Editor's note: This post has been updated with new information.
As you've probably noticed, many people are traveling this summer. If that includes you, there are ways to save a bunch of money (and maybe a little sanity) while traveling this summer.
How can you navigate this high-demand travel environment while controlling costs and minimizing headaches?
Here are our top tips for travel this summer and how to overcome problems you might run into along the way.
Fly without breaking the bank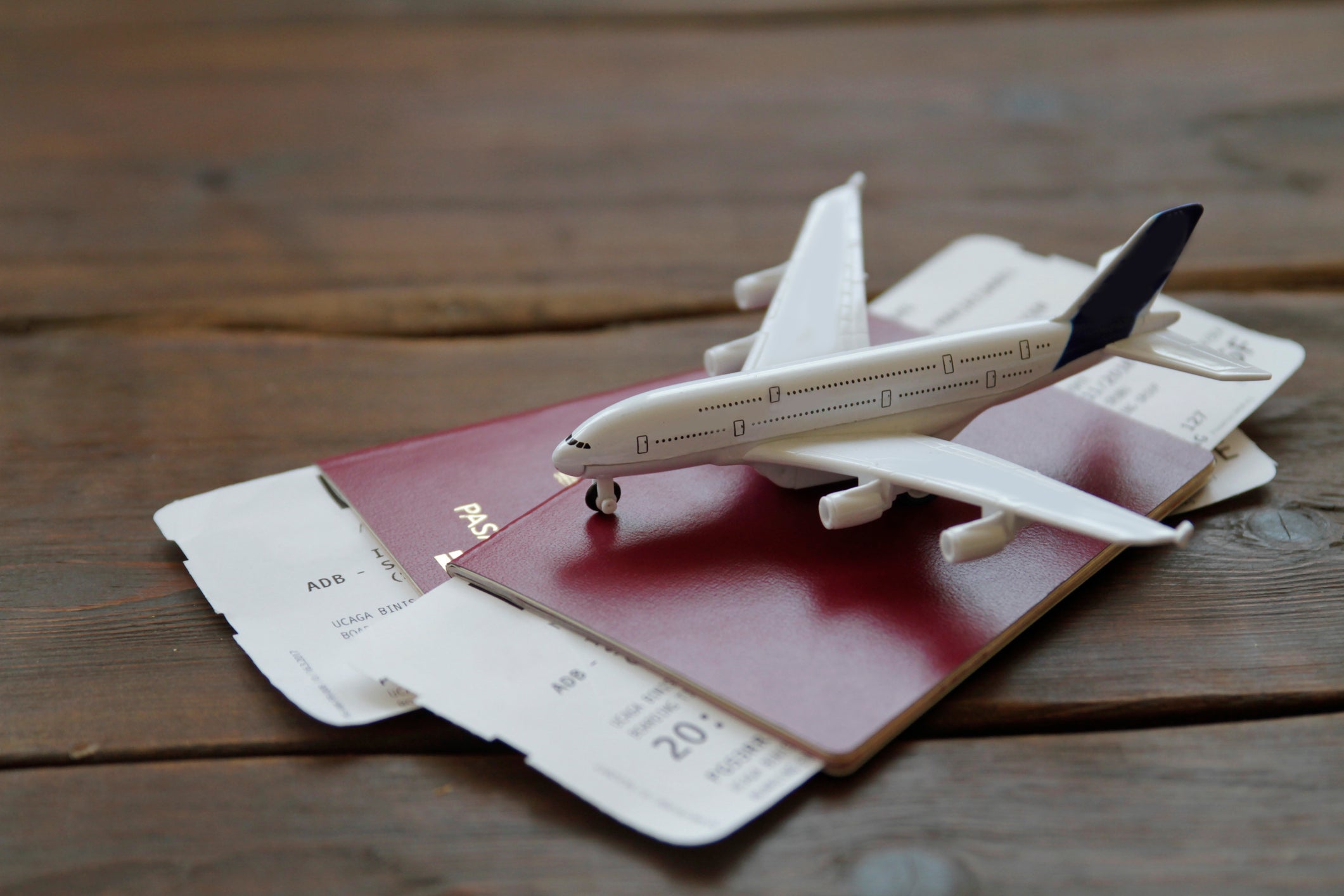 You're not wrong if you think flights are more expensive.
Fares for summer travel have risen, sometimes dramatically, compared to both 2022 and 2019, according to data provided by the Airlines Reporting Corporation, a travel intelligence firm and ticket processor. The company says average fares were 9%-37% higher for the top 10 summer destinations, which include Yellowstone National Park and Hawaii. Flights are exorbitant to Europe this summer, too. 
Fortunately, there are several strategies to reduce the cost of your flights.
Let the prices and availability decide your destination
If you want deals, this summer may be the one to let special offers inspire your next trip. Keep an eye on our flight deals, and book something that sounds interesting — either because of a good price or solid points and miles availability. The flexibility to go wherever the price is reasonable can lead to big savings.
Consider alternative airports
With prices on the rise, now is the time to be flexible and check all nearby airports.
For example, Houston and Chicago have two airports. The New York City area has three. It may even make sense to get to one city by flying to another before taking a short train ride for the rest of the journey, like flying into Philadelphia and catching a train up to New York. Strategies like this can help you get to your destination on a flight with better pricing or award availability.
Expand your search for awards when your first attempt strikes out if you want to avoid the highest prices this summer.
Use positioning flights
Positioning flights are not realistic for every situation or trip, but they can often offer better award availability or pricing than those from your home airport.
Can you get to your destination for a lot less by starting in Seattle or Chicago, for example? Would adding another flight to a different airport ultimately save you money or miles?
Just make sure you leave enough time between flights to avoid any unnecessary travel headaches.
Book a backup plan
If you can't get the flight you really want, book an alternative trip with that same airline. Then, get on the standby list for the flight you really want.
Plan your itinerary so you're at the airport in time to get on that other flight. You can also monitor other flights and take advantage of same-day change policies.
Use up your points and miles
Summertime is a great time to use up points and miles you were hoarding. One of our big pieces of advice at TPG is to earn and burn those airline and credit card points and miles. You'll maximize the redemption value if you can use them when cash prices are high, especially if you can find a mileage deal.
Fly on a holiday
Have you noticed that flights the day before Thanksgiving are extremely expensive, but flights on Thanksgiving morning are often cheaper? That's because everyone wants to get to their final destination before the holiday.
This phenomenon plays out during some summer holidays, too, so look to fly the morning of the holiday to see if that lowers the price. Flying on July 4 is cheaper, generally, than flying on July 3 or July 6.
Get a hotel at the right price — and place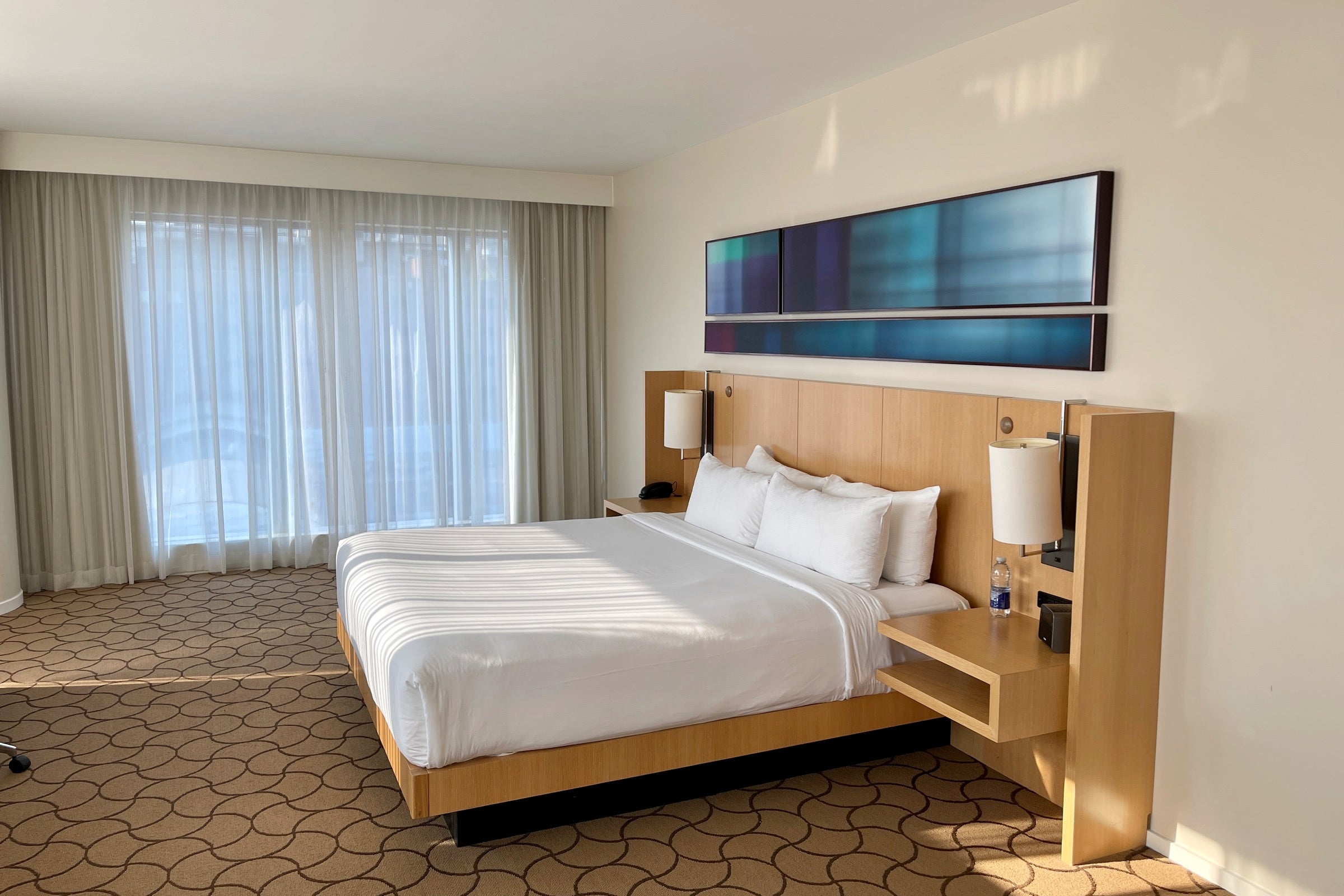 The good thing about hotels is that there are usually a lot of options. The bad thing about hotels is that there are usually a lot of options.
Having multiple properties to choose from can sometimes make the process of picking one feel overwhelming. However, if you have a stash of points, you can use those to narrow the field.
Here are our tips for locking in the right hotel for your trip.
Instead of burning cash, consider using your points
Just like with flights, points redemptions can make a lot of sense when hotel rates are high. Do you have Chase or American Express points you can transfer to a hotel program? Or are you sitting on a bunch of Marriott Bonvoy points? Several of us at TPG like to transfer our bank points, like Chase Ultimate Rewards points, to World of Hyatt for otherwise-expensive hotels (like the Park Hyatt Paris Vendome).
Book early and use a flexible cancellation policy
Booking a refundable hotel that seems right while you finalize everything else may be the way to go, even if you're not 100% certain you'll stay at that hotel. Avoid "pay now" rates in favor of a room that you can change or cancel without fees. Many award bookings allow you to cancel up to a couple of days before check-in, but always double-check the terms.
Use your elite status
Some hotel programs set aside rooms for elite members or will bump non-elite guests in favor of those with status if all the rooms are booked. Taking this a step further, travelers with top-tier Globalist status in the World of Hyatt program have a concierge who can help reserve properties. Take advantage of these perks if space is limited.
Additionally, your elite status may be the key to money-saving perks such as waived resort or parking fees, free breakfast and complimentary lounge access.
Discover similar locations
If you don't need to be in a specific location, this may be the time to change things up a bit.
For example, if you're seeking time on the beach, consider the panhandle of Florida or even the coast of Alabama instead of Miami and other popular parts of South Florida. Think of places that seem similar but may have better pricing if you're running into sky-high rates.
Book directly
Instead of booking a room through a portal or online travel agency, reserve one directly with the hotel. By booking directly, you'll likely have access to more flexible terms, as hotel cancellation policies are typically more forgiving. Additionally, if something goes wrong, you'll have an easier time changing your itinerary since you'll be dealing with the hotel directly instead of a third party.
Consider alternative accommodations
If you can't find hotels that work for you, consider vacation rental platforms like Vrbo and Airbnb, as well as hotel-branded vacation rentals like Homes & Villas by Marriott Bonvoy, Mandarin Oriental Exclusive Homes and Accor-affiliated Onefinestay.
You can also go camping, glamping, stay in a "tiny home," or rent a recreational vehicle for a few nights. There are even ways to use points to book vacation home rentals.
Score an affordable rental car
While not quite the same level of "car rental apocalypse" we saw in 2021, there are still some shortages of rental cars. There are already summertime sellouts happening in select leisure destinations. Hertz, as an example, is limiting one-way car rentals in Europe this summer due to supply constraints.
Even when vehicles are not sold out, demand (and prices) are still quite high, in part because car rental companies haven't been able to completely replenish their fleets.
Planning ahead and leveraging your elite status can be the difference between getting a rental car and not getting one at all, according to Jonathan Weinberg, founder of AutoSlash.
Book first, plan later
Prices rise, and availability shrinks as you get closer to your travel dates. Take advantage of flexible car rental rules that usually provide a "pay later" option and book now, even if your plans aren't finalized. Since car rental prices are up compared to pre-pandemic numbers, according to Weinberg, car rental prices may make or break some summer travel plans.
Use coupons or discount codes to save
If you're a member of AAA or AARP, have a Costco membership, are a veteran or work for a large company with a car rental discount code, pull all of these levers. You might be eligible for discount codes you didn't even know about.
Don't despair if none of those reduced rates applies to you. AutoSlash can track prices and look for eligible coupon codes, too.
Leverage elite status
Having elite status with a car rental company can be the difference between getting a car and not — even if you have a reservation. That's because cars are sometimes set aside exclusively for elite members.
Additionally, car rental program members can often skip the line at the counter and go straight to the lot, which can be what it takes to get one of the last vehicles. Luckily, you may already have a credit card that offers car rental elite status, which you could use to status match with other car rental loyalty programs.
Look beyond traditional companies and locations
Most people search for rentals at the airport with the standard companies. If you're not finding good results, consider off-airport locations or try alternatives like Kyte, Turo and Silvercar.
Consider a longer rental
If you have trouble finding an available or affordable rental car, try adjusting the rental period. Here's an example of how adding one day to trigger a monthlong rental cut the price by about $3,000: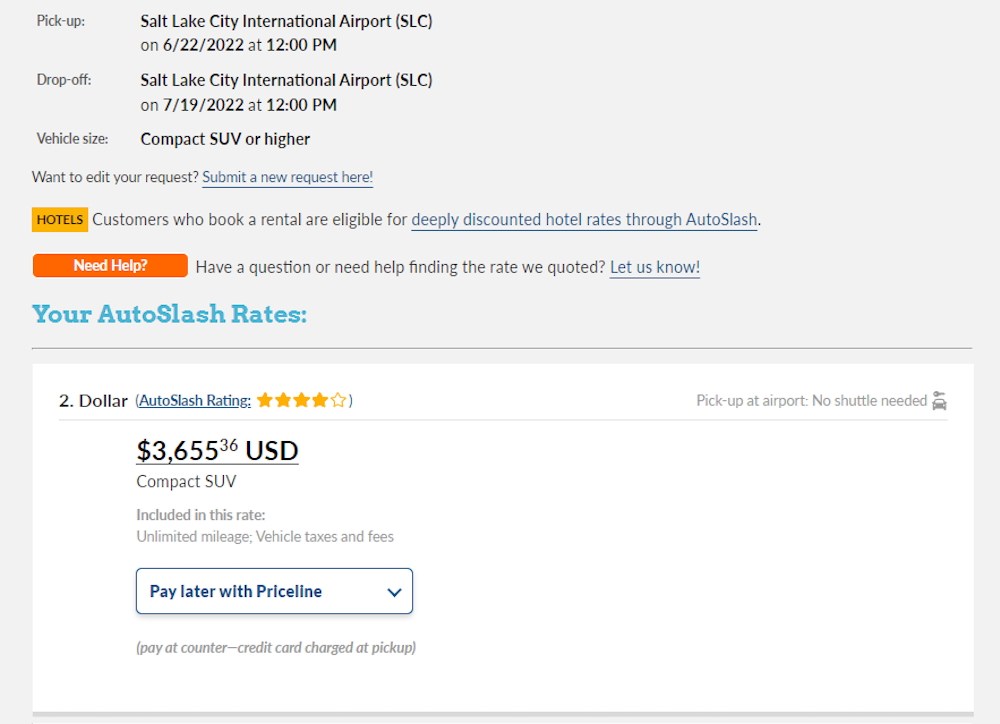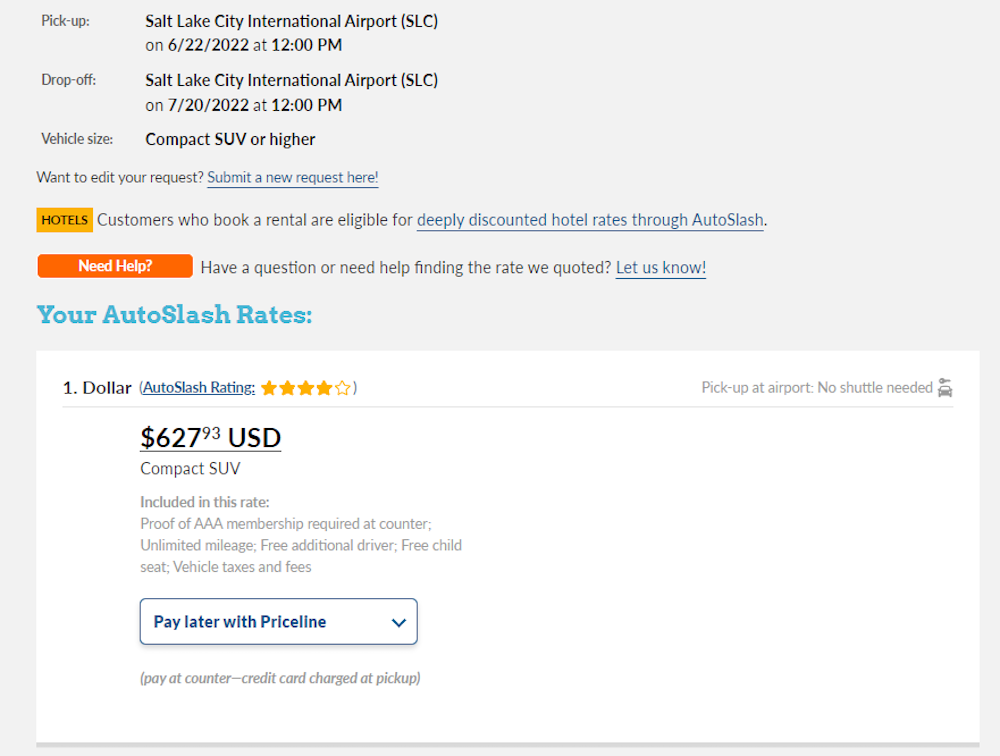 Just know you should plan to keep the car for the full rental period, as returning the car early has an inherent risk of the car rental company charging a fee or adjusting pricing back to the daily rate. However, this avenue can unveil better prices and expanded inventory.
Visit national parks for less and without the crowds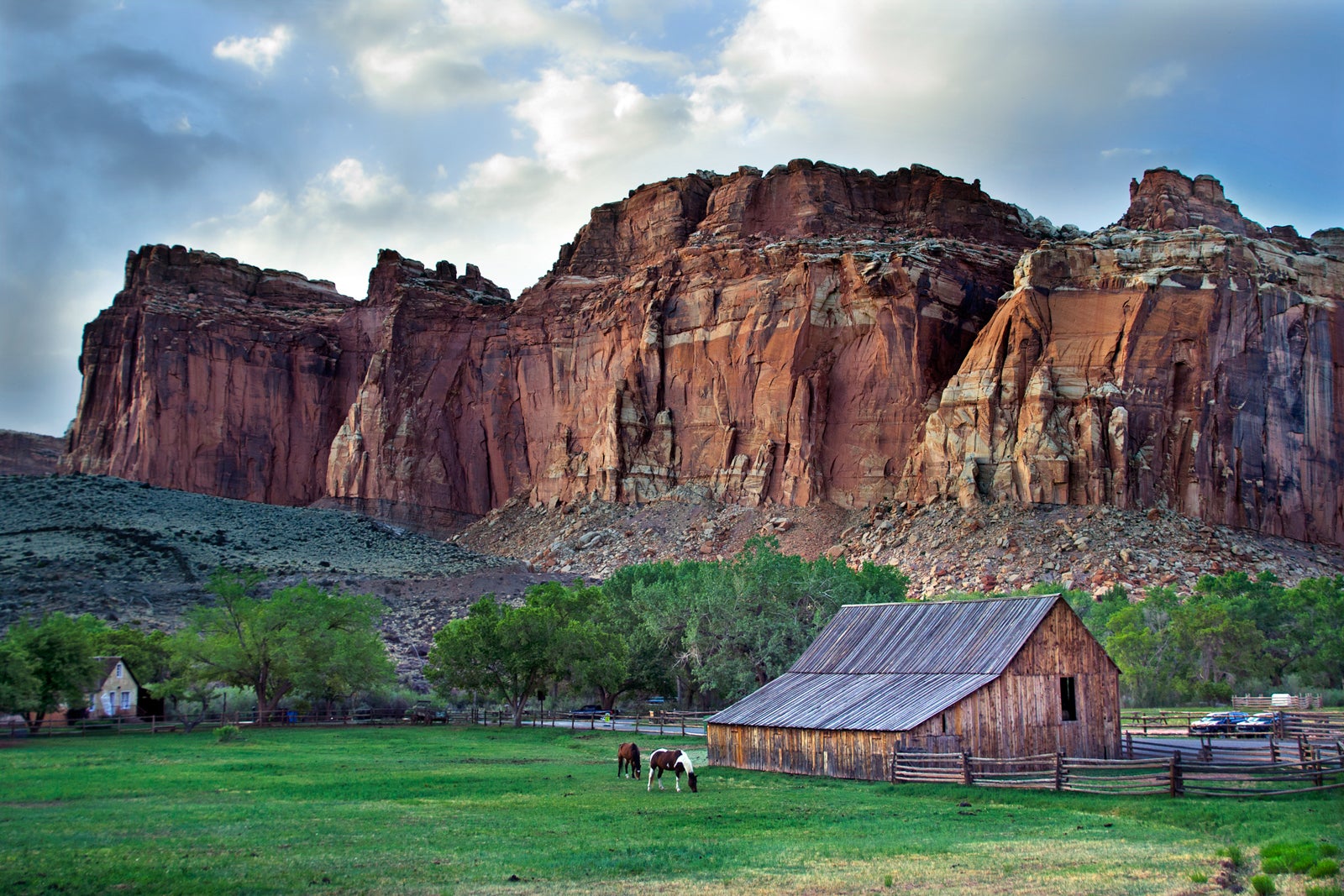 The busiest national park in 2021 (Great Smoky Mountains National Park) saw 14.1 million visitors, according to statistics from the National Park Service. At the opposite end of the spectrum, Aniakchak National Monument and Preserve in Alaska saw just 145 visitors in 2021.
While the major parks are undoubtedly busy, there are still parklands that are less frequented than others, though you'll still want to plan ahead.
Here's everything to keep in mind for a national park adventure this summer.
Book in advance
Many parks require advance reservations for campsites and lodging inside the park's boundaries.
How far in advance you can book varies, but these limited reservations fill up quickly at the more popular parks. Find out when reservations open for the date you want, and plan to book as soon as possible.
Stay outside the park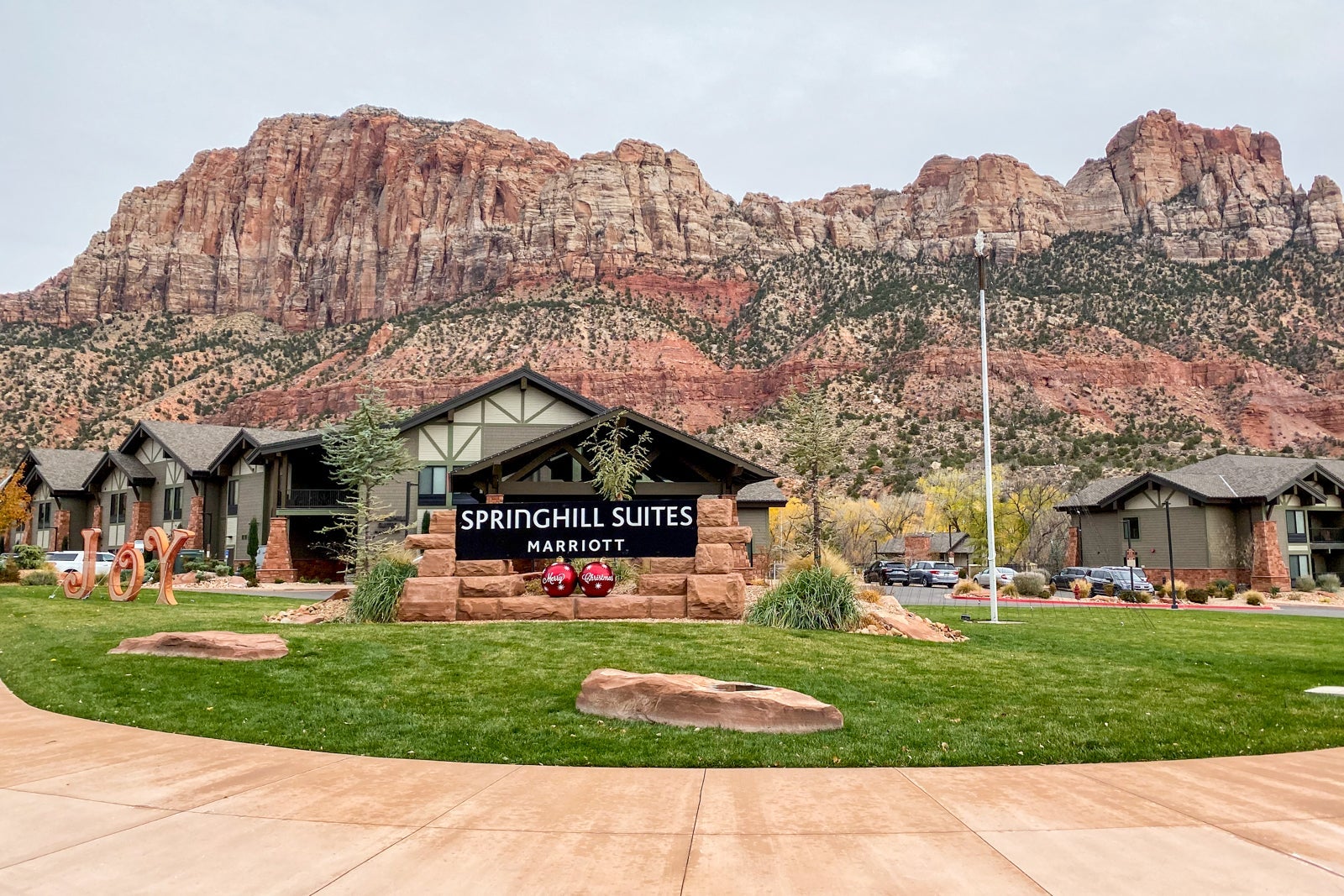 You might be dreaming of a night in a rustic cabin inside a national park, but getting that reservation could be challenging or costly, especially if you're unable to pay for it with points.
However, just beyond the park, there's probably a hotel where you can pay with points. For example, the SpringHill Suites just outside of Zion National Park is a great property if you have Marriott points to spend.
Make reservations
Some parks limit how many people can visit on any given day. Others place limits on how many people can go on a particular hiking trail. Some locations even require you to enter a lottery to get a chance to visit.
Apply for these permits and lotteries as early as possible for a better chance of securing access.
Avoid 'free days'
It may sound counterintuitive, but "free days" at national parks may not be the best time to visit, as they tend to be particularly busy.
Instead of visiting on a weekend, holiday or day with free admission, aim for an early morning in the middle of the week for more elbow room on hiking trails and at can't-miss natural wonders.
Visit alternative parks
Given the sheer number of national parks, national monuments, state parks and protected areas in the U.S., there's likely a parkland near you that isn't regularly packed with people. In fact, there may even be a park that offers similar geography to the one you're considering but with a slightly more remote location and, consequently, thinner crowds.
For example, the second-largest canyon in the U.S., Palo Duro Canyon in the Texas Panhandle, sees 4 million fewer visitors per year than the Grand Canyon.
Plan for maximum enjoyment with minimum stress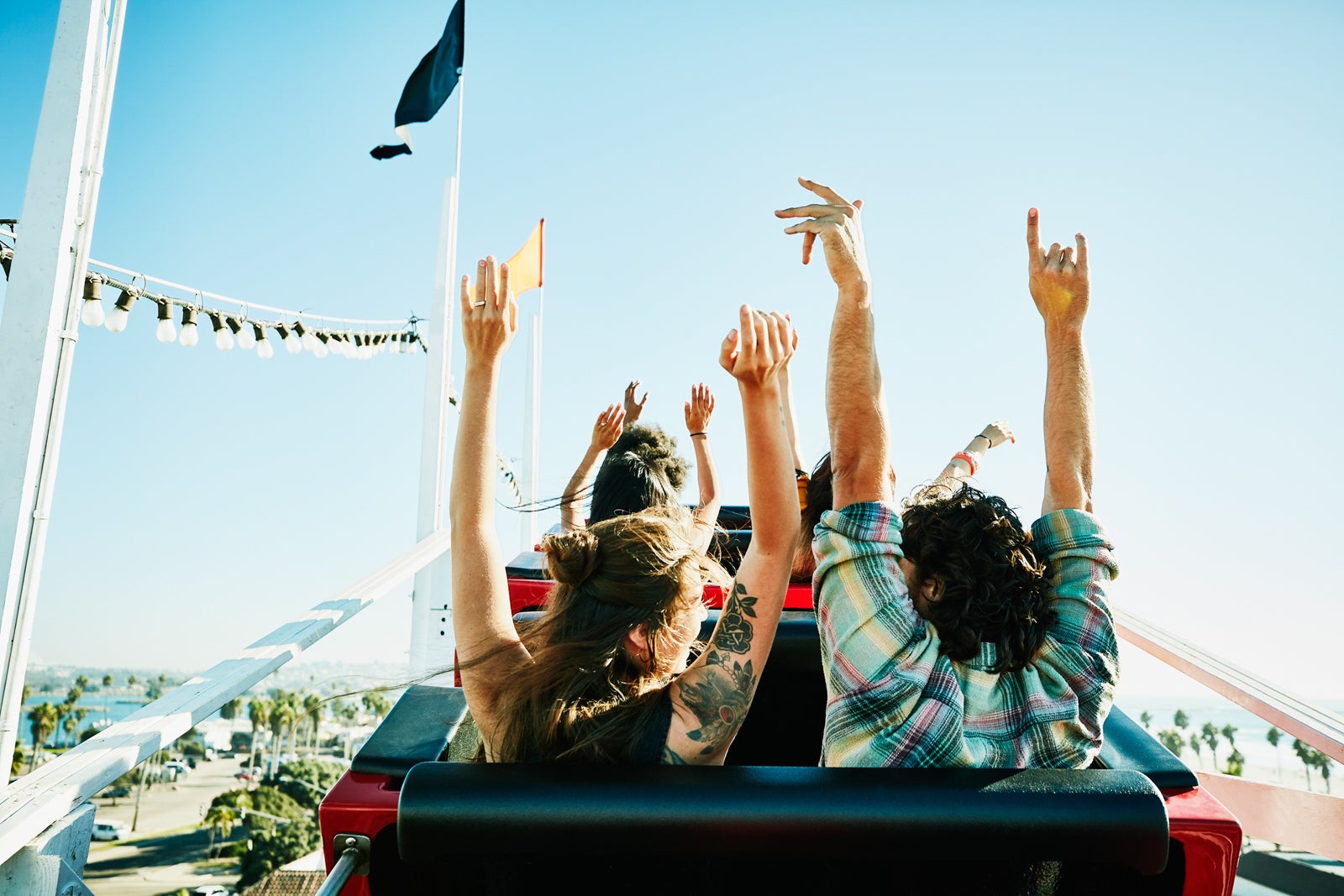 You may have all types of activities in mind for this summer: theme parks, a road trip to visit grandparents or even an isolated beach getaway.
To cut down on travel headaches and bank account woes for the many trips you hope to take, consider these helpful tips.
Visit amusement parks on weekdays
While summer is a peak travel season since kids are out of school, many parents are still working Monday through Friday, meaning weekdays are generally less crowded. As a result, visiting a theme park in the middle of the week and arriving early in the morning typically leads to shorter lines for rides and shorter waits at in-park dining venues. It may even help you score cheaper tickets and lodging.
Ditch major theme parks
Growing up in Ohio, I had easy access to Kings Island and Cedar Point — two great theme parks that didn't require flying to Florida or California.
Do as my parents did when I was a kid and look for regional parks that provide a lot of fun without the hefty price tag. Getting tickets will probably be easier, plus you may not need to add flights or hotels to the list of expenses.
Book Disney reservations early
You still need actual reservations (not just tickets) for Disneyland and Disney World.
To avoid any unexpected surprises, lock in your reservation as soon as possible to guarantee access to your preferred park, as they can sell out.
Reserve airport parking in advance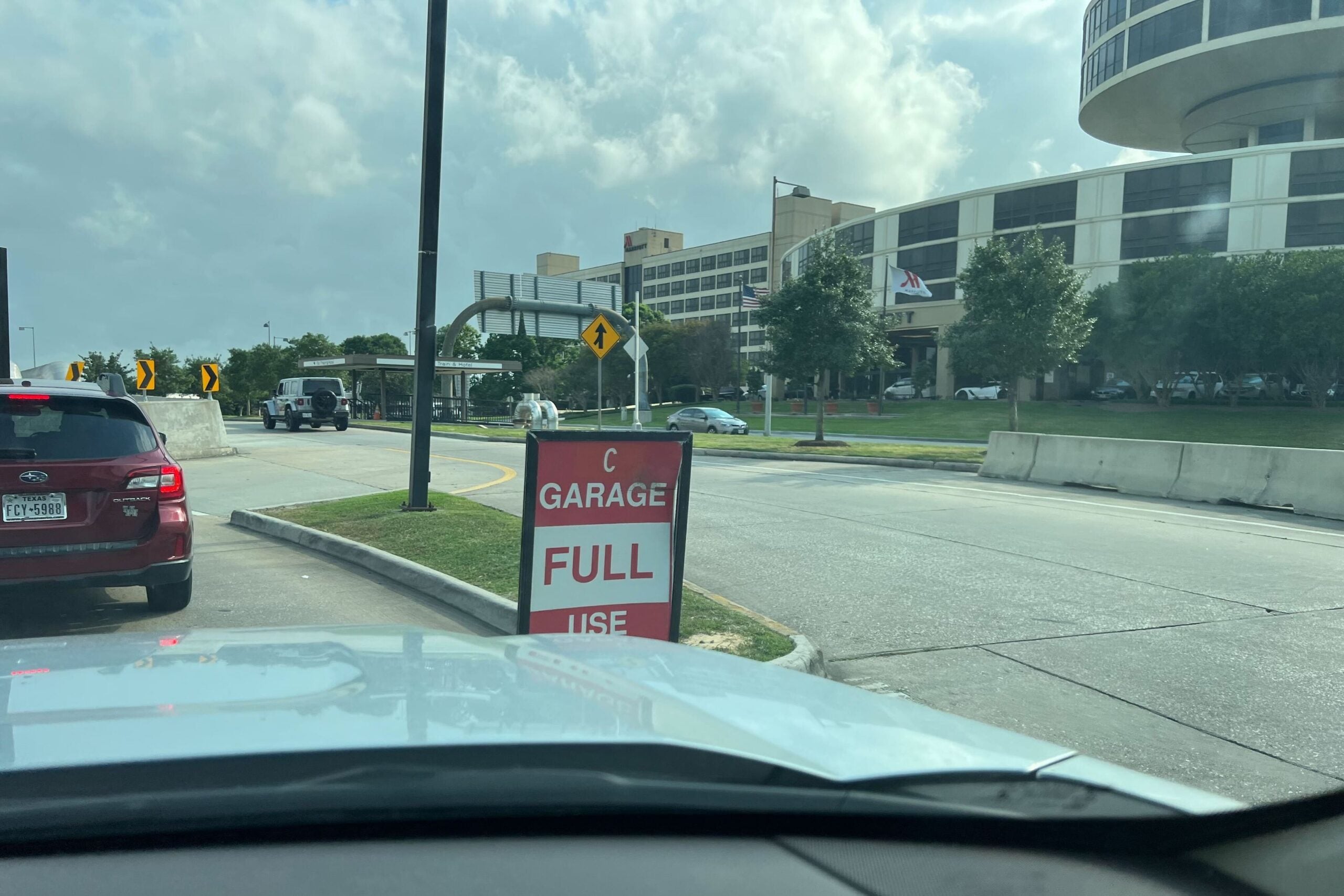 If flights and airports are packed, you can expect full parking lots, too.
Reserving airport parking ahead of time can be the difference between having a spot and not — or paying extra for the premium or far-away lot. If you aren't having any luck finding a space at the airport, try snagging one at an off-airport parking location that offers shuttle service to the terminals.
Take a road trip
When you fly, you may have to buy four tickets for your family. When you drive, you don't have to put gas in four cars.
The price of gas has come down lately, and a road trip may be calling your name this summer. An added bonus: Driving your own car means you won't need a rental car at your final destination.
Look for coupons and codes
You don't usually see Marriott or Delta Air Lines on Groupon, but activities are definitely more prolific.
Watch for coupons, group deals or sales for activities you're planning to do during your trip. From roller coasters to roller derbies, the internet offers all kinds of deals, midweek sales and discount codes for activities that can lead to big savings. AAA, AARP and other advocacy memberships can help here, too.
Buy gift cards on sale
This tip can apply to many areas of life, but it's especially true for theme parks and other activities.
Your local supermarket, big-box store or office supply store may sell gift cards at a discount. E-commerce sites also sell discounted gift cards.
When buying gift cards, use shopping portals whenever possible and pay with a card that will earn maximum points. Once you have your gift cards in hand (or your email inbox), use them to purchase Disney tickets, a hot air balloon ride or whatever activity you're hoping to enjoy while on vacation.
Consider a cruise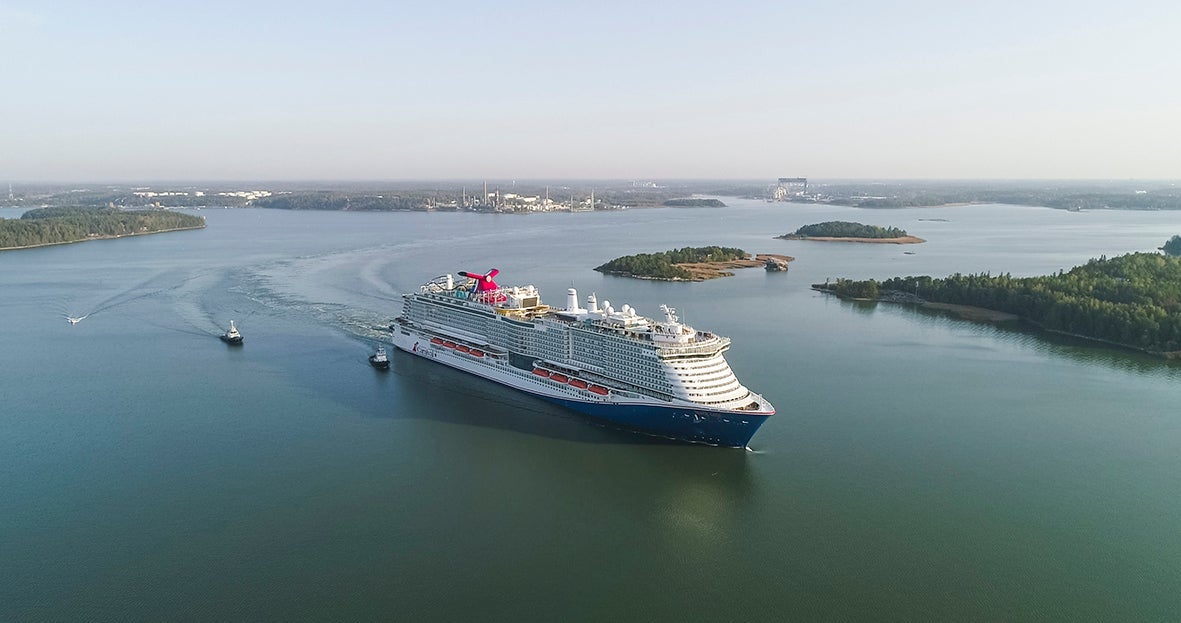 While we've written about sold-out theme parks and hard-to-come-by flight deals, you should know that cruises are not quite as expensive as many other types of summer vacation. You'll often save money when you account for the costs of flights and hotel rooms for multiple nights. With a cruise, you could simultaneously unlock serious savings and avoid crowds.
Hunt for deals
Cruise deals are not as plentiful as they were at the peak of the coronavirus pandemic. However, you can still find amazing deals on cruises. If you are flexible, sometimes cruise companies offer substantial deals on last-minute cruises if they have excess inventory (unsold cabins).
It's not uncommon to see deals on cruises pop up, like this one back in March, but you need to act fast when you see them. Virgin Voyages has been offering some incredible deals this year, including a cruise for just 40,000 Virgin Atlantic points.
Look for bundles and packages
You may find that you can also save by bundling items. Search for deals on drink packages or onboard spending credits, or consider "kids sail free" options — even if the first number you see (the price for an adult) doesn't look like a bargain right away.
Bottom line
Summer is here, and just like last year, prices and demand are through the roof.
It is possible, however, to avoid hordes of tourists if you're looking for some peace and quiet. You may even be able to visit a popular destination without spending a fortune, having a 16-hour layover or coughing up all of your airline miles to get there.
Regardless of where you plan to go, flexibility is the best thing you can bring to your travel plans. You should book now (if you haven't already) so you can make the most of your summer without breaking the bank.
Additional reporting by Clint Henderson.
Related reading: