United Airlines just unveiled its latest offensive in the turf war for dominance in the Mile High City, and it's a strong one.
The carrier will add 35 flights and six new routes from Denver, introduce a new flight bank, expand its operations to 12 more gates and open three new and revamped clubs, one of which will become the largest in the entire network.
The airline and its CEO Scott Kirby are hosting customers, elected officials and local partners at Denver International Airport (DEN) for a formal announcement and celebration later on Tuesday.
This expansion is United's latest play to win the Denver market.
Both Southwest and United focus heavily on Denver, and the two airlines have fought neck-and-neck for prominence in the local market over the past few years. Both carriers have spared no expense in trying to one-up each other in Denver, and Tuesday's announcement represents one of United's most extensive moves yet.
Here are the details.
35 new flights, 6 new routes from Denver
Headlining the Denver expansion is the addition of six routes, four of which aren't currently served from the airport.
United will commence daily flights to San Juan, Puerto Rico, and Montego Bay, Jamaica, on Oct. 29 and Nov. 4, respectively. Both routes will operate on Boeing 737 MAX aircraft, which feature the airline's new onboard experience that includes faster and more reliable Wi-Fi, seatback entertainment and larger overhead bins.
The airline will also add daily nonstops to four cities across the U.S. mainland: Asheville, North Carolina; Dayton, Ohio; Greensboro, North Carolina; and Lexington, Kentucky. These four flights will commence on Sept. 29 using United Express Embraer E175 regional jets.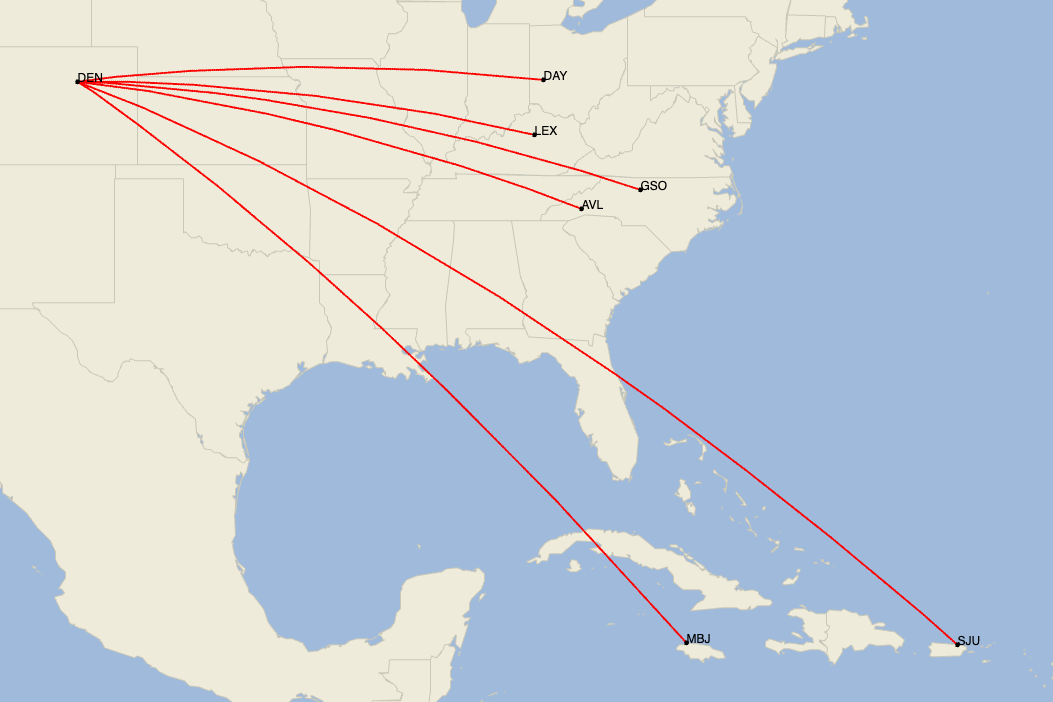 United claims that four cities (Dayton, Greensboro, Lexington and San Juan) are all new nonstops from Denver, but Cirium schedules show that Dayton is actually a market United suspended in April 2020. Additionally, Frontier used to fly between Denver and Greensboro until August 2018. The other two markets are indeed new for Denver.
In addition to the new routes, the airline will add a new morning departure bank from the airport to Dallas/Fort Worth; Las Vegas; Los Angeles; Orlando; Phoenix; Portland, Oregon; San Diego; and Seattle. These flights will leave in the early morning (around 6 a.m.) and will arrive back in the late evening, giving locals plenty of options to maximize their days while on the road.
Moreover, United plans to expand its mainline operations from Denver to the highest levels in 20 years. It'll deploy regional jets to smaller, lesser-served destinations and keep its main domestic workhorses (the Boeing 737 and Airbus A320 families) on more routes.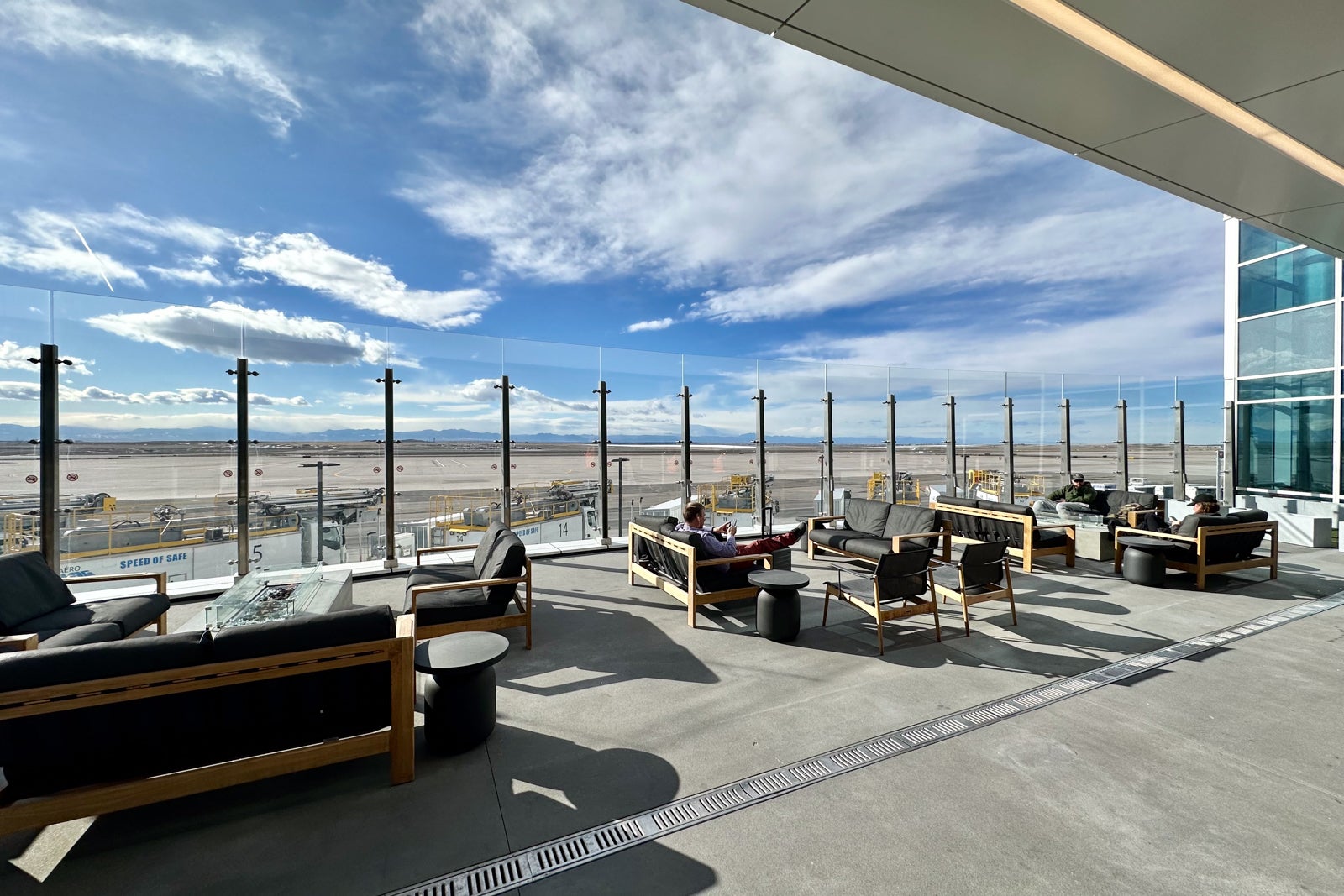 In total, United will add 35 more flights from Denver in 2023, including the six new routes and the eight flights in the new 6 a.m. departure bank. Furthermore, the airline is adding 13 more mainline flights to larger markets such as Austin and Boston and nine new United Express frequencies to places like Little Rock, Arkansas, and Santa Fe, New Mexico.
12 new gates
To support all its new flights, the airline will add 12 new gates by the middle of 2024, bringing its Denver operation to a whopping 90 gates in total.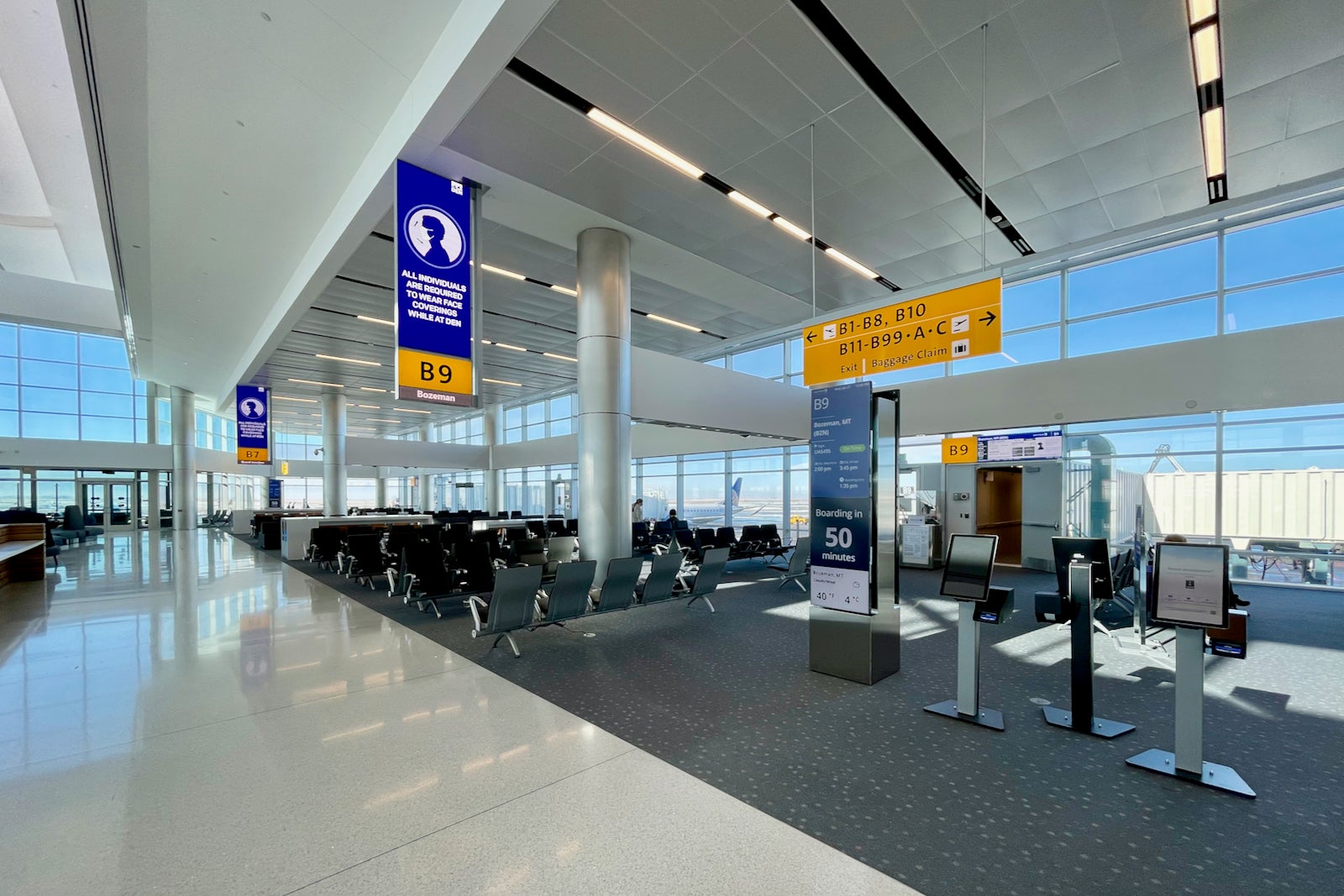 Though the Denver airport just opened in 1995 (and is one of the newest airports in the country), its existing facilities are already bursting at the seams. Each of the airport's three gate concourses recently underwent an expansion, while the main departures and arrivals hall is currently being renovated and expanded.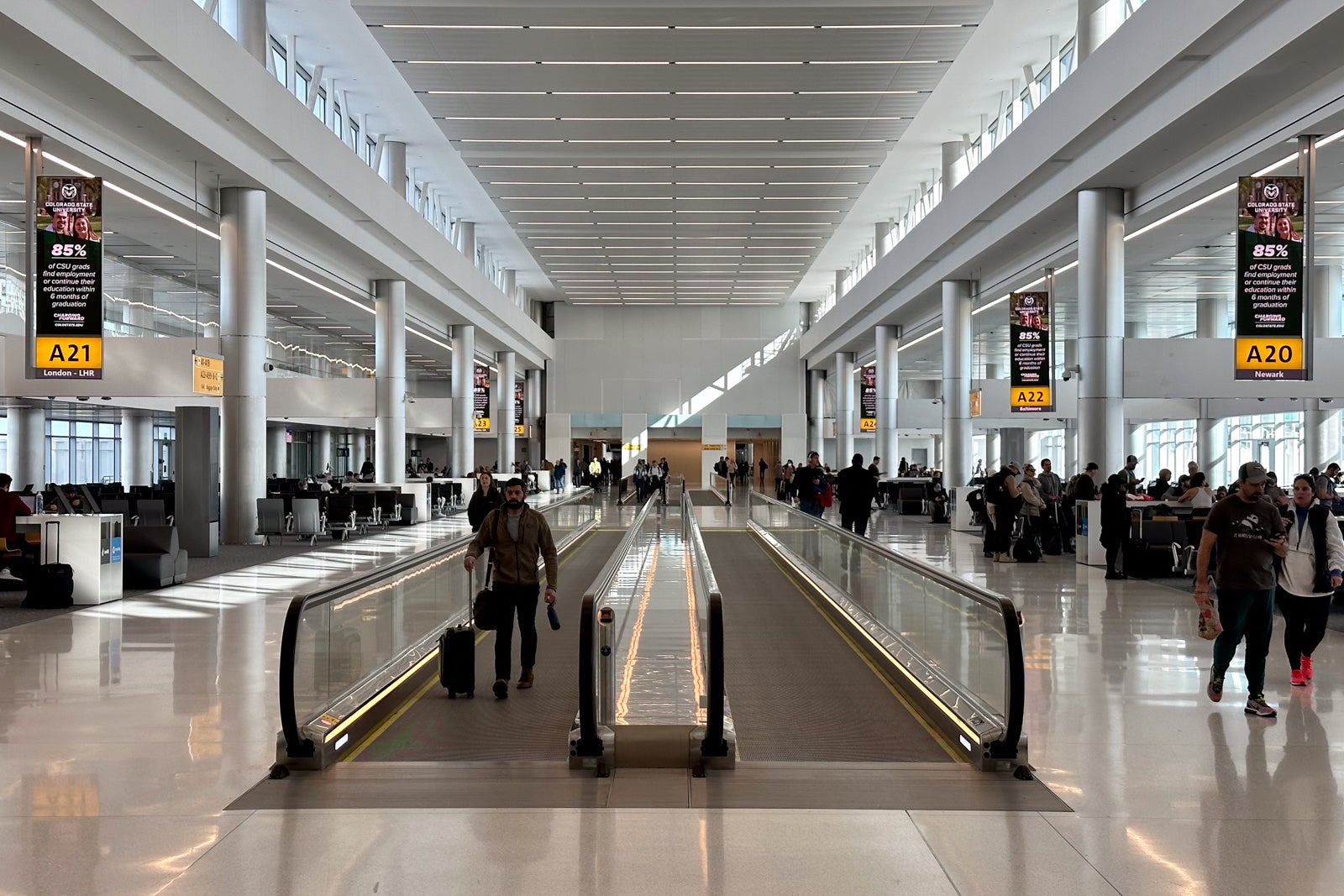 United already expanded its Denver footprint into Concourse A (it historically only used Concourse B), and the airline's new Denver gates are beautiful.
Adding more of these modern, spacious gate areas should certainly be good news for Denver residents. The airline will also renovate its 55 Concourse B gates with new seats, digital signage and self-service kiosks.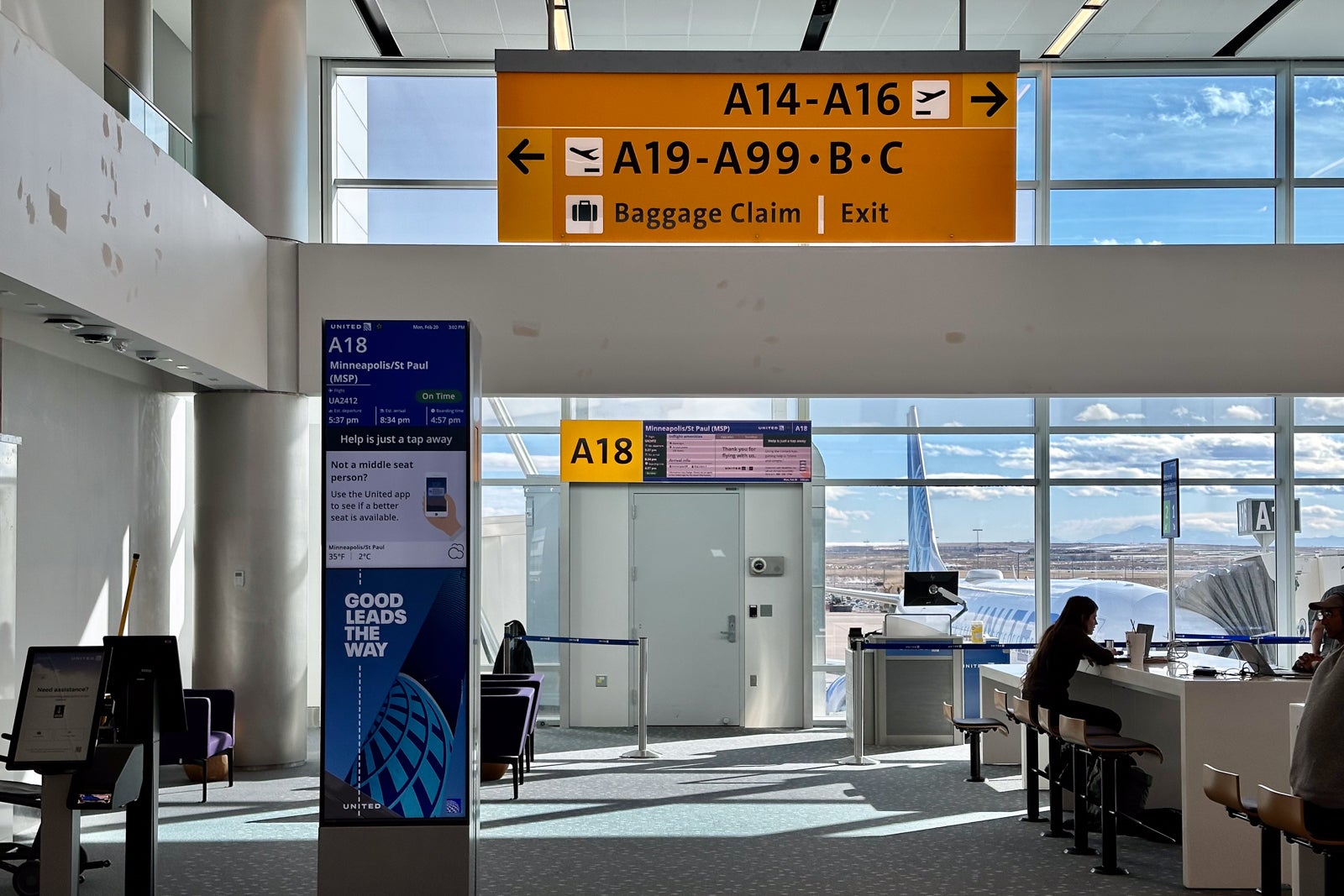 It's all part of a nearly $1 billion investment by United into the passenger experience in Denver that includes a 30% increase in gate capacity, a stunning new check-in lobby, new self-service kiosks at gates, a new grab-and-go United Club Fly and the renovation of existing lounges — more on that below.
3 new and revamped United Clubs
For frequent flyers, perhaps the biggest (and most-needed) upgrade in Denver is the airline's United Clubs.
Even since its expansion into Concourse A, United hasn't operated a club there, leaving flyers with no option but to trek to Concourse B to use the lounge before their flights.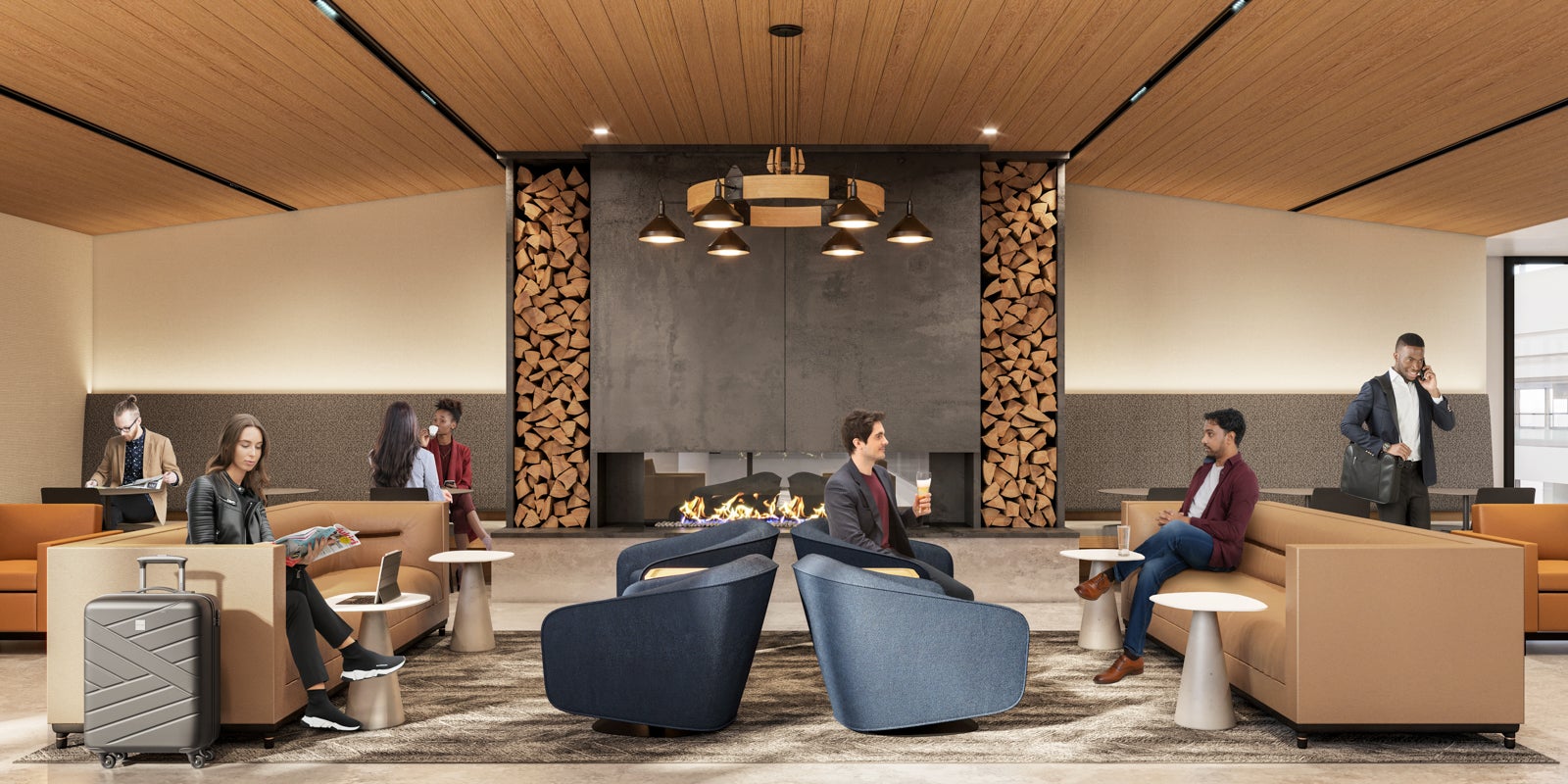 Fortunately, that's all changing this summer (at a yet-to-be-determined date) when the airline opens a brand-new 24,900-square-foot club in Concourse A.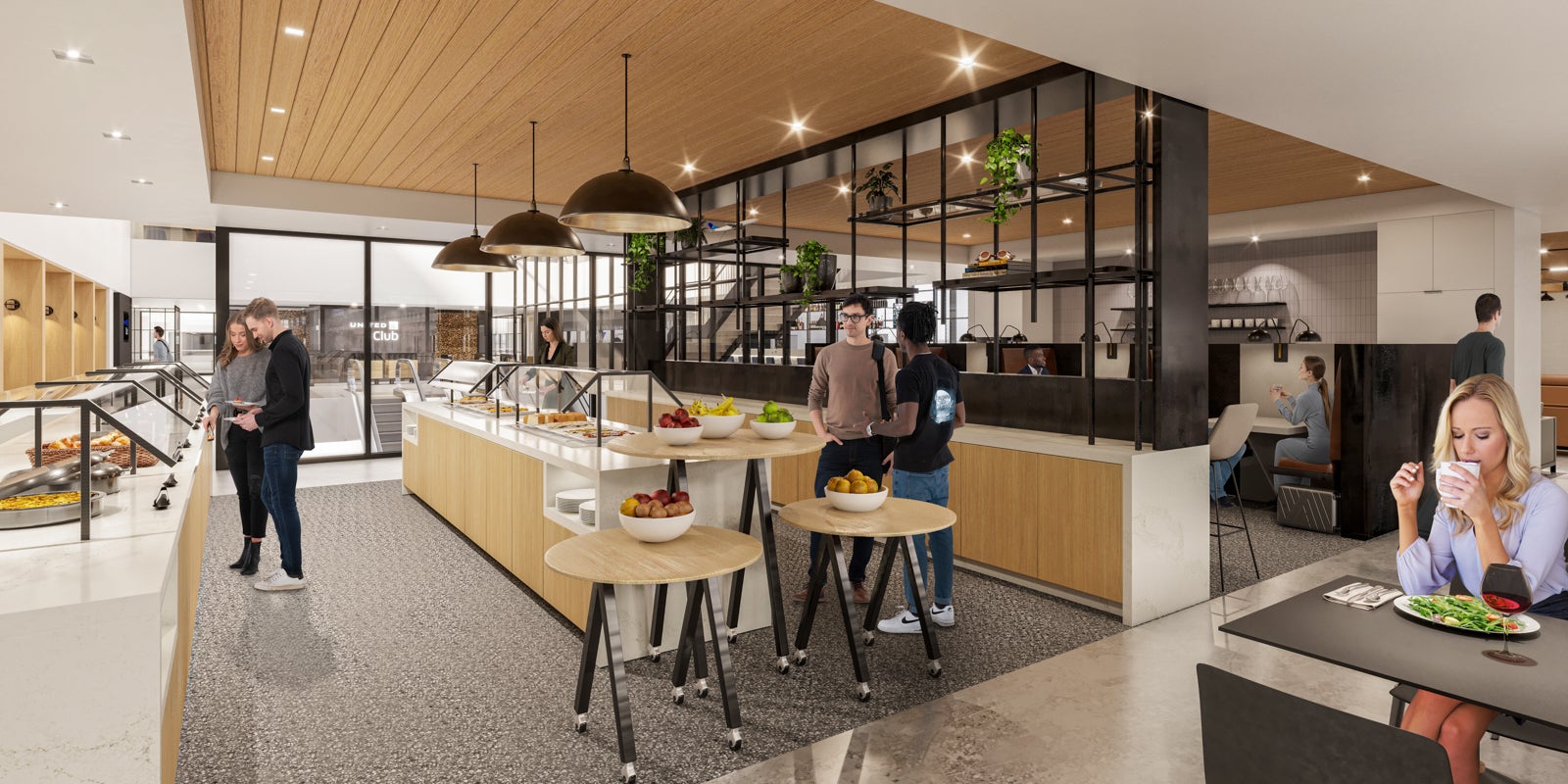 Furthermore, United shuttered the B-East club for renovations; this space will also reopen this summer as the largest United Club in the entire network. It'll feature a Colorado-inspired design and span three levels, measuring 36,500 square feet.
Finally, United promises to renovate the existing B-West United Club by some point in 2024, and it'll also span 36,500 square feet once it's completed.
These three new and renovated clubs join the existing 1,600-square-foot Club Fly, which opened to much fanfare in November 2022.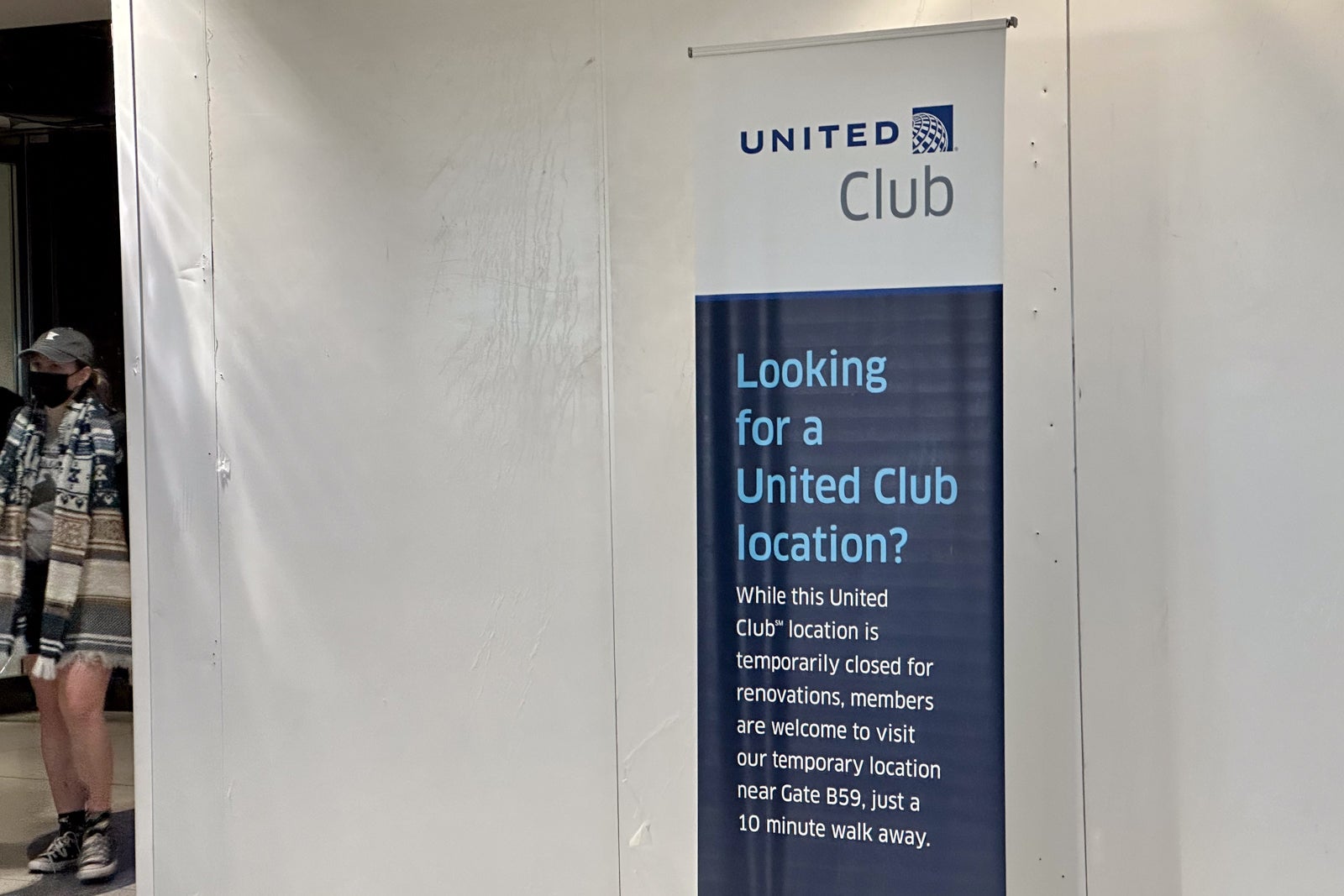 With over 60,000 departing seats per day, United needs as much lounge capacity as it can get, and fortunately, it'll soon have nearly 100,000 square feet of space across four outposts in which to spread out all its premium passengers.
That said, Denver is also the only U.S. hub without a business-class-only Polaris lounge, and it doesn't seem like one is coming anytime soon.
Bigger and better than Southwest
All of United's Denver expansion comes as the airline is going up against Southwest, which has also added new flights and expanded its operations in Denver in the hopes of capturing more of the local market.
Plus, Denver's location makes it a favorable hub airport for both carriers as they compete on one-stop itineraries for passenger flows heading east to west and north to south (and vice versa).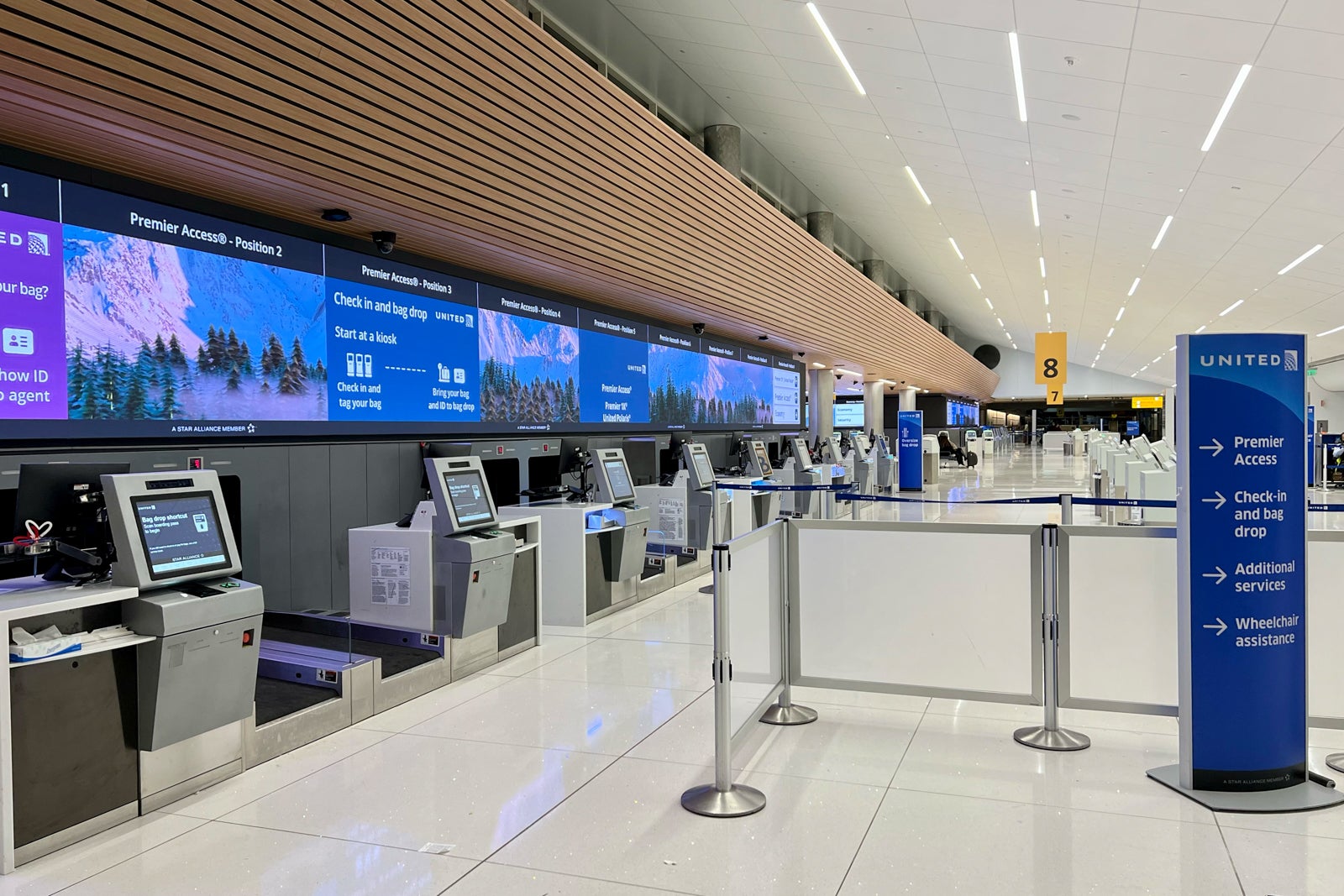 United may not call out Southwest by name, but its thinly veiled offensive is clear to anyone reading between the lines. The airline's press release is full of references to "more [destinations] than any other Denver airline," "Denver's most-flown airline" and "the most [gates] at Denver International Airport."
In fact, the airline is even targeting Denver for its first localized version of its "Good Leads the Way" campaign in what's being called "That's the Denver in Us," which will soon begin rolling out on local TV and on billboards throughout the city.
United proudly proclaims that it's the largest private employer in Denver, and its political clout with local bigwigs is even on display with the commemoration of May 23, 2023, as Denver's first "United Airlines Day" by the city's Mayor Michael B. Hancock.