Small U.S. cities continue to shoulder much of the burden of pandemic-era airline schedule changes.
The latest example comes from Pueblo, Colorado, a small city located about a two-hour drive south of Denver. Pueblo is losing service from United Airlines, as first seen in Cirium schedules and later confirmed by a carrier spokesperson.
United is pulling out of Pueblo on Jan. 14, 2023. Until then, the carrier will continue flying the 108-mile route to Denver on an up-to-twice-daily basis. United Express regional affiliate SkyWest Airlines operates the route using a 50-seat CRJ-200 on behalf of the airline.
Want more airline-specific news? Sign up for TPG's free biweekly Aviation newsletter.
In a milquetoast statement confirming the Pueblo cut, a carrier spokesperson shared that "United regularly adjusts its schedule for a variety of reasons including demand, the broader needs of our network and more."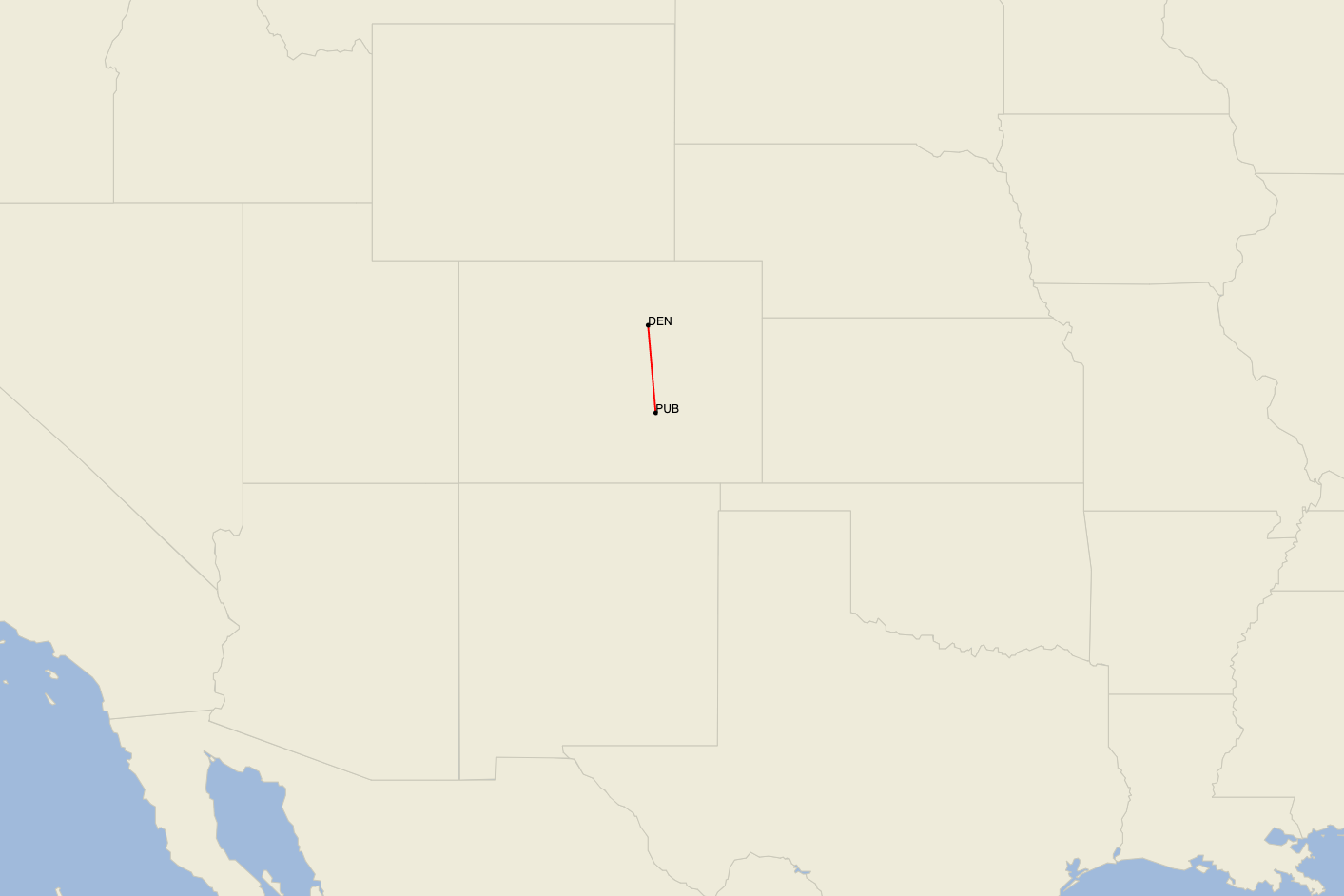 While United's reasoning may be not crystal clear, Pueblo is just the latest U.S. city to lose mainline airline service during the pandemic — a time when major airlines have been facing staffing shortages, particularly in their pilot ranks. The pilot shortage has been especially challenging for regional affiliates that have historically served as a stepping stone for budding aviators looking to jump-start their careers and eventually work at major U.S. carriers.
Airlines are working hard to develop a pipeline of future pilots, but the shortage isn't something that can be fixed overnight. In many cases, it's resulted in carriers pulling out of small cities.
In fact, back in March, SkyWest warned that it would need to drop up to 29 cities because of the pilot shortage. Pueblo was on SkyWest's proposed list of cuts, and the carrier shared at the time that "as a result of an ongoing pilot staffing imbalance across the industry, SkyWest expects to discontinue service in several markets beginning this summer."
Since the pandemic began, American, Delta and United have together pulled out of a whopping 64 U.S. cities, according to network analysis conducted by aviation consulting firm Ailevon Pacific. Of the Big Three U.S. airlines, United has garnered the most headlines for what's been a major pullback in regional connectivity — now at 36 markets nationwide.
This includes a mix of cities like Destin-Fort Walton Beach, Florida; Lansing, Michigan; and Santa Rosa, California. The cuts even extend outside the continental U.S. to Hilo, Hawaii, and you'll find the full list below.
Historically, United's Pueblo service was subsidized under the Essential Air Service program, which is a federal government program that subsidizes air service to small communities where service might not otherwise be viable. Contracts are bid on by different carriers and awarded by the Department of Transportation, which administers the EAS program.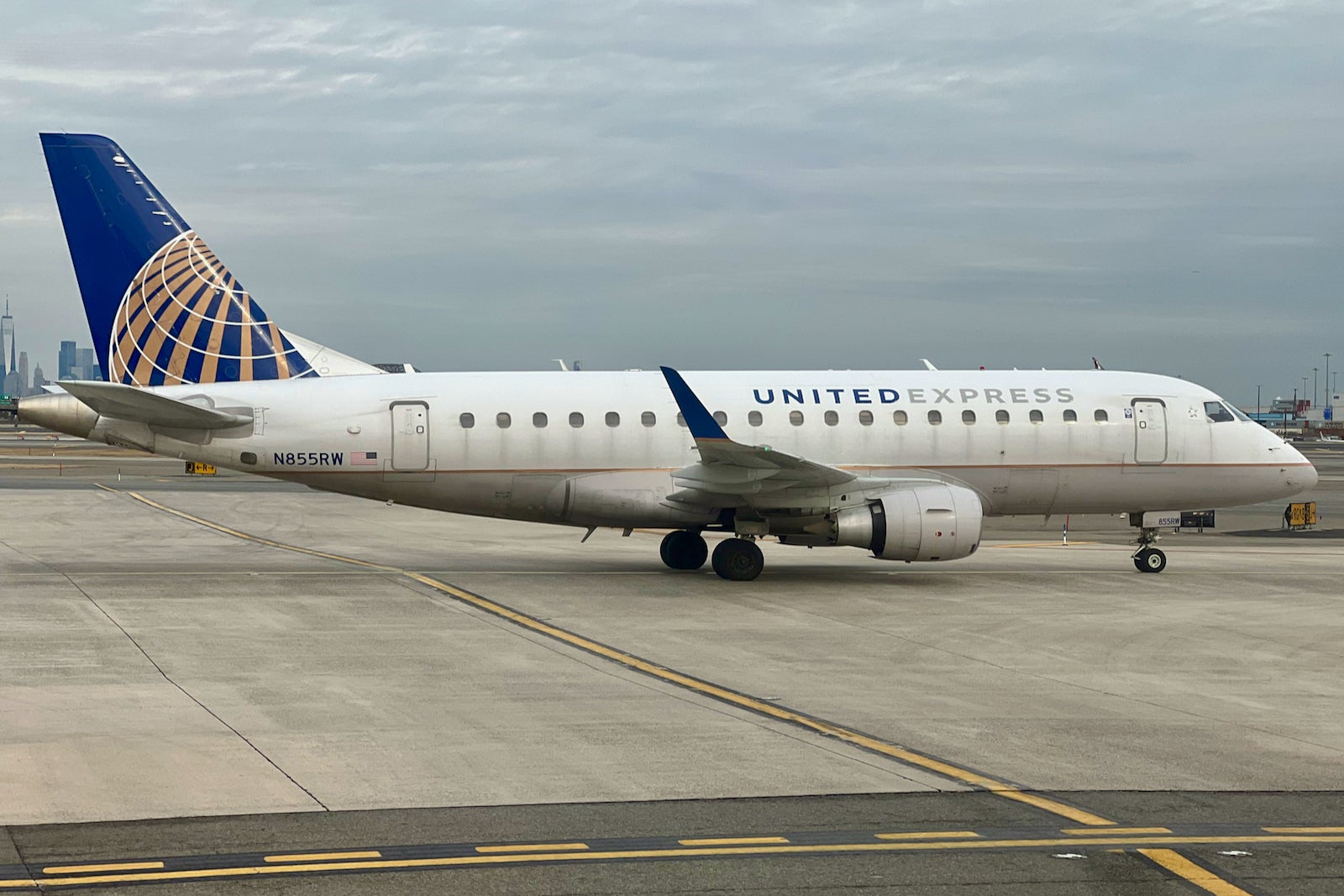 While Pueblo will no longer be connected to United's hub in Denver, the city will still continue to receive air service thanks to a new EAS grant.
Southern Airways Express will pick up the United route on Jan. 15, 2023. The small regional airline will fly nine-seat Beechcraft King Air 200 turboprops on 24 weekly nonstops in the market.
The new contract will last through Jan. 31, 2025, and the carrier will receive subsidies in the amount of $2,992,087 for the first year and $3,066,890 for the second year of service.
Of course, swapping United Express service for Southern Airways Express will make for a substantial capacity reduction in the market, along with an overall reduction in connectivity. That's because travelers headed to or from Pueblo could previously connect through United's massive operation in Denver to cities across the U.S. and the world.
Meanwhile, Southern Airways Express doesn't offer a partnership with United, so those headed beyond the Mile High City will now need to purchase separate tickets — or just make the drive to Denver International Airport (DEN) to begin their travel journey.
United's 36 city cuts during the pandemic
Below you'll find a list of all the U.S. cities that United has exited during the pandemic, according to Cirium and Ailevon Pacific data.
Abilene, Texas.
Alamosa, Colorado.
Alexandria, Louisiana.
Cape Girardeau, Missouri.
Clarksburg, West Virginia.
College Station, Texas.
Columbia, Missouri.
Destin-Fort Walton Beach, Florida.
Eau Claire, Wisconsin.
Evansville, Indiana.
Everett/Paine Field, Washington.
Fort Leonard Wood, Missouri.
Grand Canyon, Arizona.
Hilo, Hawaii.
Kalamazoo/Battle Creek, Michigan.
Kearney, Nebraska.
Killeen/Fort Hood, Texas.
Lansing, Michigan.
Lewisburg, West Virginia.
Monroe, Louisiana.
Muskegon, Michigan.
Ogdensburg, New York.
Paducah, Kentucky.
Pierre, South Dakota.
Plattsburgh, New York.
Pueblo, Colorado.
Rochester, Minnesota.
San Angelo, Texas.
Santa Rosa, California.
Staunton/Waynesboro, Virginia.
Stockton, California.
Tallahassee, Florida.
Texarkana, Arkansas.
Twin Falls, Idaho.
Watertown, South Dakota.
Wausau, Wisconsin.