The future is looking bright for train travel in Orlando. Brightline, the fast eco-friendly rail service expanding through Southern Florida, is headed to the country's theme park capital later this year. Now, Universal has announced it will invest in a commuter rail station at Orlando's Convention Center near the park's Epic Universe expansion. This development means a public rail stop will be available to guests; in other words, they can visit one of the major theme parks without having to drive or use a car service.
What gives this news an interesting twist? A previously announced Brightline stop at Disney Springs was ultimately nixed last year.
Here's what we know about the new rail development so far: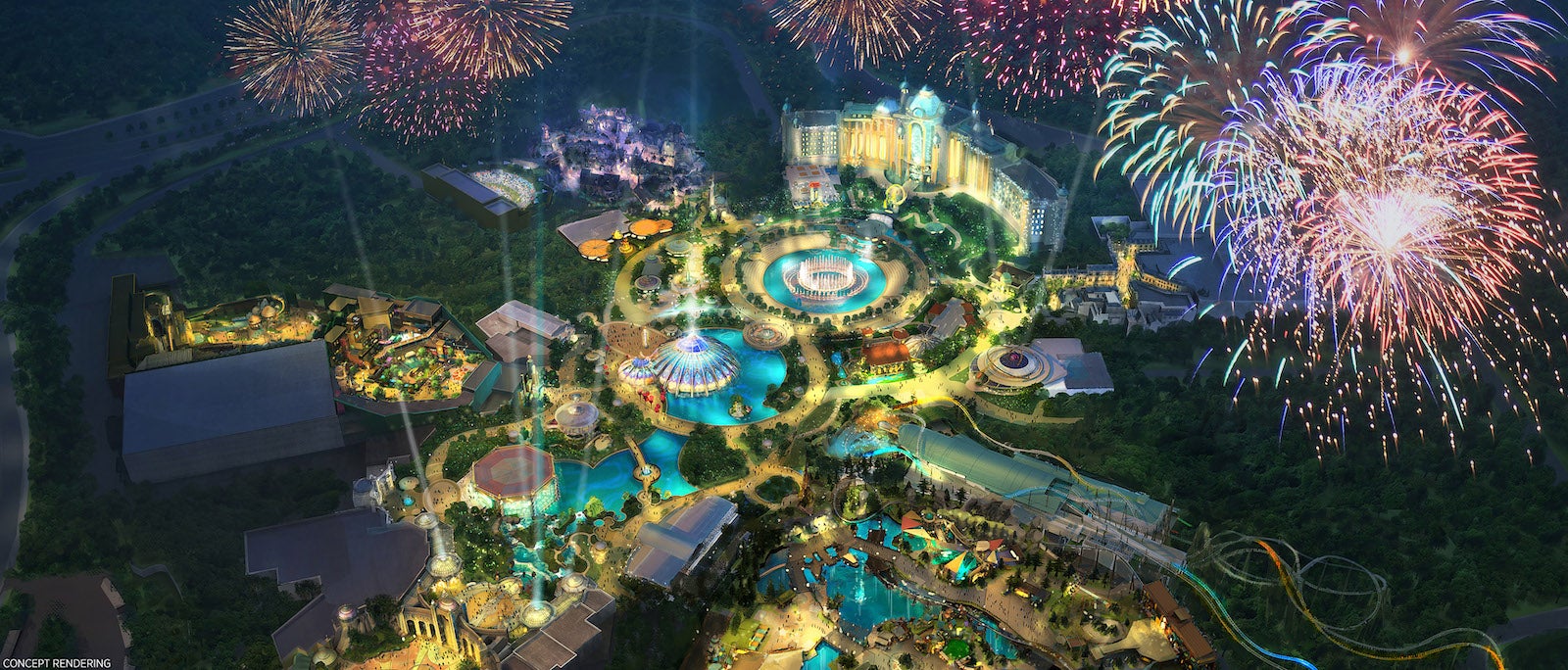 Orlando's Right Rail coalition and Universal Orlando Resort announced the creation of the Shingle Creek Transit Utility Community Development District on Thursday. It's a limited-purpose public entity that will "plan, finance, construct, operate, own and maintain" a new Orange County Convention Center SunRail station.
This station will be part of a commuter rail line that is expected to link Orlando International Airport (MCO) with Orange County Convention Center, Universal Orlando Resort and the International Drive corridor. According to the Orlando Sentinel, the train service may come as soon as 2030.
"We are one step closer to creating a multi-directional commuter rail system that benefits our entire region," John Sprouls, executive vice president and chief administrative officer of Universal Parks & Resorts, said. "The new SunRail corridor and convention center station will make it easier for residents to get to work, the airport and to the places they love. And it will enable business growth within the International Drive area and across the region."
Under the community development district plan, Universal will provide $125 million in financing for the project through bonds and contribute $2 million annually for station maintenance and operation. Additionally, the resort will contribute 13 acres of land to create the station. Along with a coalition of business owners along International Drive, it will contribute to the district's guarantee of $13 million in annual ticket sales for the Sunshine Corridor — the estimated annual cost to operate the rail line.