It's official — Virgin Atlantic will join SkyTeam in less than a month. Virgin Atlantic's CEO Shai Weiss officially told TPG that the London-based airline will join the 18-member alliance March 2.
Since Virgin Atlantic formed a joint venture with Delta Air Lines, Air France and KLM in 2019, there has been speculation that Virgin Atlantic would join SkyTeam; however, this wasn't confirmed until September 2022. For reference, Delta owns 49% of Virgin Atlantic.
Other prominent SkyTeam carriers include Aeromexico, China Airlines and Korean Air.
Here's what Virgin Atlantic's membership in SkyTeam could mean for elite members.
SkyTeam elite benefits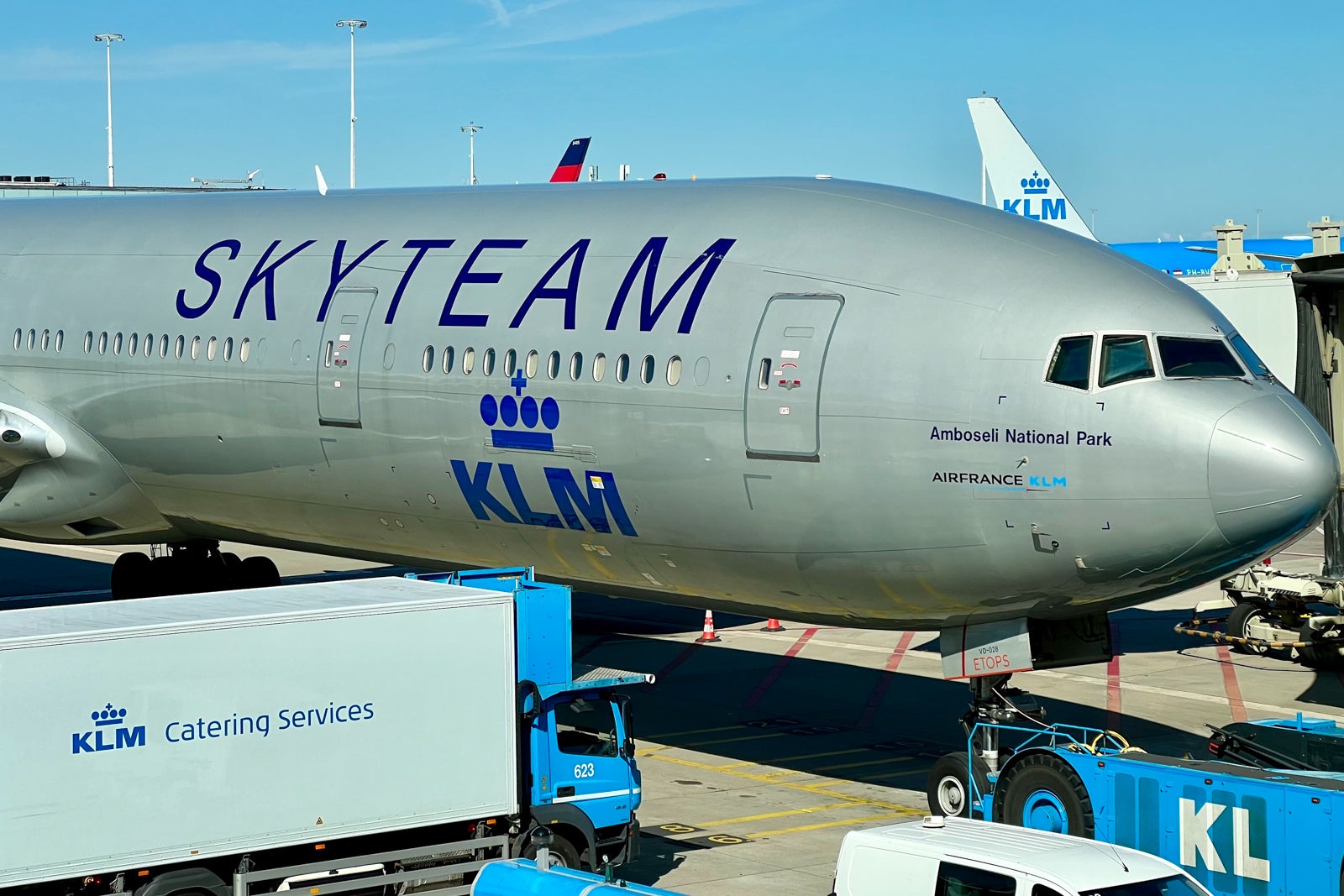 Virgin Atlantic Flying Club has two elite status tiers: Silver and Gold.
SkyTeam also has two elite status tiers, which, in theory, should apply on all SkyTeam-operated flights with an elite frequent flyer number. For example, this means a Virgin Atlantic elite member will be entitled to benefits on all SkyTeam member airlines so long as they attach their Flying Club number to their reservation. Likewise, an elite member of another SkyTeam airline should receive these benefits when flying Virgin Atlantic once the airline joins the alliance and fully integrates its systems.
We expect Silver to receive SkyTeam Elite, while Gold members will likely be given SkyTeam Elite Plus. Here are the key benefits of SkyTeam elite status:
SkyTeam Elite
Priority reservation waitlist.
Priority airport standby.
Priority check-in.
Extra baggage allowance.
Priority boarding.
Preferred seats.
Mileage upgrades.
SkyTeam Elite Plus
SkyTeam Elite benefits.
Guaranteed reservation.
SkyPriority.
Priority security and immigration.
Lounge access on international flights.
Priority baggage handling.
Some TPG staffers have reported challenges receiving their SkyTeam Elite and Elite Plus benefits on some less-common SkyTeam carriers. For example, ITA Airways still hasn't fully integrated with SkyTeam despite being a member of the alliance. We hope that Virgin Atlantic integrates quickly into SkyTeam so its elite members can enjoy reciprocal benefits without delay.
It's also worth noting that Virgin Atlantic elite members already receive benefits on some SkyTeam airlines, like Delta Air Lines, due to existing partnerships.
Related: Book This, Not That: SkyTeam award tickets
Potential changes to non-alliance partnerships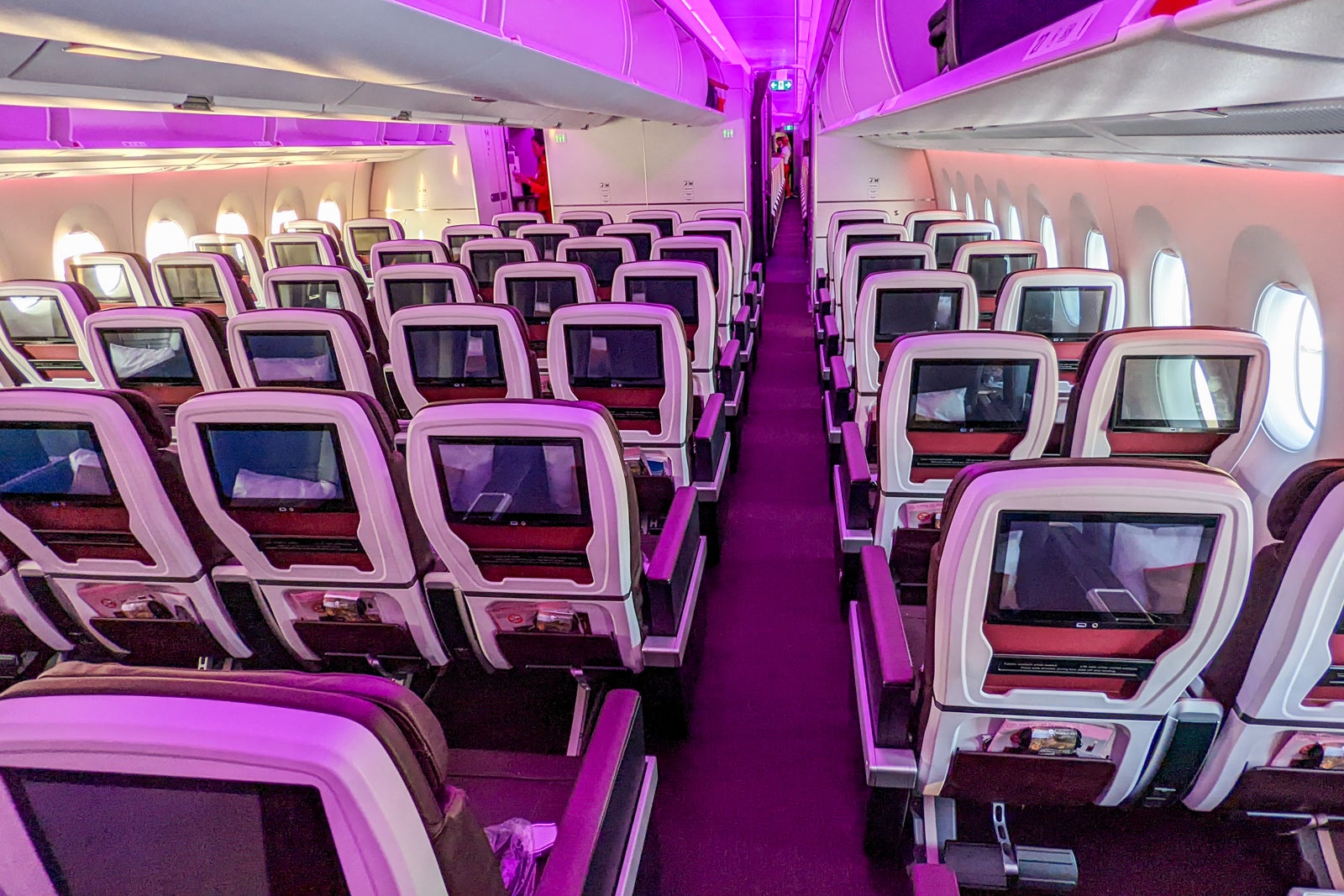 We expect Virgin Atlantic members to be able to redeem Flying Club points across all SkyTeam member airlines in the future. However, this could take some time: For example, when Alaska Airlines joined Oneworld two years ago, alliancewide redemptions took a while to be implemented. Note that you can already redeem Flying Club miles on Air France, KLM and Delta due to existing partnerships.
We might also see Virgin Atlantic drop partnerships with some of the existing partners that aren't part of SkyTeam. For instance, Virgin Atlantic currently has partnerships with many Star Alliance carriers, including Aegean Airlines, ANA, Air India, Air New Zealand, SAS, Singapore Airlines, TAP Air Portugal and Singapore Airlines.
Virgin Atlantic also has a tie-up with Hawaiian Airlines, which goes head-to-head with its joint venture partner Delta on some key routes to the Aloha State.
Whether these non-SkyTeam partnerships will stick around is anyone's guess. But just in case they're slated to be terminated in the future, you might want to lock in some of the airline's best partner redemptions before they go away. For example, perhaps our favorite sweet spot is booking ANA business class for just 90,000 miles round-trip from the U.S. West Coast to Japan.
Related: Unlock incredible value with Virgin Atlantic points
Bottom line
Some TLC is long overdue in the SkyTeam alliance. In 2019, China Southern Airlines quietly left SkyTeam, and SkyTeam suspended Aeroflot from the alliance when Russia invaded Ukraine a year ago.
When Virgin Atlantic joins SkyTeam next month, SkyTeam elite members will receive their Elite and Elite Plus benefits on the carrier. Flying Club members will likely be able to earn and redeem their points throughout the alliance, though that leaves the airline's non-alliance partnerships in question.