New Zealand is known for its terrain, natural beauty, adventure-filled activities and food and wine, but not necessarily for its variety of chain hotels and points-friendly lodging.
However, at least in Auckland, that is changing. There are now several upscale hotels in the city where you can earn or redeem points, enjoy elite status benefits and save some money.
The new 284-room JW Marriott Auckland is one of the latest entrants in New Zealand's hotel scene, having just opened in December 2022. Unlike the stunning Park Hyatt Auckland, which opened in 2020, the JW Marriott is not a new-build property.
Instead, it is a refresh of what was once the Stamford Plaza Auckland … and it shows. A full renovation isn't slated to be completed until mid-2024.
However, the JW Marriott Auckland is open and available for stays, so while my family was in the city last month, we checked in for a night to check it out in its current form. Here's what our stay at the new JW Marriott Auckland was like and what you need to know.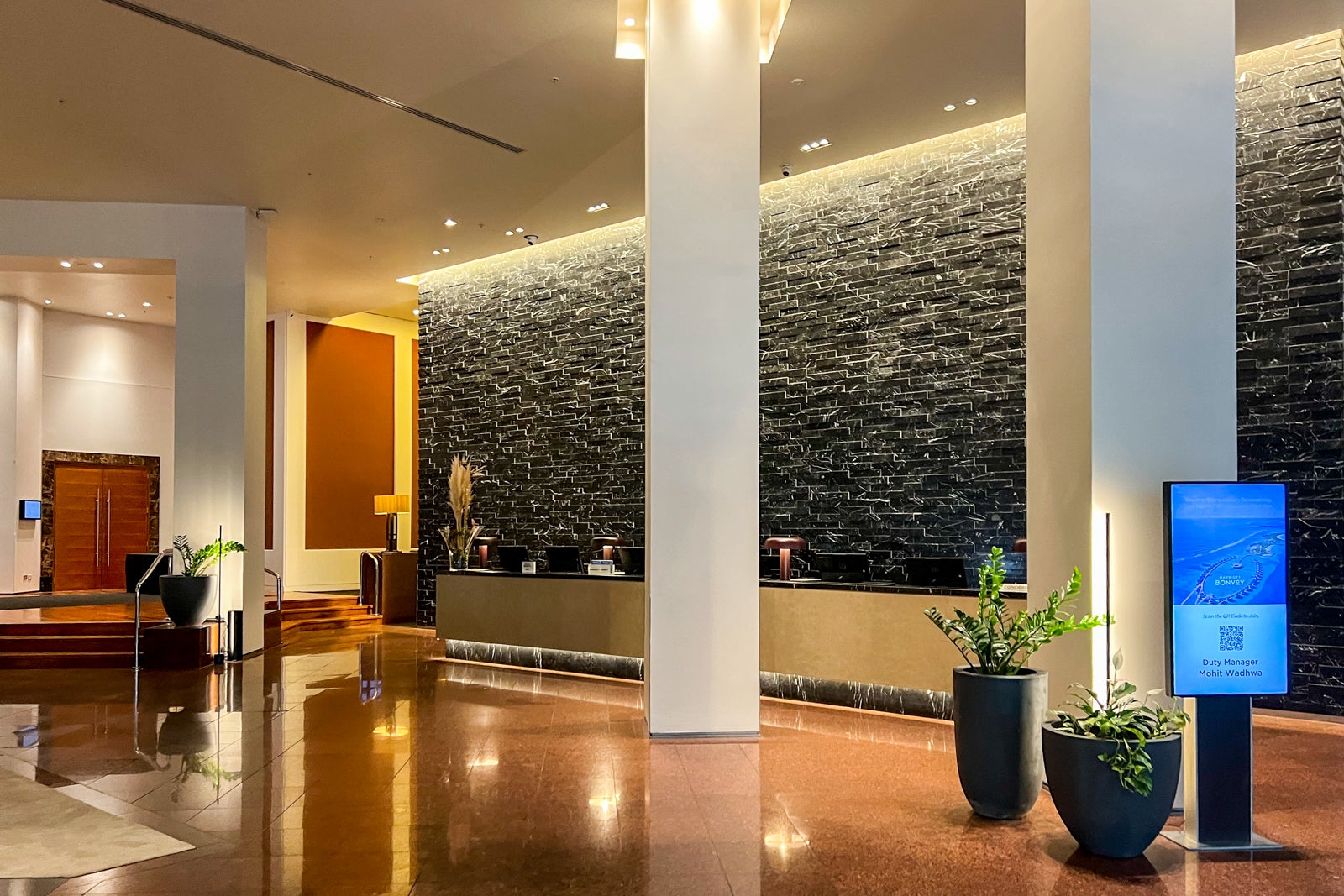 Related: Why New Zealand is the best international destination of the year 
Central location in Auckland
The JW Marriott Auckland has possibly the ideal location for a stay in the city. It's in what's called the Central Business District (CBD), but don't let that fool you if you are in town for leisure. It's still a perfect spot for that, too.
Basically, everything we did in Auckland (other than transiting to and from the airport) was within walking distance of the JW Marriott.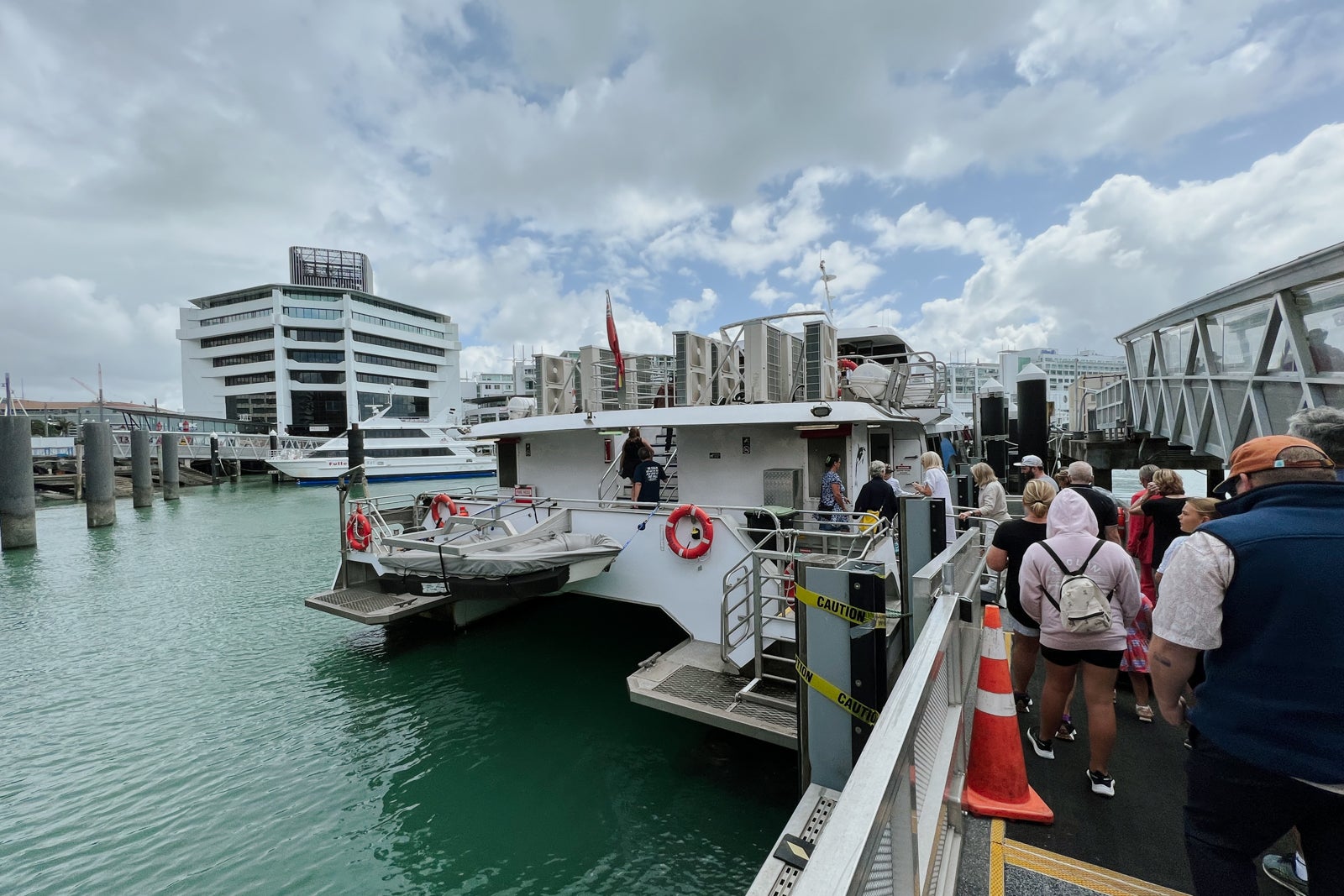 The hotel is a short walk away from the vibrant Viaduct Harbour and the Wynyard Quarter with its waterfront cafes and restaurants, the ferry terminal where we departed to (can't miss) Waiheke Island and the bus terminal where we headed out of town to Hobbiton and the glow worm caves.
The Sky Tower and New Zealand Maritime Museum are also in fairly close proximity, in case those attractions are on your wish list.
Right price
While nightly room rates vary, it's common for paid prices at the JW Auckland to start around $190 to $250 per night, which isn't bad for an upscale brand like JW in a major city (all prices are in U.S. dollars).
If you're looking to use a Marriott 35,000-point certificate, you may be in for some really good luck, as most nights are currently priced at or below 45,000 Marriott Bonvoy points per night. This means you could use a Marriott 35,000-point certificate plus a top-up of around 10,000 Marriott points, which is exactly what we did for one of our rooms.
And yes, I said "rooms" in the plural. Even though one of the standard room types is a 387-square-foot space with two double beds, like in much of New Zealand, the maximum occupancy in one room is three people.
Related: How to save money when booking multiple rooms for a family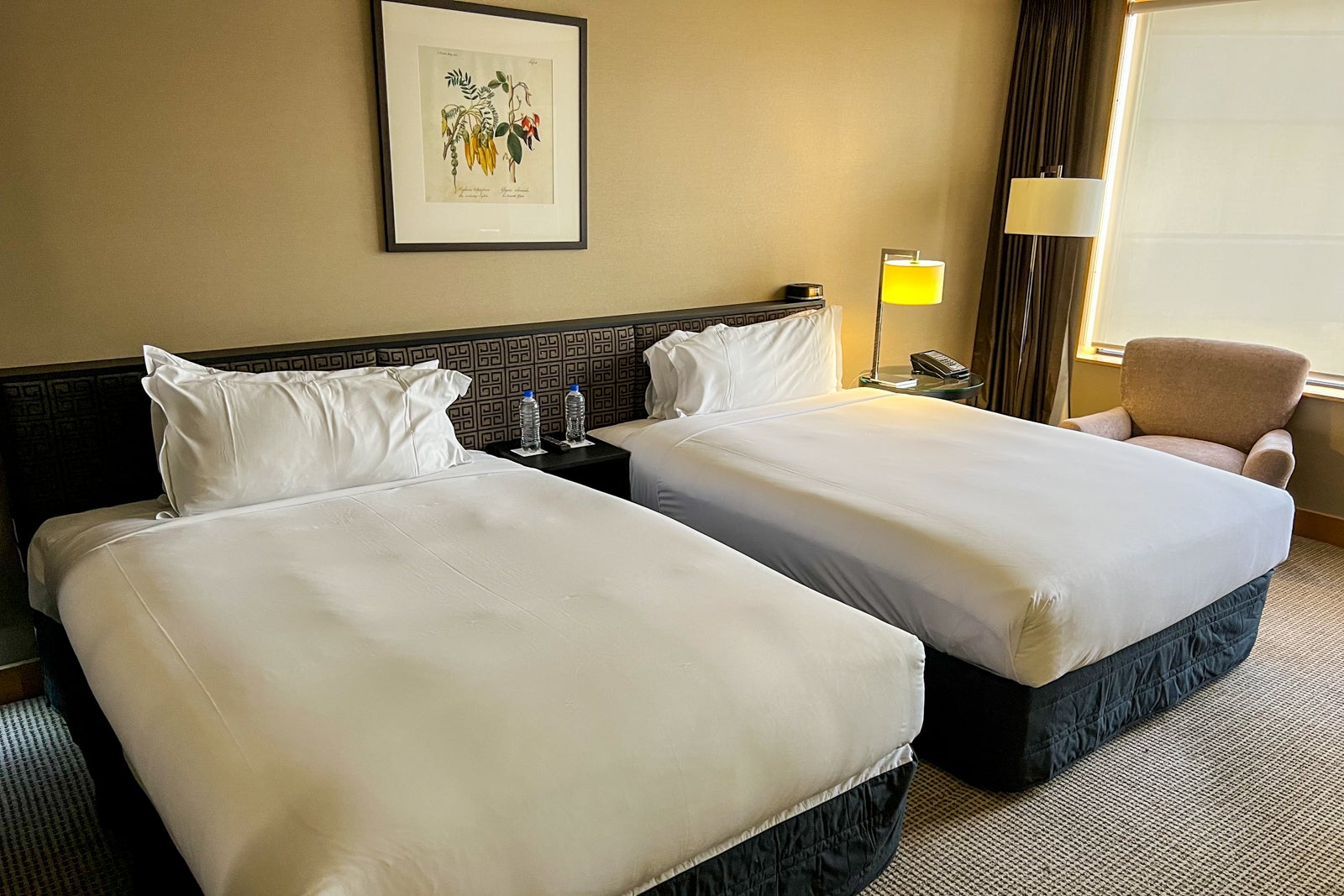 As a family of four, this meant we needed two rooms, which stung a bit less when one room was booked with a free night certificate plus points while we locked the other one in at a low cash rate.
Good Marriott elite benefits
As a Marriott Bonvoy Platinum elite member (which, remember, is available just by having The Marriott Bonvoy Brilliant® American Express® Card), we received some solid benefits during our stay.
The first bit of good news was that a Marriott Suite Night Award for one of our rooms cleared into what the hotel calls a junior suite, which goes for a couple of hundred dollars more per night than a standard room.
In reality, this did not look like a junior suite to me but rather a generously sized normal room. Still, we appreciated the extra space.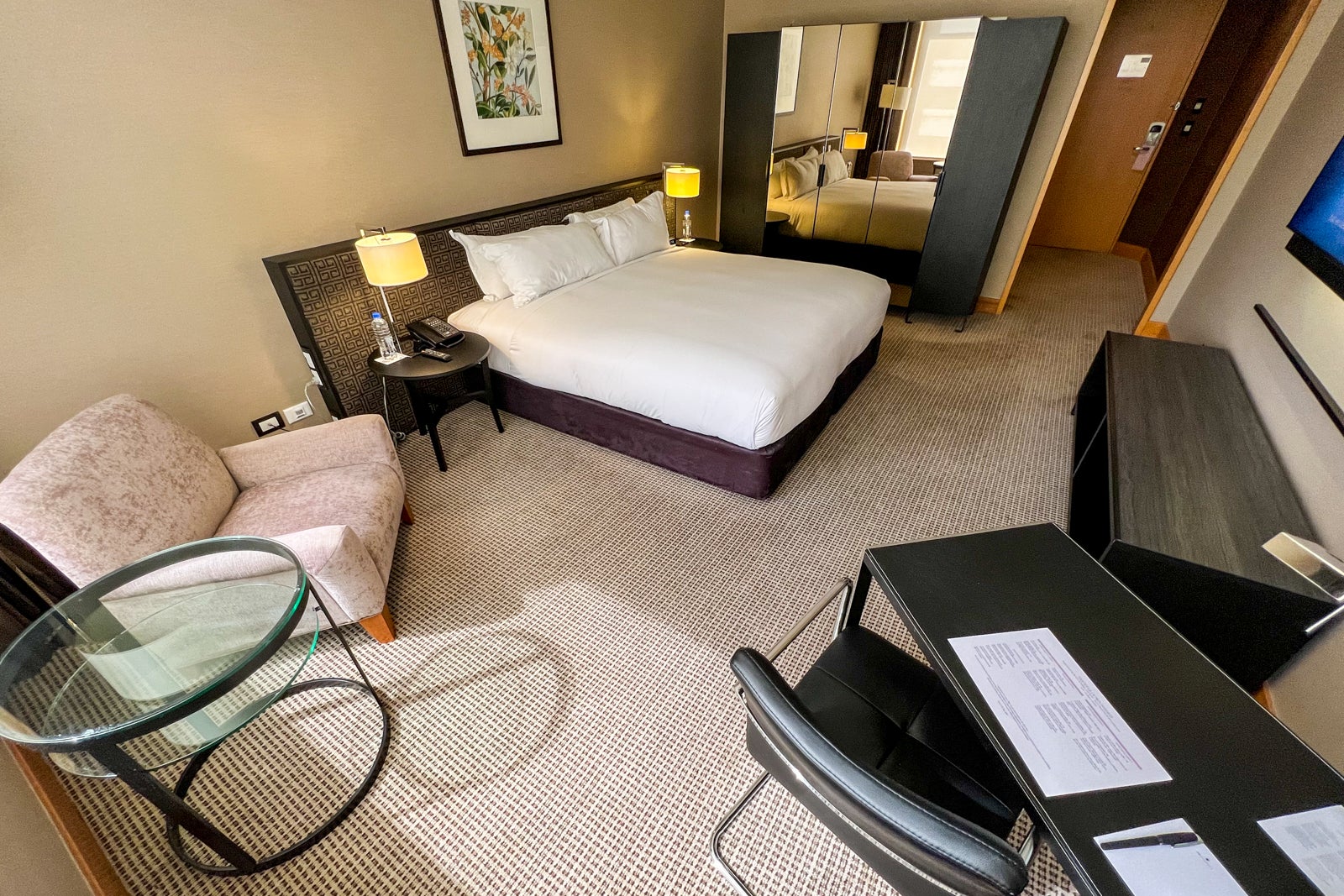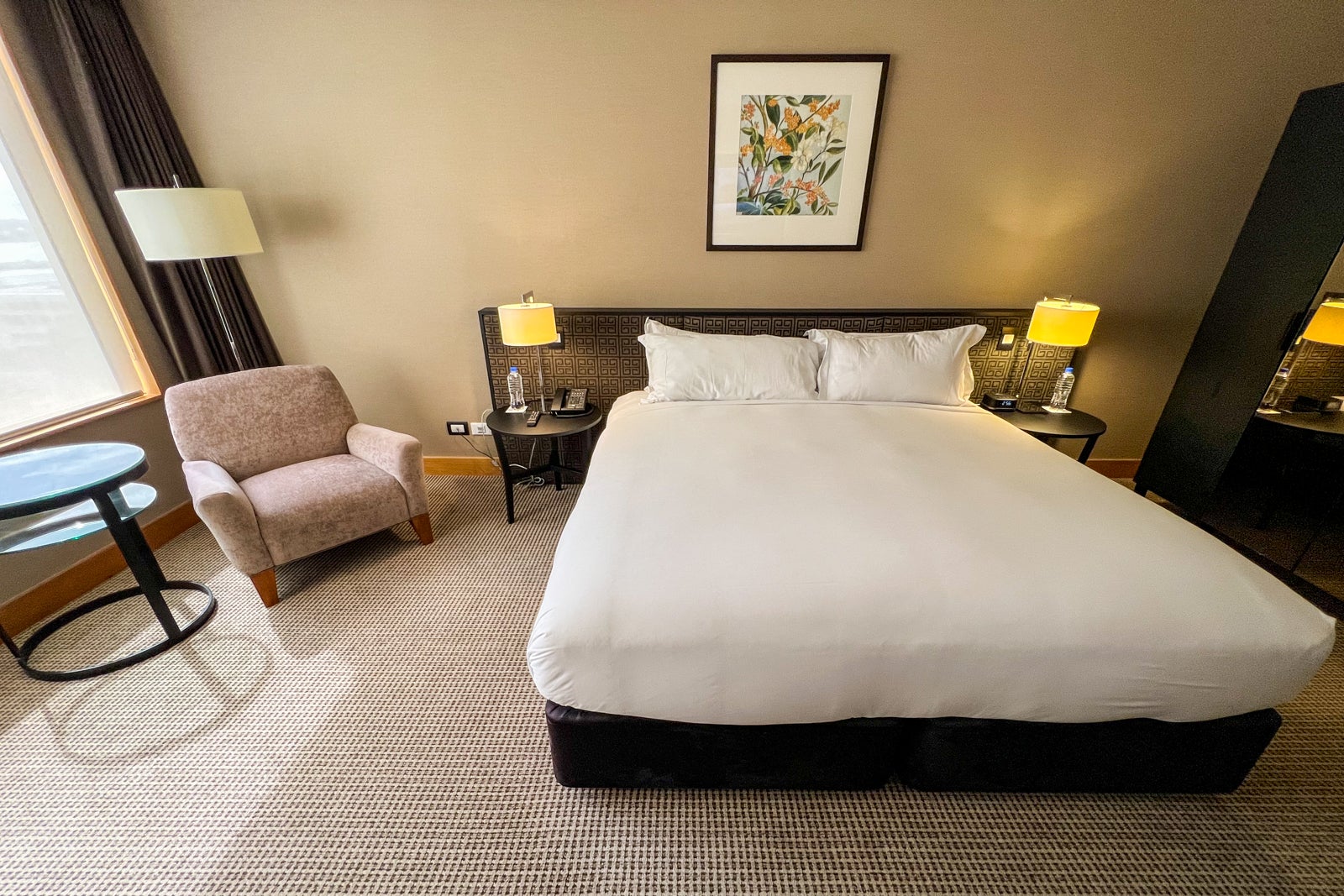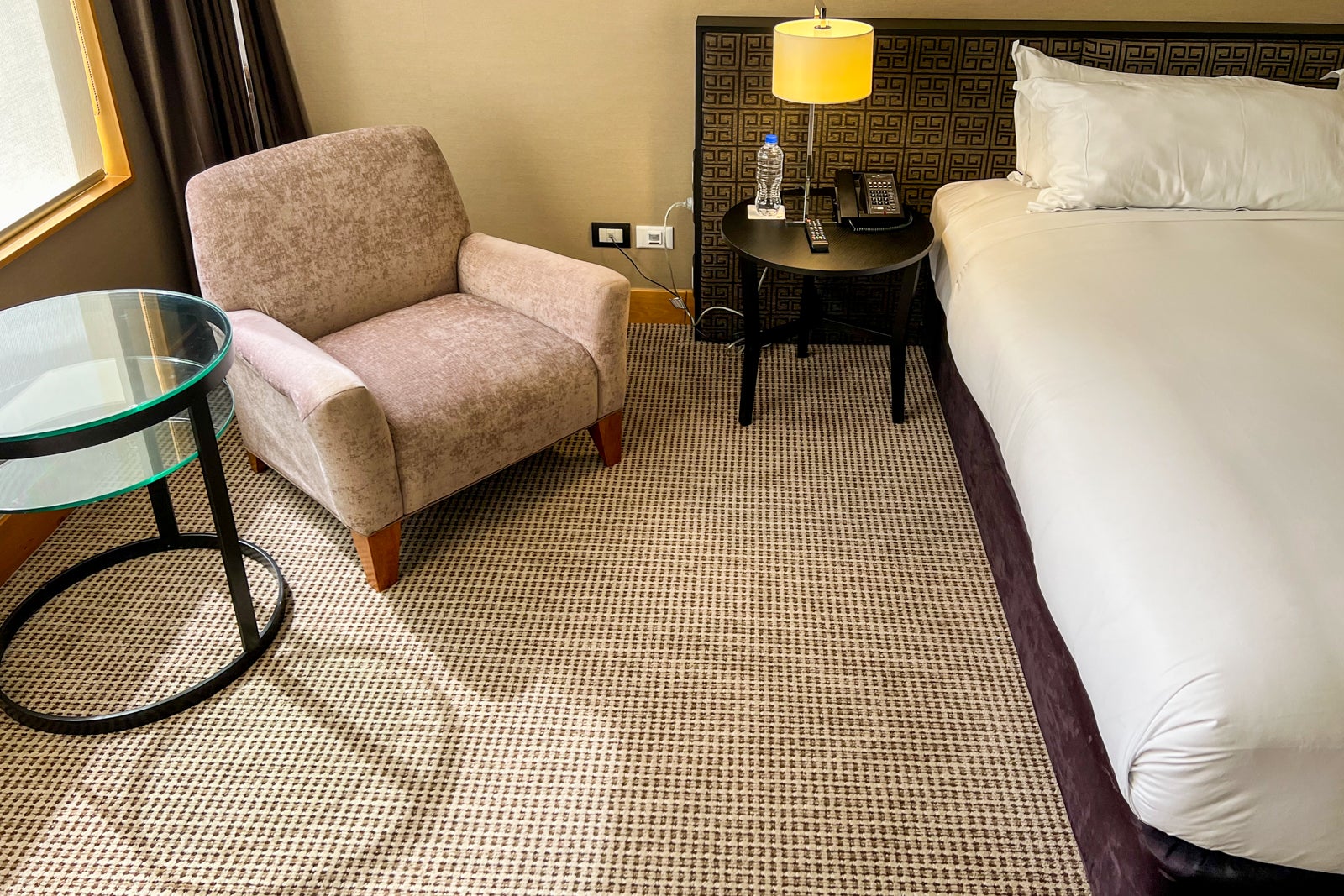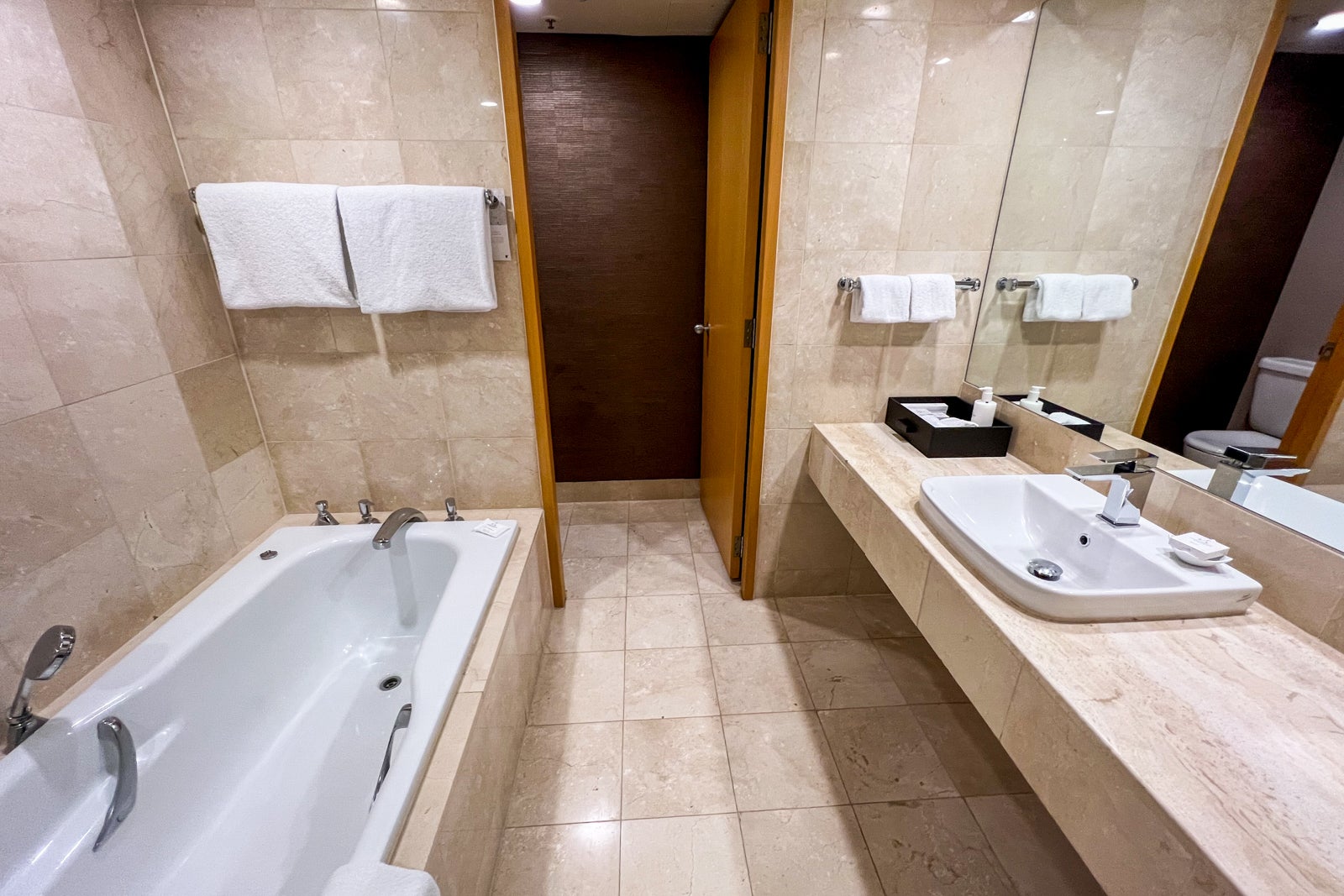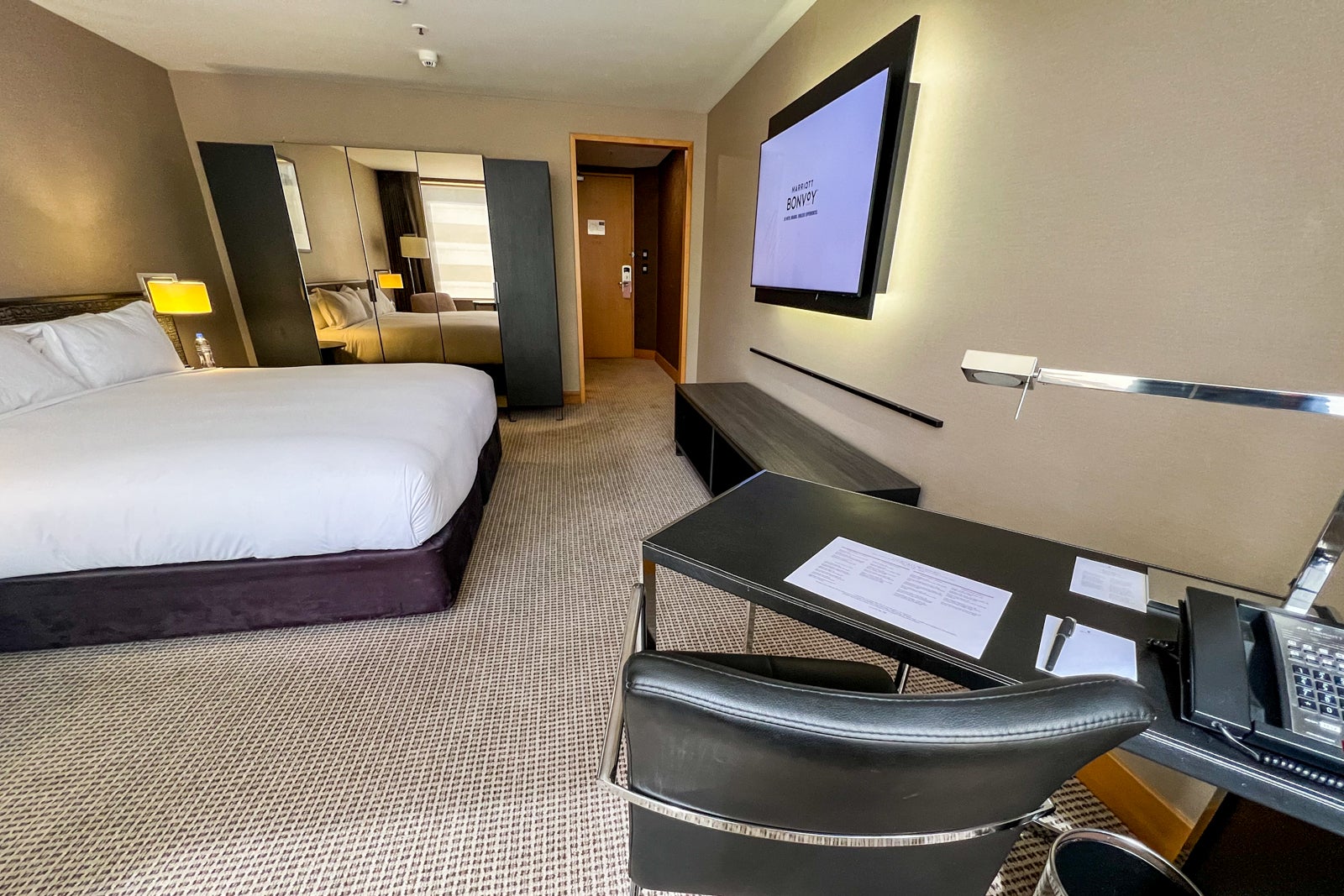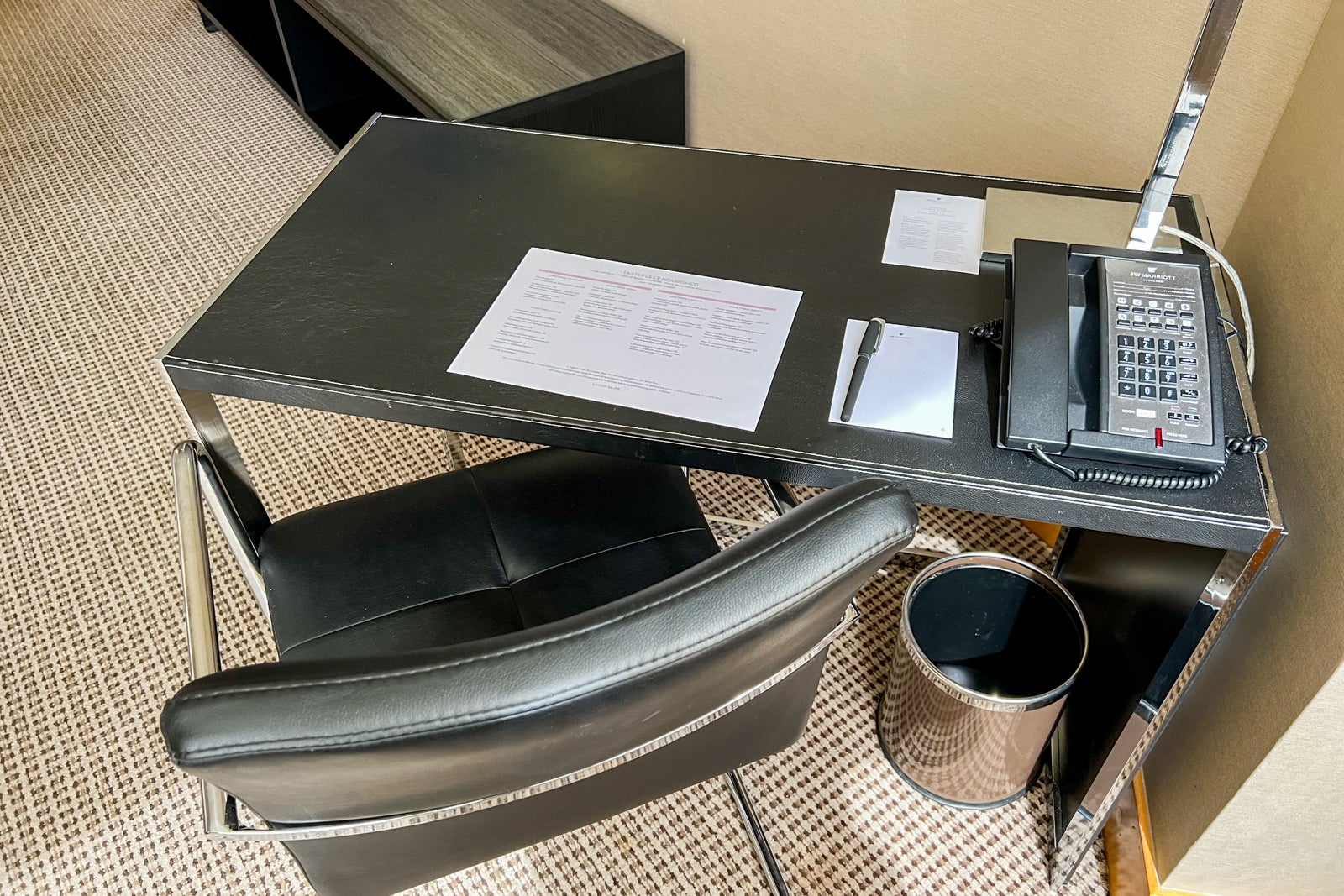 The other more tangible Marriott Platinum benefits came when we were told of a free happy hour that takes place each evening in the lobby bar. I'm told this is happening while there isn't a lounge available for guests.
The bartender said we could pick pretty much any wine or beer, and while I think the happy hour was to include one drink per person, we weren't charged for any, even though we each had two glasses.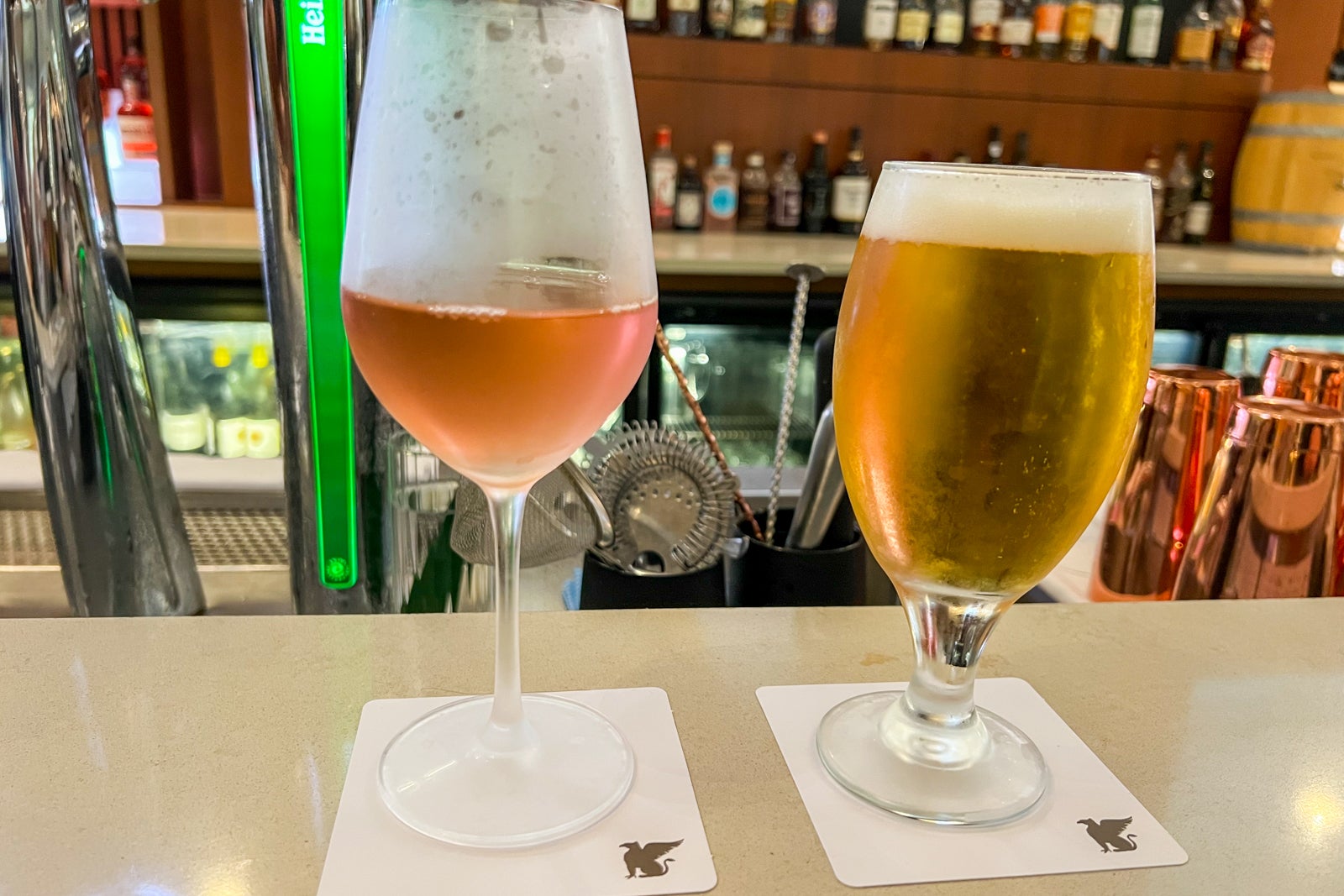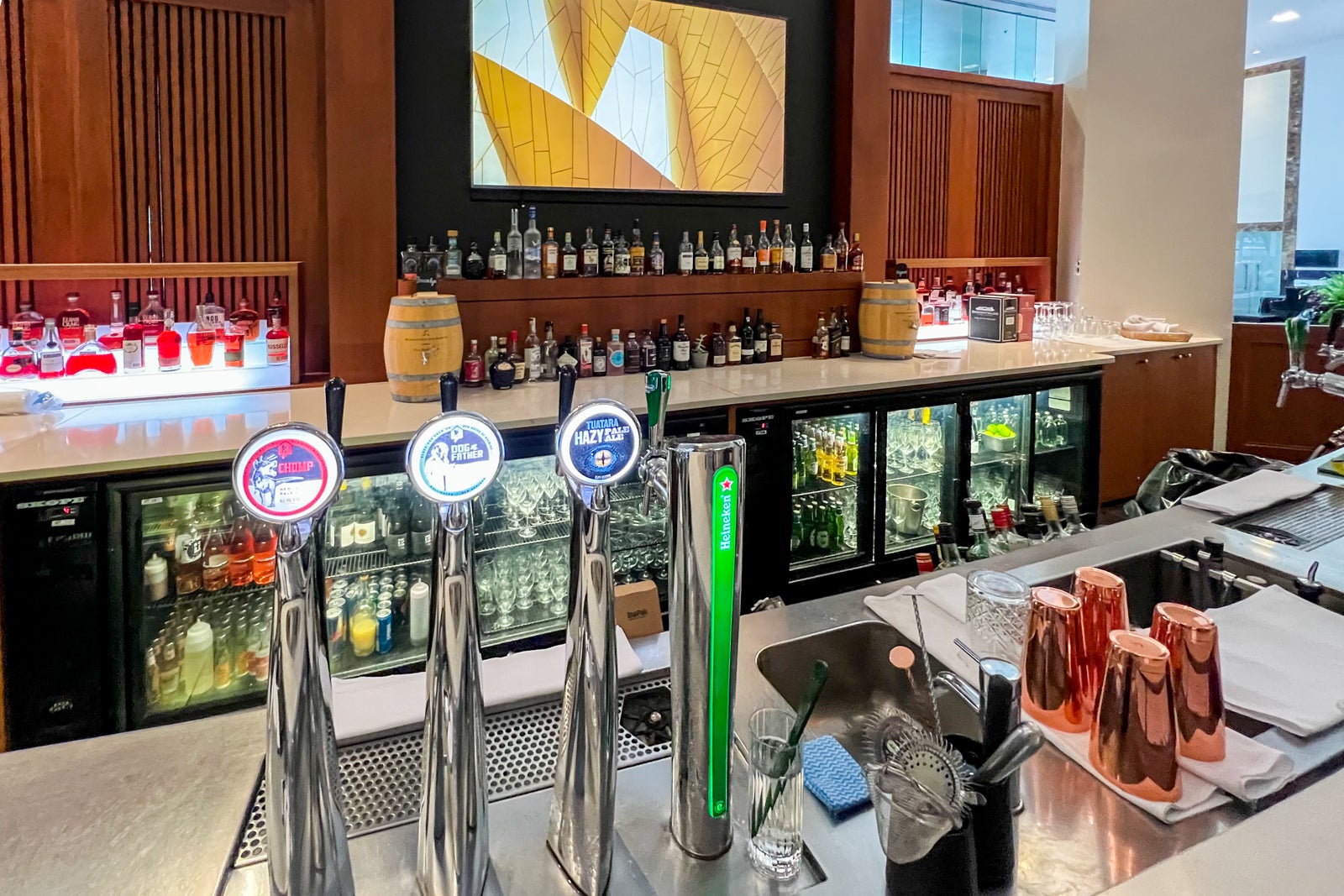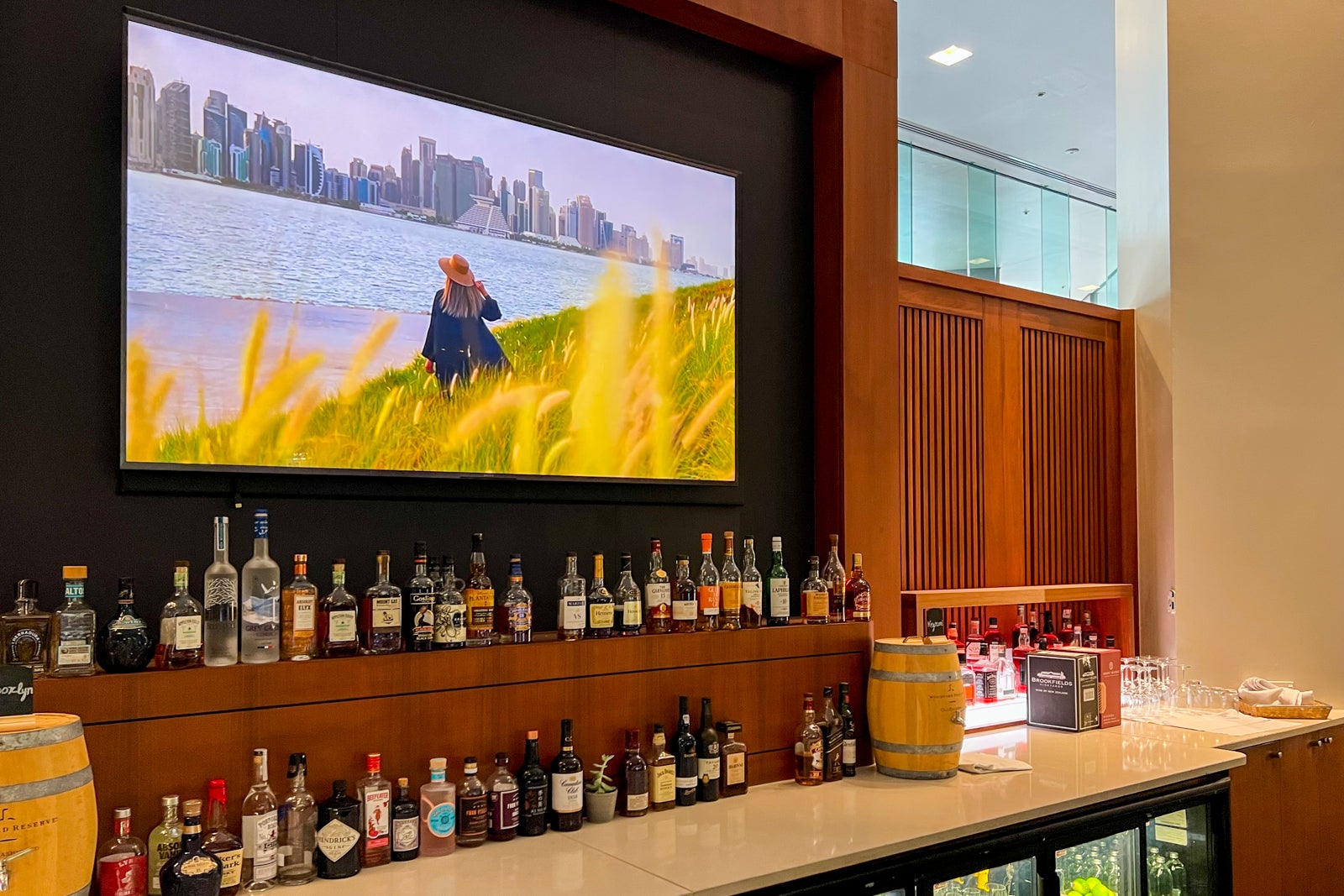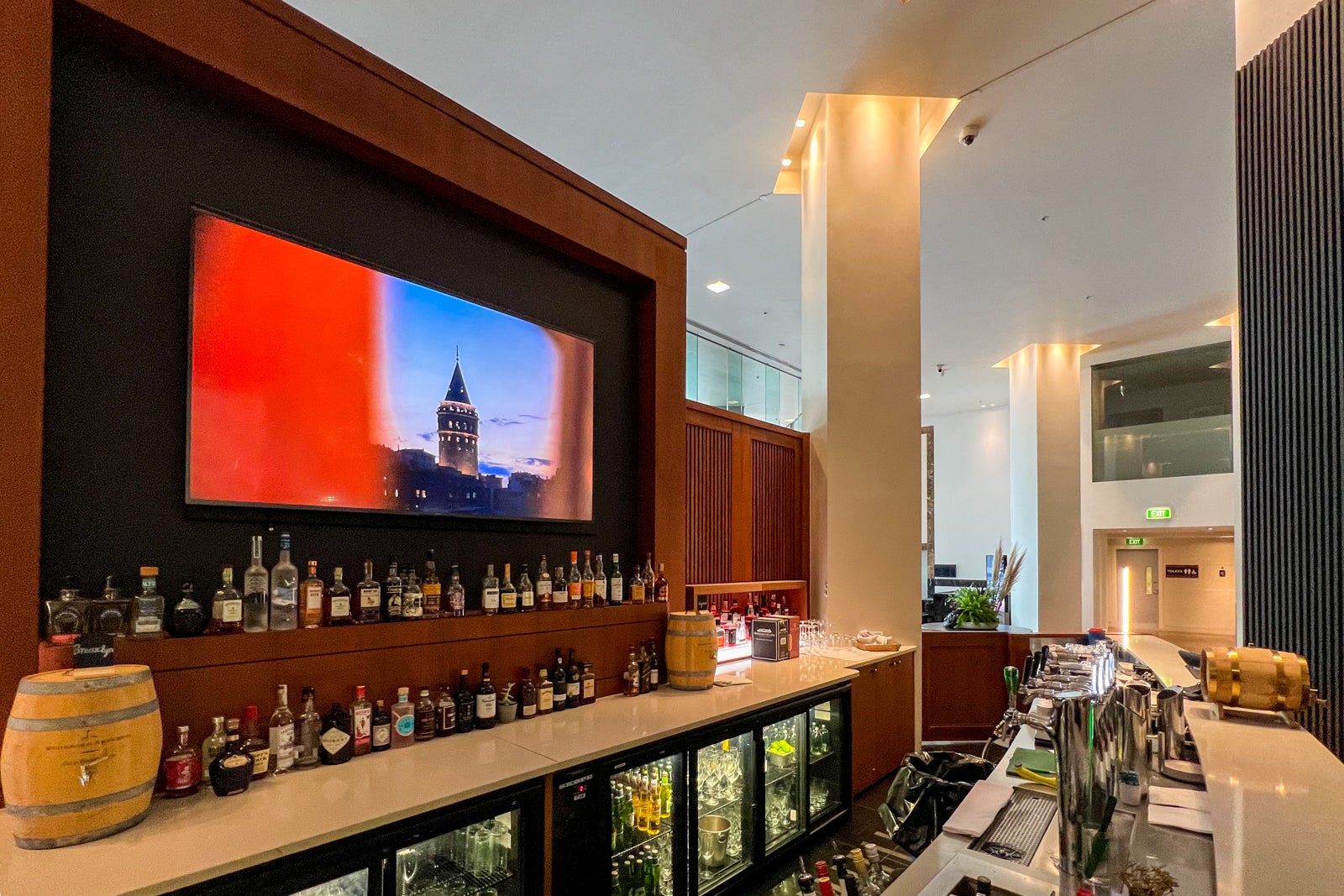 We selected breakfast as our Marriott Platinum benefit on this stay. Most of it was on par with other hotel buffet breakfasts we'd had in New Zealand — beans, sausage, cold meat, bacon, scrambled eggs and fruit taking center stage. However, this one had one special surprise: a juicer.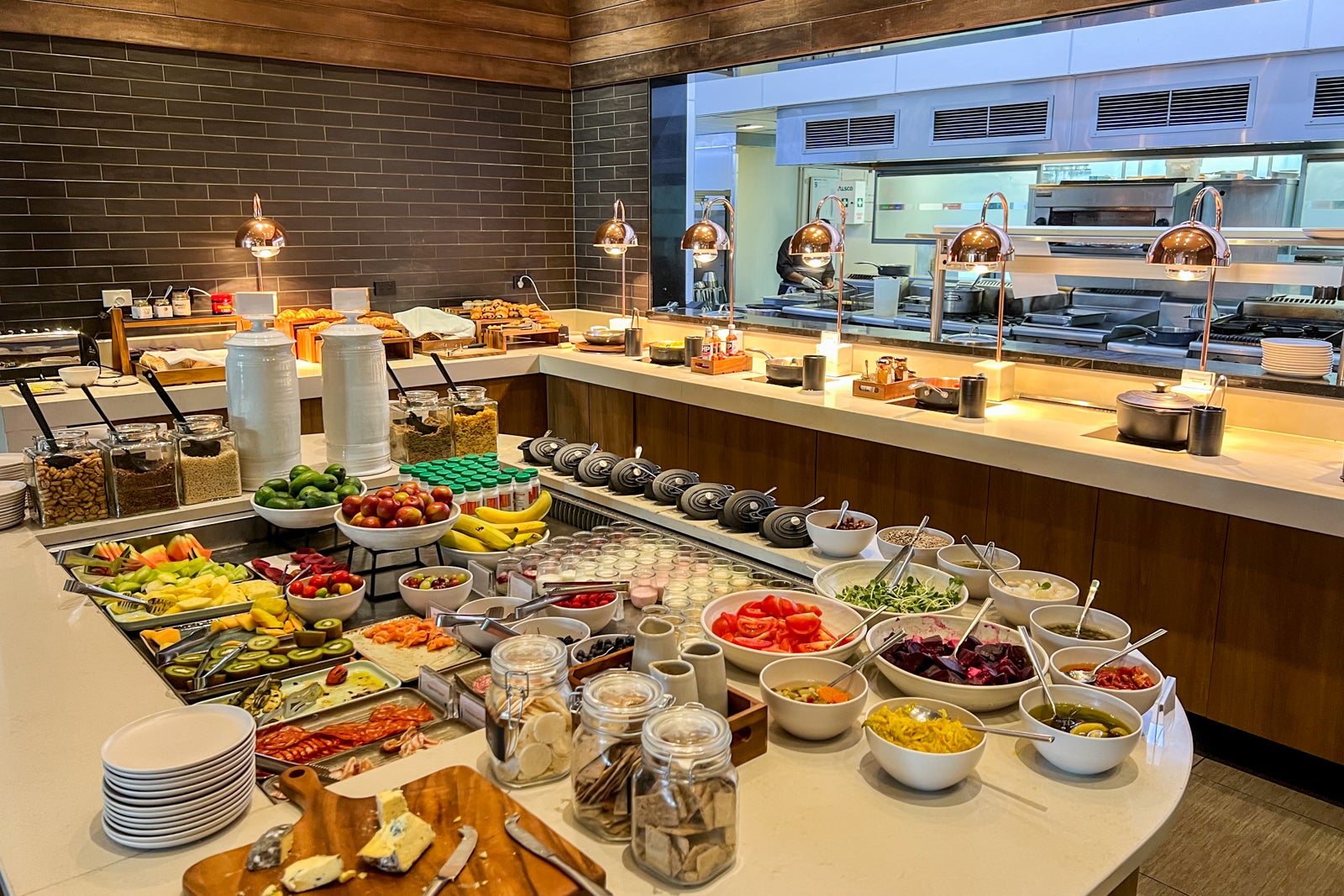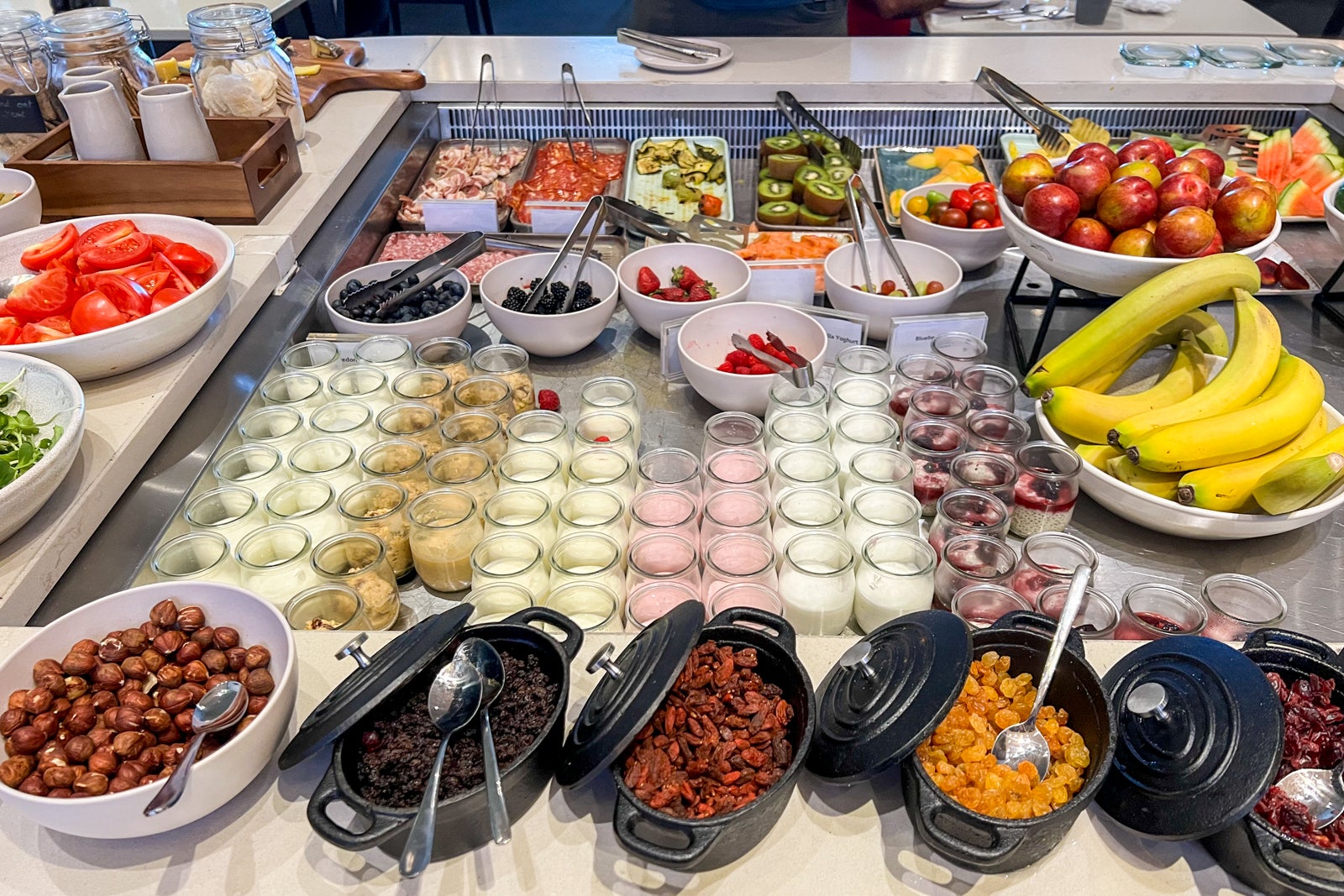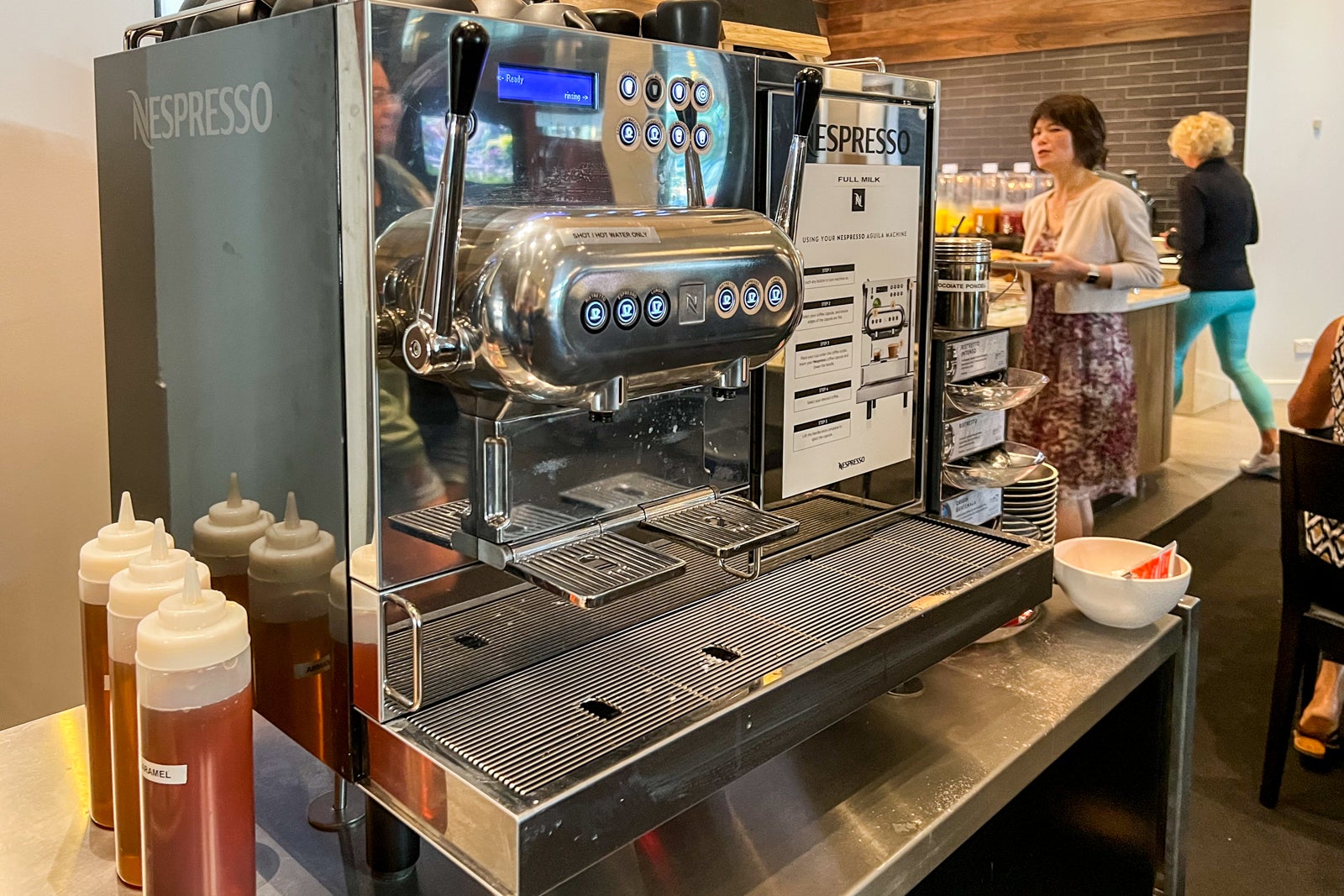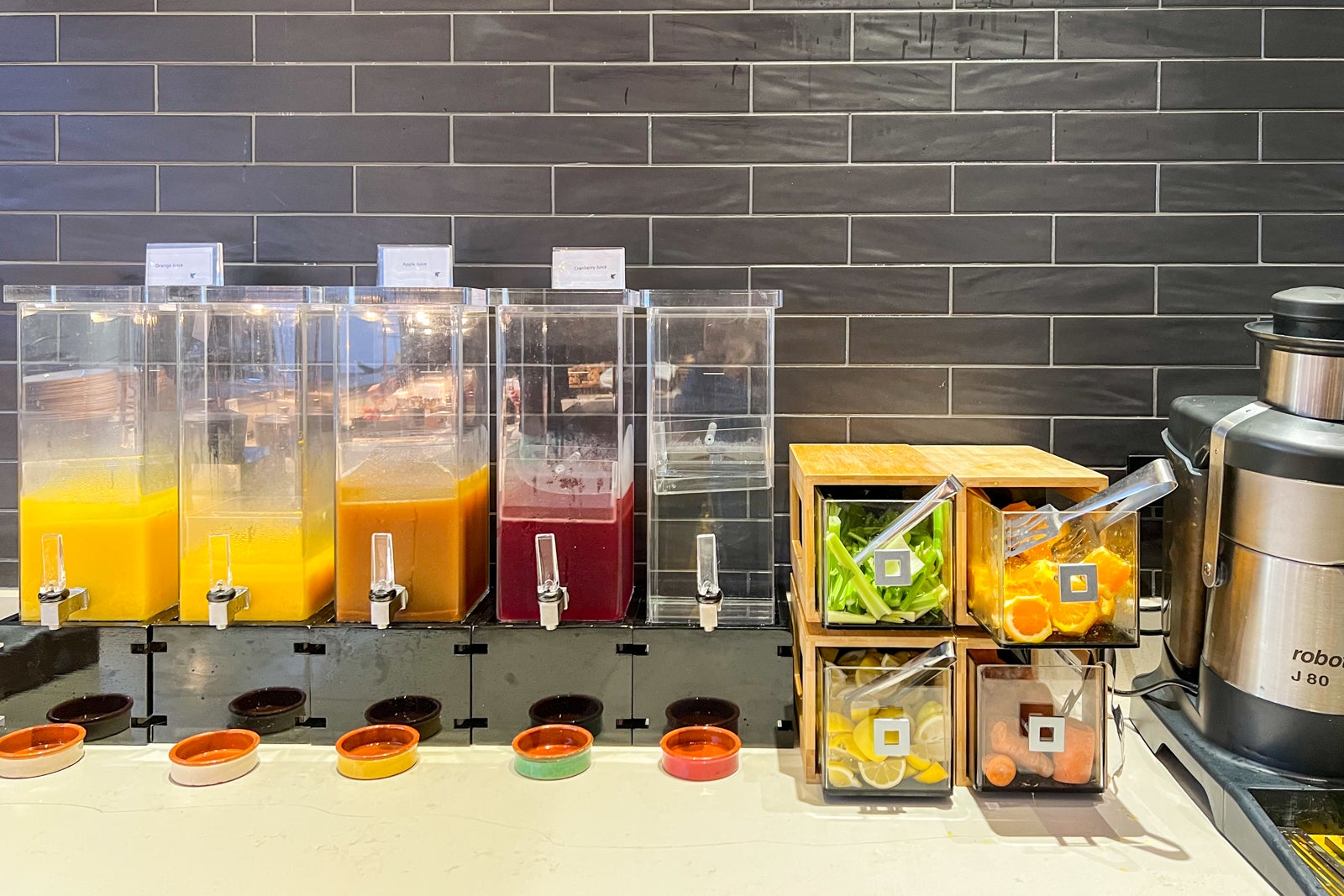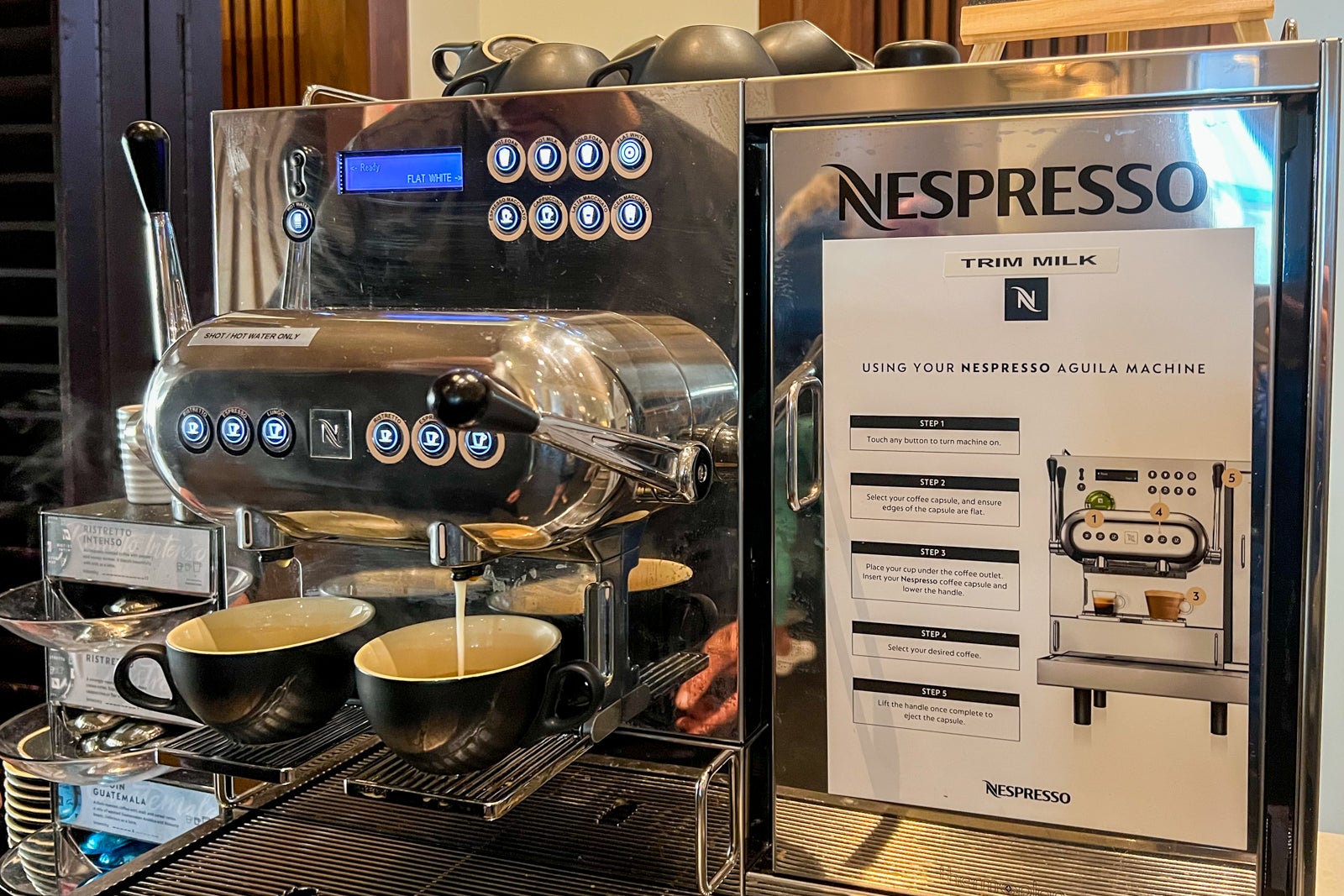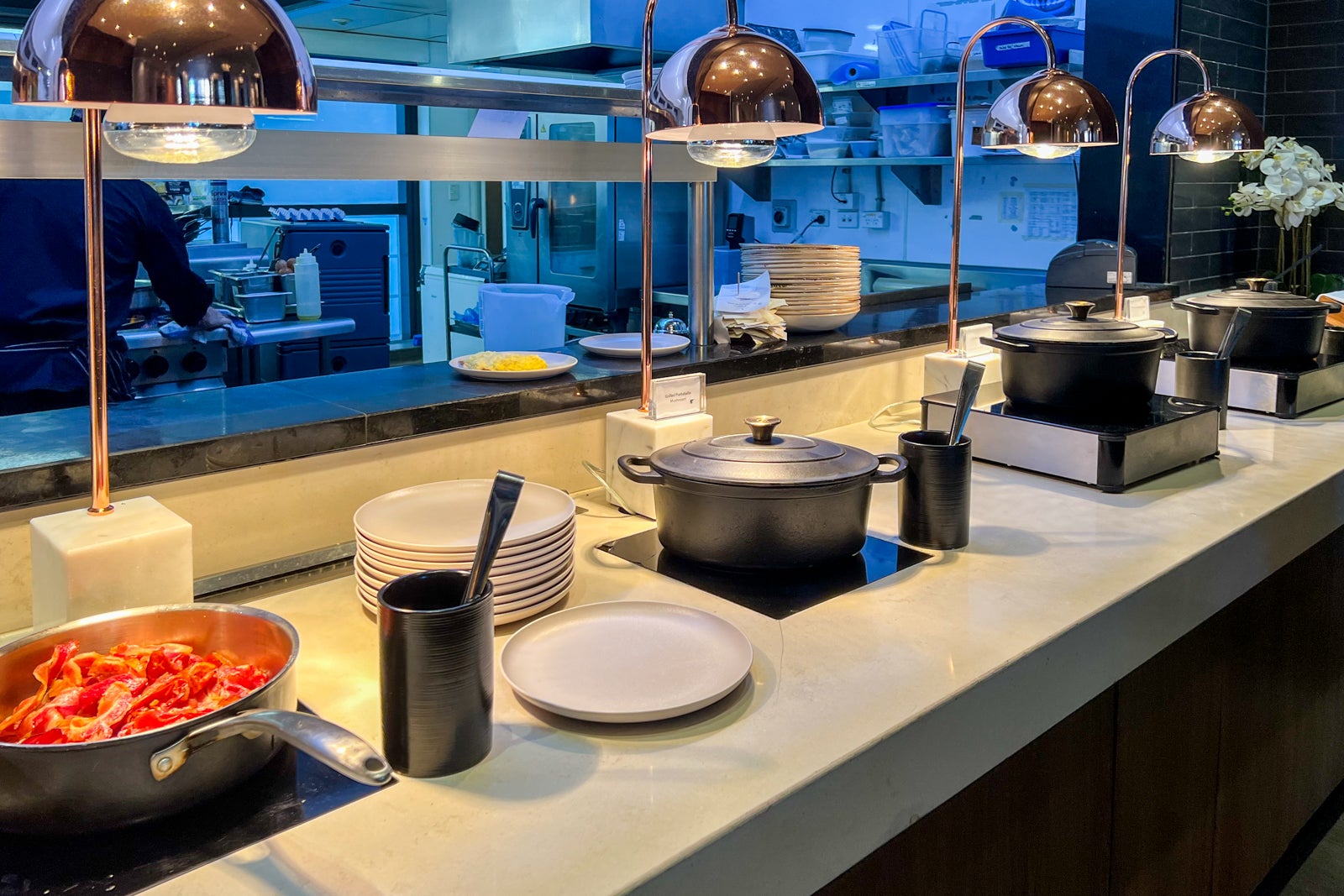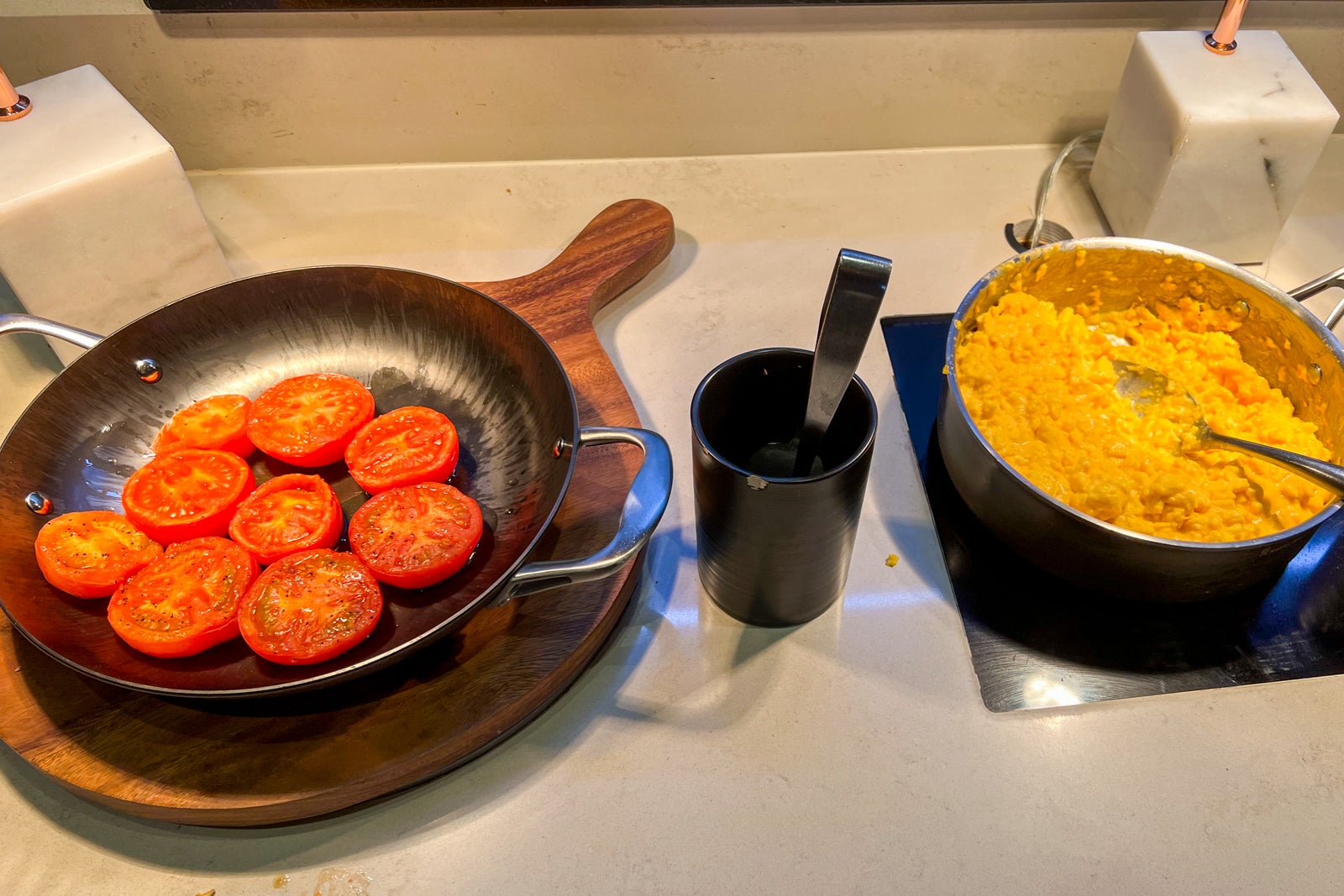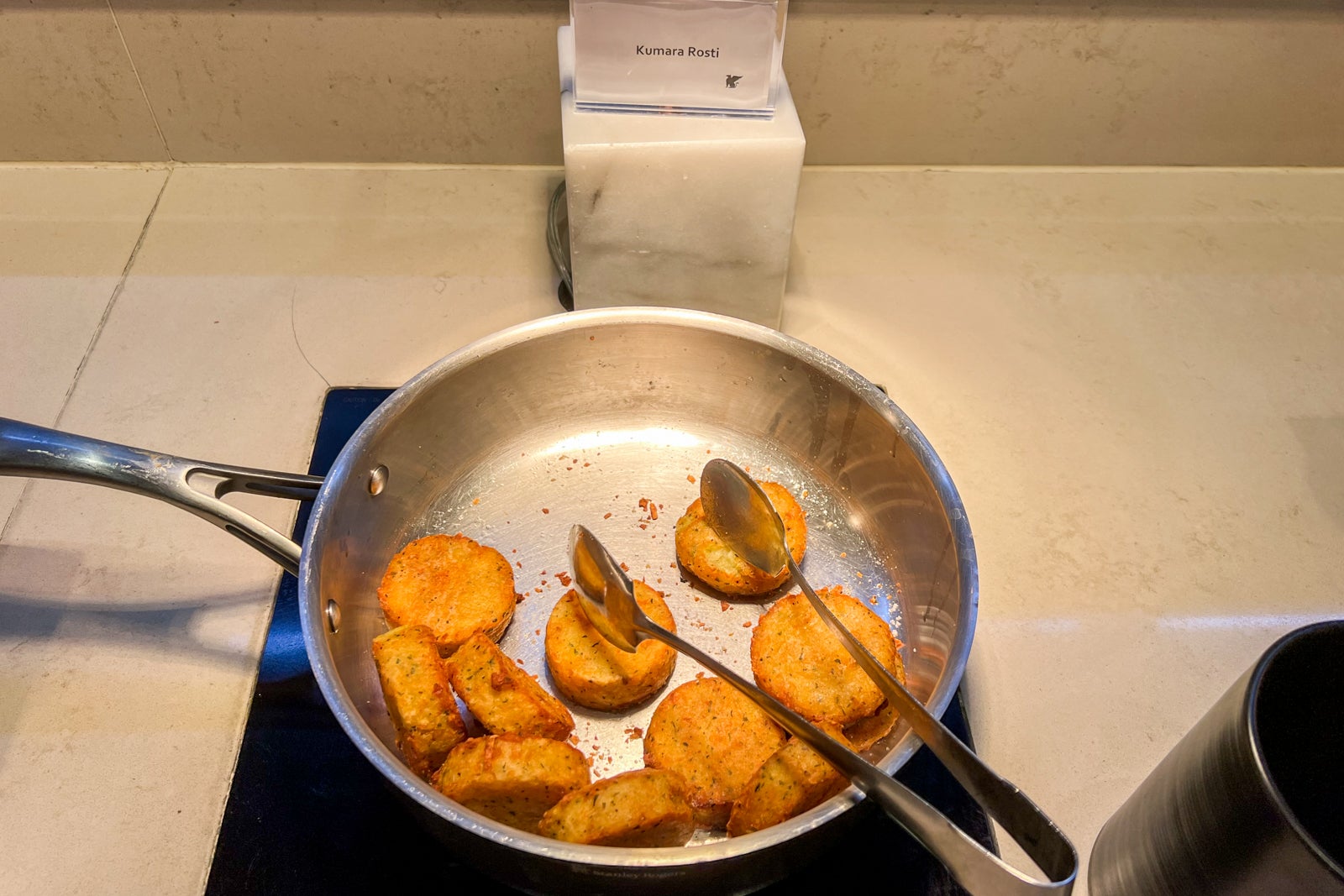 It was a lot of fun to toss pre-peeled oranges, lemons, carrots, celery, etc., in the juicer and instantly have fresh-made juice. This was a novelty, even among our various hotel stays in New Zealand.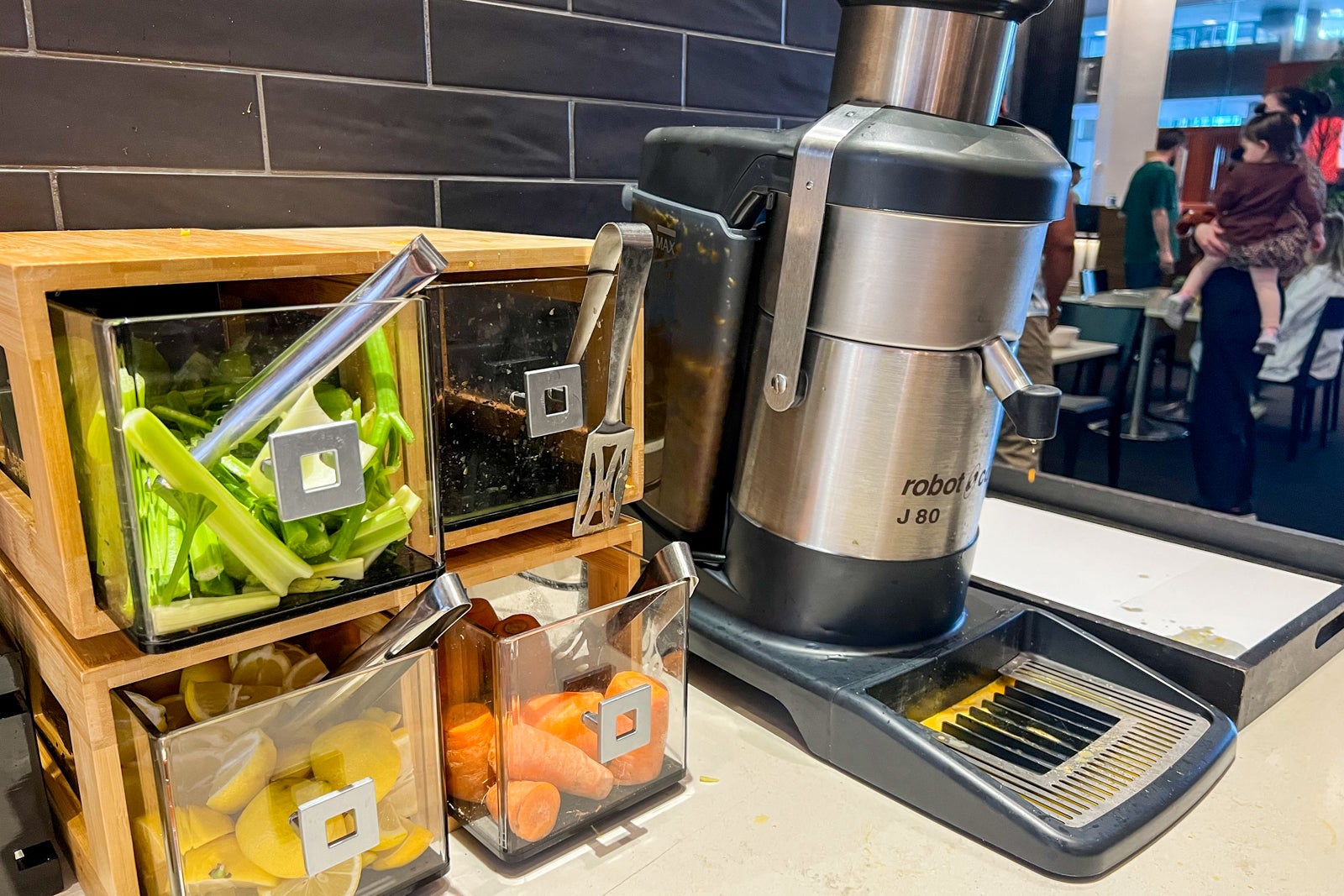 Last but not least, late checkout was honored upon request without any hassle.
Related: 10 lessons from traveling to New Zealand with a family
Nice indoor pool and gym
The JW Marriott Auckland has a nice indoor pool and hot tub on its top guest floor. The pool was open from 7 a.m. to 9 p.m., with the gym listed as being open 24 hours a day.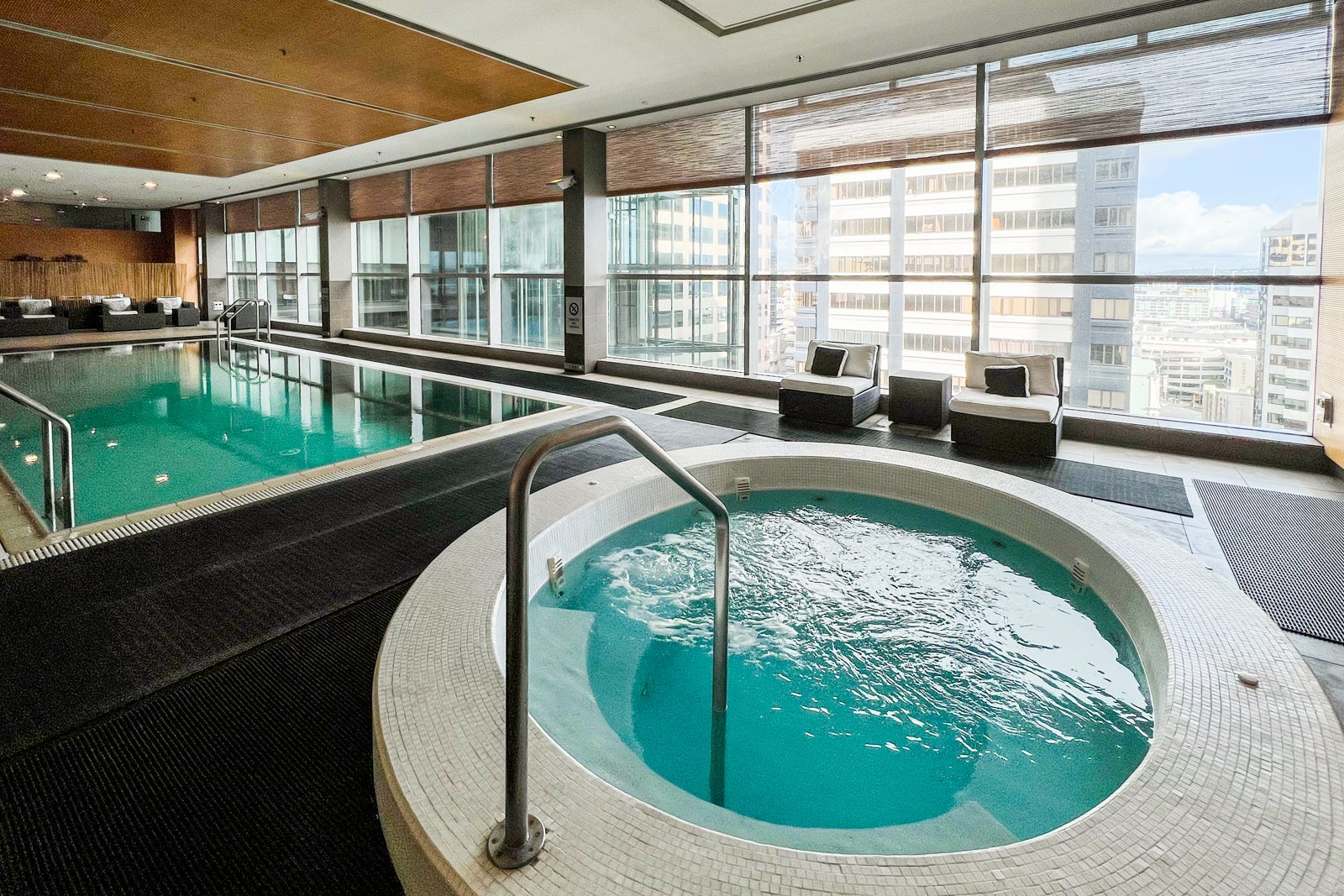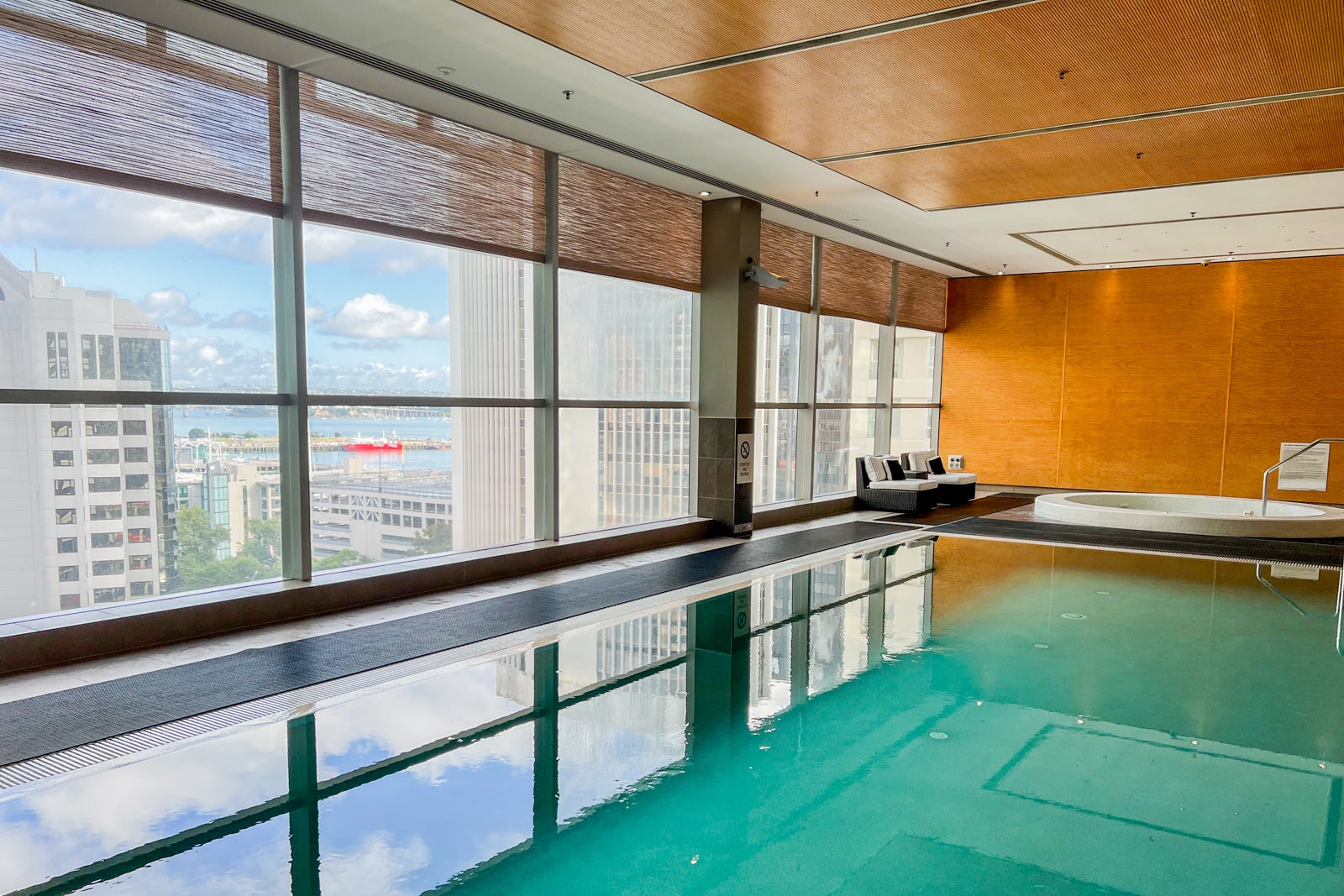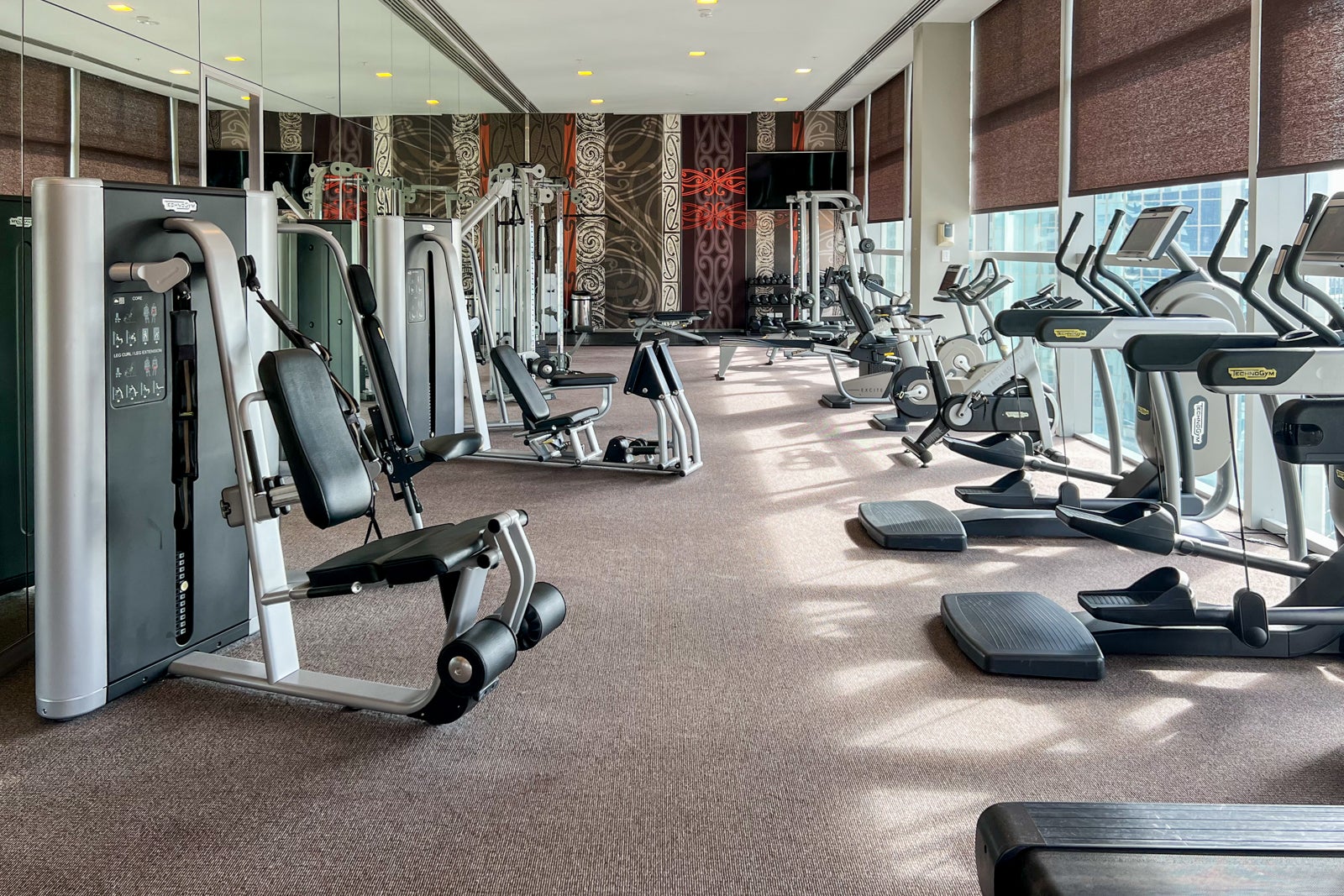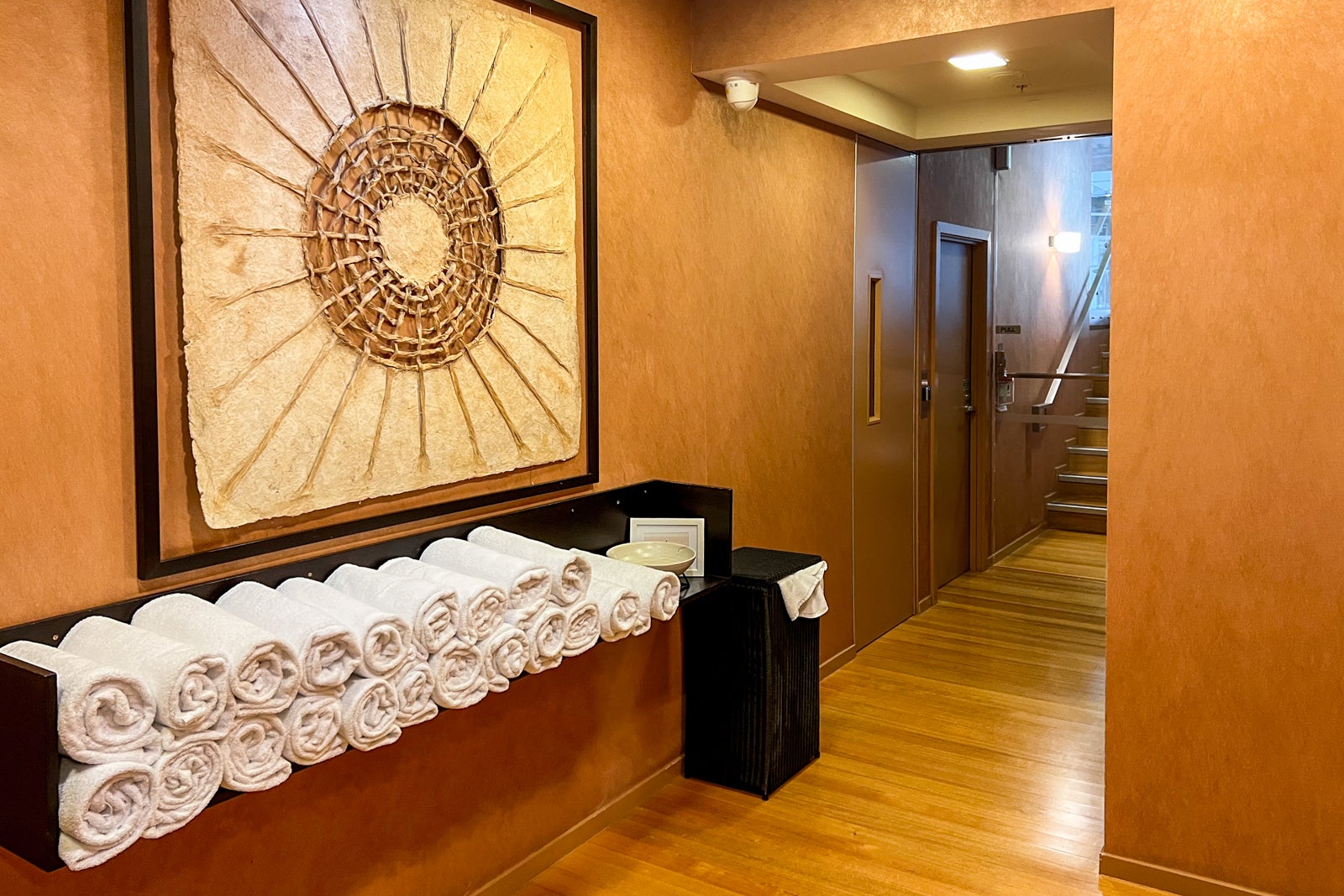 No one was using the facilities during our visit, and the natural light courtesy of the floor-to-ceiling windows made for an inviting space to take a dip or get in a workout.
The rooms are just OK
I've largely led with the positives, but as you may have already gathered from some of the photos, the JW Marriott Auckland is not in its completed form.
It's open, operational and worth considering. However, the rooms (and much of the rest of the hotel) are not fully renovated, and that's obvious from the moment you walk in the front doors.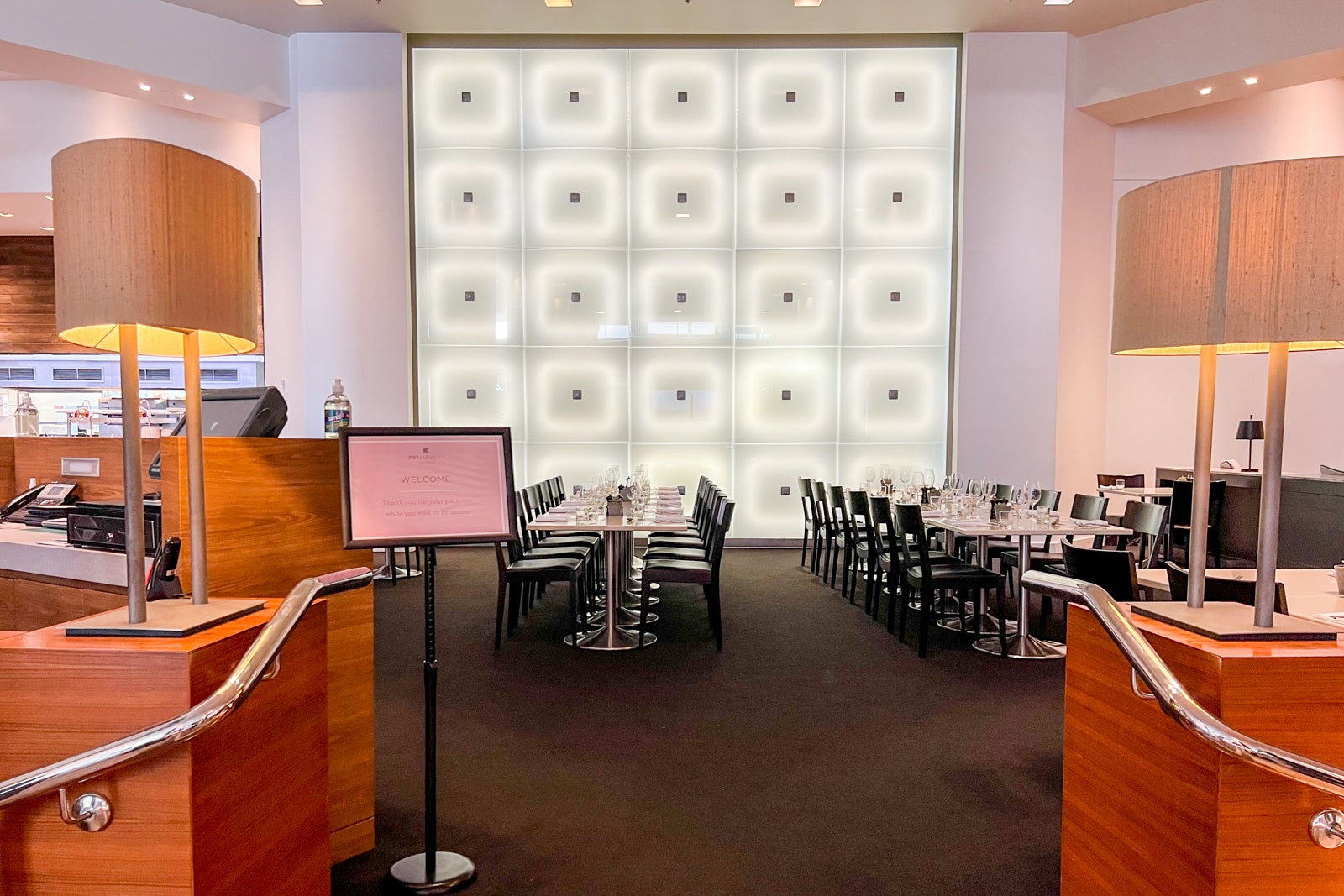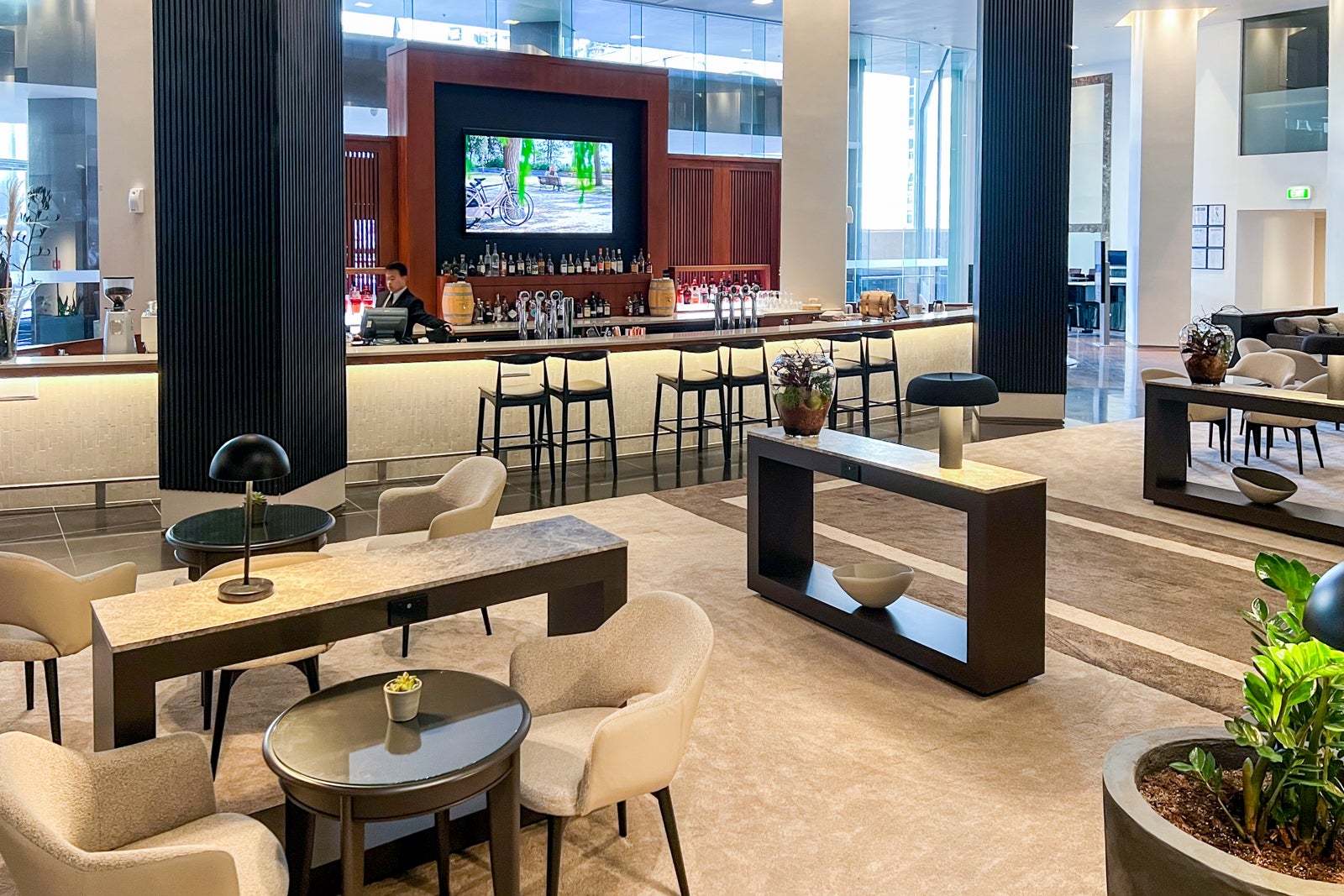 The hotel still looks like it did before it was a JW, based on researching some older photos online. If you are looking for modern design, decor and function, you won't find it here quite yet. The rooms, hallways and other facilities have a feel that is at least a decade old.
It's also worth knowing that before becoming a JW, this hotel was used as a 14-day managed isolation quarantine facility for those entering New Zealand during COVID-19. That likely explains why some parts of the rooms look like they have quite a bit of wear and tear, with folks being confined to a small space for a longer period of time.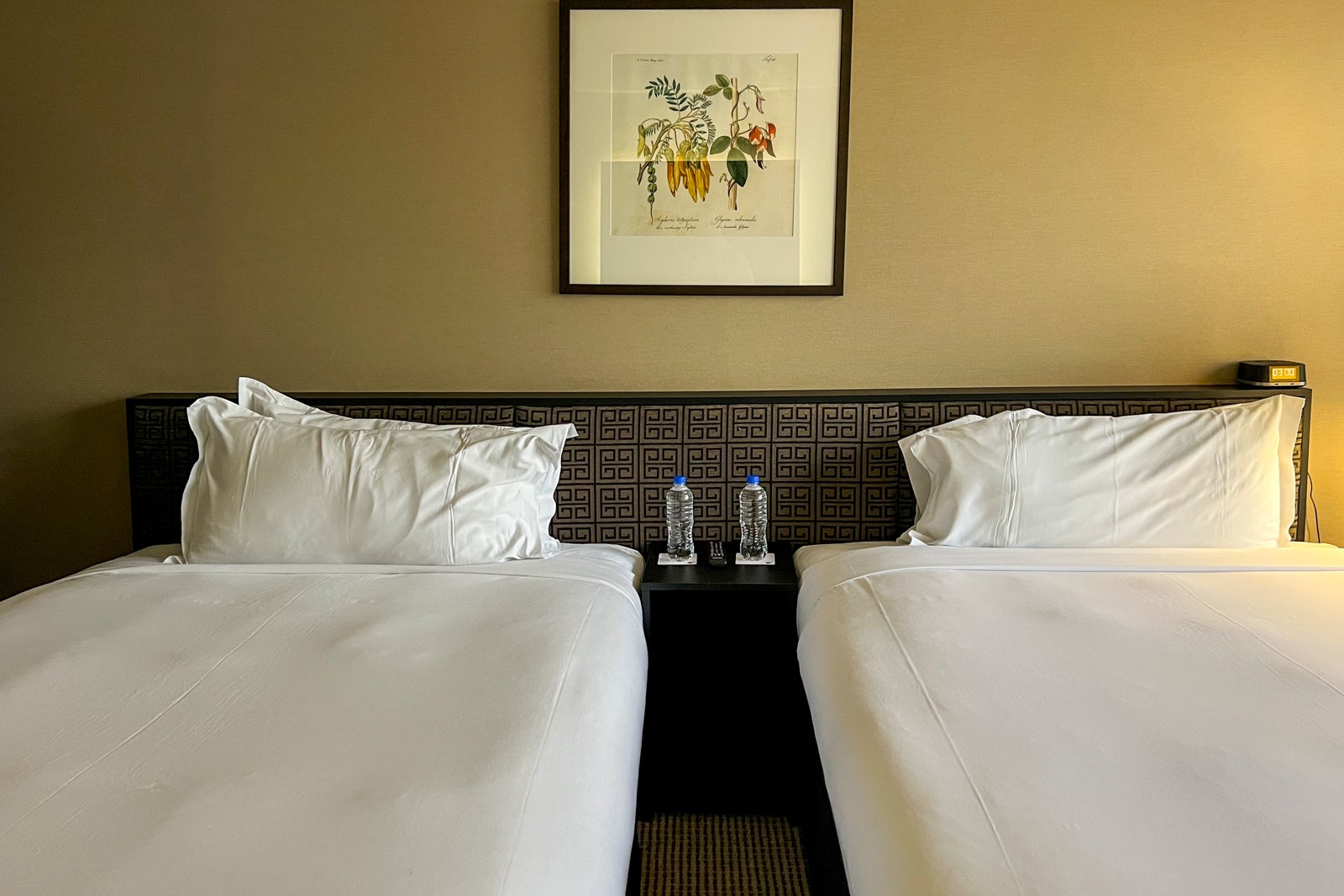 Reasons the JW Marriott Auckland might not be for you
We enjoyed our one night at the JW Marriott Auckland, but it might be the best choice for your trip. Here are a few reasons that might hold you back from booking it:
It's very brown. The carpet, the walls, and even much of the accent decor at the JW Marriott Auckland are very firmly rooted in the tan and brown palettes. It all looks the same when your eyes are closed, but if you are seeking contemporary surroundings while you are awake, this isn't it (yet).
It's not finished. To get the hotel up to the current standards of a JW Marriott, there will be work going in phases for at least the next 18 months or so, so guests should prepare for some construction and noise.
While the hotel itself isn't brand new, it's new to Marriott, so there are still a few learning curves to navigate. A good example was the "free" happy hour, where it was unclear what was actually free or how that would work.
Staffing is a mixed bag. We encountered some helpful and kind staff members, but also some who seemed far less engaged or informative. As one example of mixed service, it sometimes took a while to get help from the bartender even though we were seated at the bar with few other patrons around.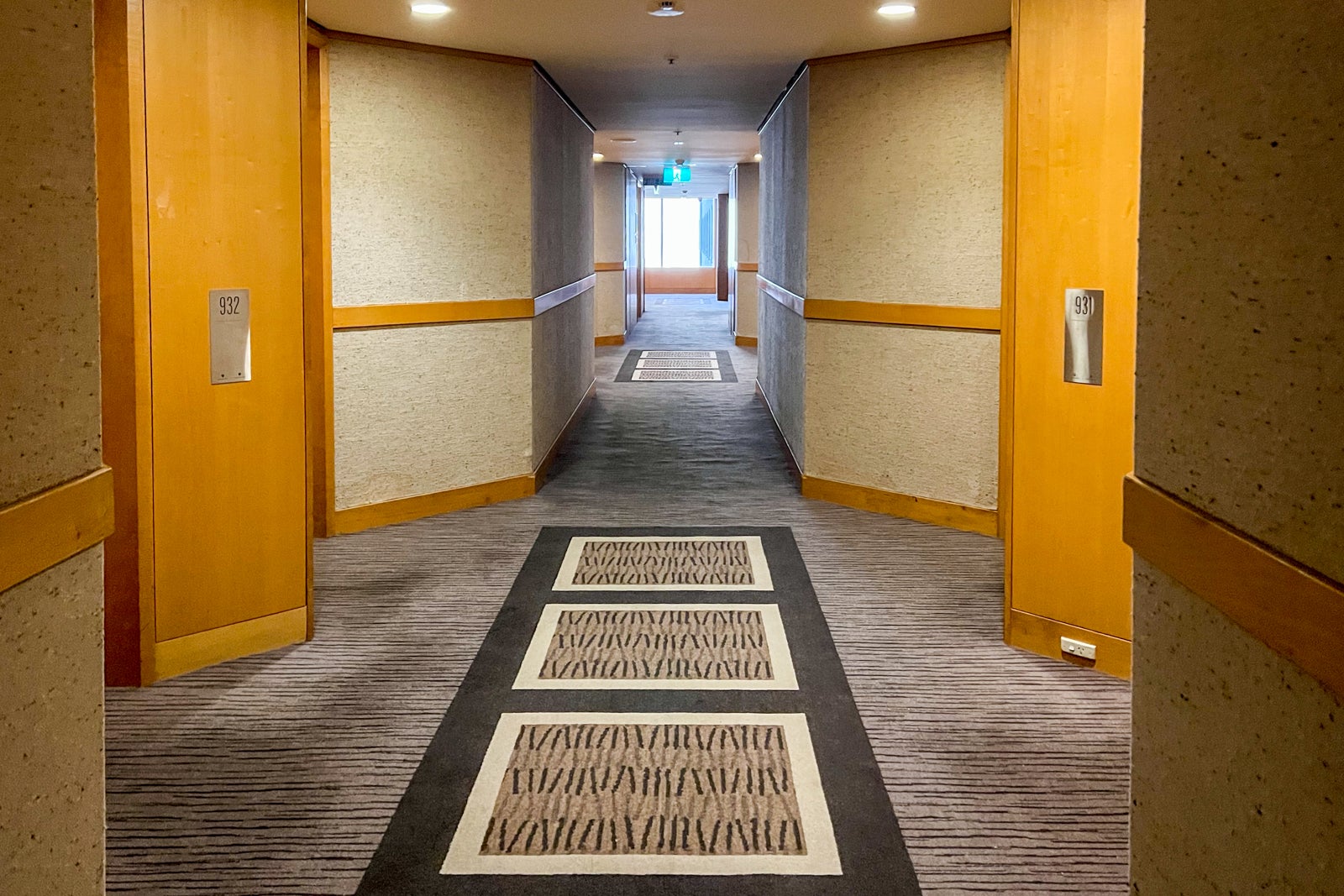 Should you pick the JW Marriott Auckland or Park Hyatt Auckland?
If you are looking for the "nicer" points hotel between the JW Marriott Auckland and the Park Hyatt Auckland, the Park Hyatt wins by a large margin.
However, you'll also typically pay more for what you get at the Park Hyatt. For example, on a randomly selected Saturday a few weeks from now, rooms at the JW Marriott start at $184 per night, while rooms at the Park Hyatt start at $331.
As long as that price differential remains, it can make sense to pick the JW if you want a decent room at a good price in a central location.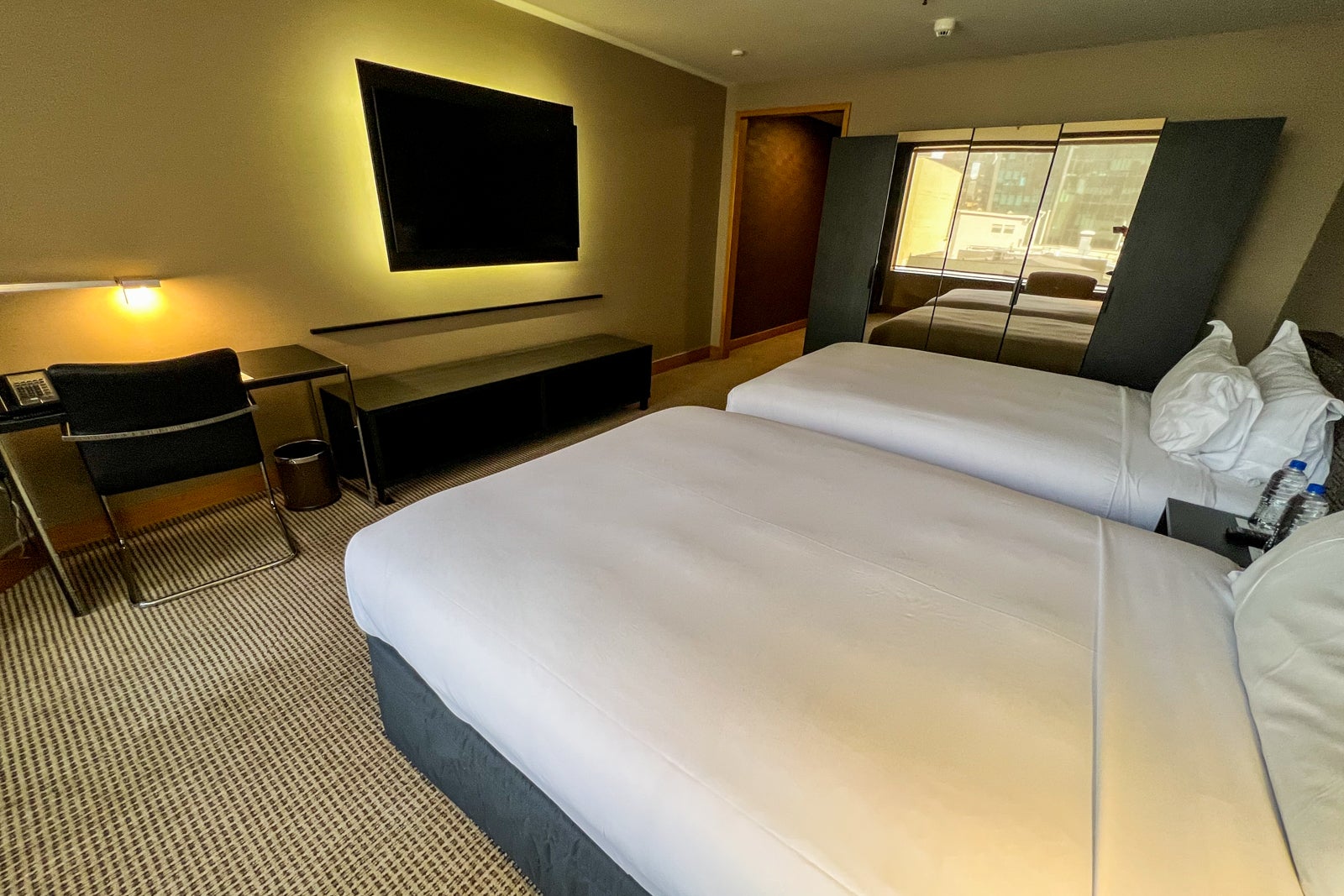 If you want a more luxurious stay — or have Hyatt points rather than Marriott ones — the Park Hyatt would be my pick.
When we stayed there immediately after our night at the JW Marriott, it was a noticeable step up in the facilities, food and service. Since the hotel was purpose-built and incorporates an incredible amount of artwork from New Zealand artists and craftspeople, not to mention some of the city's hottest restaurants, that's to be expected.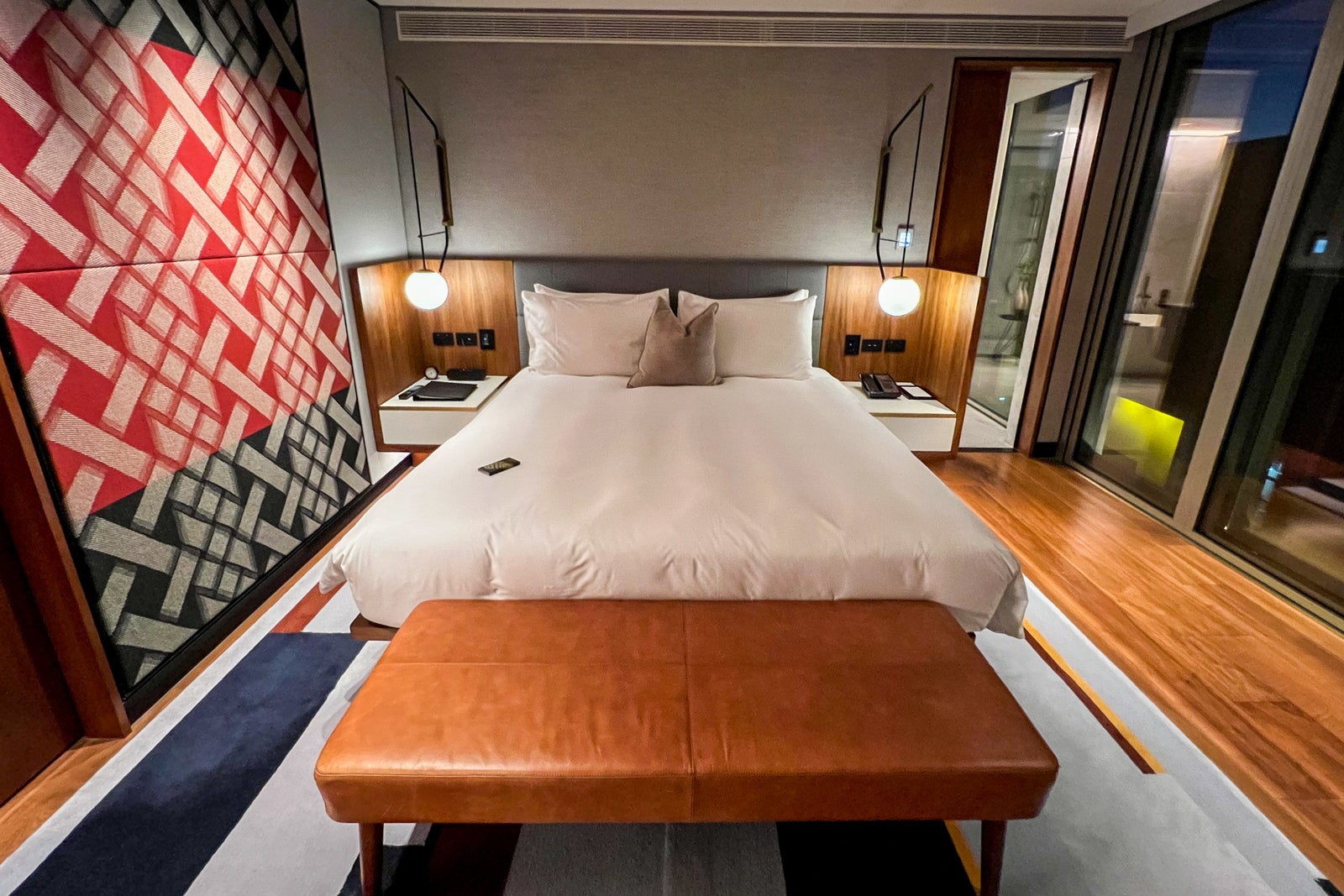 Once the JW Marriott's renovation is complete, perhaps its rooms and amenities will be within striking distance of the Park Hyatt.
Checking out
At least for now, it's safe to say that the JW Marriott Auckland — while technically one of the newest hotels in town — isn't yet the nicest.
While I'd prefer the nearby Park Hyatt if all things were equal, I don't regret saving some money on our first night in Auckland at the JW Marriott. It's a hotel with some potential and could be an even more compelling option once it has been fully transformed into a modern-day JW Marriott.
Related reading:
For rates and fees of the Marriott Bonvoy Brilliant Amex, click here.