It has become a big tradition at the U.S. Open in Queens, New York: Chase has been operating an exclusive lounge at the Flushing Meadows venue for 12 years now. For the second year in a row, Chase also brought back an outdoor terrace where you can watch tennis with a bird's-eye view of the courts and sip a cocktail in style.
There's also a cool Chase ATM dispensing swag, a photo-op for tennis fans of all shapes and sizes, and a station where you can borrow a phone charger. Overall, there are plenty of activities to enjoy … even if you can't get into the main lounge.
Chase invited TPG back to the U.S. Open again this year to check out all the venues.
Here's what it's like to visit the various Chase experiences.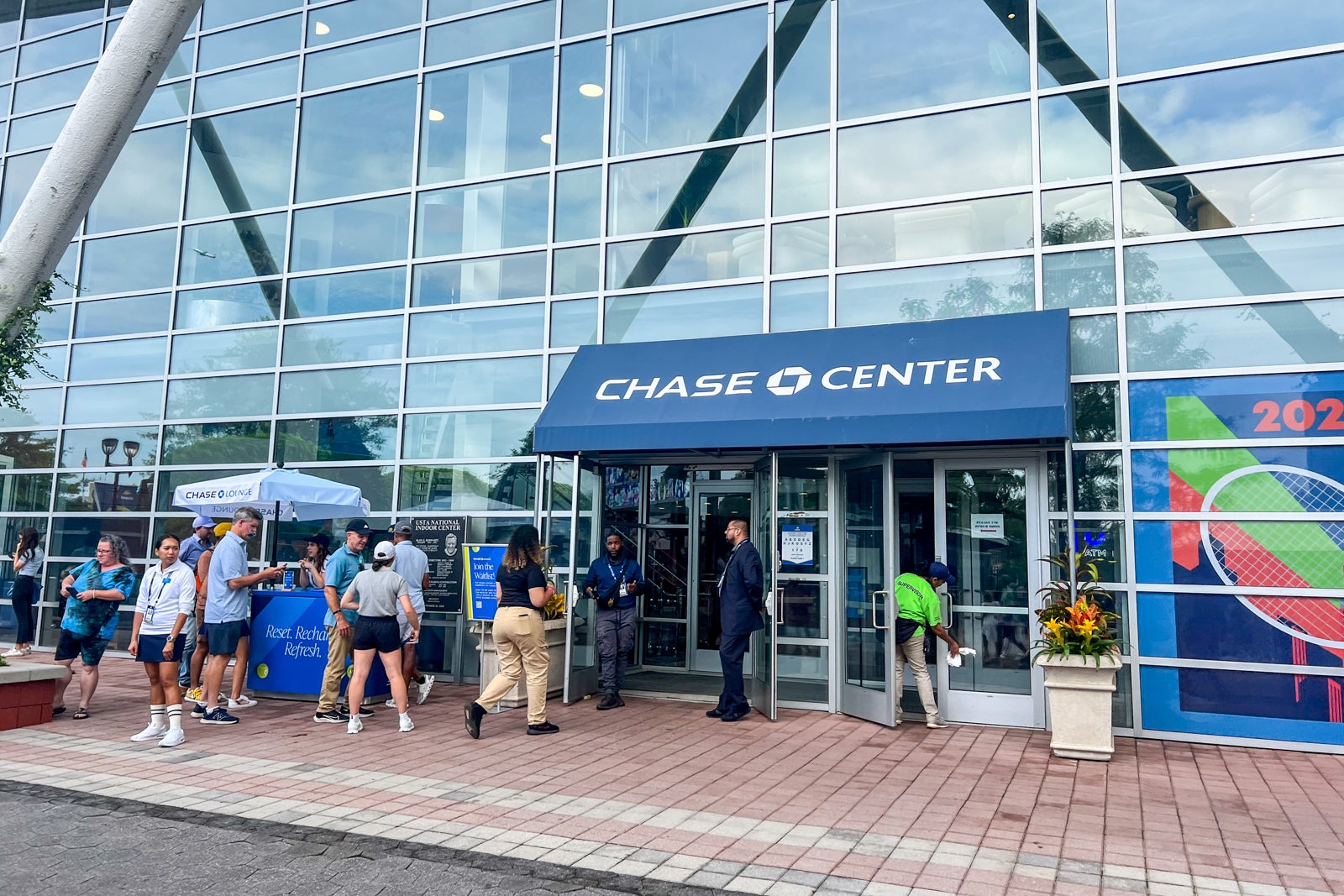 Chase Lounge at the US Open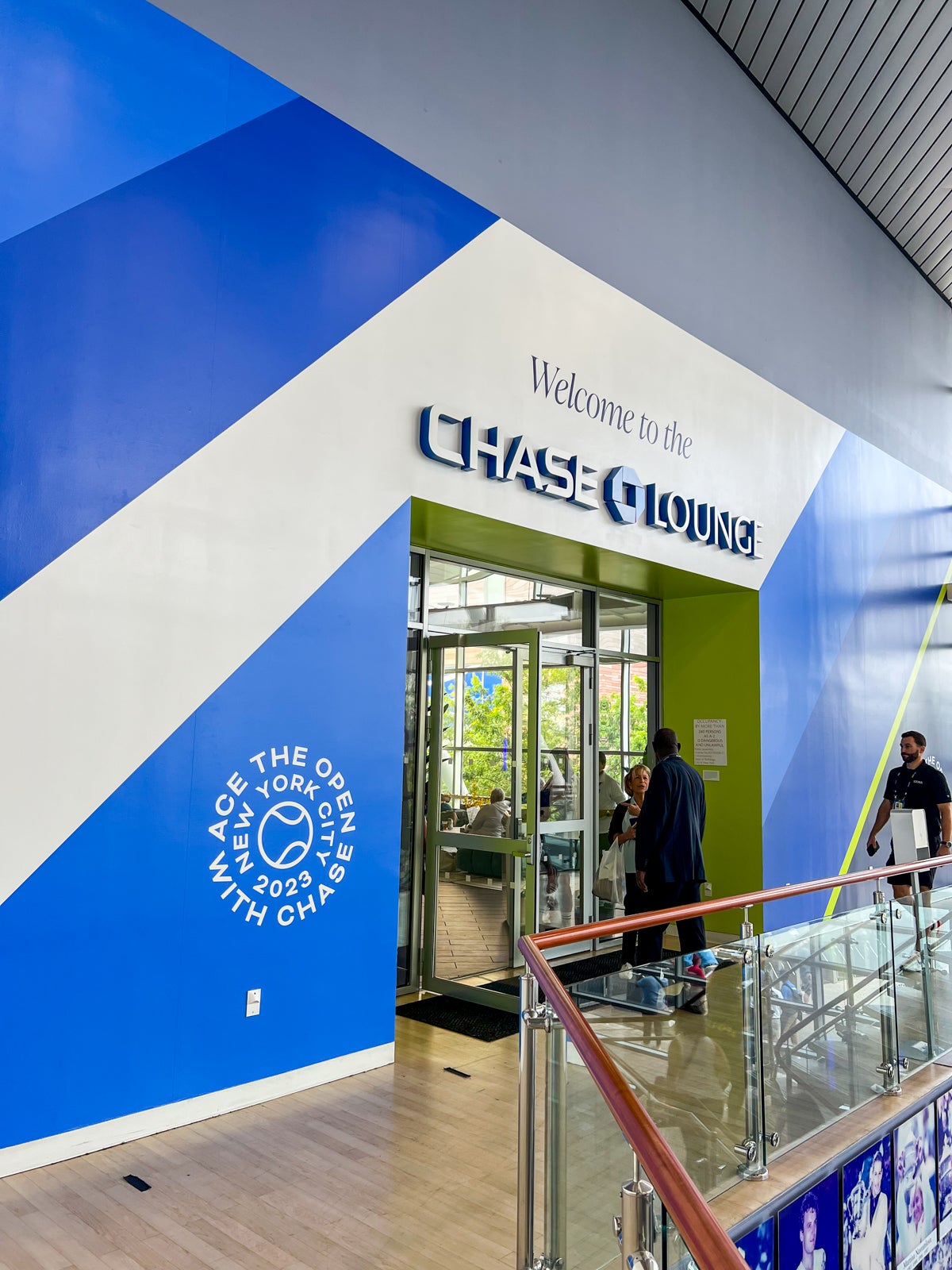 One of the hottest tickets at the Open is the Chase Lounge. It's open from 10:30 a.m. to 4 p.m. for day sessions and 6 p.m. to 8:30 p.m. for evening sessions. It will remain open during the US Open through Sept 6, though there won't be both day and evening sessions after Sept. 4.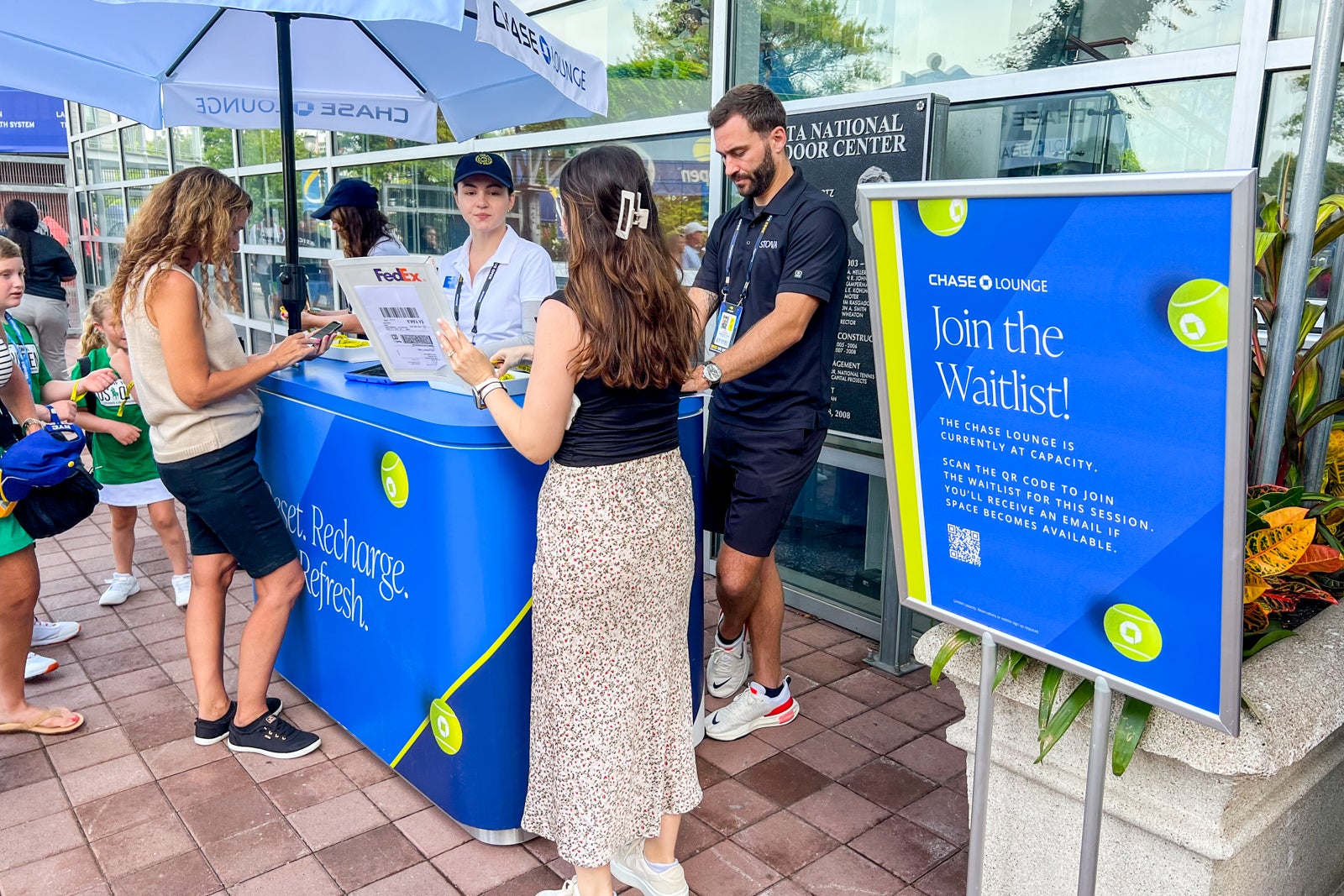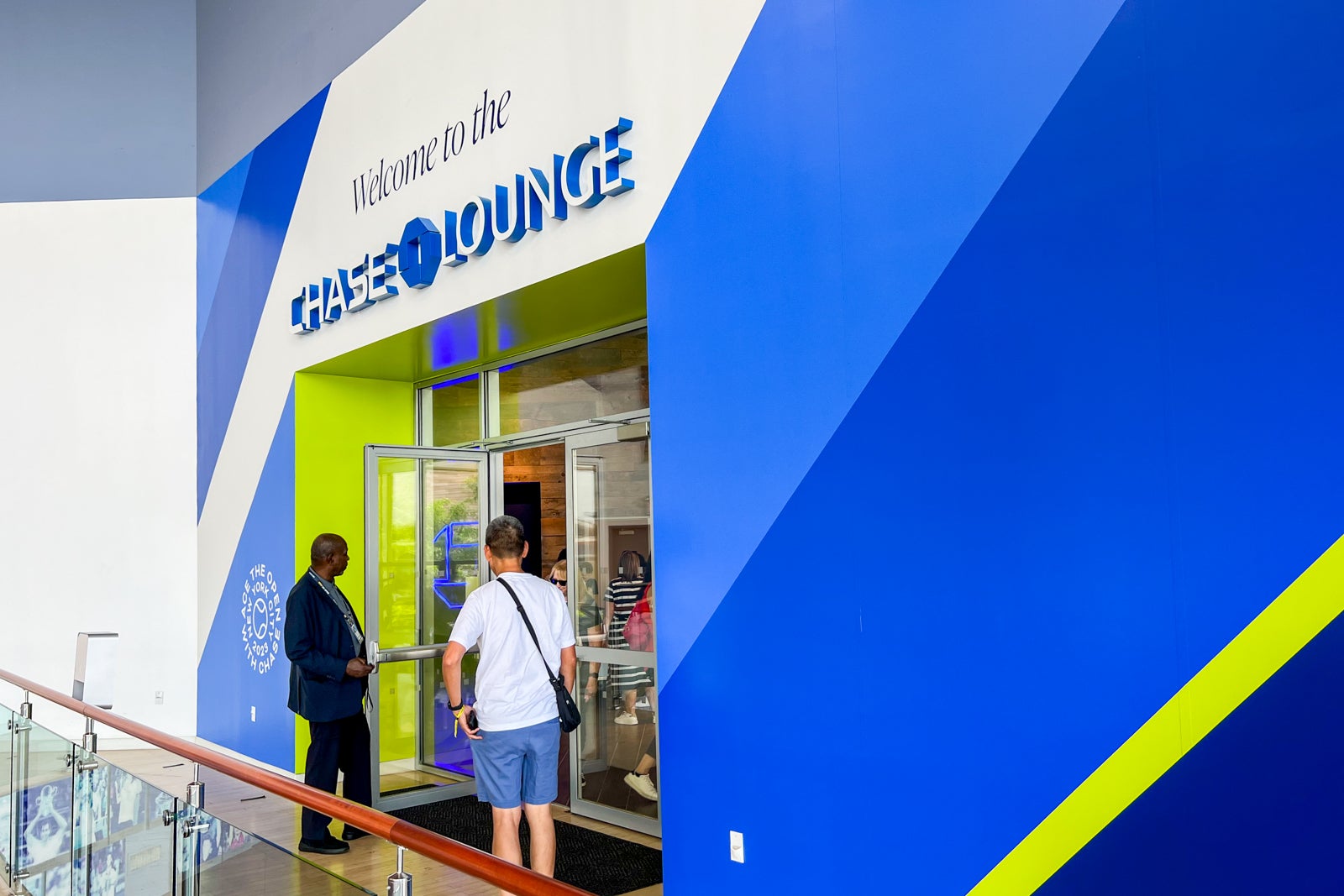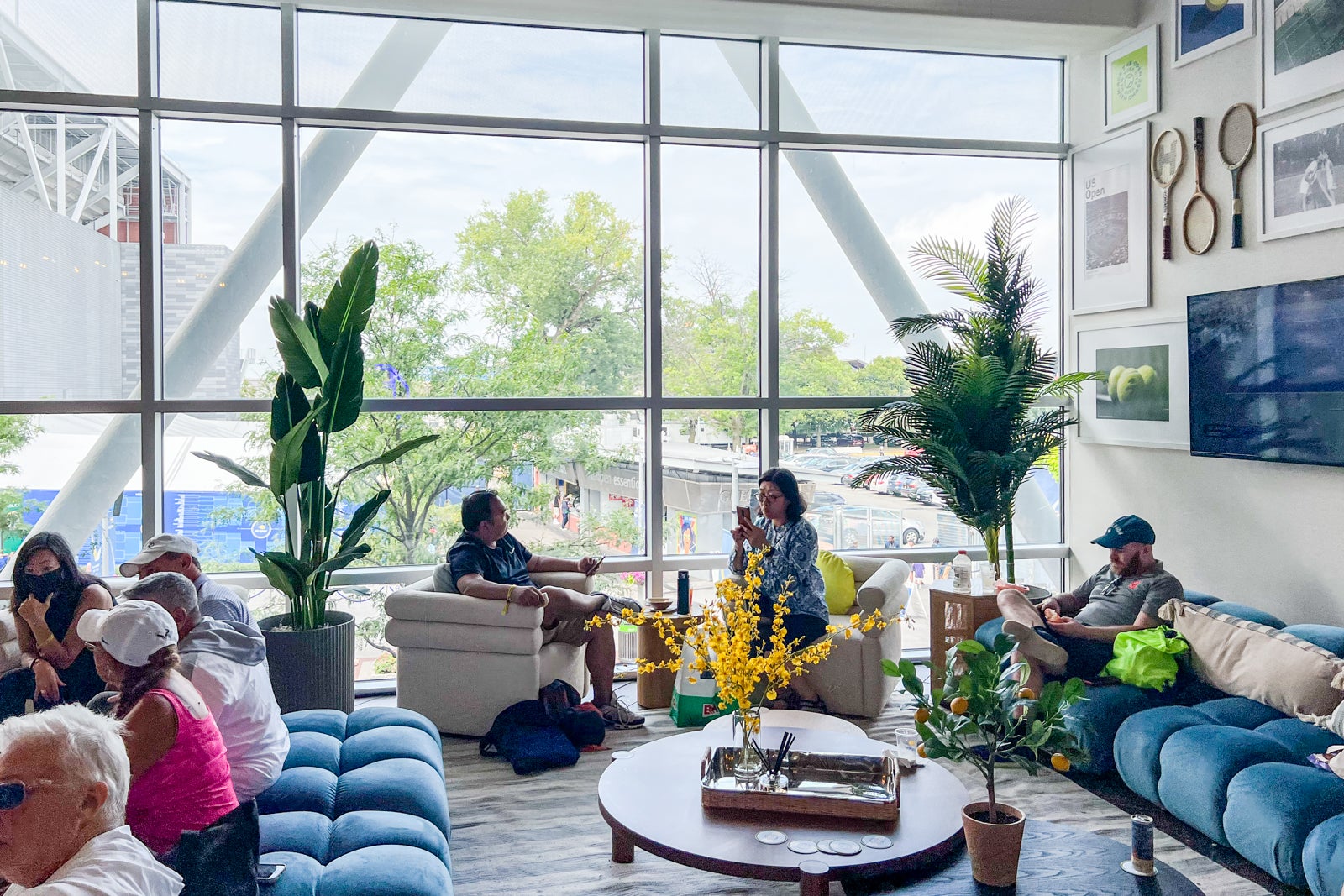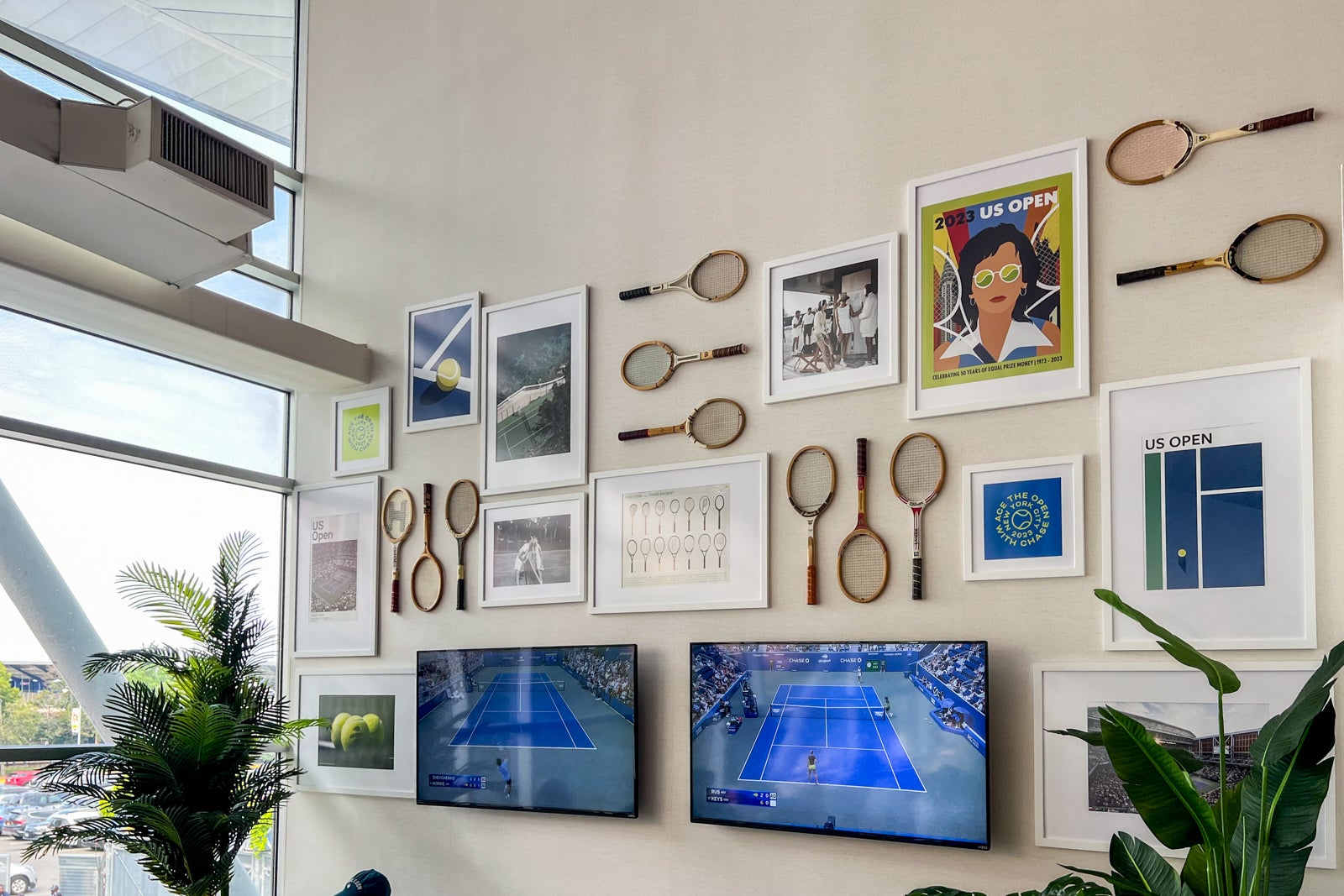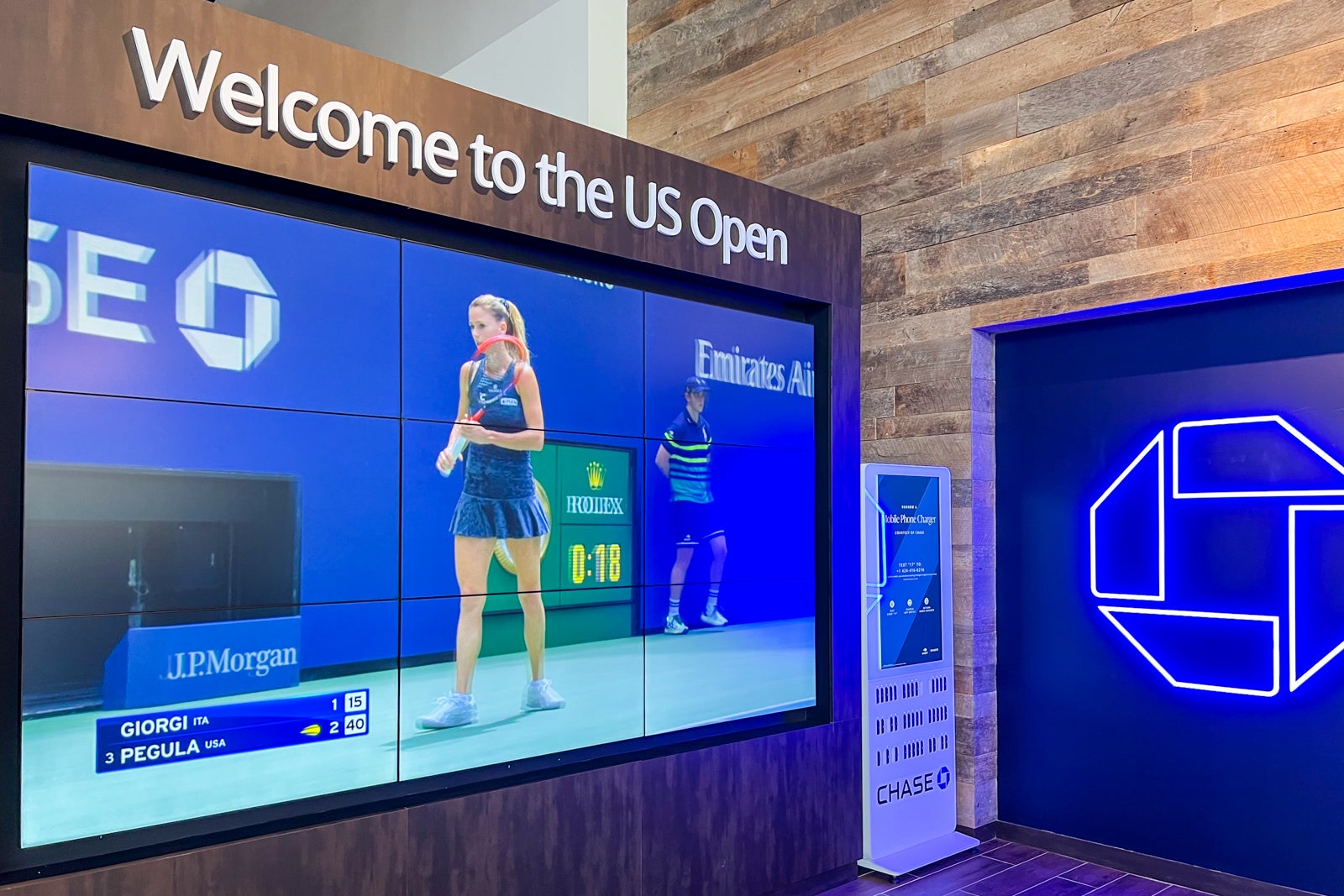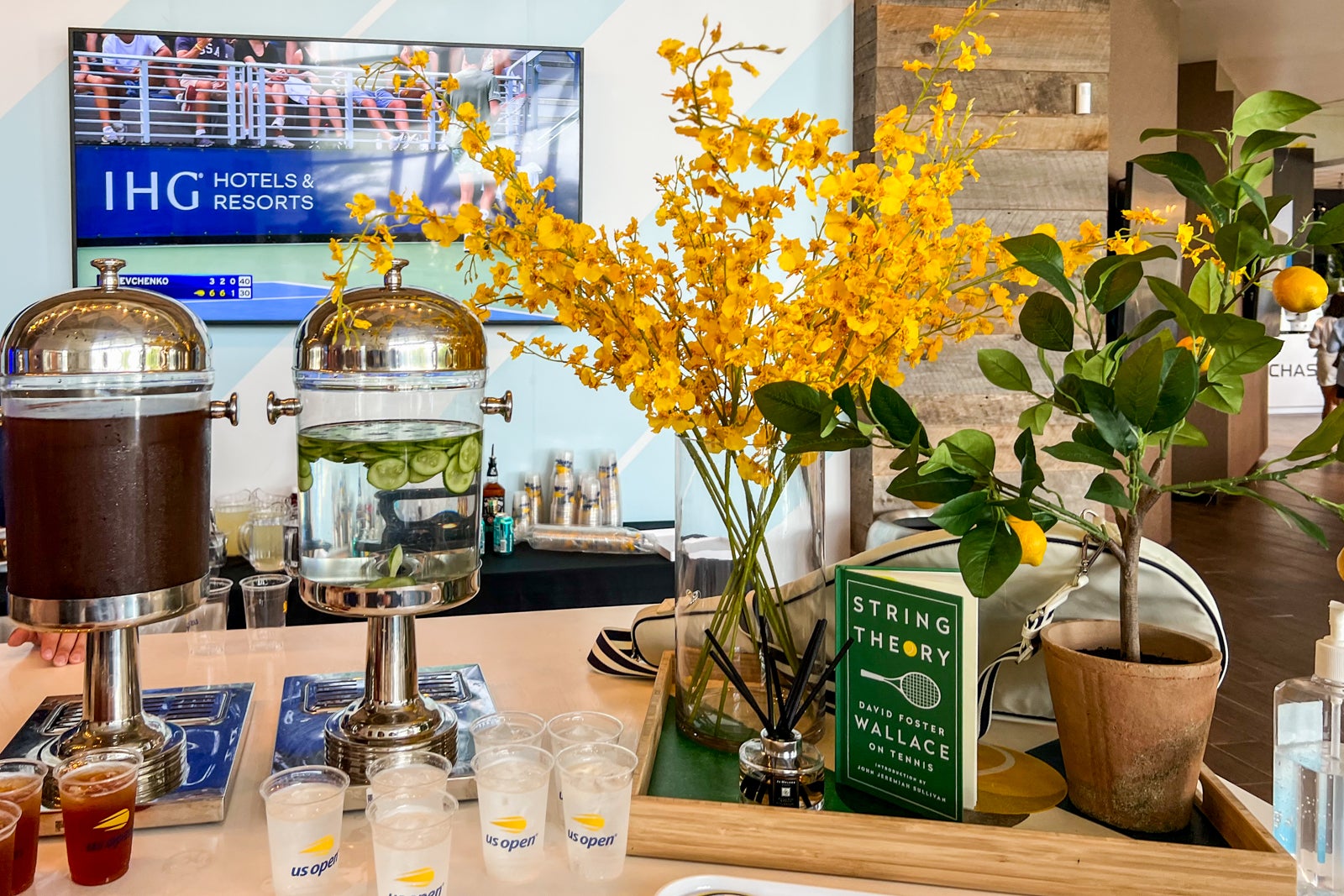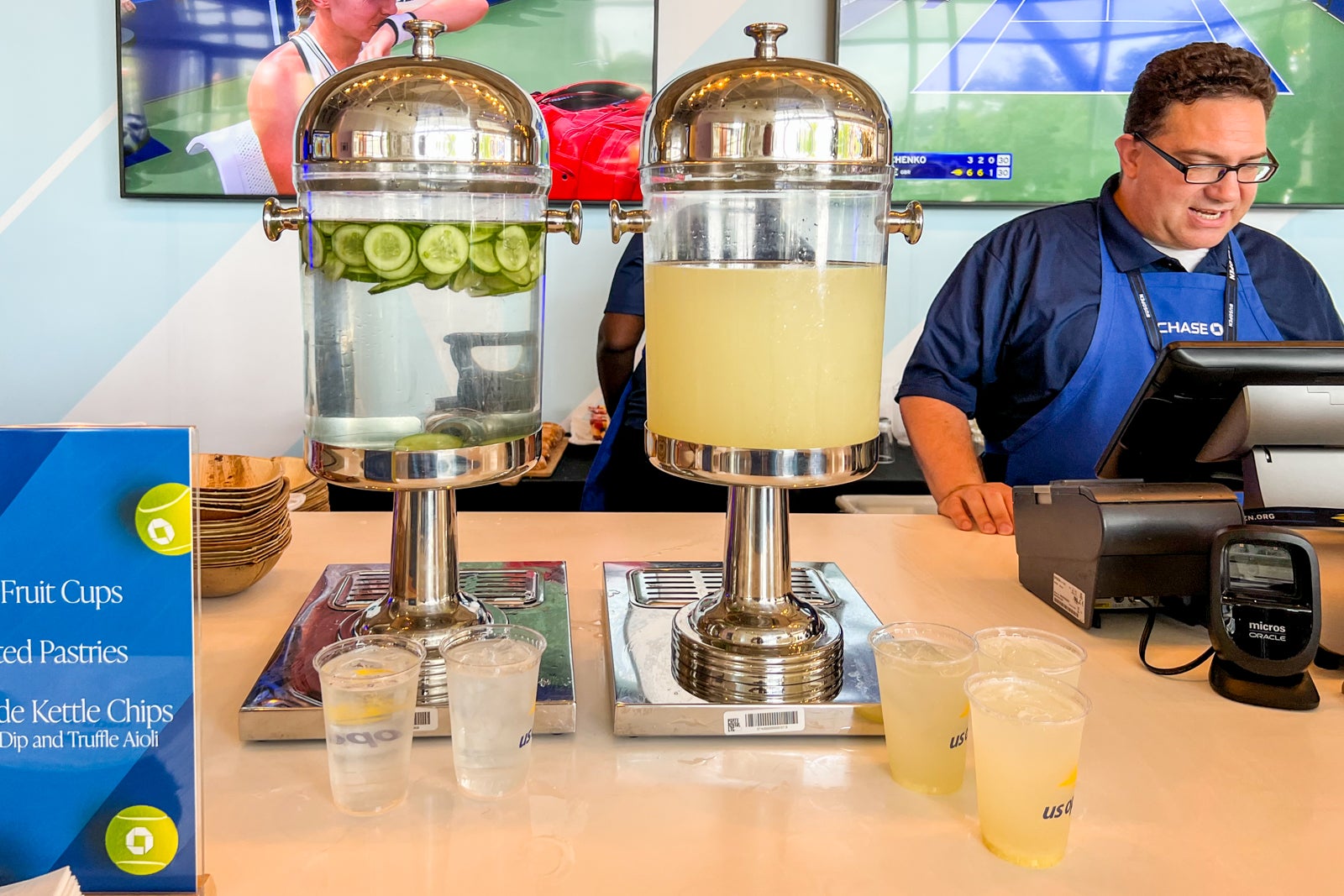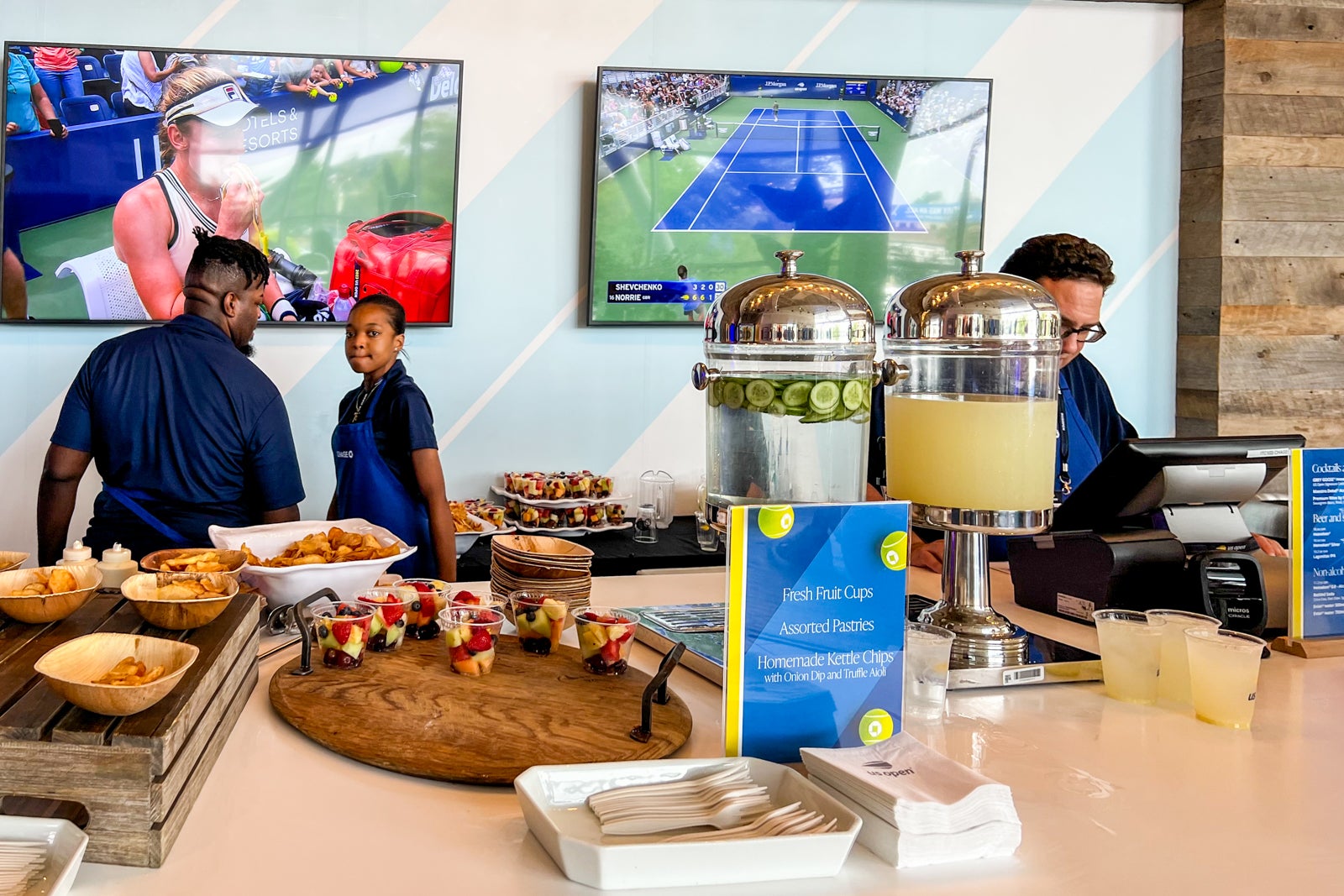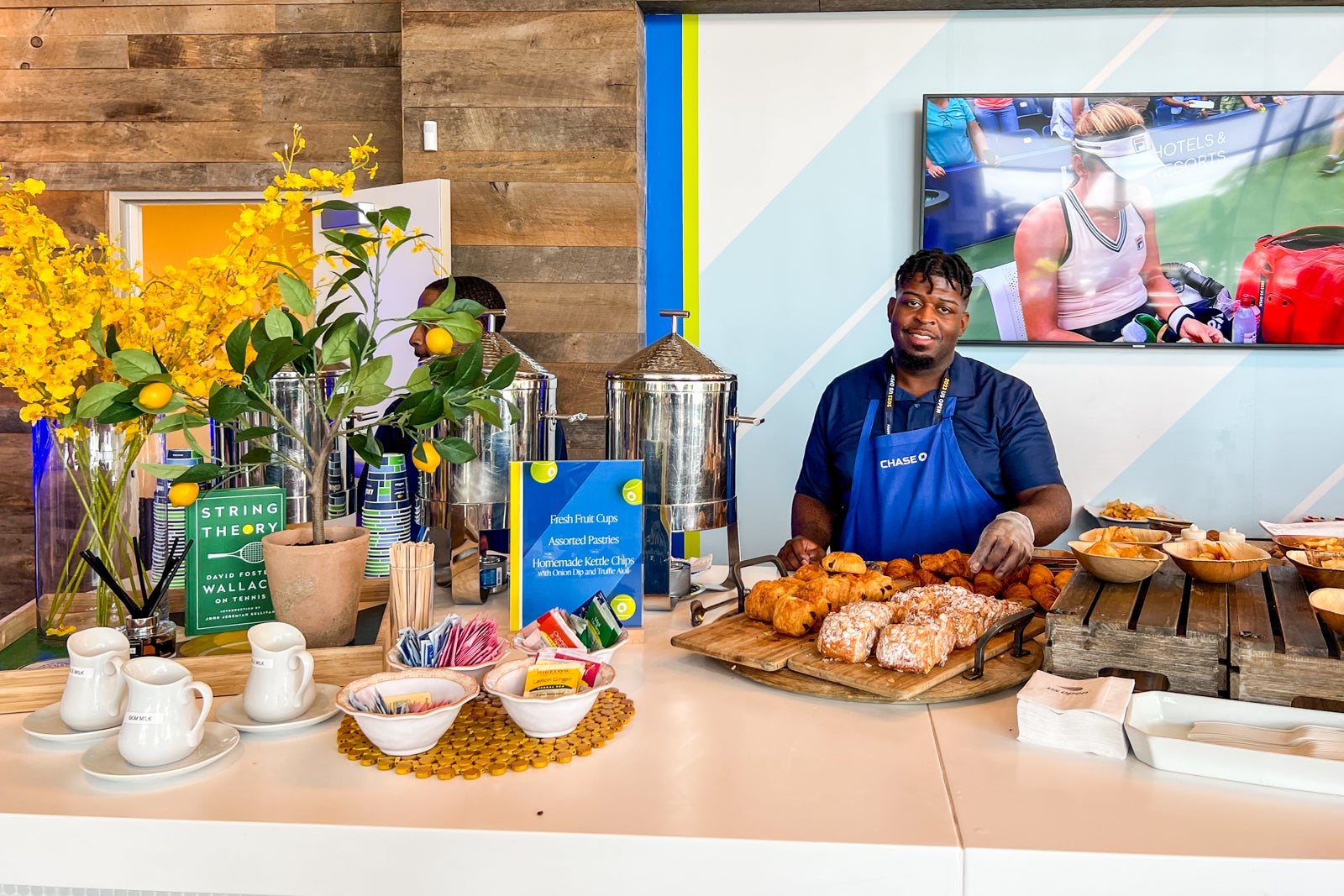 Among the amenities (if you can get a coveted spot) are air conditioning, snacks, a full bar, free Chase baseball hats (with optional custom embroidery), a complimentary happy hour and live ESPN broadcast moments. There was fresh fruit and coffee (both cold and hot by Lavazza) when I was there.
There are also complimentary light bites, soft drinks and a good selection of alcoholic beverages — though those are not free. Beers and wines started at $14, and mixed drinks were around $17. You won't be able to get a full meal here, but it will give you a little fuel on the go.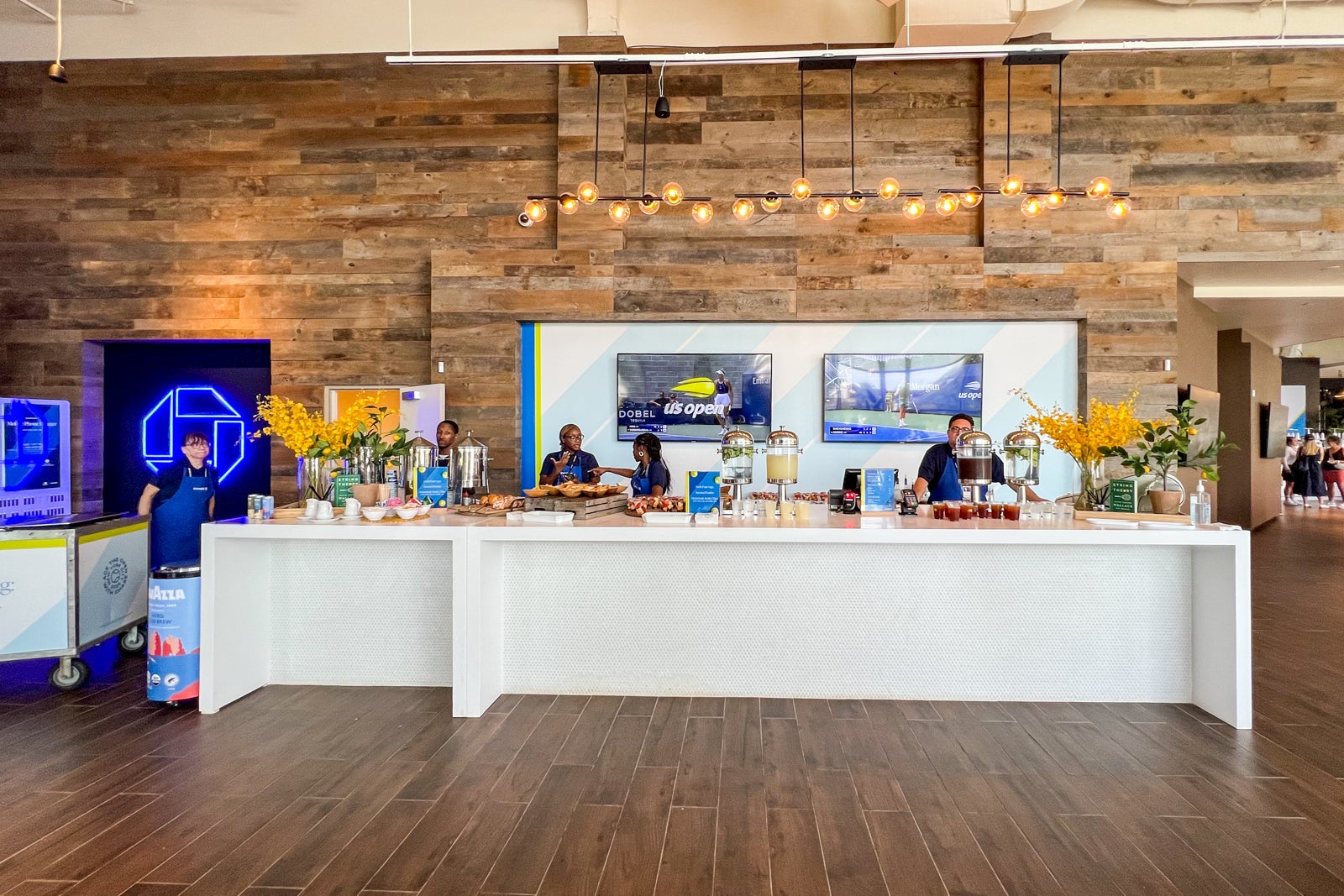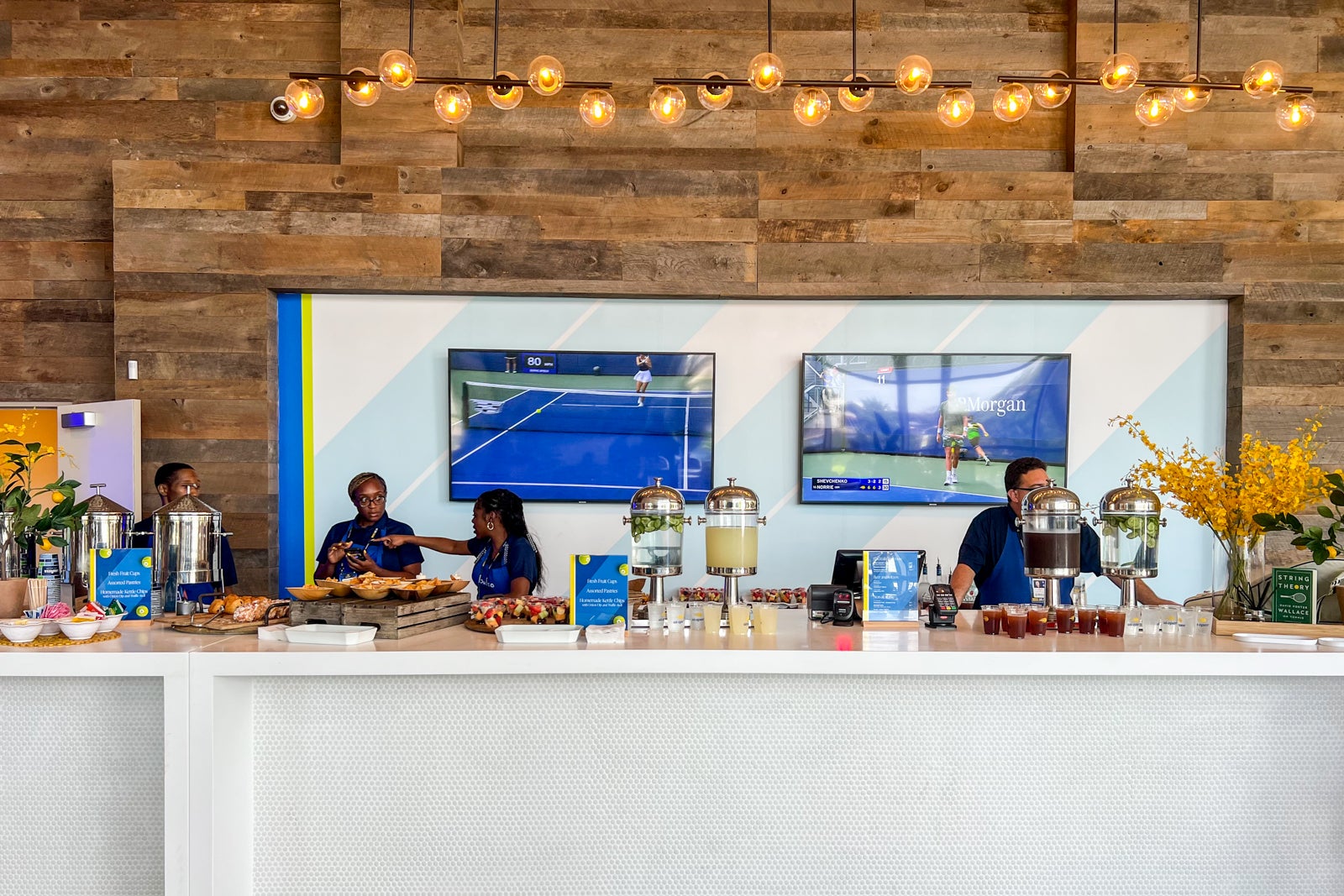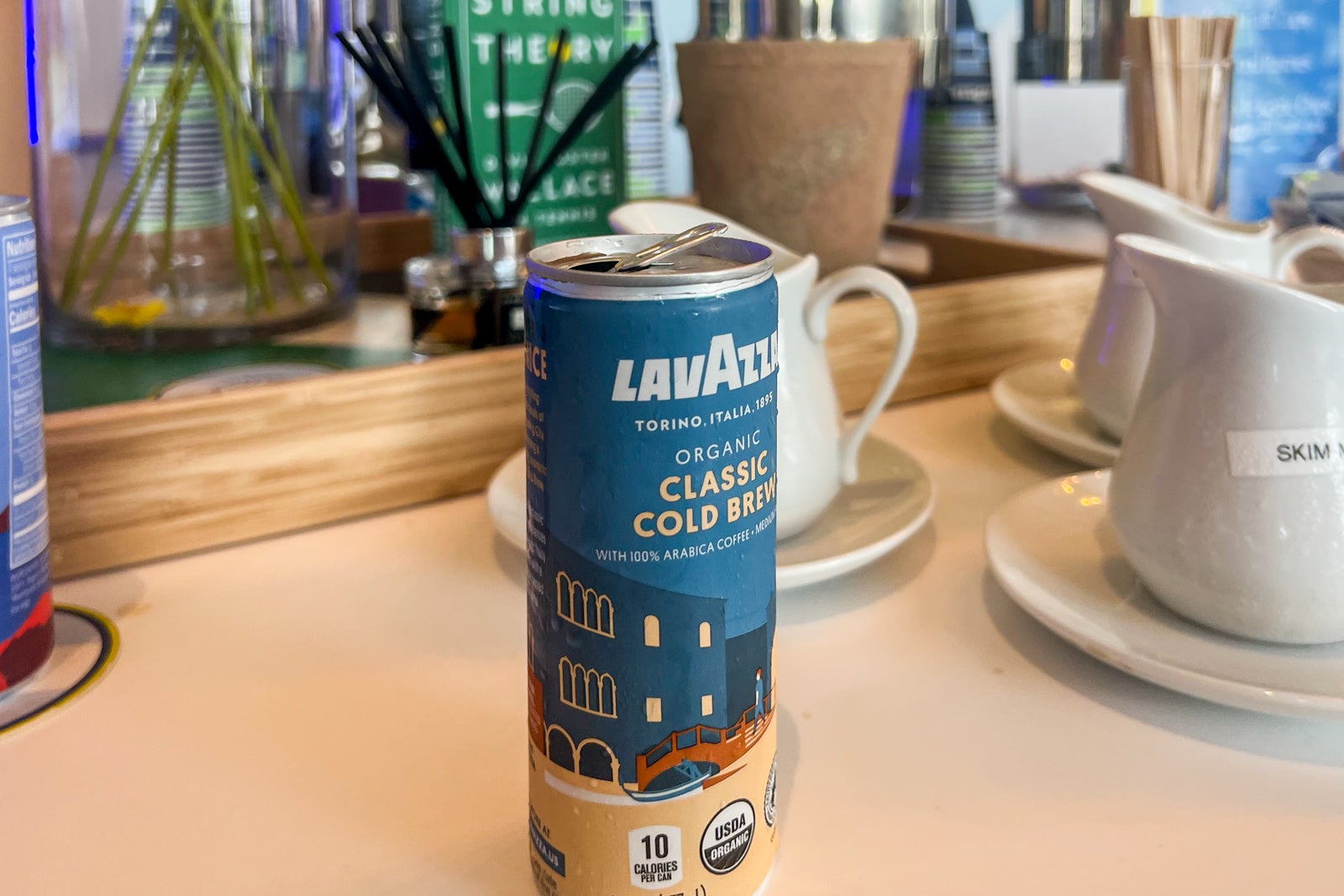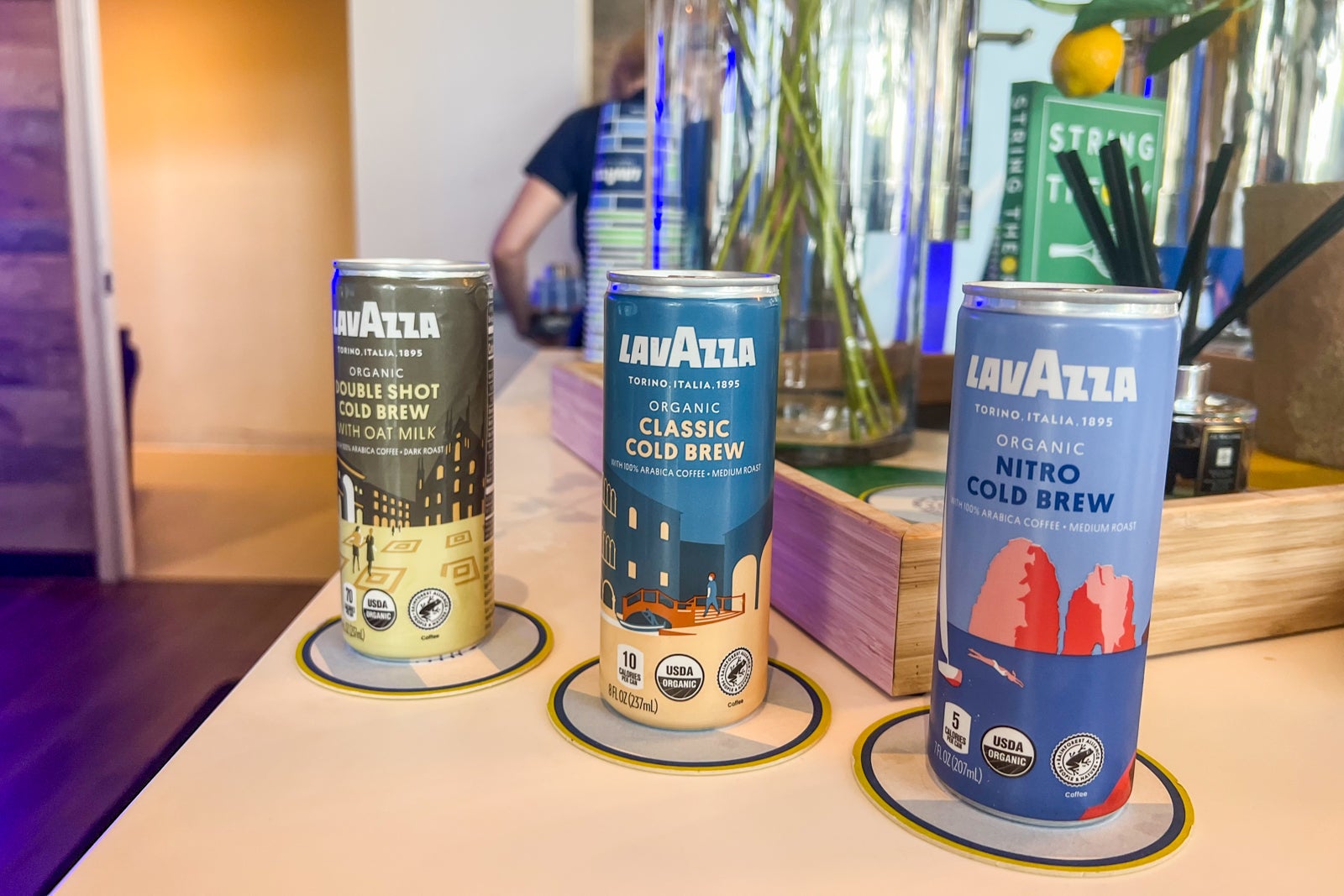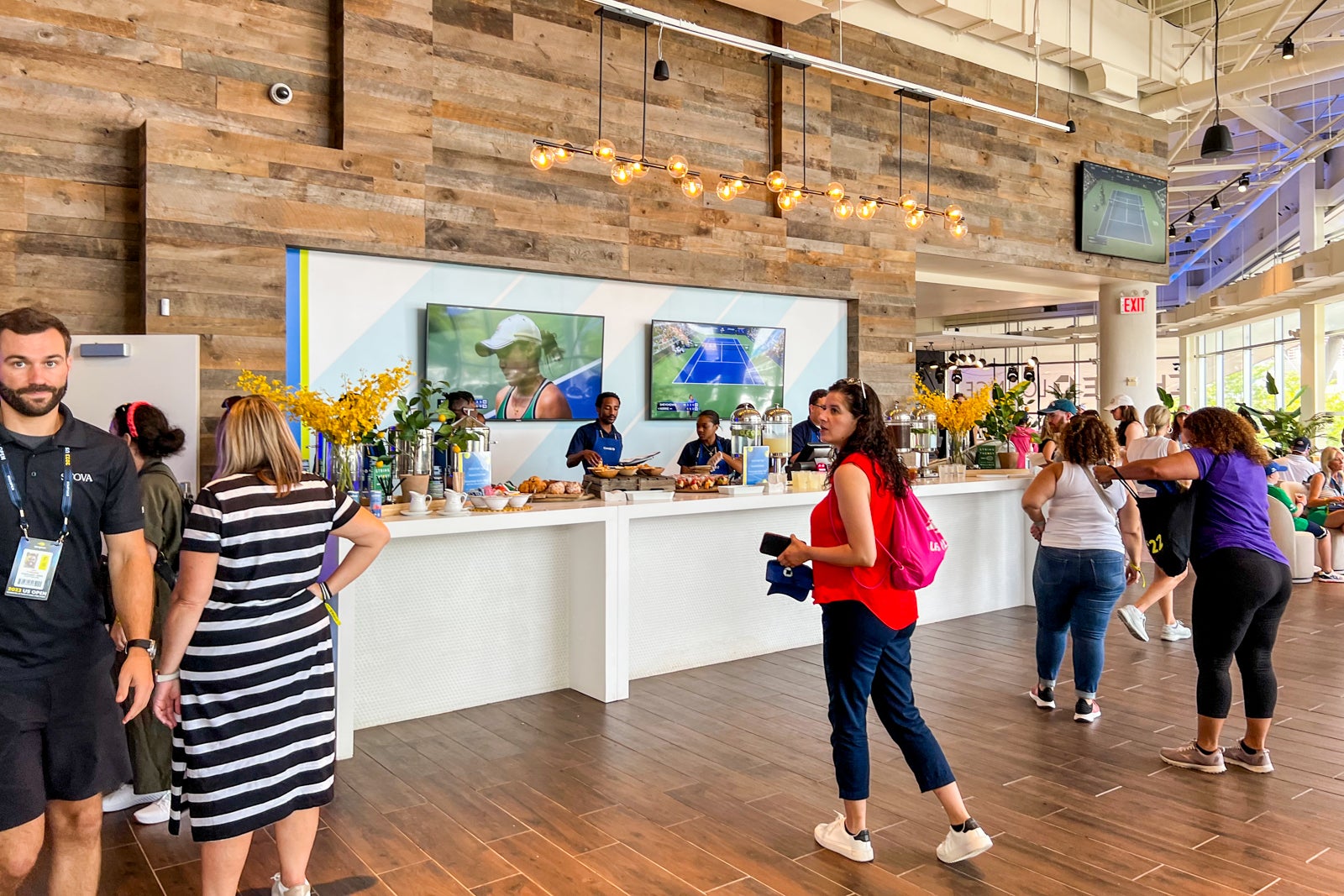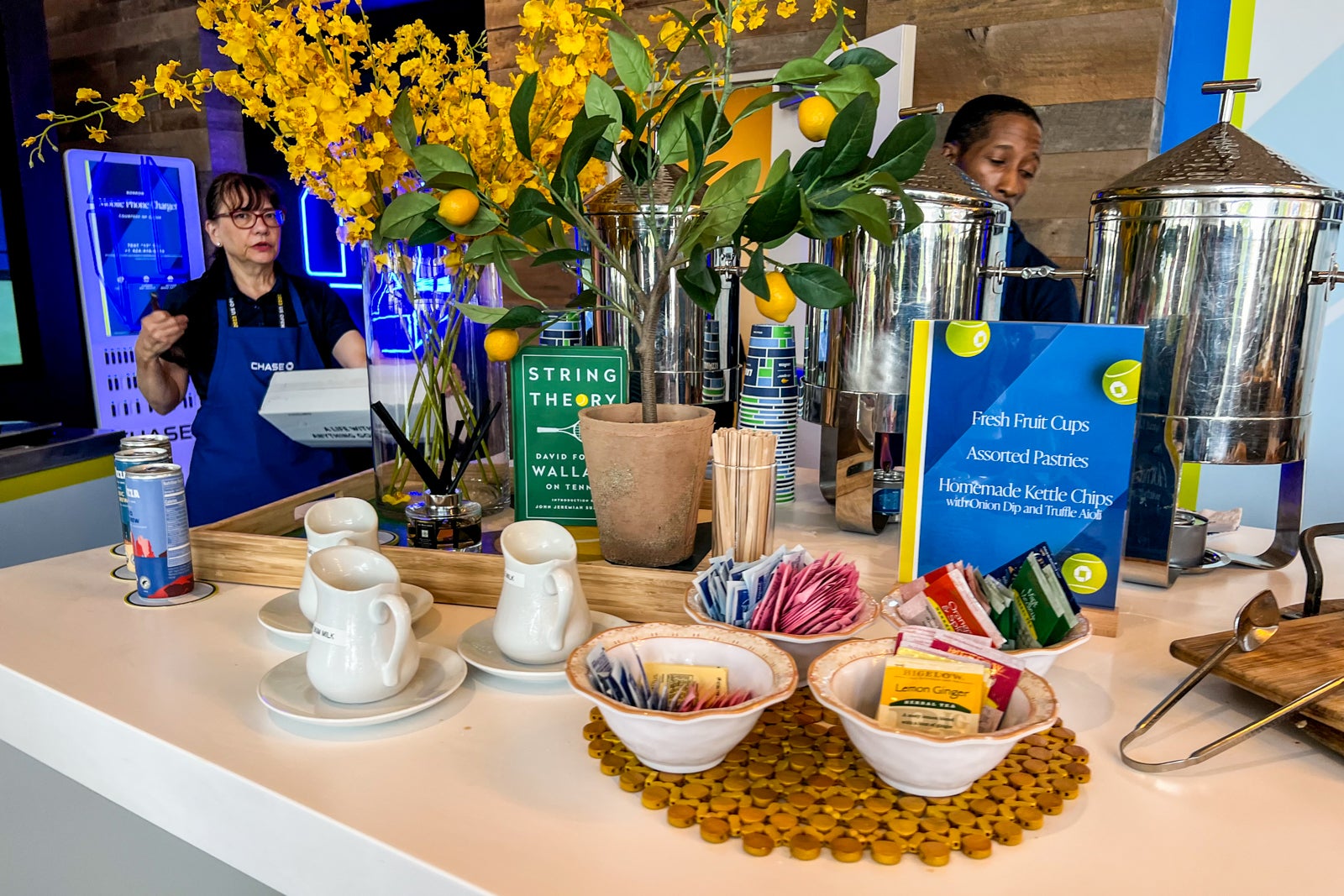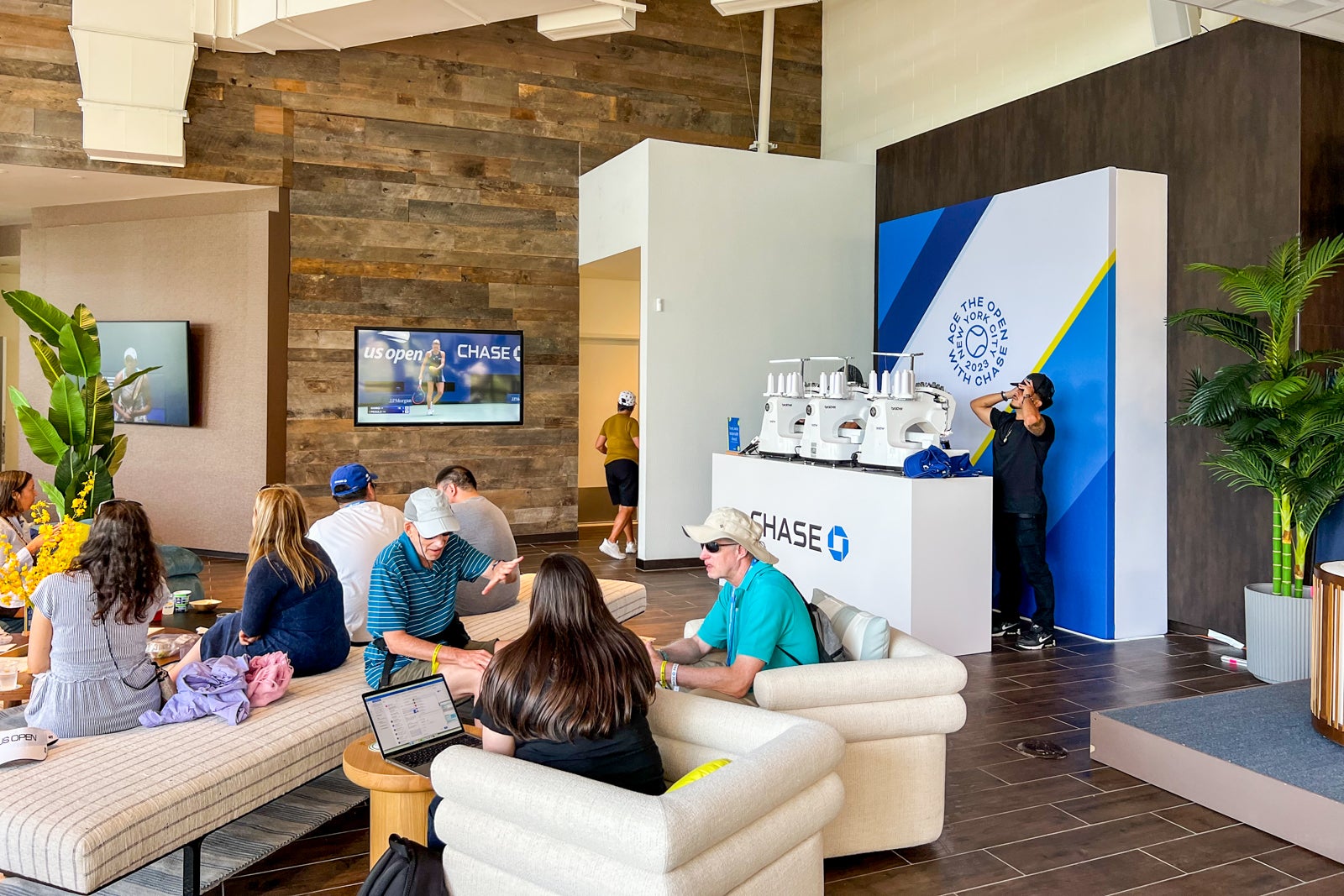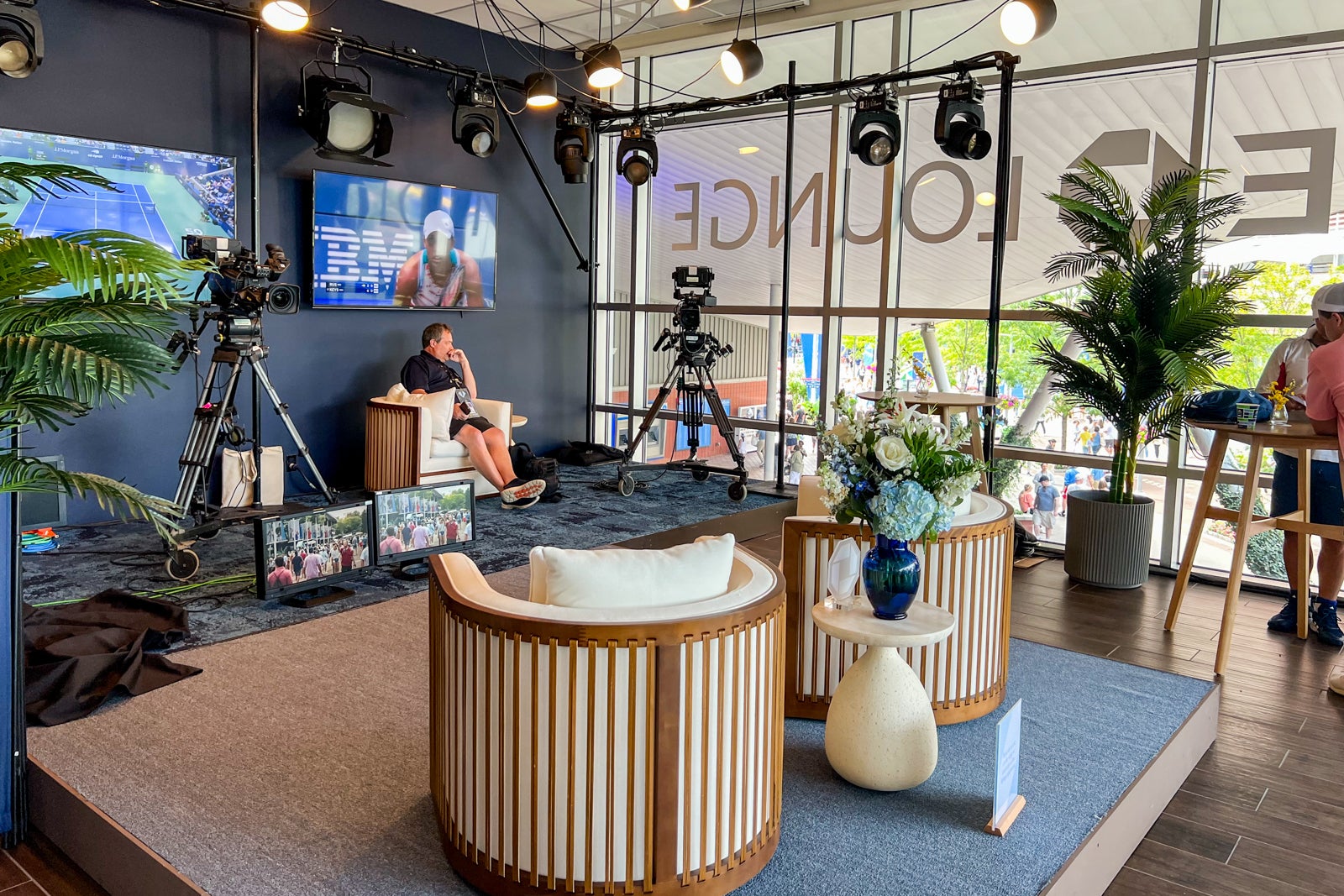 Don't forget to stop by the Ice Cream Bar to the left of the bar, where you can pick up a free ice cream sandwich from New York City brand Van Leeuwen (there's even a vegan option).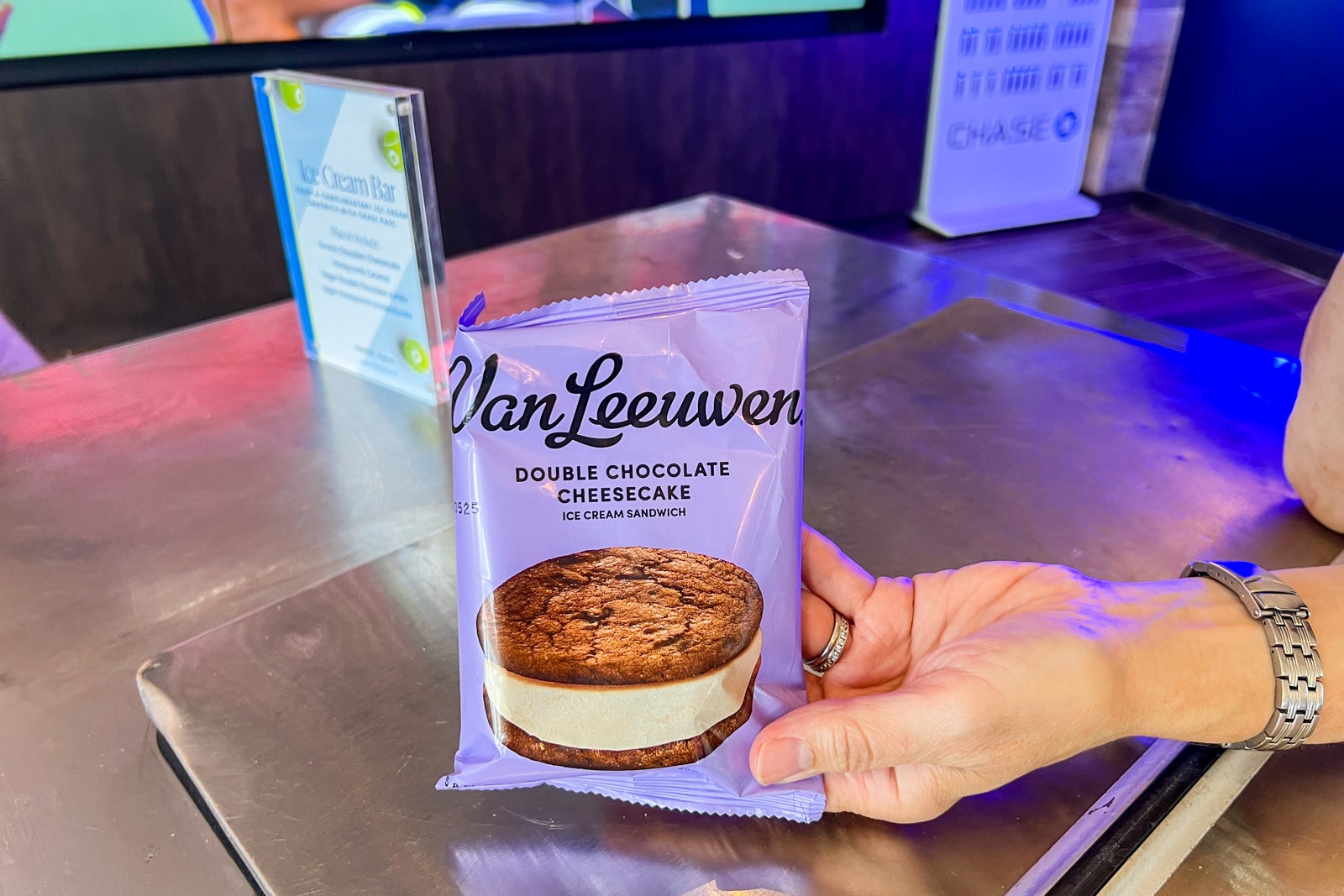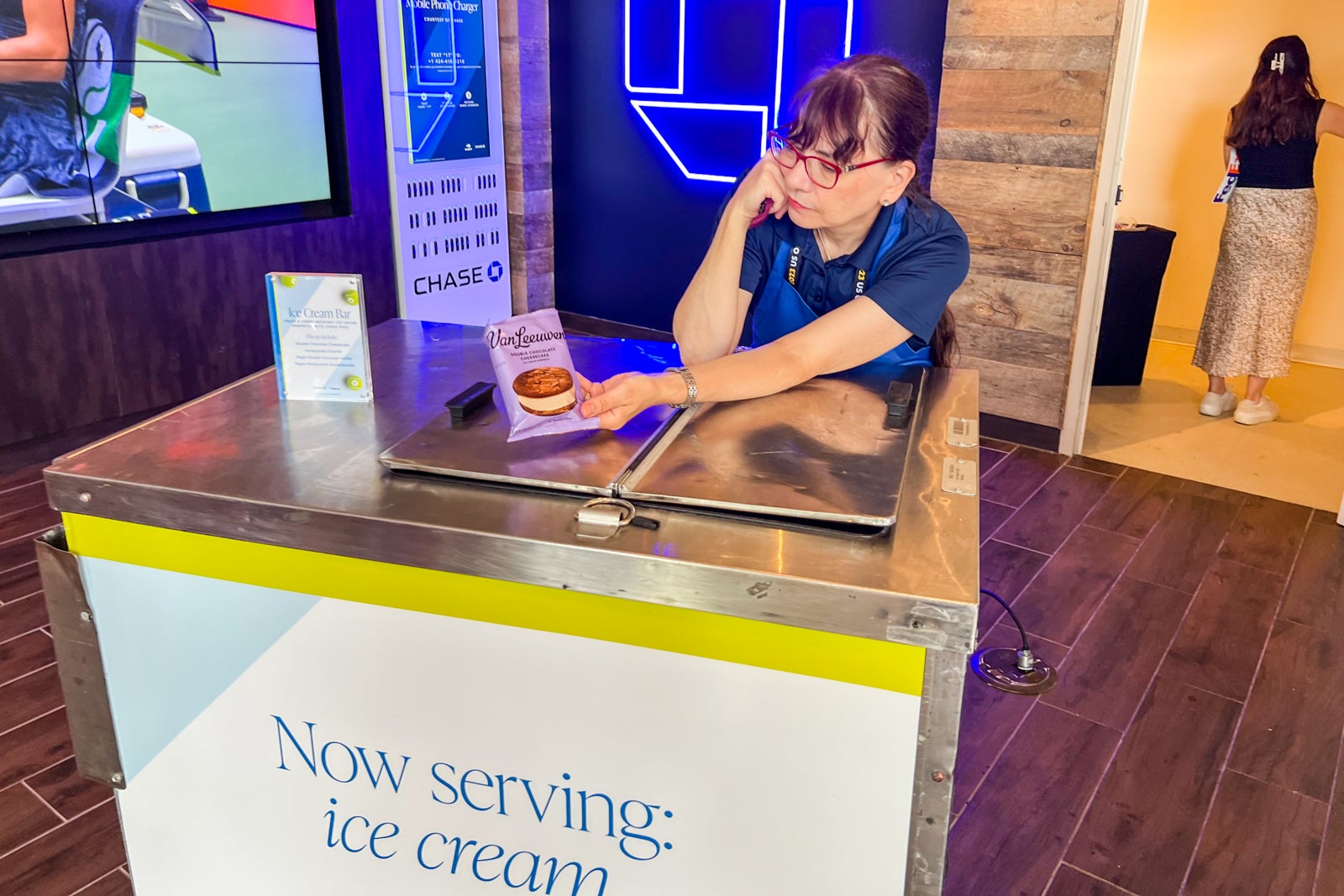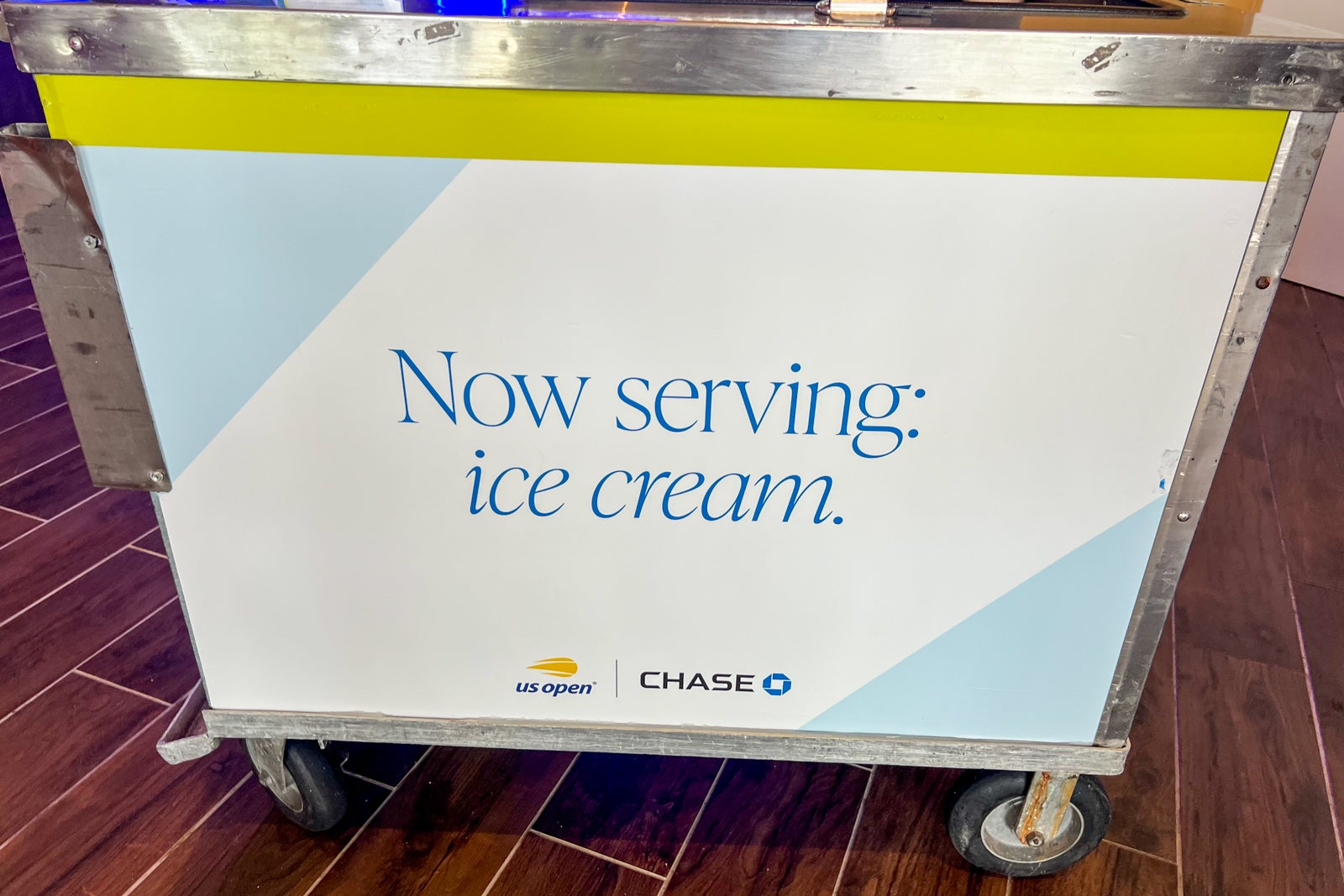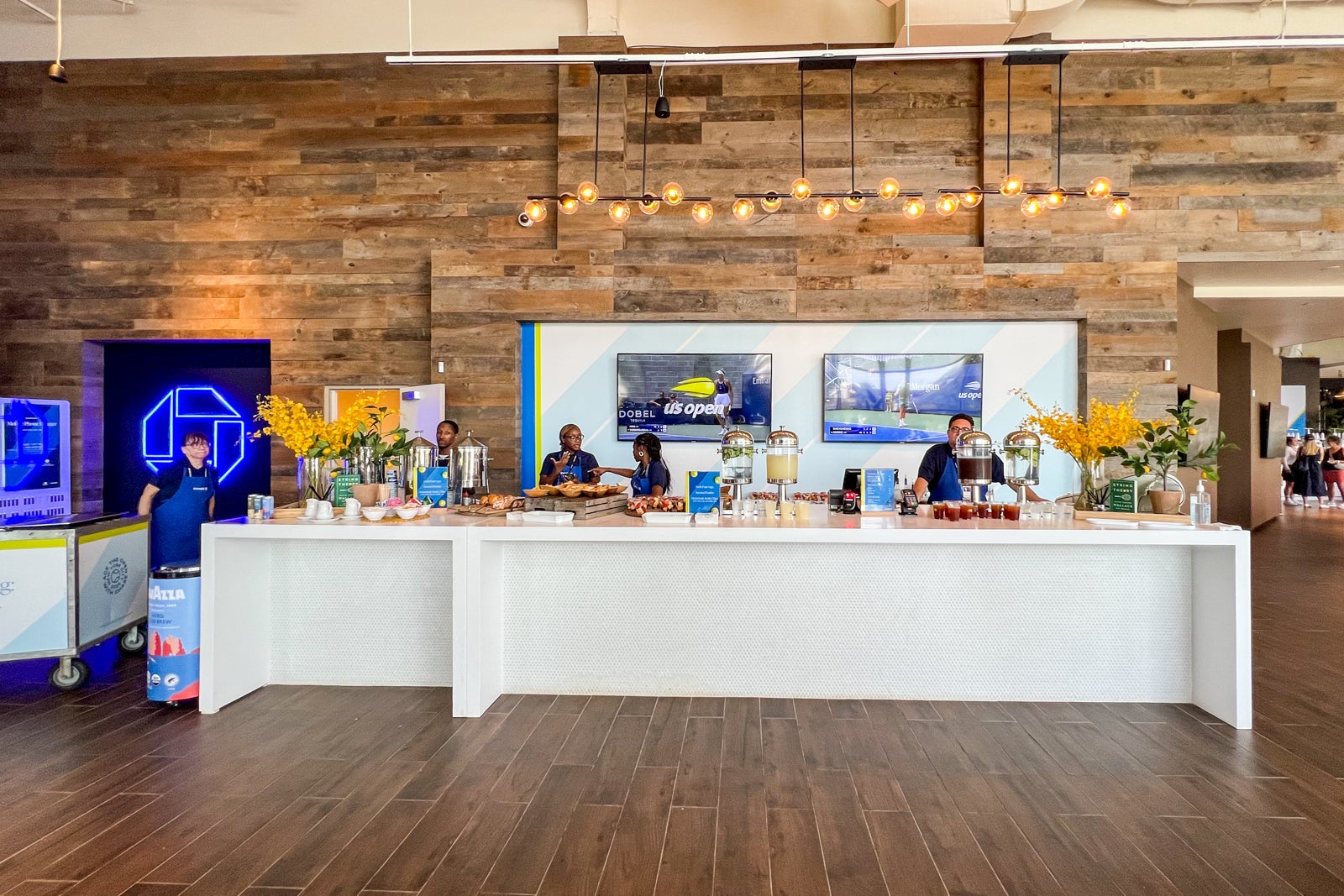 You'll find various seating areas and interesting views from the floor-to-ceiling windows. The restrooms are nice, and they didn't have lines when I was there.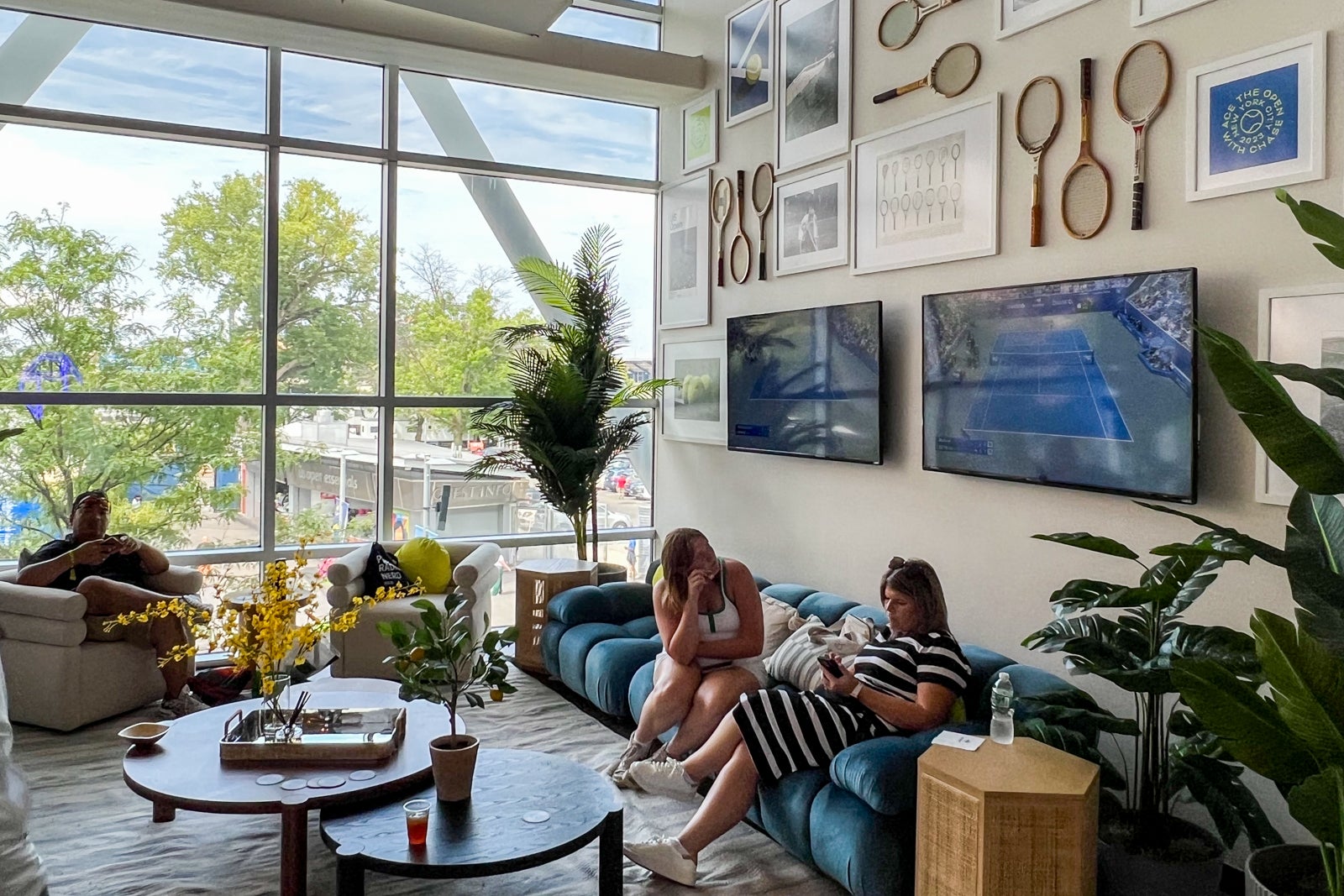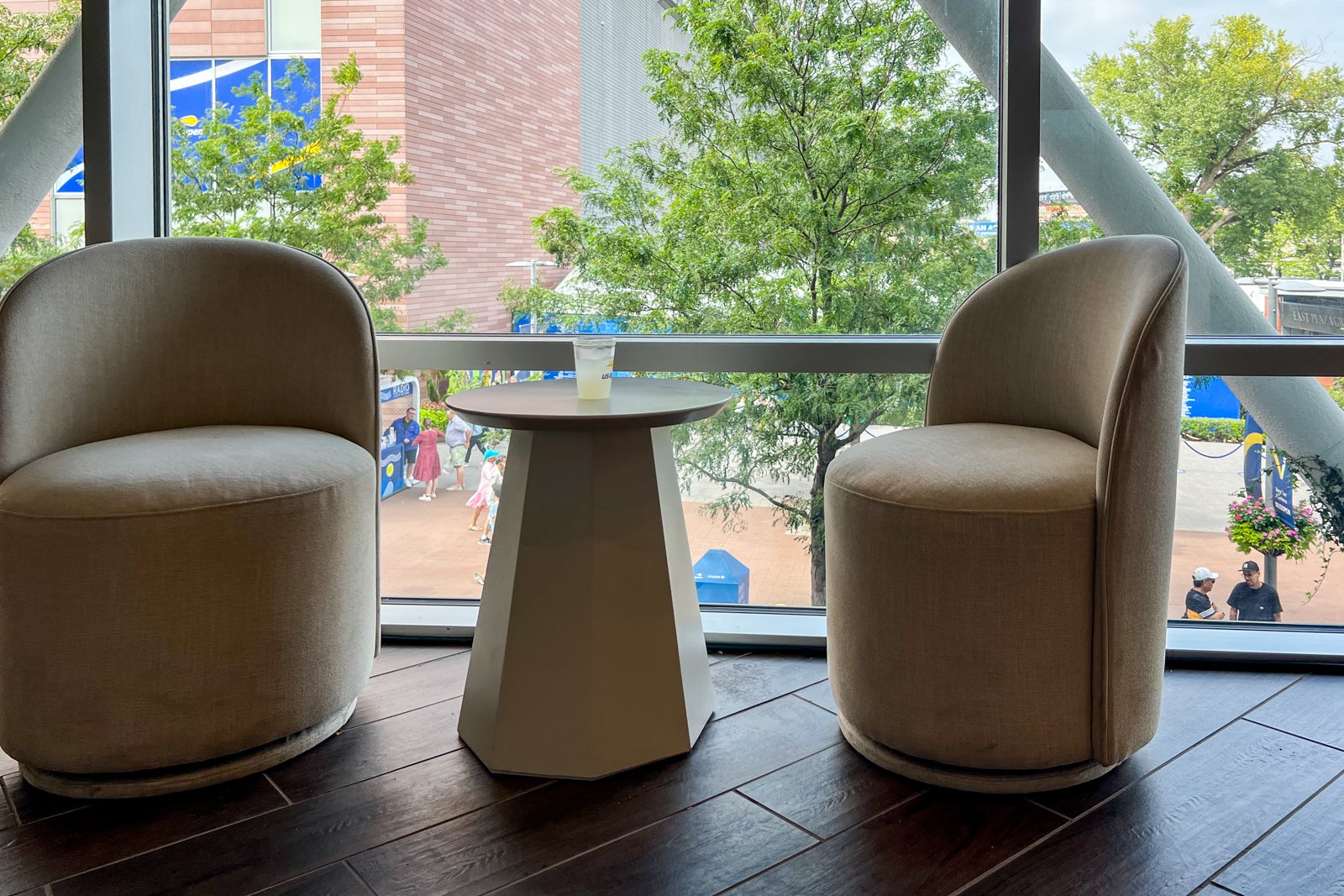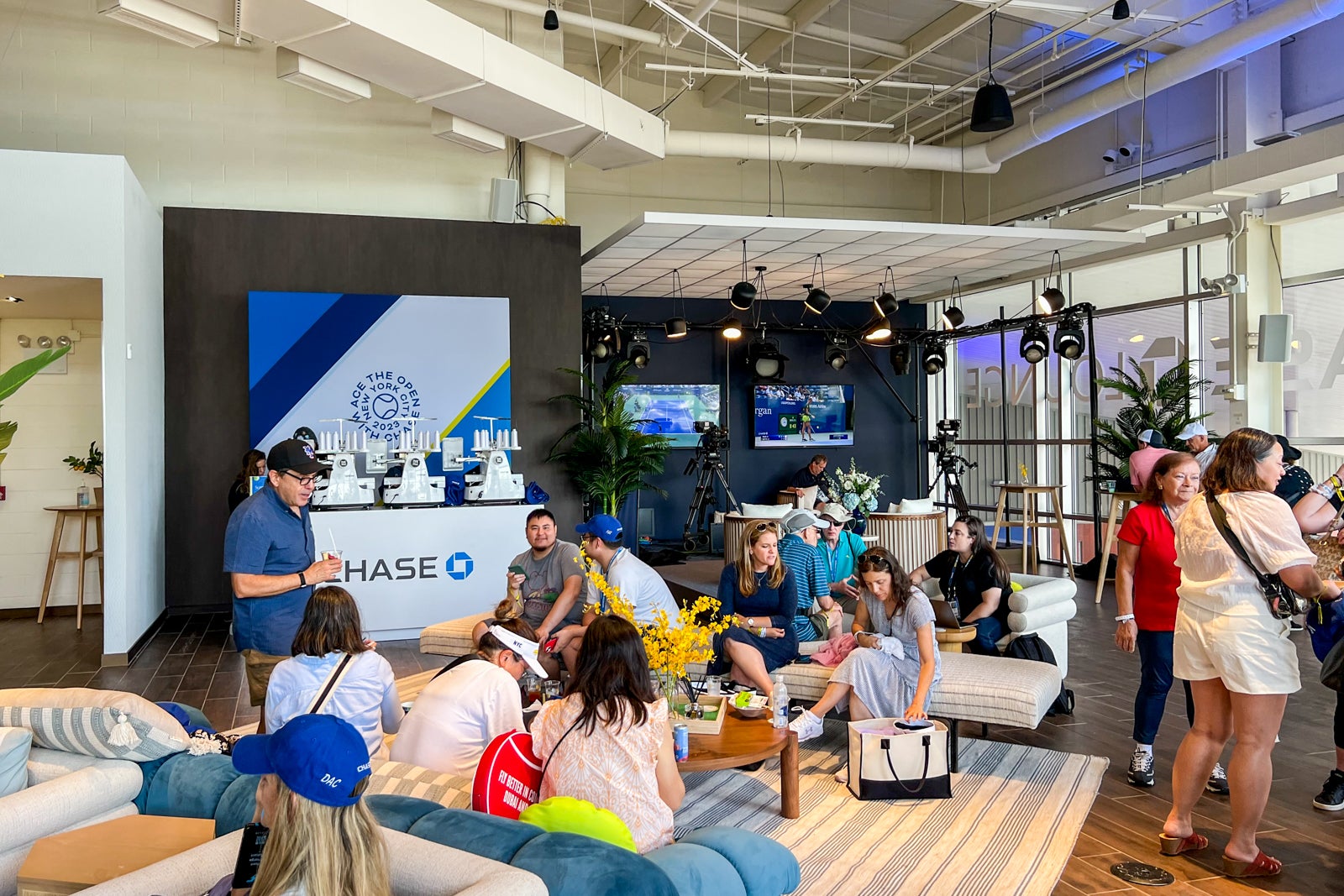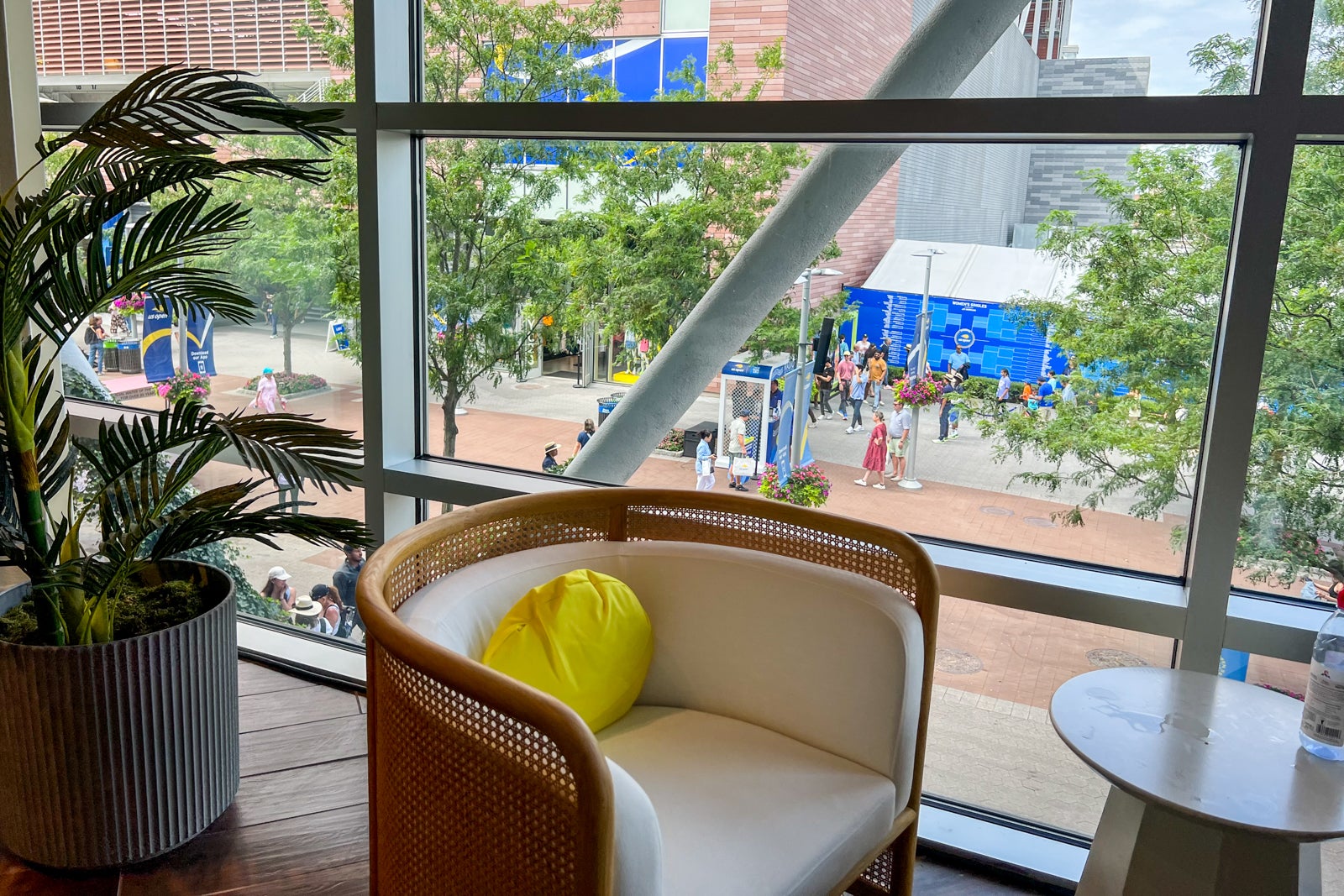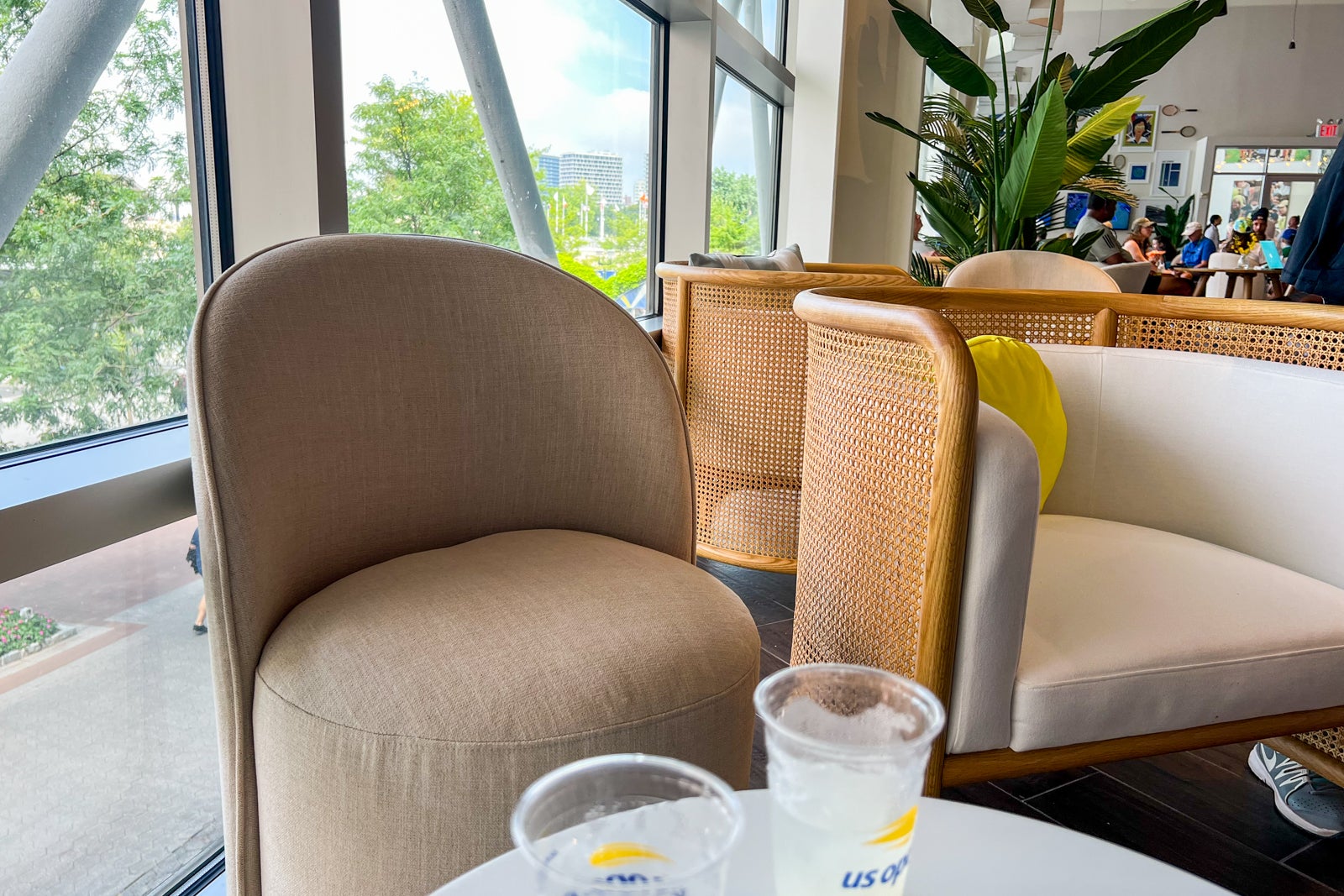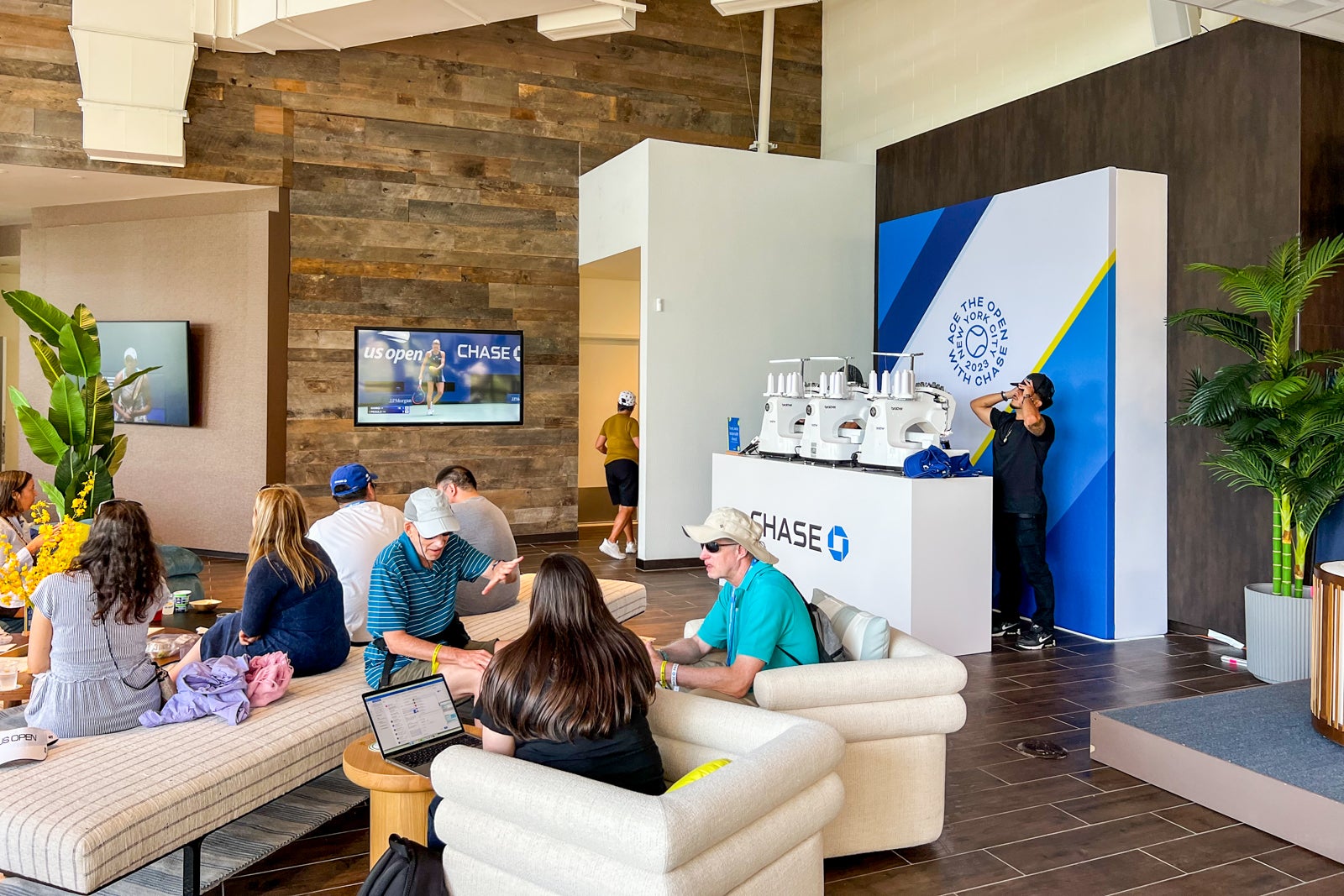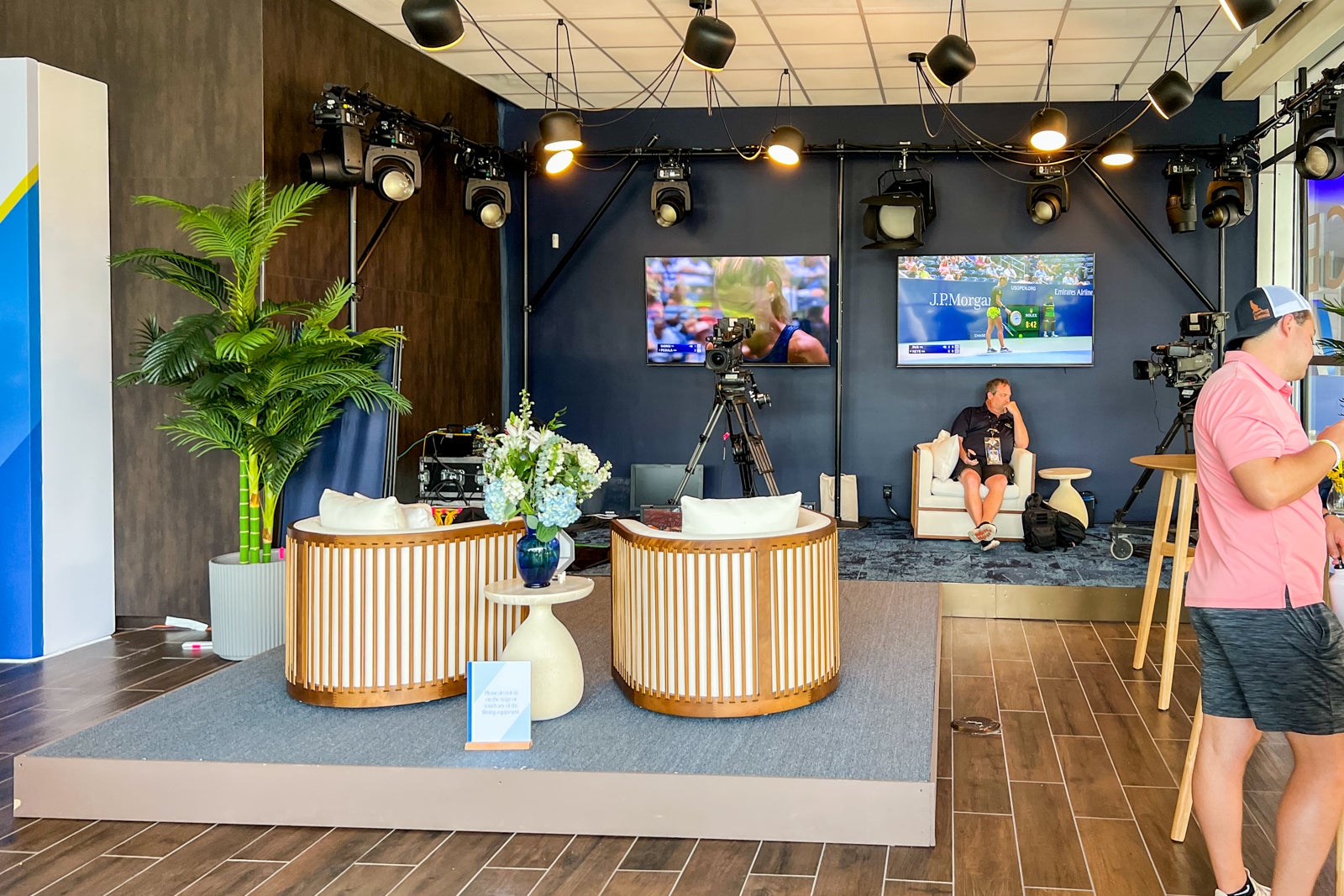 Be sure to grab a free Chase-branded baseball cap, and head to the back of the lounge to get your name embroidered on it. It was a fun swag moment.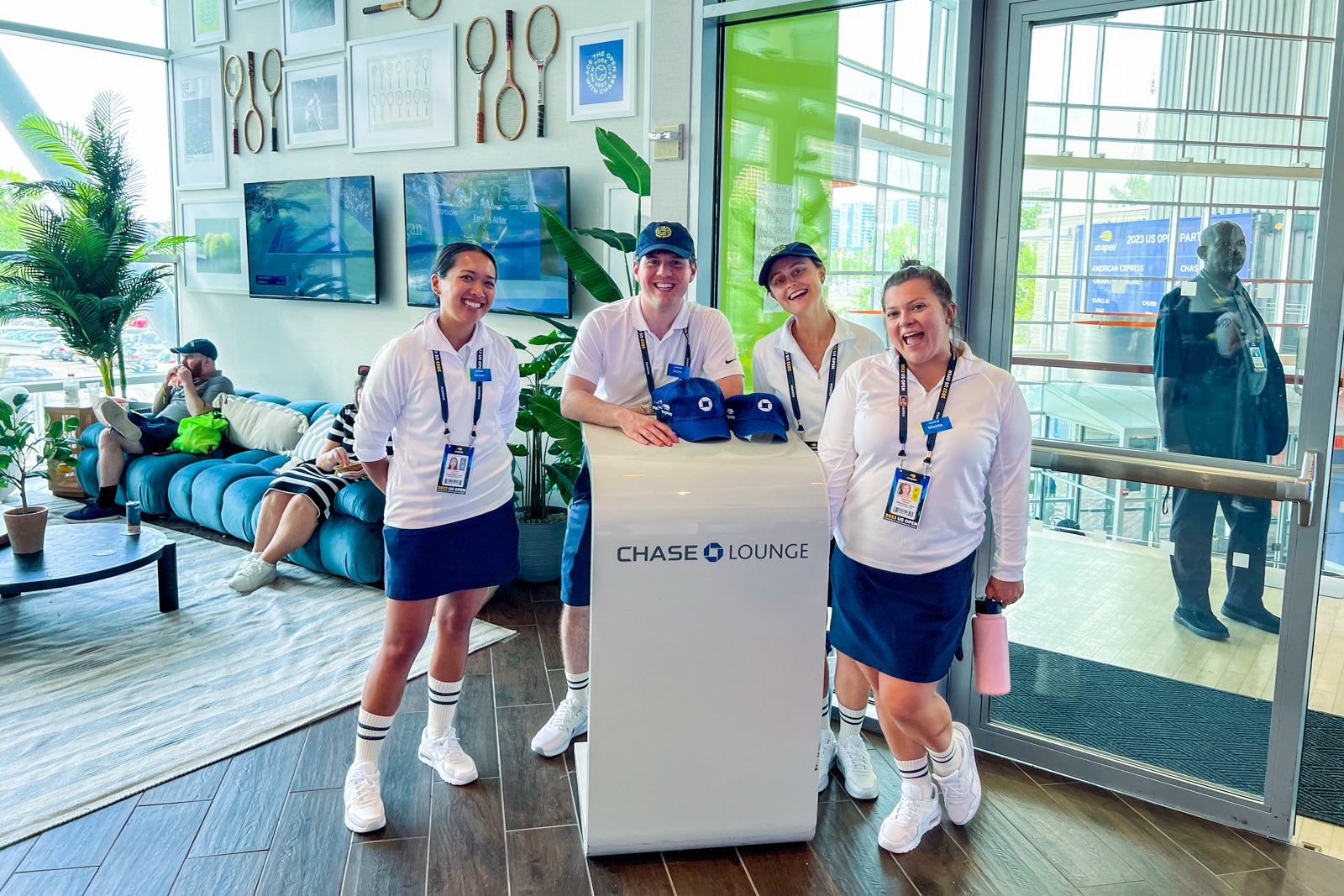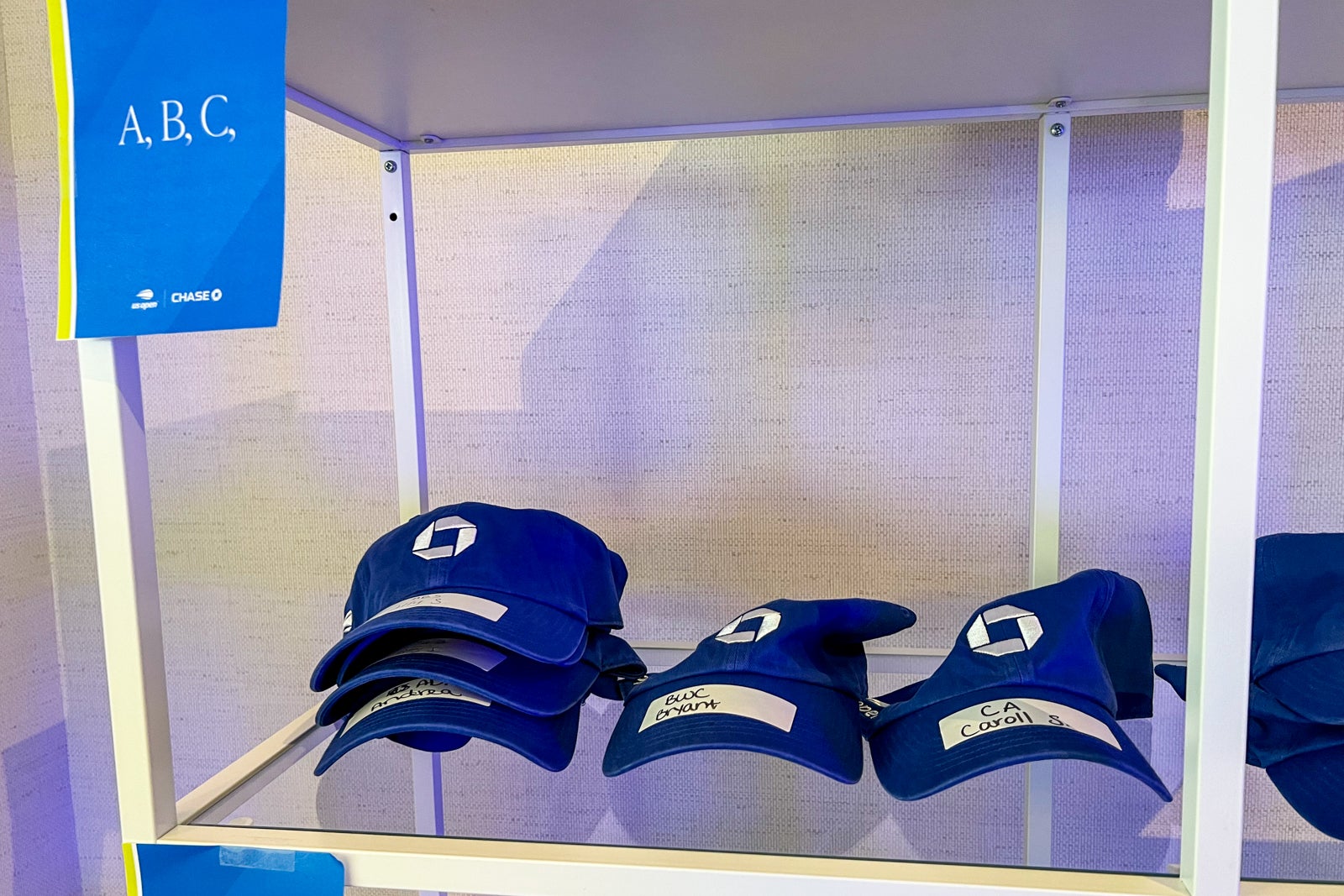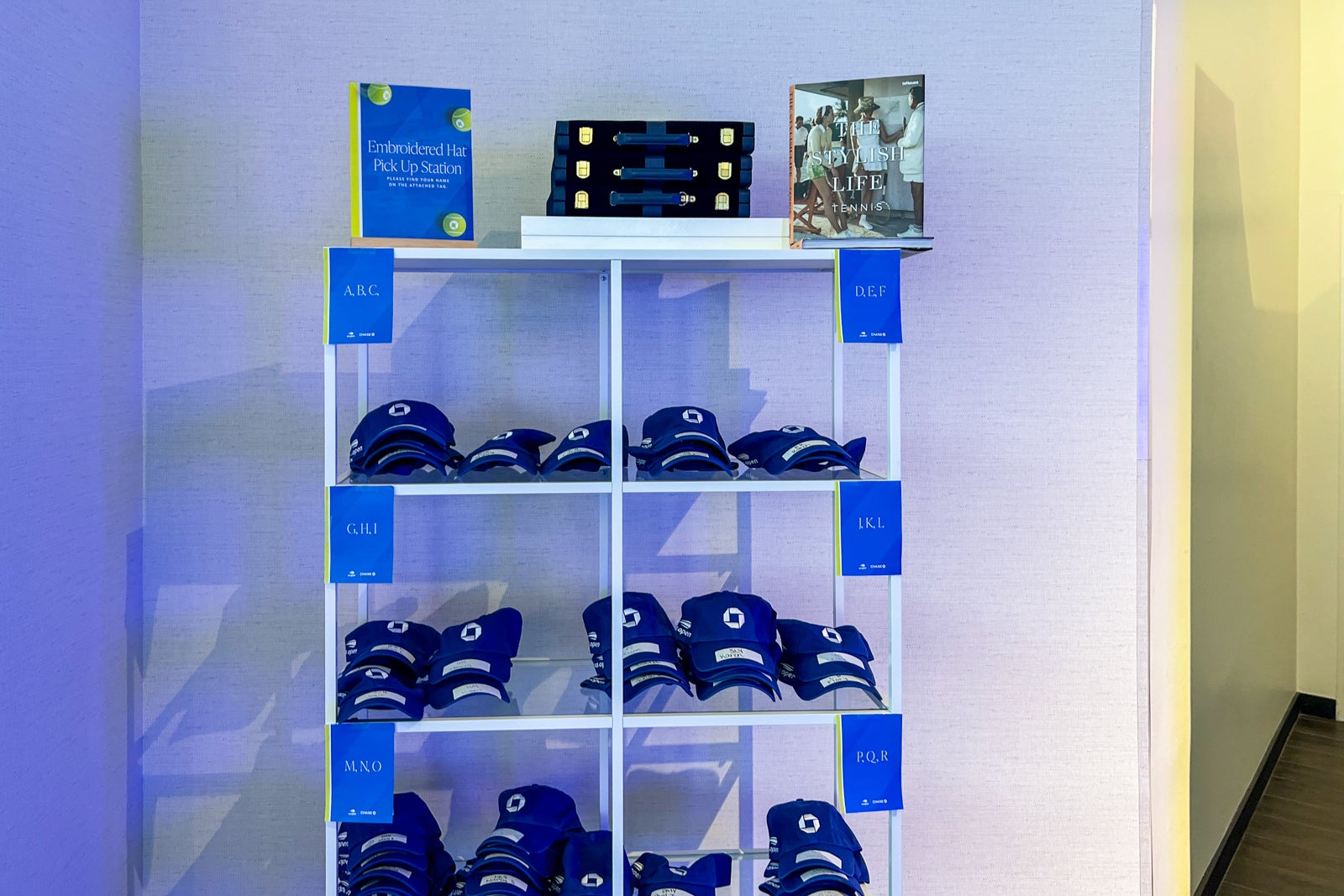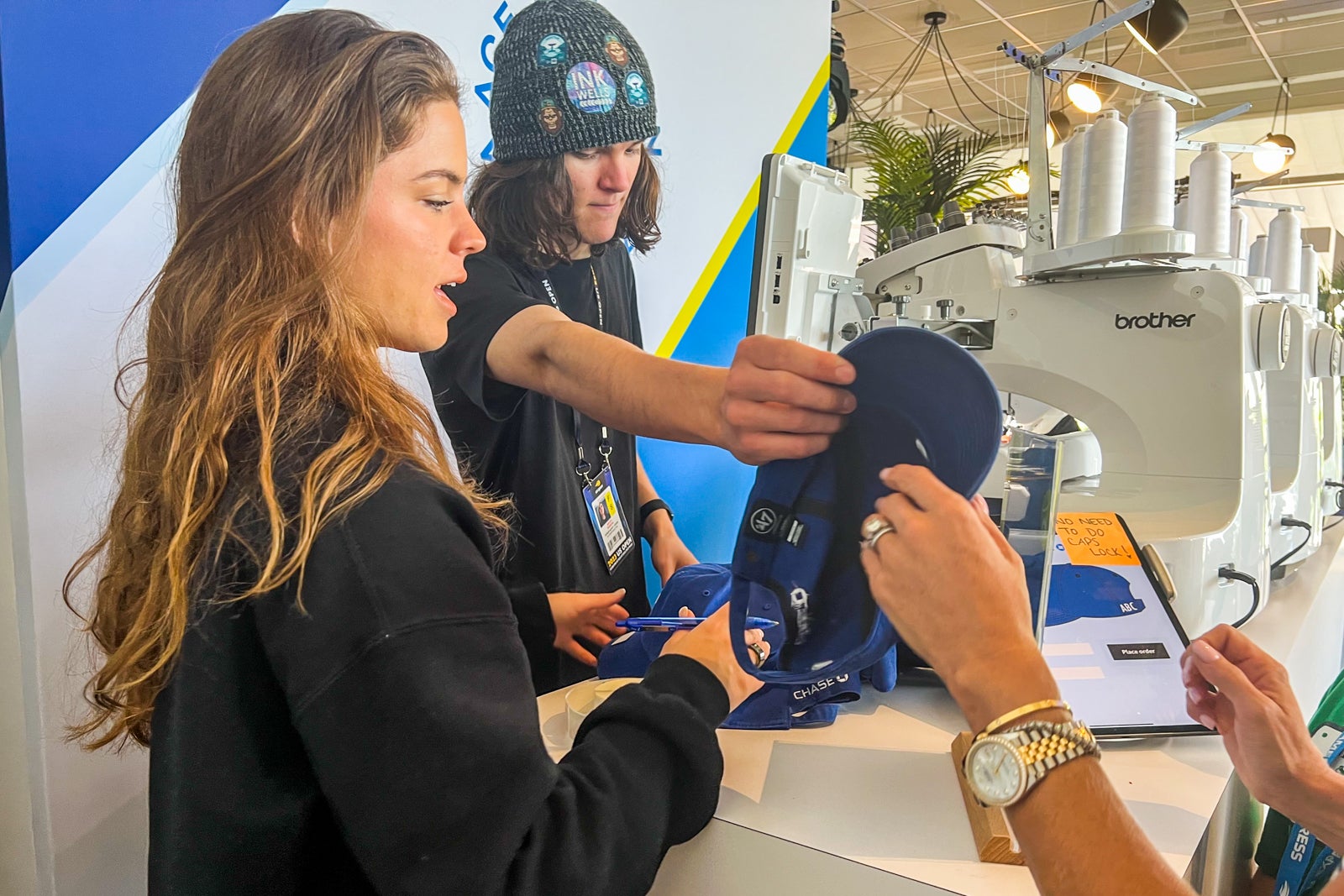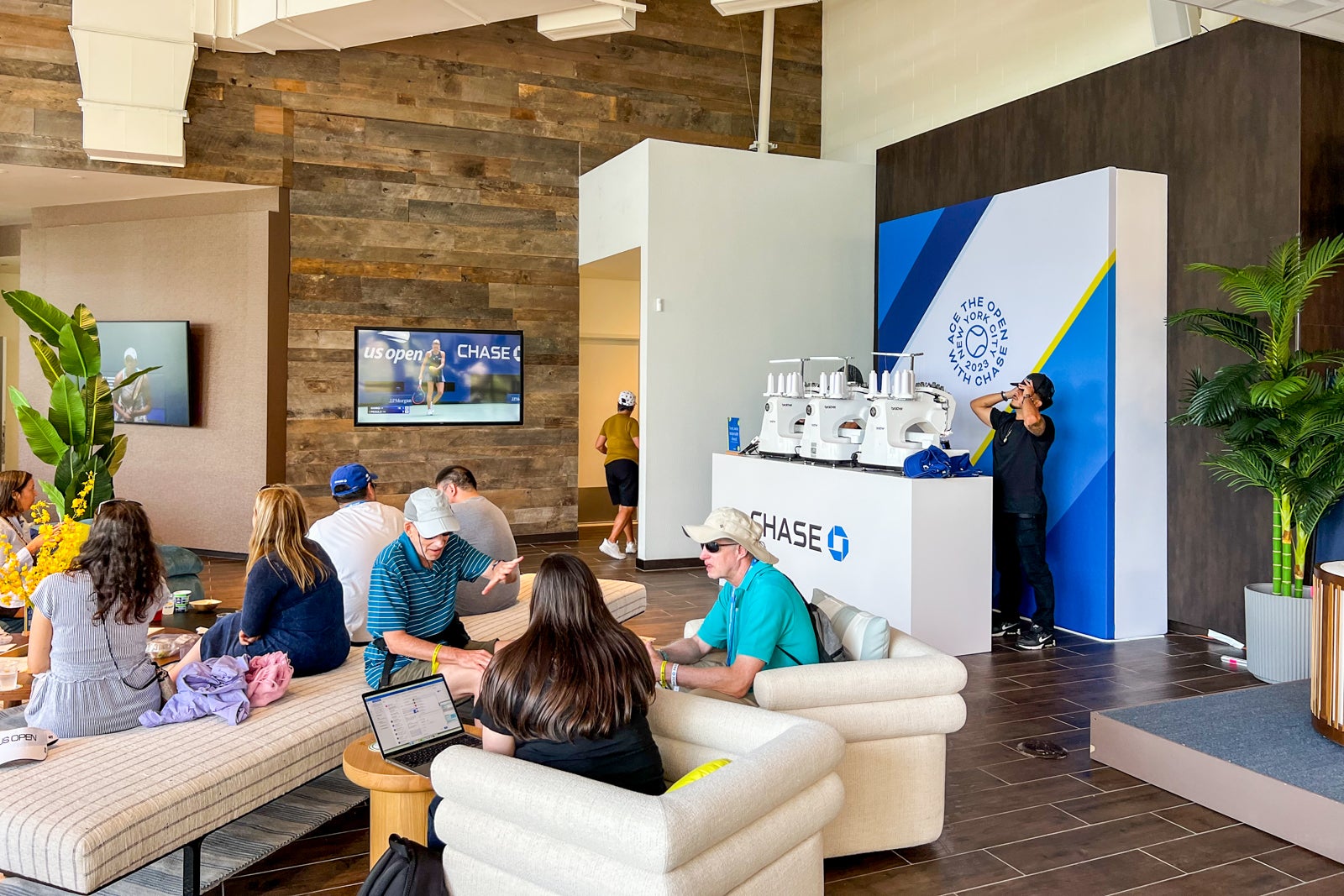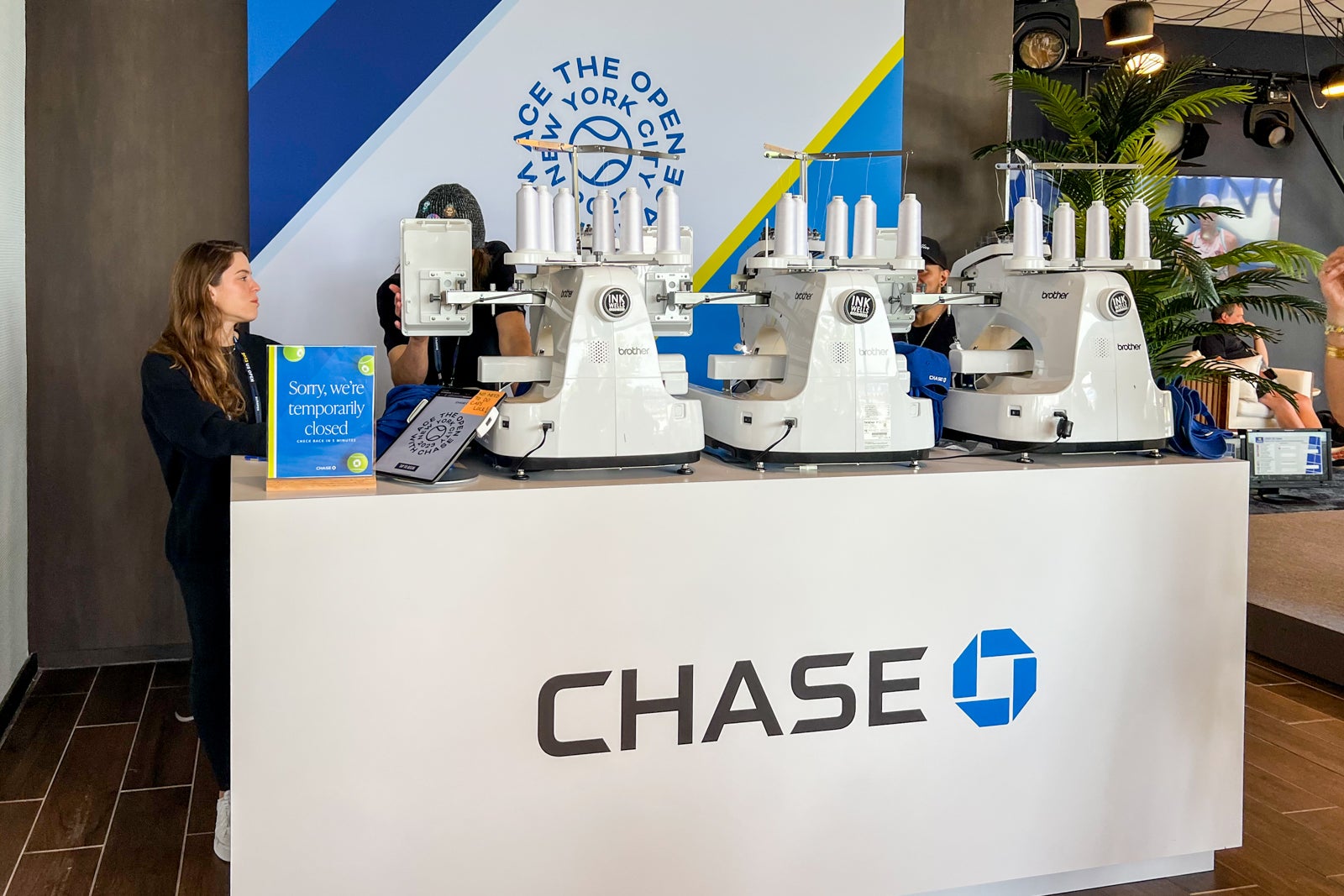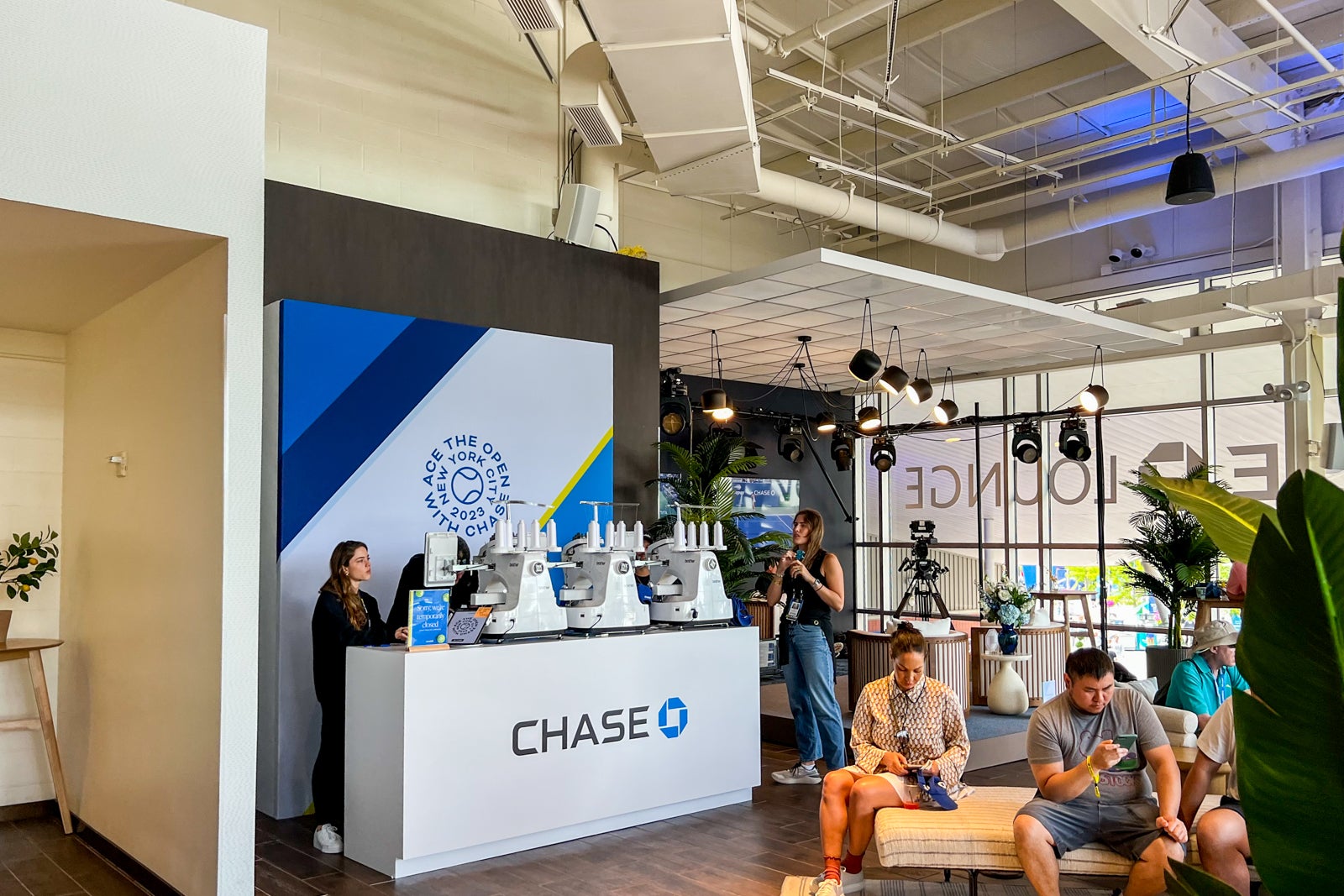 When I was there around 2 p.m. on Wednesday, I didn't need to wait in line to get in. The lounge wasn't totally packed, but as you can see from the photos, it was crowded.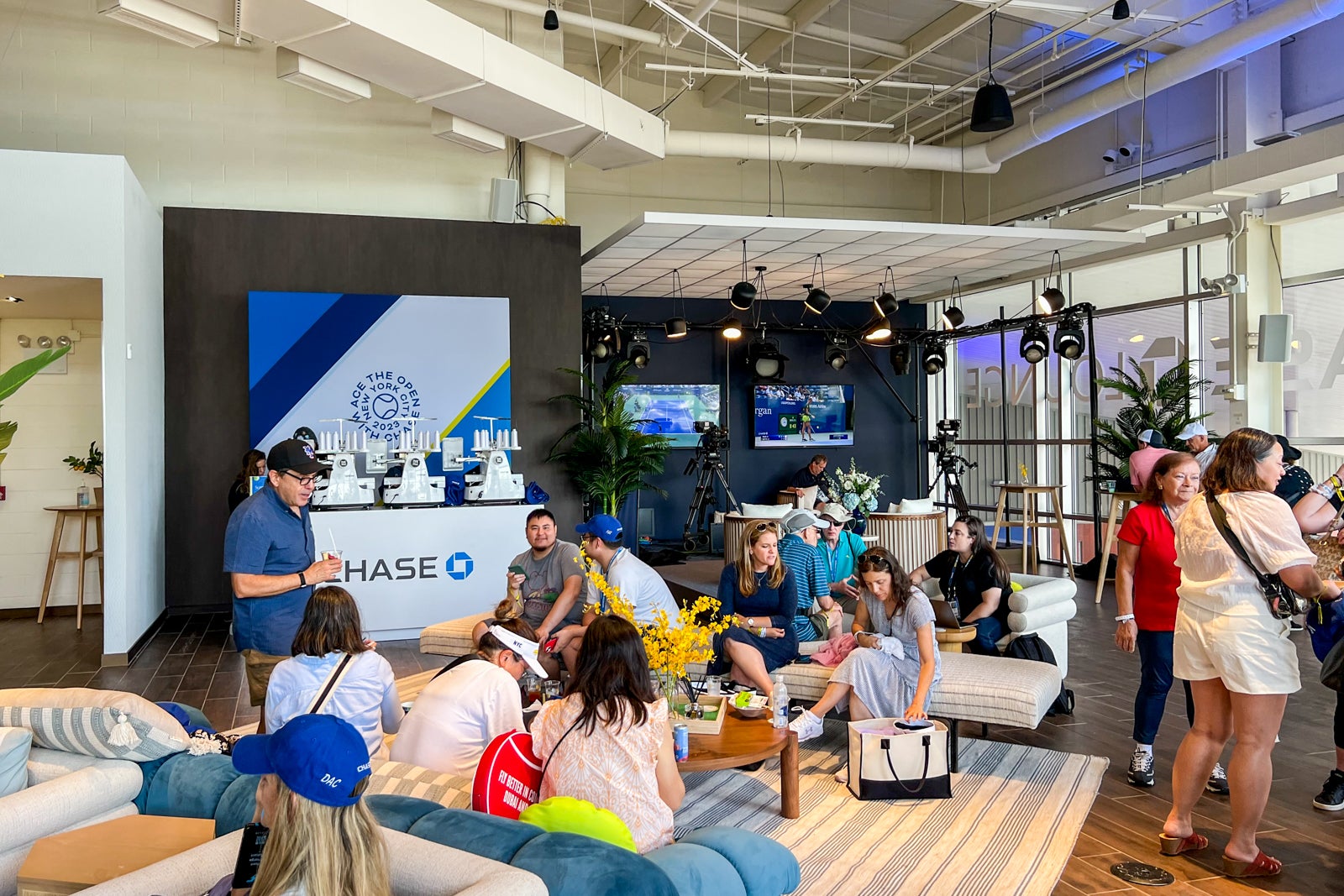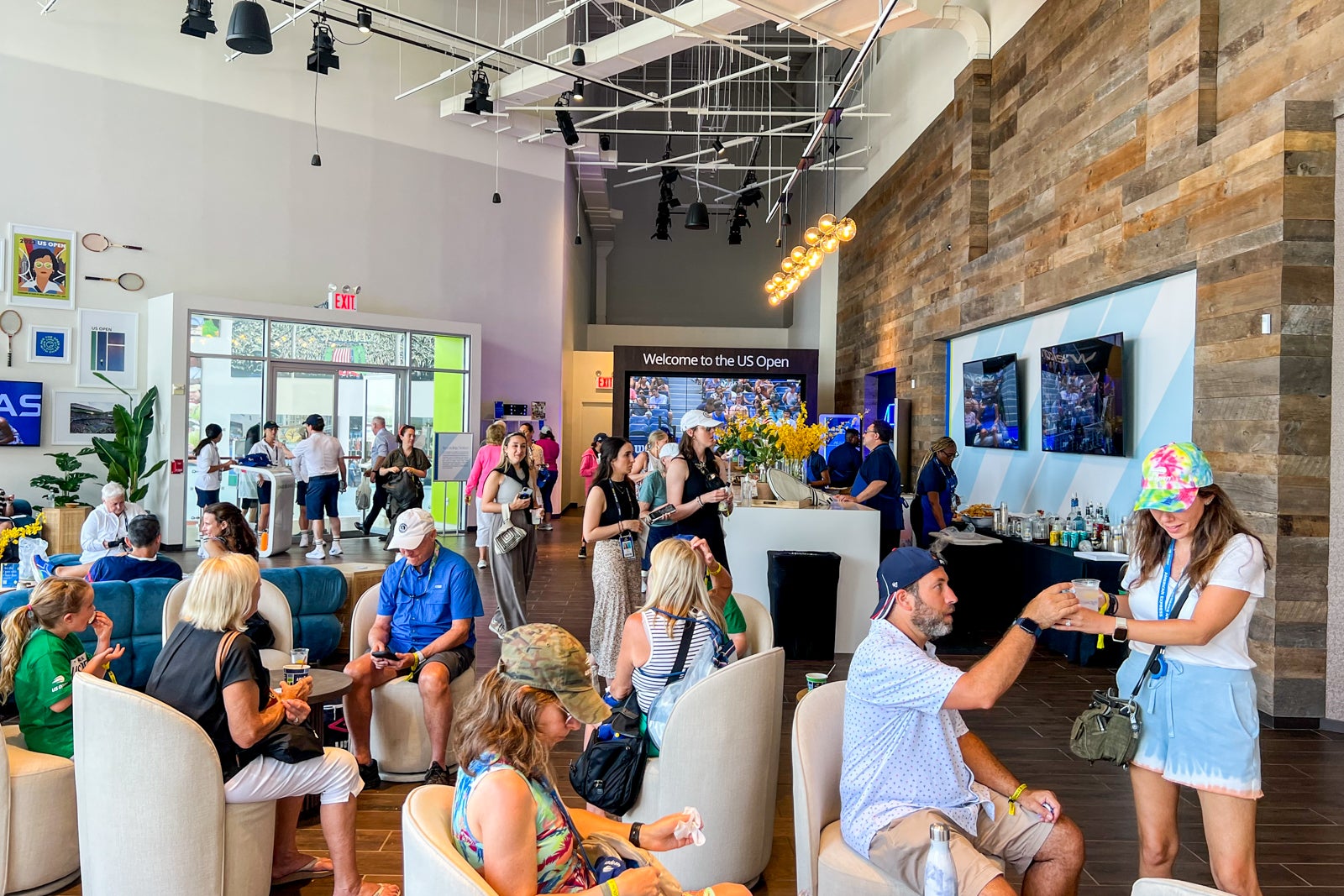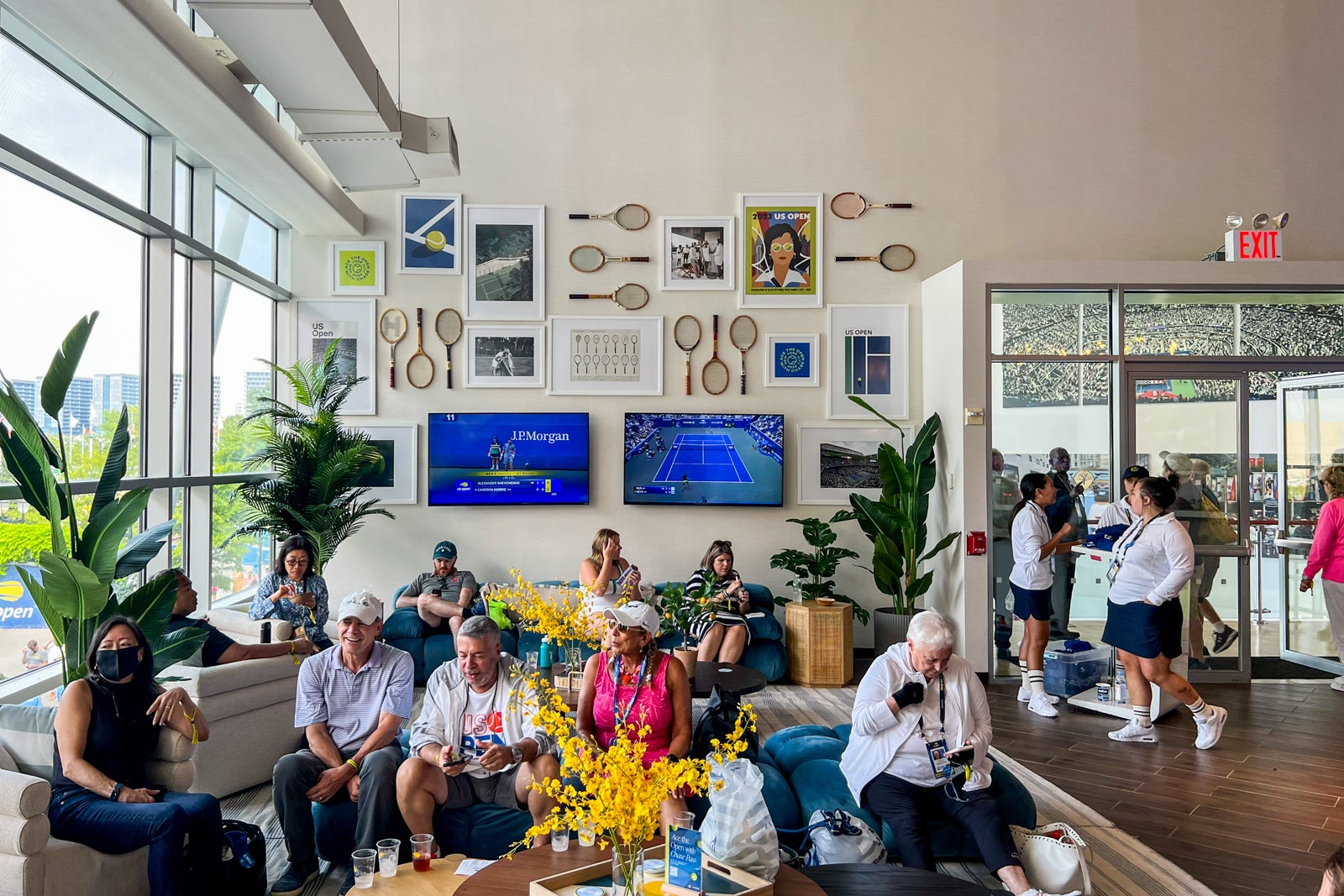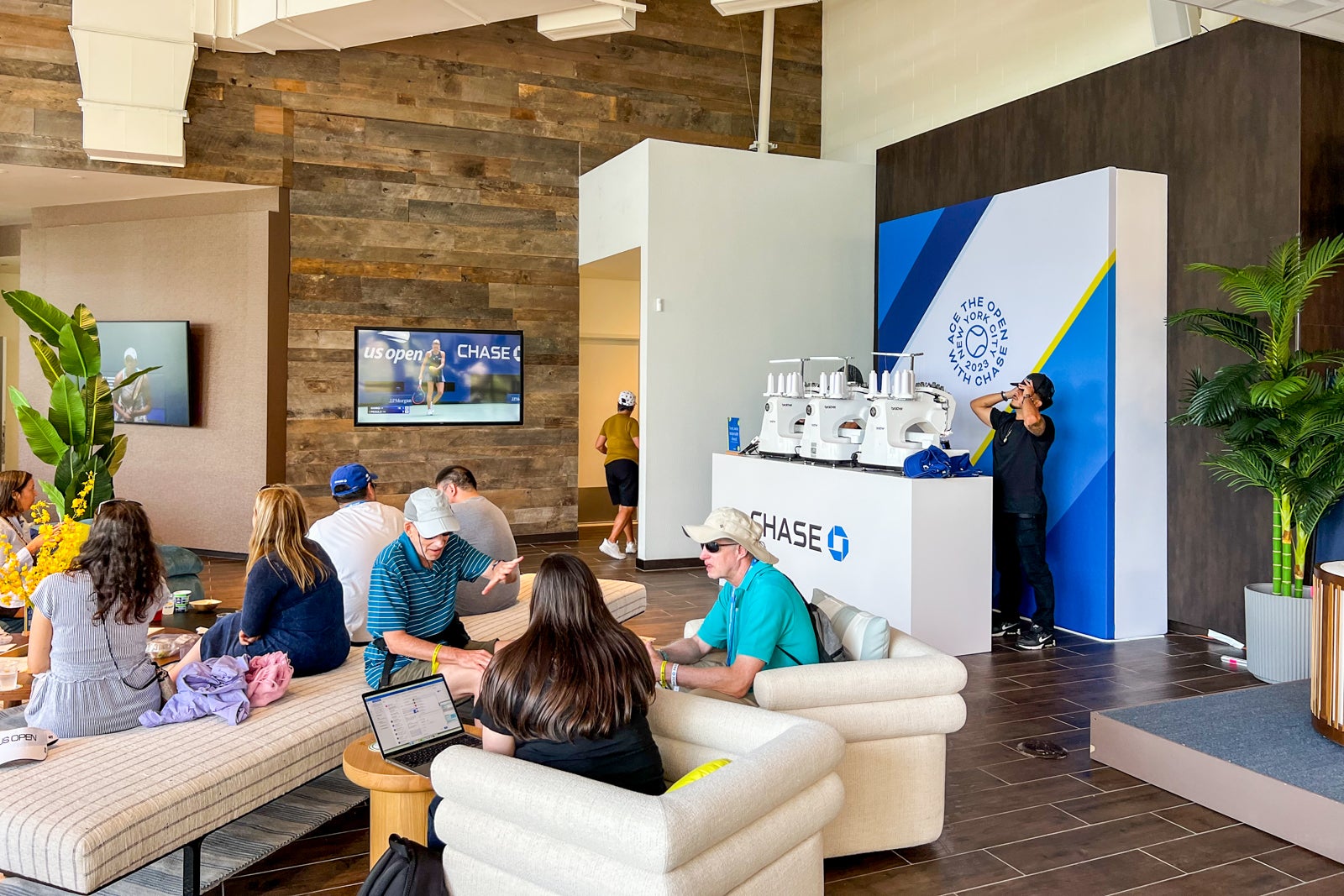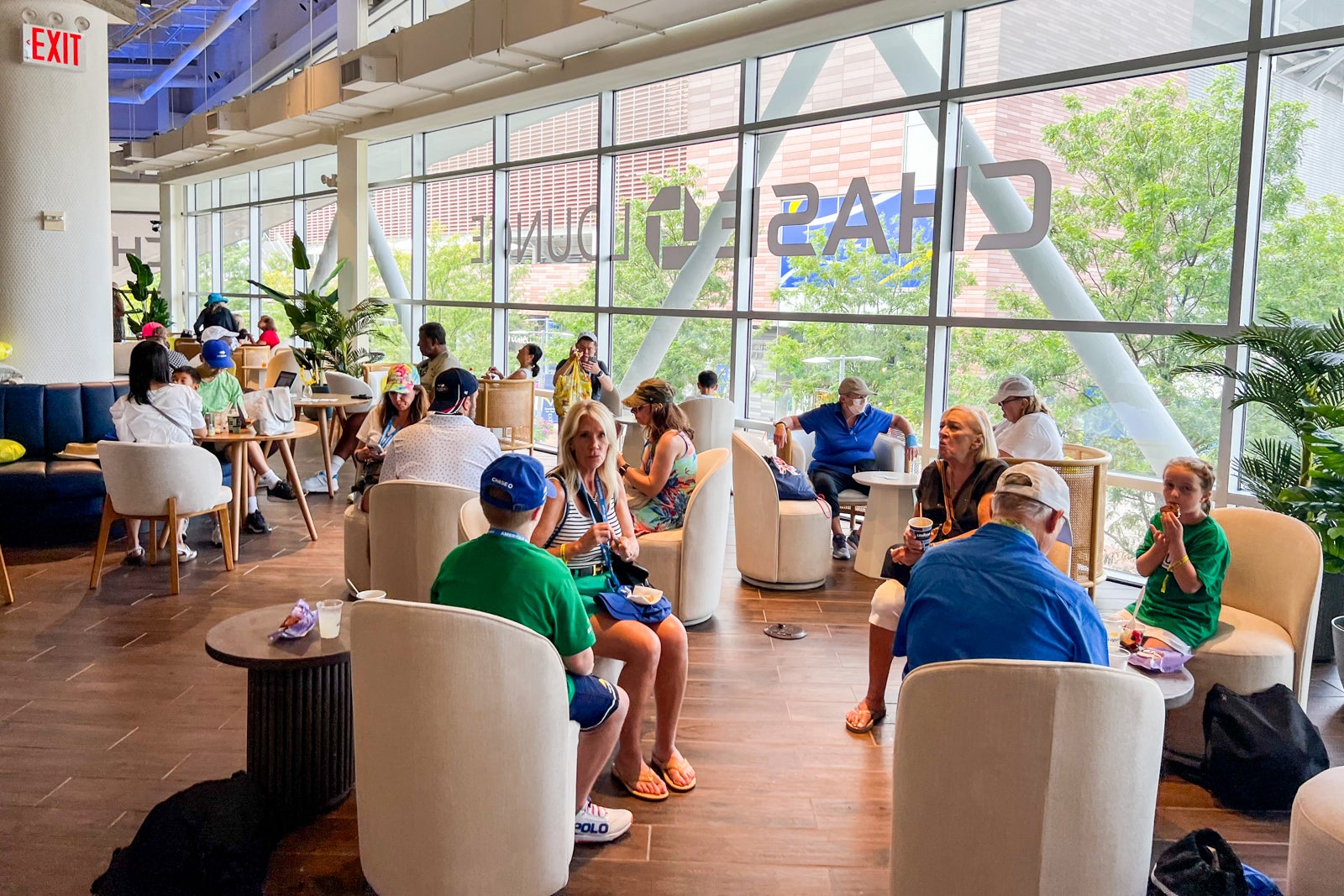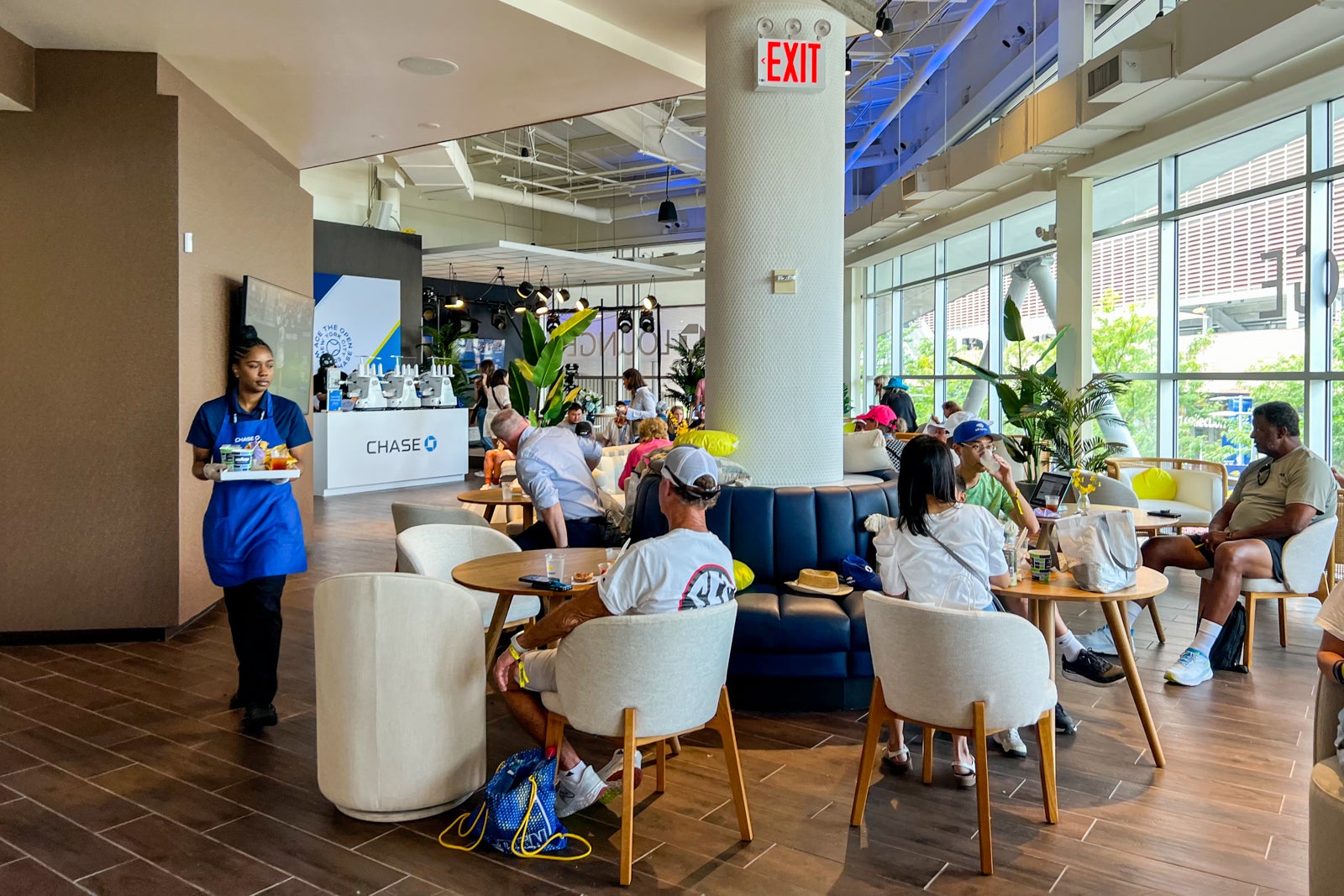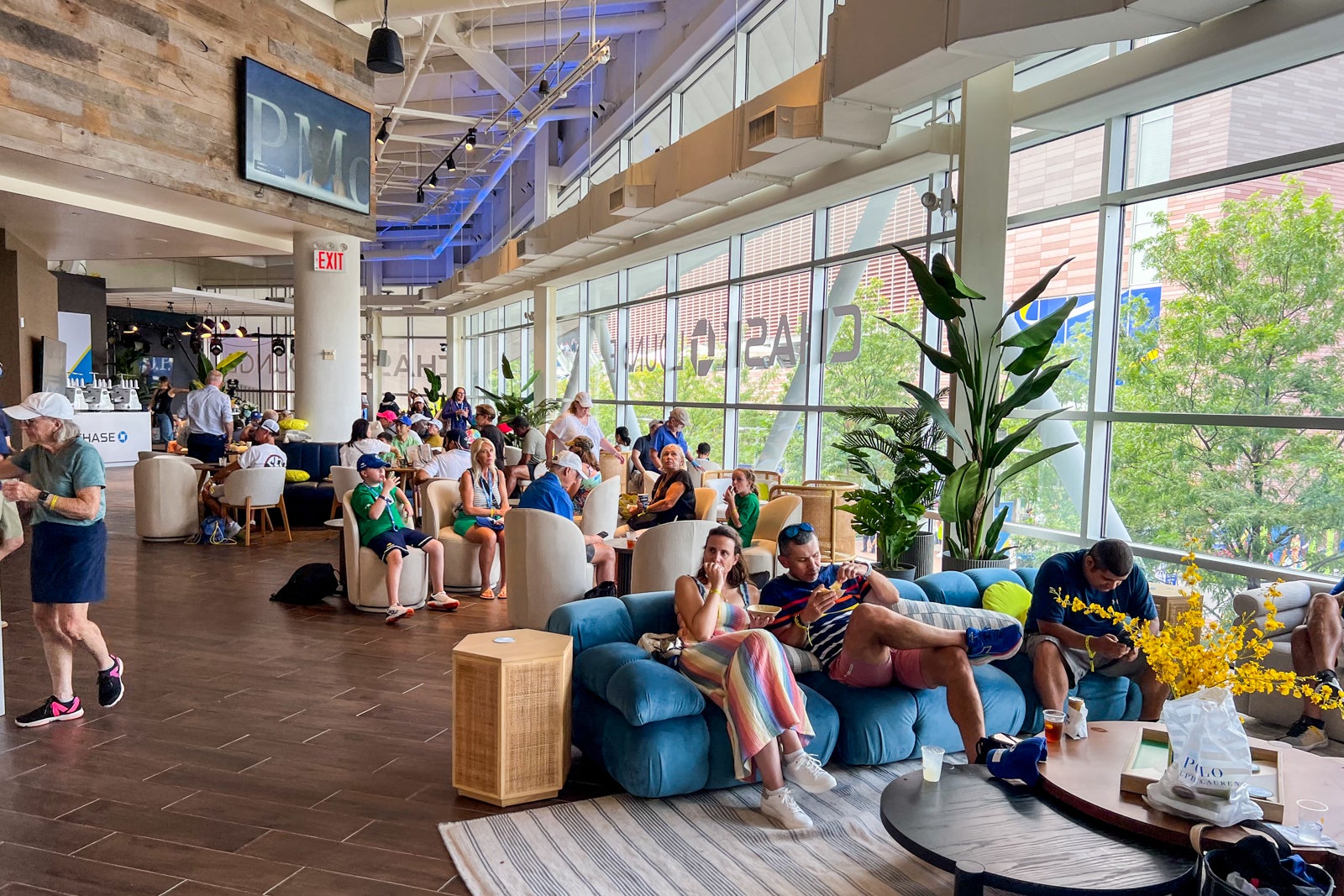 It's not easy to get access, however. As in years past, all Chase cardholders are eligible, including those with the Chase Sapphire Reserve, Chase Sapphire Preferred Card, Chase Freedom Unlimited, Ink Business Cash Credit Card and IHG One Rewards Premier Business Credit Card.
To access U.S. Open benefits as a Chase cardholder, you must have the Chase Pass, which you'll receive after signing up via email with a unique QR code. Save or screenshot this QR code, as you'll need to scan this to access the lounge.
Unfortunately, reservations were almost impossible to get even if you tried to sign up for the first day they were available. Most folks (myself included) got added to a waitlist instead. Chase representatives said they have been able to open the lounge to some on the waitlist, but you shouldn't count on it. Hopefully, you'll get lucky and get a spot.
Once you check in and enter the lounge, you'll receive a wristband that allows you to enter, leave and reenter the lounge. However, it's capacity-controlled, so you may need to wait for reentry if the lounge is at capacity.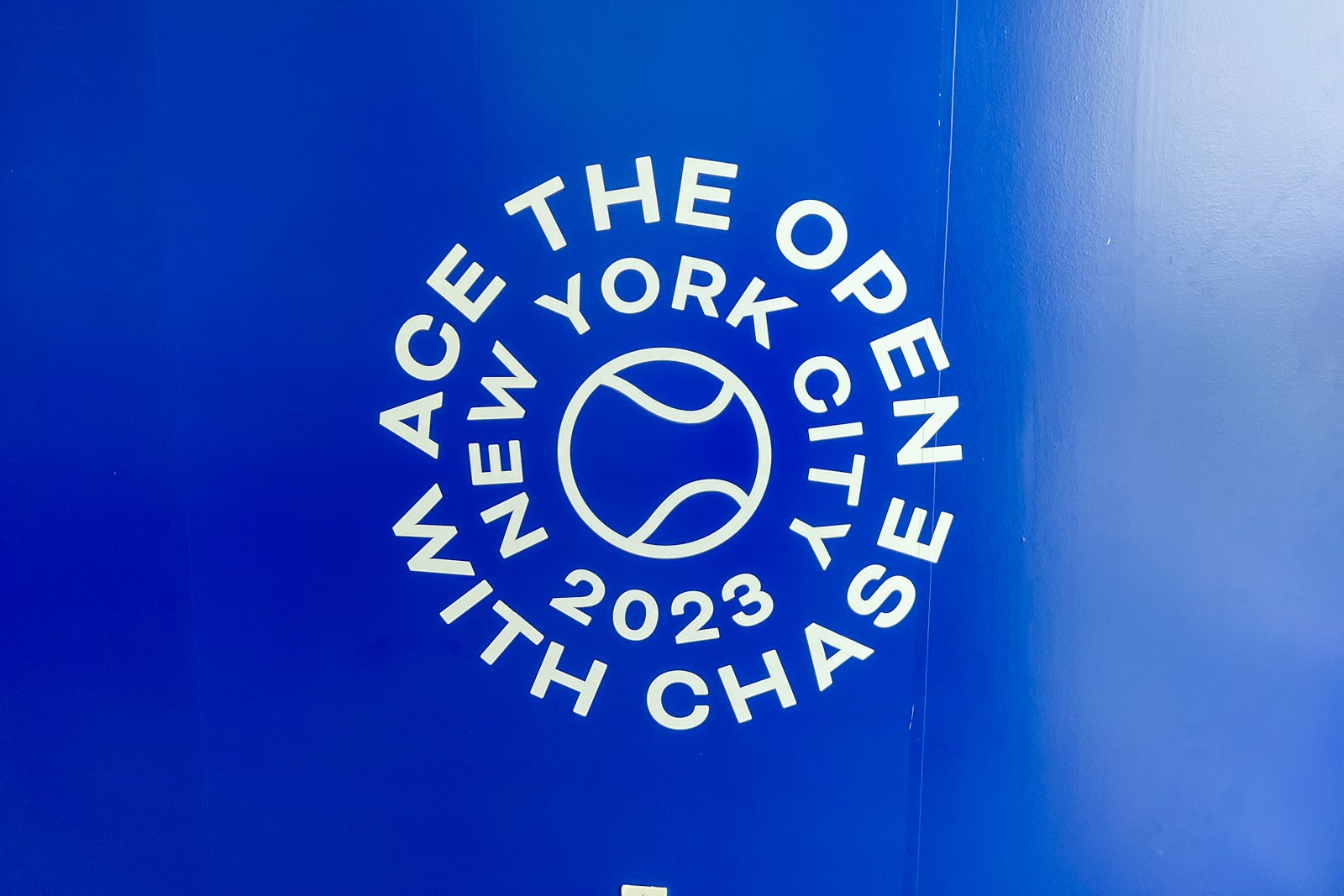 The lounge is right inside the East Gate entrance of the USTA Billie Jean King National Tennis Center. It's not far from the entrance you would use if taking the subway or the Long Island Rail Road.
Fortunately, it's not the only opportunity for Chase cardholders to have that VIP feeling at the tournament.