Editor's note: We've updated this guide with current information.
---
American Airlines is one of the largest airlines in the world, and its AAdvantage loyalty program is popular with many travelers. While American miles have seen some changes over the last few years — including a recent removal of published award charts — you can still get a ton of value from the program, especially if you can utilize its sweet spots.
And last year, American completely overhauled how flyers qualify for AAdvantage elite status. Rather than being based solely on flying, you now earn Loyalty Points across a wide variety of activities in the AAdvantage program — including via credit cards, online shopping, dining and more.
Here's everything you need to know about the American AAdvantage loyalty program.
American Airlines partners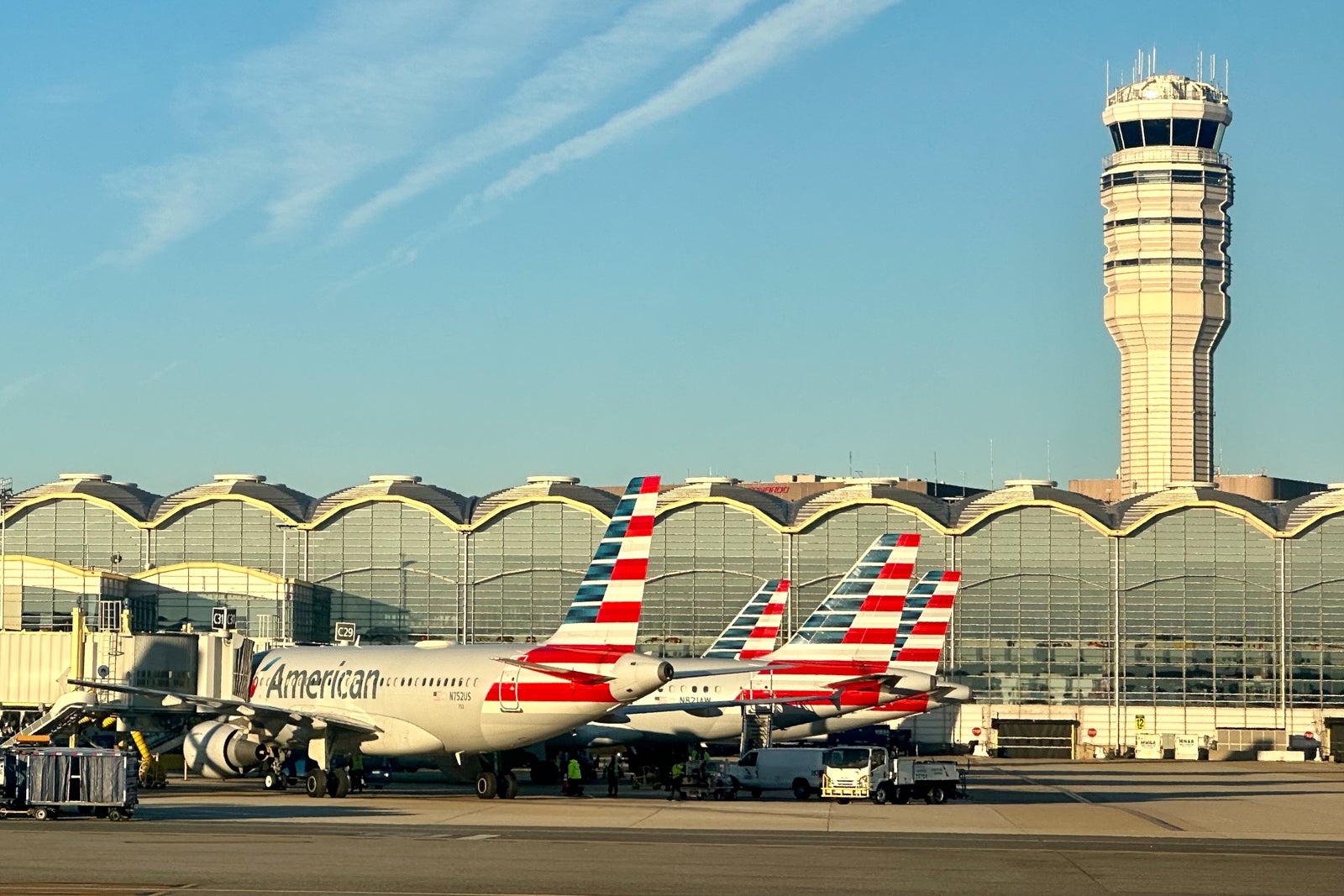 American Airlines is part of the Oneworld alliance, so you can earn and redeem miles with a handful of international partners. American elite members often get benefits when flying with partner airlines, such as lounge access, an extra baggage allowance and more on member airlines:
Alaska Airlines.
British Airways.
Cathay Pacific.
Fiji Airways (Oneworld Connect member).
Finnair.
Iberia.
Japan Airlines.
Malaysia Airlines.
Qantas.
Qatar Airways.
Royal Air Maroc.
Royal Jordanian Airlines.
SriLankan Airlines.
The airline also partners with a handful of airlines outside of Oneworld, including:
Air Tahiti Nui.
Cape Air.
China Southern Airlines.
Etihad Airways.
Gol Airlines.
Hawaiian Airlines.
IndiGo.
JetBlue.
Silver Airways.
However, each partner has its own criteria for how you can earn or redeem miles with American, so be sure to review the specific partner page for full details.
Elite status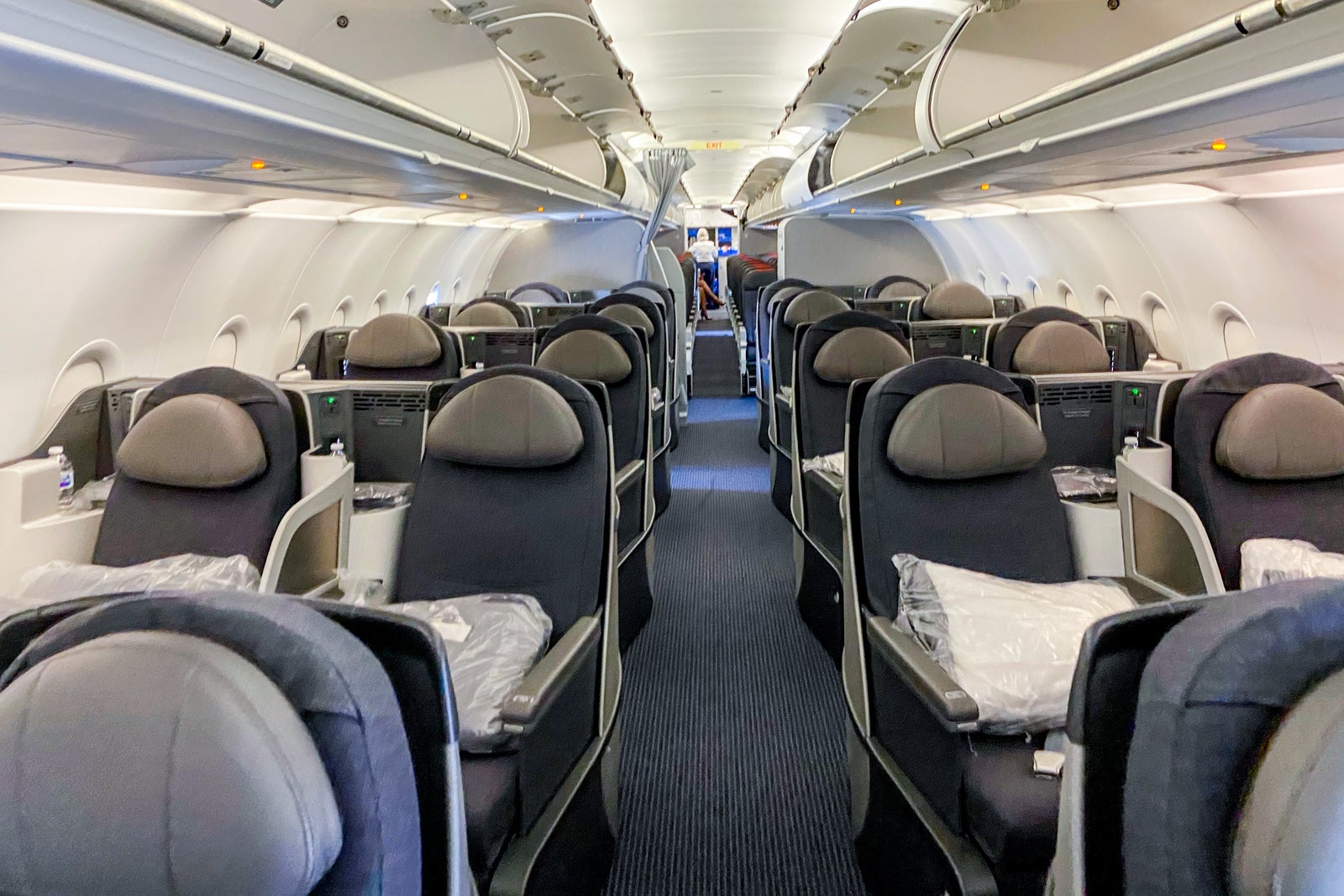 American AAdvantage has four public levels of elite status — Gold, Platinum, Platinum Pro and Executive Platinum — plus an invite-only level called Concierge Key.
American Airlines completely changed how you earn AAdvantage elite status in 2022. Now, you care about just one metric: Loyalty Points.
You earn Loyalty Points when you fly on American, spend with a cobranded credit card or with select AAdvantage partners. In general, one base mile earned is equal to one Loyalty Point. So if you earn 500 base miles on an American Airlines flight, you earn 500 Loyalty Points. Likewise, spending $1,000 on a cobranded credit card would earn 1,000 Loyalty Points.
Here's the number of Loyalty Points you must earn in the current qualification period — March 1, 2023, through Feb. 29, 2024 — for each elite status tier:
Gold: 40,000 Loyalty Points.
Platinum: 75,000 Loyalty Points.
Platinum Pro: 125,000 Loyalty Points.
Executive Platinum: 200,000 Loyalty Points.
As an AAdvantage Gold member, you'll get a 40% status mileage bonus, complimentary Main Cabin Extra seats at check-in when available, complimentary Preferred seats at booking when available and one free checked bag on itineraries marketed and operated by American Airlines.
Meanwhile, Platinum members get a 60% mileage bonus, complimentary Main Cabin Extra and Preferred seats at booking and two free checked bags on itineraries marketed and operated by American Airlines.
Platinum Pro members get an 80% mileage bonus, complimentary Main Cabin Extra and Preferred seats at booking when available and three free checked bags on itineraries marketed and operated by American Airlines.
Finally, Executive Platinum members get a 120% status mileage bonus, complimentary Main Cabin Extra and Preferred seats at booking when available and three free checked bags on itineraries marketed and operated by American Airlines.
All AAdvantage elites have access to complimentary upgrades on American-marketed and -operated flights within and between the U.S. (including Hawaii), Canada, Mexico, the Bahamas, Bermuda, the Caribbean and Central America for themselves and one companion. However, only Executive Platinum members get complimentary upgrades on award flights.
AAdvantage Executive Platinum and Platinum Pro members also get space-available complimentary upgrades on Alaska Airlines flights, except when flying on Alaska Airlines Saver Fares.
AAdvantage elites get Oneworld status, which provides perks when flying on other Oneworld airlines. Specifically, AAdvantage Gold members get Oneworld Ruby, Platinum members get Oneworld Sapphire and Platinum Pro and Executive Platinum members get Oneworld Emerald status.
Finally, American awards a series of Loyalty Point Rewards as travelers hit certain thresholds of Loyalty Points during the qualification year — starting at 15,000.
Related: What is American Airlines elite status worth?
How to earn AAdvantage miles
There are many ways to earn AAdvantage miles. Below is a summary of the top ways.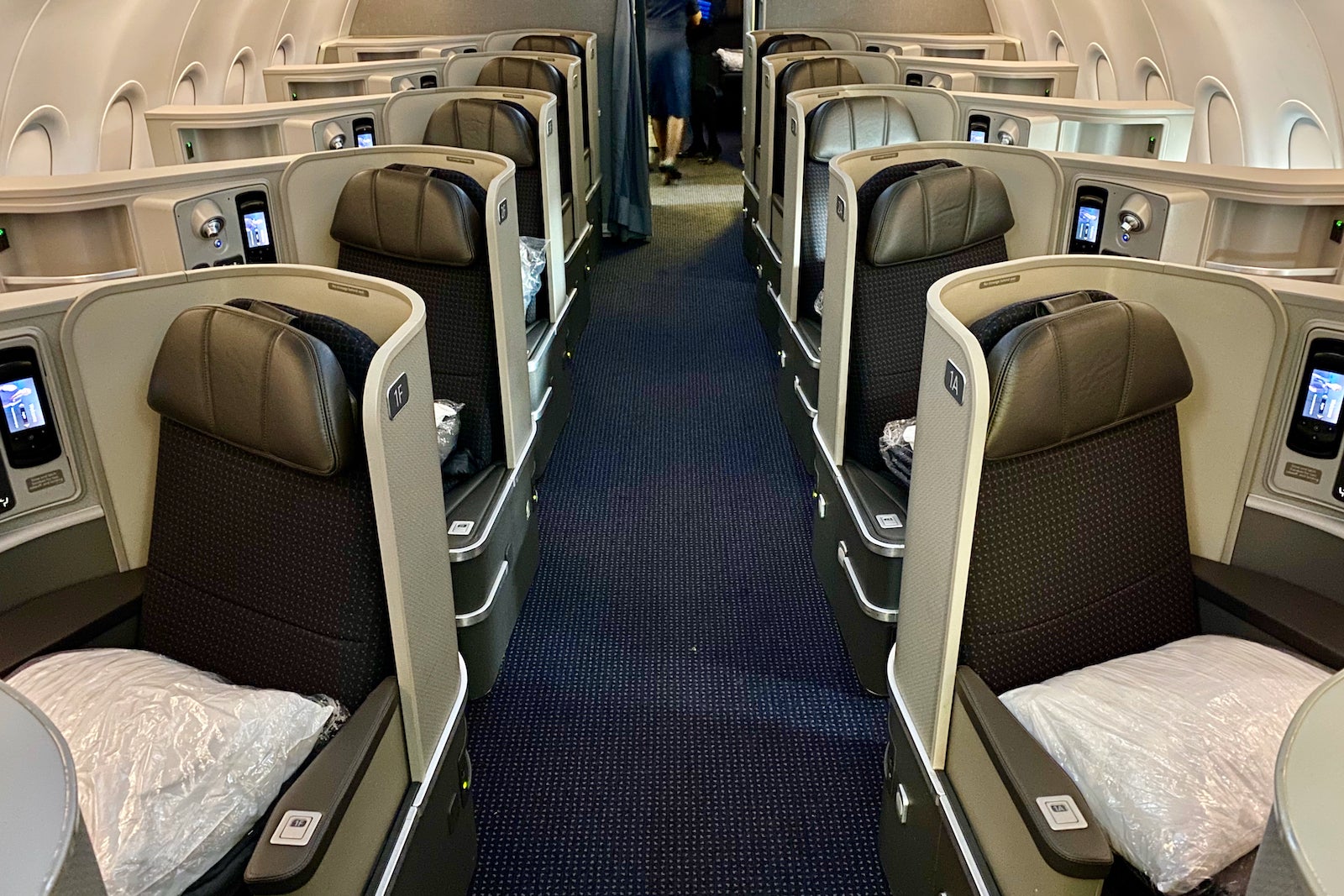 Fly on American Airlines
When you fly on an American-marketed flight, you'll usually earn miles according to the base price of your ticket — that means without taxes and fees. The miles you earn also vary based on your AAdvantage elite status. The higher your status, the more miles you will earn.
Here's how many miles each status tier earns per dollar spent:
No status: 5 miles.
Gold: 7 miles.
Platinum: 8 miles.
Platinum Pro: 9 miles.
Executive Platinum: 11 miles.
Related: How to earn miles in the American Airlines AAdvantage program
Fly on partner airlines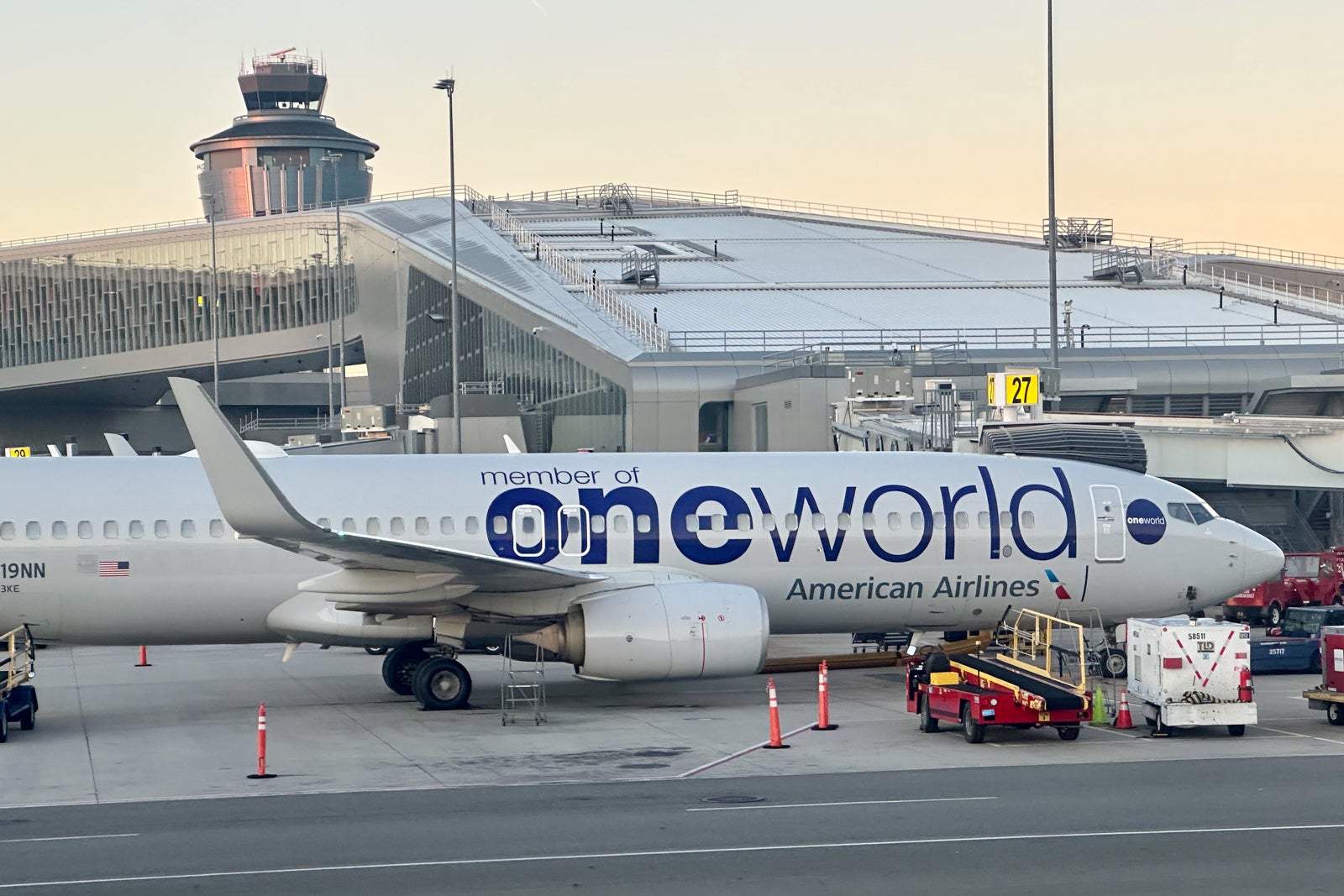 You can also earn AAdvantage miles on flights marketed by American's partners. For most partners, you'll earn miles and Loyalty Points based on flight distance. However, the exact earning rate depends on the fare class of your ticket. Here's an example of the earning chart for British Airways-operated flights: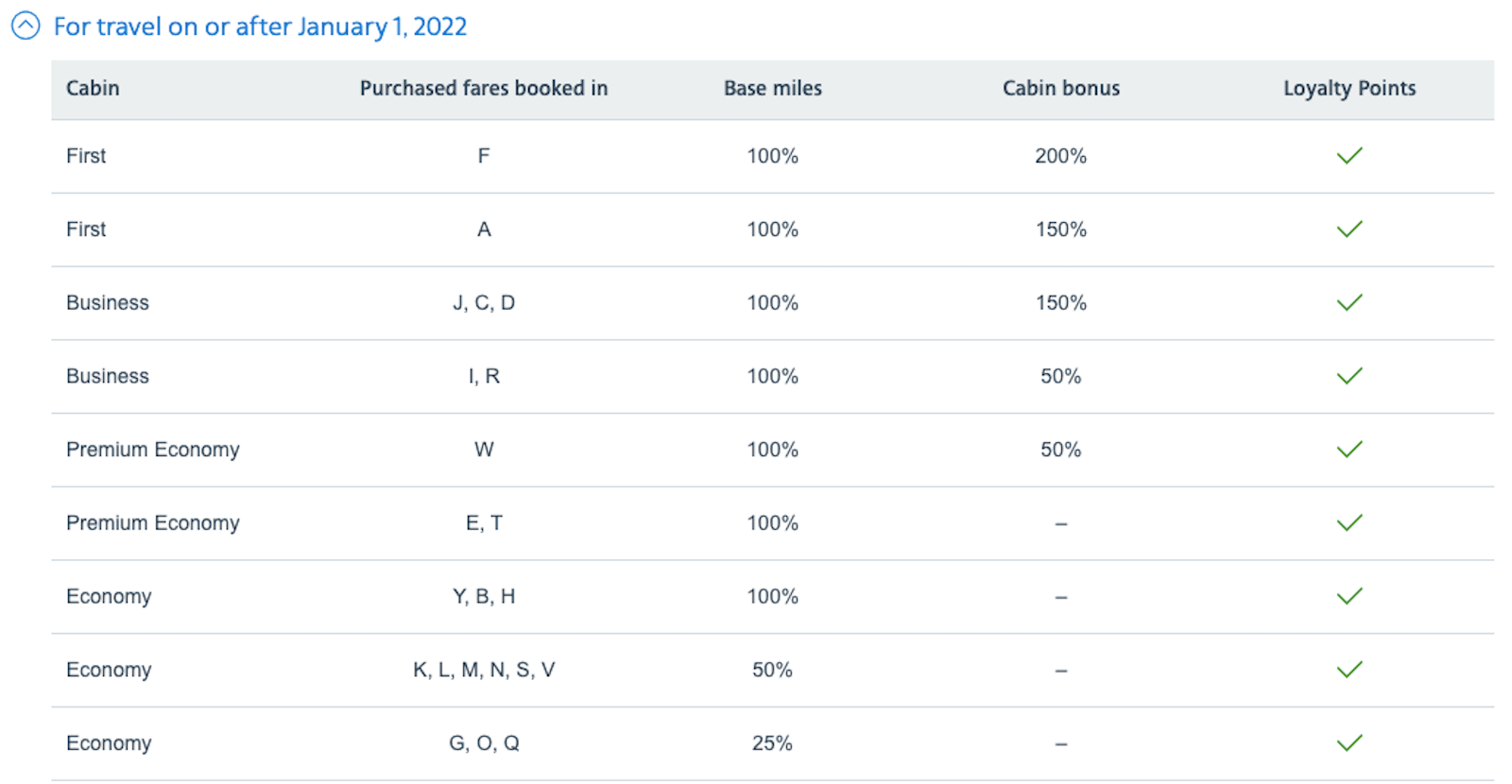 Get and use American Airlines credit cards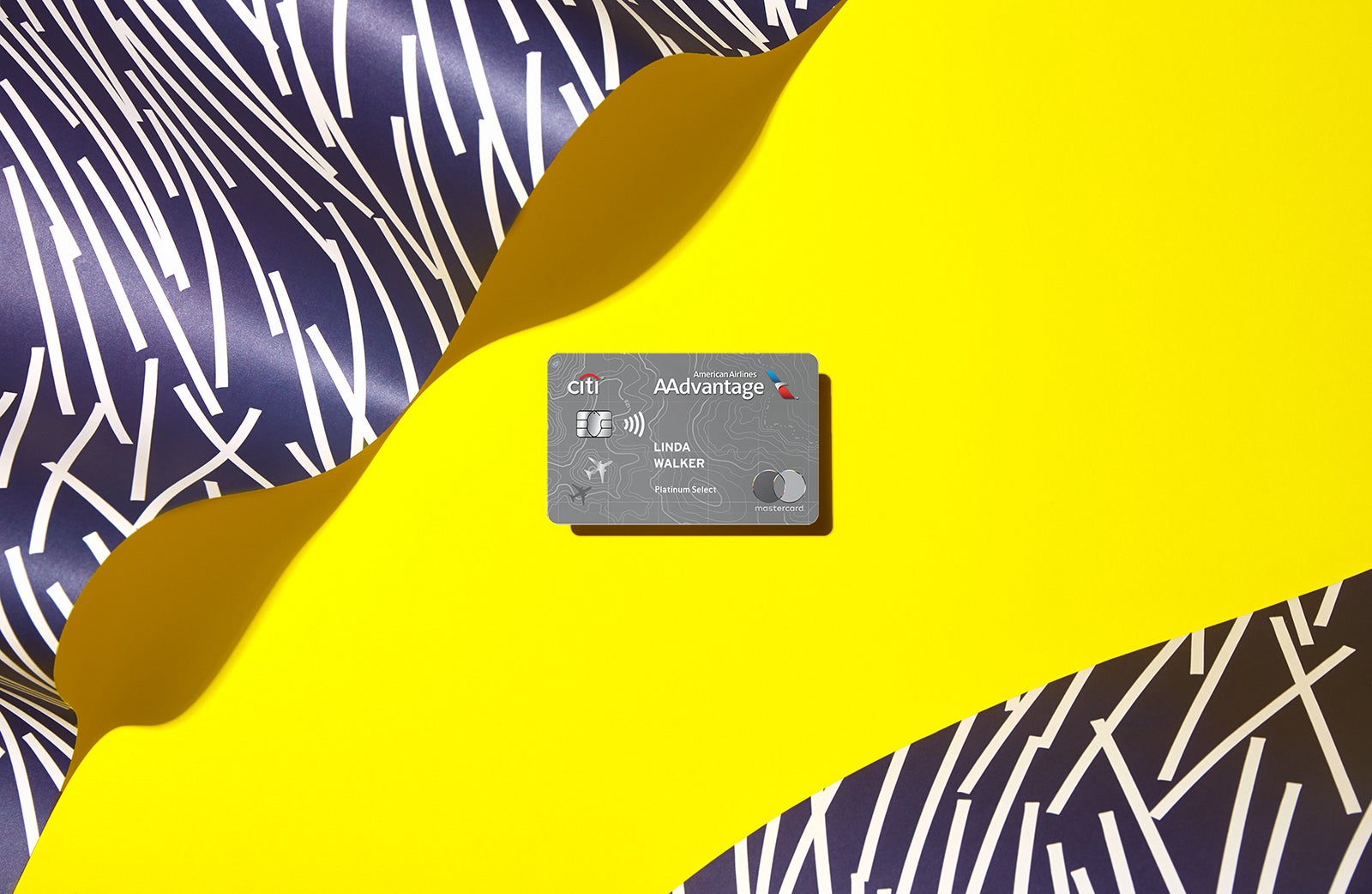 One of the easiest ways to earn American AAdvantage miles is through American Airlines credit cards. Here's a list of current offers:
The information for the CitiBusiness AAdvantage Platinum Select, AAdvantage Aviator Red and AAdvantage Aviator Business cards have been collected independently by The Points Guy. The card details on this page have not been reviewed or provided by the card issuers.
Remember that the sign-up bonuses and bonus category earnings won't get you Loyalty Points toward AAdvantage elite status. You'll only earn one Loyalty Point per dollar spent on American Airlines cards.
Related: Choosing the best credit card for American Airlines flyers
Transfer Bilt points
American AAdvantage partners with just one transferable points currency: Bilt Rewards. You can transfer your Bilt points to your AAdvantage account at a 1:1 ratio, so if you're currently earning Bilt points by paying rent, this can be a great option for your rewards.
Related: How (and why) you should earn transferable points in 2023
Click through the AAdvantage shopping portal before shopping online
When you click through the AAdvantage shopping portal, you can earn extra miles when making purchases with select online merchants for shopping online. Using the portal is simple: Sign up for an account and then click through the portal to your merchant of choice before shopping online.
Related: Maximizing shopping portals for your online purchases
Use SimplyMiles
American offers a program called SimplyMiles that allows you to earn miles when shopping online or in person with select merchants. You'll first need to sign up for SimplyMiles, link one or more Mastercards to your profile and enroll in offers.
Then, when you use a linked Mastercard to make an eligible purchase at a merchant for which you've enrolled in an offer, you'll earn AAdvantage miles.
Dine at restaurants that participate in AAdvantage Dining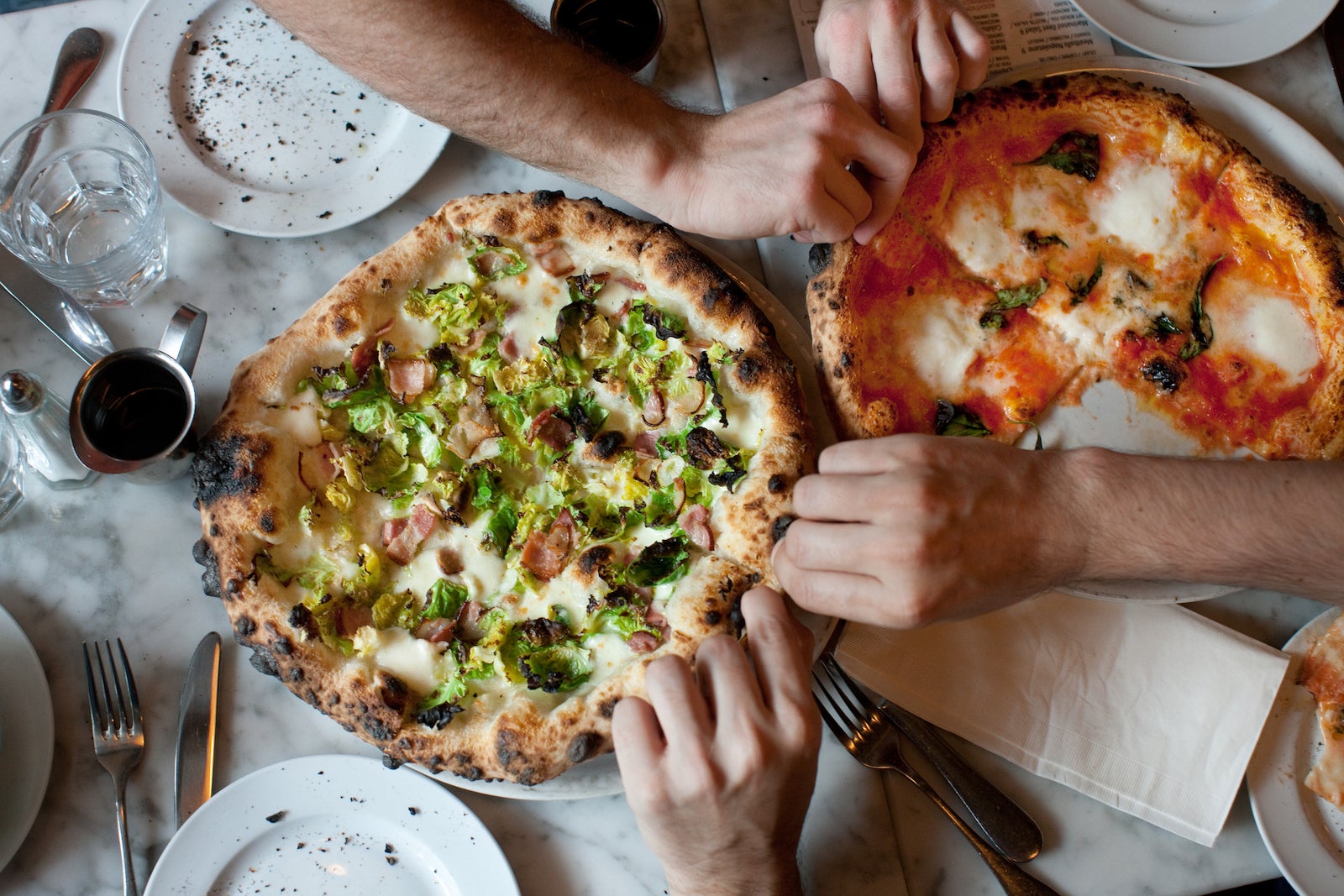 AAdvantage Dining is similar to the AAdvantage shopping portal but for eating out. Just sign up for an account and link your favorite cards for dining. Once you do so, you'll earn miles when you dine at participating restaurants.
You can earn 5 AAdvantage miles per dollar spent as a VIP member, 3 AAdvantage miles per dollar spent as a Select member and 1 AAdvantage mile per dollar spent as a basic member.
Book through AAdvantage travel partners
American Airlines partners with major car rental companies so its members can earn miles on car rentals. Check out AAdvantage's car rental partner page for information on partners and earning rates.
You can also earn AAdvantage miles on hotel stays as follows:
American Airlines Hotels: Earn up to 10,000 miles per night.
Hyatt: Earn 500 miles each stay.
IHG: Earn up to 2 miles per dollar spent at select hotels.
Marriott: Earn up to 2 miles per dollar spent at select hotels.
Rocketmiles: Earn up to 10,000 miles each night.
Additionally, Hyatt and American loyalists can earn more rewards by linking accounts. After linking accounts, AAdvantage elites can earn one AAdvantage mile for every eligible dollar spent on qualifying Hyatt stays and experiences.
In addition to the hotel and rental car partners mentioned above, you can earn miles on vacation packages booked at aavacations.com or cruises booked at bookaacruises.com.
Open a savings account
If you open a savings account with Bask Bank, you can elect to earn AAdvantage miles instead of cash as the interest on your account. You can read our analysis here: Introducing Bask Bank, a new way to earn miles. Unfortunately, miles earned with Bask Bank do not count as Loyalty Points.
Buy AAdvantage miles
Finally, you can buy American Airlines miles. Keep an eye out for promotions that allow you to buy American Airlines miles with a bonus or a discount.
Related: You can currently buy points and miles with up to a 100% bonus — but should you?
How to redeem AAdvantage miles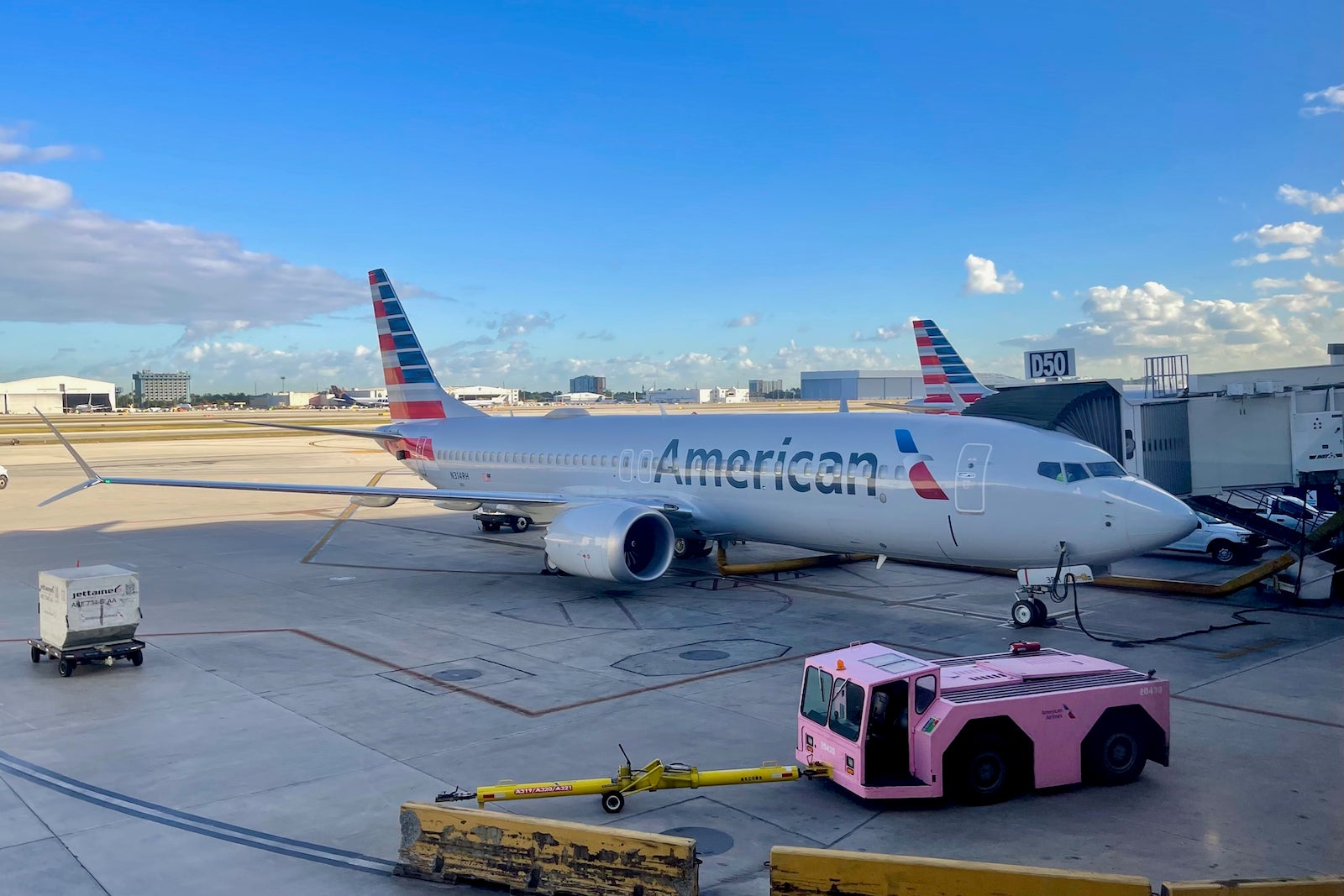 You'll usually get the best value from when you redeem your American AAdvantage miles for flights. TPG's most recent valuations estimate American miles to be worth 1.77 cents each, so try to get at least this value when redeeming miles.
Redeeming miles for American-operated flights
To find out how many miles an American-operated flight will cost, head to the American Airlines website or mobile app and do an award search.
AAdvantage redemptions for travel on American are now exclusively priced dynamically, allowing the airline to adjust the award rate for any flight. It's also worth noting that you can't change these "Flight Awards," as American now calls them – all modifications must be made by canceling your ticket, redepositing your miles and rebooking a new flight.
Partner awards
American partners with over a dozen airlines, many of which are world-renowned for their excellent premium-cabin products. You can use your American miles to fly products such as Japan Airlines' first class from New York to Tokyo (80,000 miles each way) or Qatar Qsuite to the Maldives (70,000 miles each way).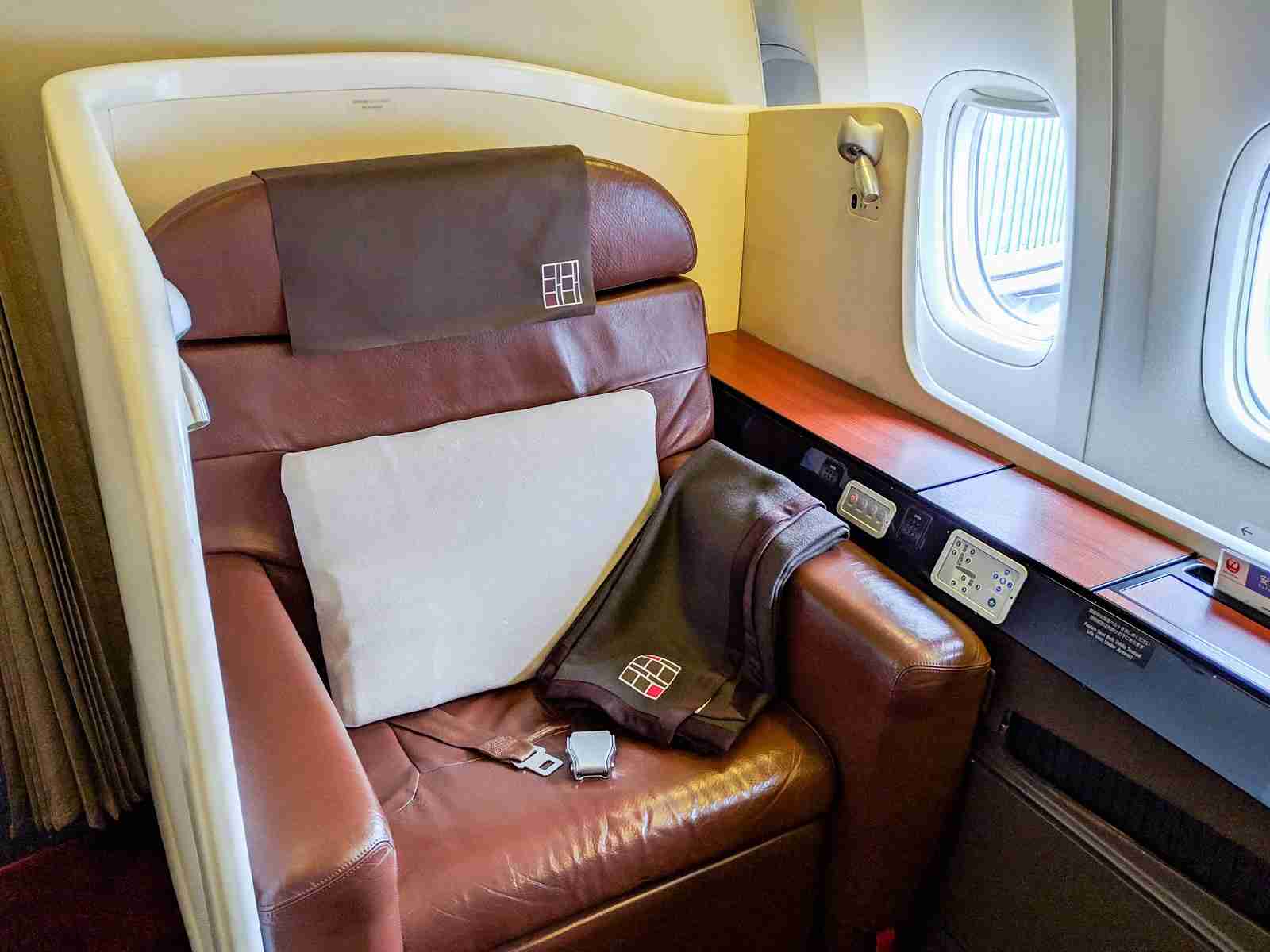 However, these flights aren't always available to partner airlines, as the operating carrier must release saver-level award inventory.
American Airlines Business Extra
The American Airlines Business Extra program lets companies with at least three employees earn rewards for their employees' travel.
This program is free, and once you sign up, your business can "double dip" on American and select Oneworld flights. Business Extra members earn 1 point per 5 dollars spent on qualifying flights on American, British Airways, Iberia and Japan Airlines, and Finnair and Qantas flights sold by American.
The redemption options in the program vary in value. The best value is using your Business Extra points for free flights and upgrades. Redeeming for award travel on American, British Airways, Iberia and Japan Airlines is also possible.
Related: Guide to earning and burning with American Airlines' Business Extra program
AAdvantage Sweet spots
While American makes it relatively easy to redeem miles across its own network, there are many awards that can offer spectacular value. These "sweet spots" typically get you well over TPG's valuation of AAdvantage miles.
Here's just a few of these terrific redemptions.
Premium cabin flights to Japan or South Korea
American Airlines divides Asia into three award regions: Asia Region 1, Asia Region 2 and South Pacific. Asia 1 covers Japan and Korea, while Asia 2 includes Brunei, Cambodia, China, Hong Kong, Indonesia, Malaysia, Myanmar, Philippines, Singapore, Taiwan, Thailand and Vietnam.
The lower prices on premium flights to Asia 1 apply to Oneworld partners such as Japan Airlines. So, you can book JAL first class from San Francisco to Tokyo for only 80,000 miles.

Qatar Qsuite to the Middle East
Another terrific redemption is Qatar's fantastic Qsuite product — arguably the best way to reach the Middle East on points and miles.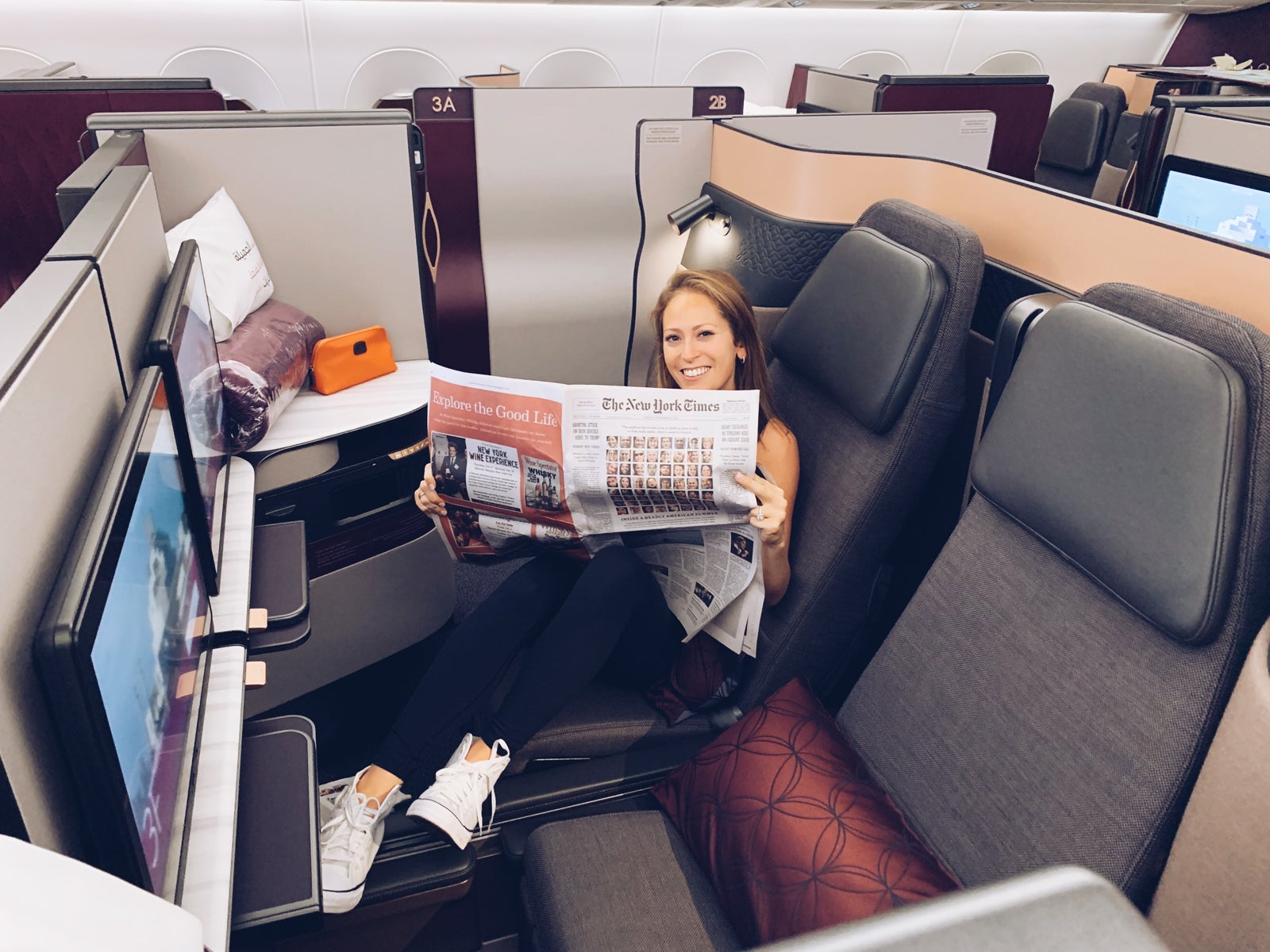 Awards cost 70,000 miles each way between the U.S. and the Middle East or the Indian subcontinent. 75,000 miles each way from the U.S. will get you to destinations in Africa like Seychelles, Mauritius or South Africa.
Off-peak awards
Though American has now eliminated saver and anytime awards, it isn't removing award charts, a move that was popularized by Delta back in 2015 and followed by United in 2019.
Instead, American's refreshed award chart displays "starting at" values for Flight Awards and these can be great value if you can find seats at the lowest levels.
| | | | |
| --- | --- | --- | --- |
| Region | Main Cabin starting at | Premium economy starting at | Business/first starting at |
| Contiguous 48 U.S. states and Canada | 7,500 miles. | N/A. | 15,000 miles. |
| Mexico, Caribbean and Central America | 10,000 miles. | N/A. | 20,000 miles. |
| South America, short haul | 15,000 miles. | N/A. | 30,000 miles. |
| Hawaii and Alaska | 20,000 miles. | 40,000 miles. | 60,000 miles. |
| Europe | 25,000 miles. | 50,000 miles. | 75,000 miles. |
| South America, long haul | 30,000 miles. | 60,000 miles. | 90,000 miles. |
| Asia, Middle East and South Pacific | 35,000 miles. | 60,000 miles. | 95,000 miles. |
Bottom line
The American Airlines AAdvantage program is far from perfect. But if you know how to make it work, there's still plenty of value, particular for redemptions on partner airlines, where sensible award charts still exist.
If you're thinking of earning miles with the AAdvantage program, we recommend applying for an American Airlines credit card. Doing so can give you a big stash of miles from the sign-up bonus and the ability to continue to earn miles with your daily spending. It's also worth using the AAdvantage shopping portal and SimplyMiles, especially if you want to earn Loyalty Points and qualify for American Airlines elite status.
Additional reporting by Ben Smithson, Ehsan Haque and Andrew Kunesh.